RECIPE: Guinness cupcakes for St Patrick's Day!
Monday 16 March 2015 | clare
It's St Patrick's Day tomorrow, so to celebrate we have a scrummy recipe to share with you: chocolate cupcakes made with that delicious Irish drink, Guinness!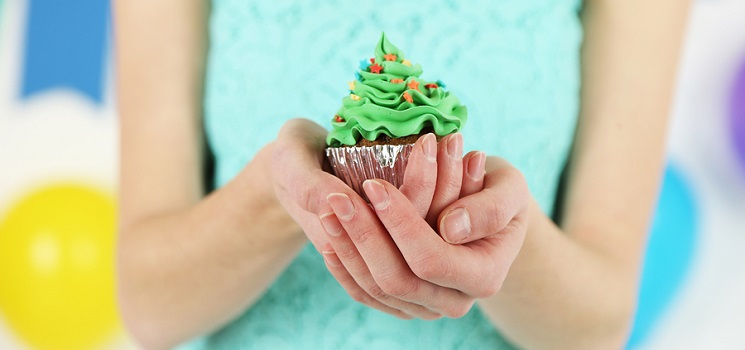 Image source: Yastremska
Ingredients (makes 24)                                         Equipment
250g all-purpose flour                                                                                              2 muffin trays
400g granulated sugar                                                                                             24 cake cases
90g cocoa powder                                                                                                      2 large mixing bowls
1 tsp baking soda                                                                                                       Whisk
1/2 tsp salt                                                                                                                   Wire rack
1 x 330ml bottle of Guinness                                                                                  Hand mixer (optional)
115g unsalted butter, melted
1 tbsp vanilla extract
3 large eggs
180ml soured cream
230g cream cheese 
80ml double cream
450g icing sugar 
Method
1. Preheat the oven to Gas Mark 4 (180°C, 350°F). Line your muffin trays with the 24 cake cases.
2. In a large mixing bowl, whisk together the flour, sugar, cocoa power, baking soda and salt.
3. In a second large bowl, mix the Guinness, melted butter and vanilla extract. Add the eggs one a time and whisk, then whisk in the soured cream until smooth.
4. Gradually combine your dry mixture with your wet mixture until fully mixed, then evenly spoon the cupcake mixture into the cake cases.
5. Bake for 20-25 minutes, until a knife inserted into one of the cupcakes comes out clean. Turn out onto a wire rack and leave to cool.
6. Whilst the cupcakes are cooling, make the icing. In a bowl, beat the cream cheese until light and fluffy: you can do this with a hand mixer on a medium setting, or by hand.
7. Beat in the heavy cream until smooth, then mix in the icing sugar and a pinch of salt. Add a few drops of green food colouring, if you want to make green icing!
8. Top your cupcakes with a generous dollop of the icing. If they need longer to cool, refigerate your icing until they are ready. 
9. Once iced, add a dusting of cocoa powder and green and white sprinkles to complete your St Paddy's Day cupcakes.
DotComGiftShop would like to wish you happy baking and a wonderful St Patrick's Day!