Christmas cupcake ideas for kids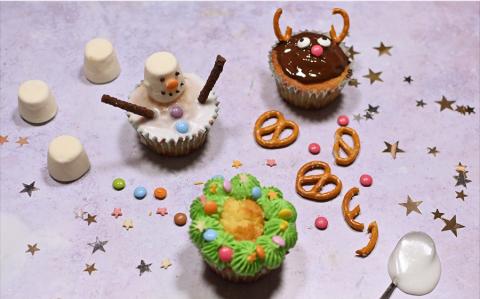 Guest blog by Georgia Coote
Christmas is the perfect time for some seasonal creativity, and these cute little cupcakes are such a tasty way to do it! Kids can have as much fun making these fun baked treats as they can eating them! They also make wonderful homemade gifts for friends, teachers and neighbours. Here are three fun and simple ideas which are sure to get you into the festive mood.
It's a good idea to make a big batch of plain cupcakes - my basic recipe is below, but you can use whatever is your preference:
110g softened butter
110g golden caster sugar
2 large eggs
½ tsp vanilla extract
110g self-raising flour
I use the all in one method, so I place everything in the bowl and mix until well combined and then pour into cupcake cases. Bake in a preheated oven at 180c for 15mins.
Snowman Cupcakes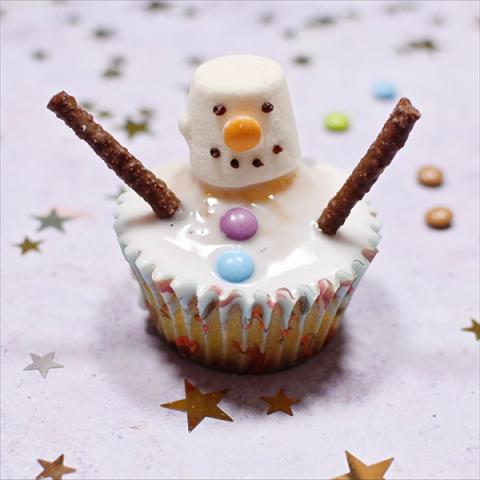 For these sweet little snowmen, you'll need some marshmallows, glacé icing, a tube of chocolate icing, Matchmakers and some chocolate beans.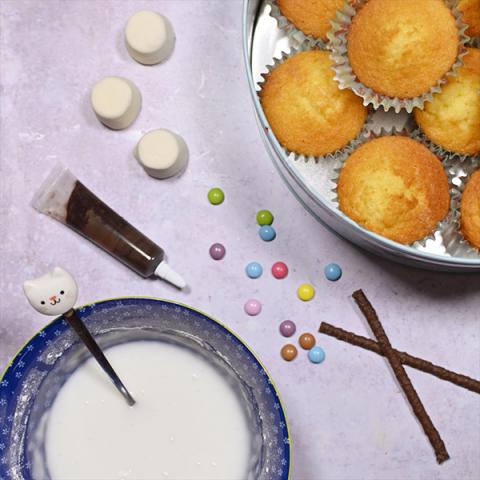 Spoon a little puddle of icing onto the cupcake, and place on the marshmallow for the head.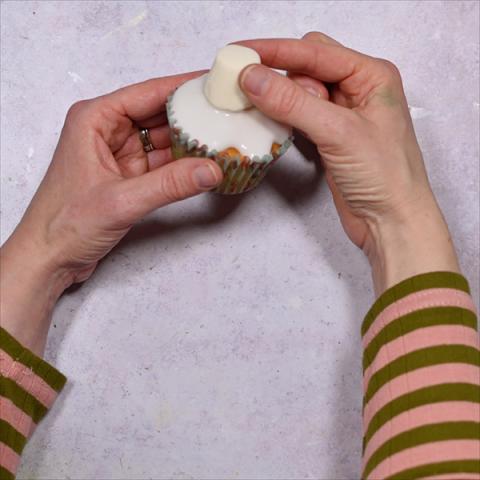 Stick on some chocolate beans for buttons. Break a Matchmaker in half and press in for arms.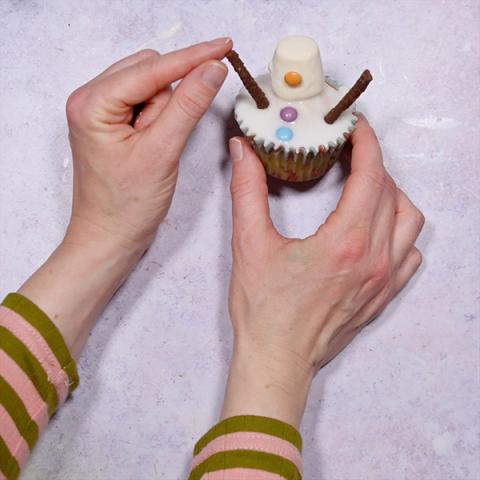 Draw on the eyes and smile with the icing tube to finish.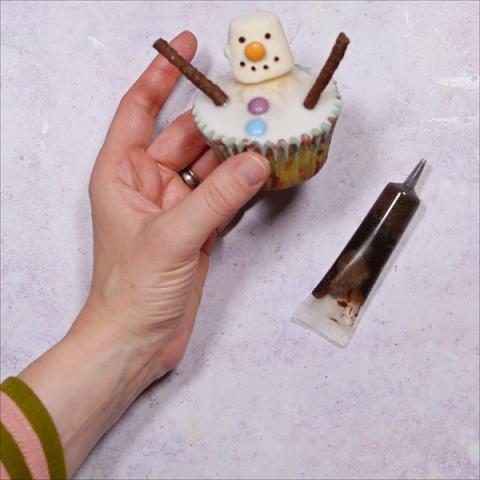 Festive Wreath Cupcakes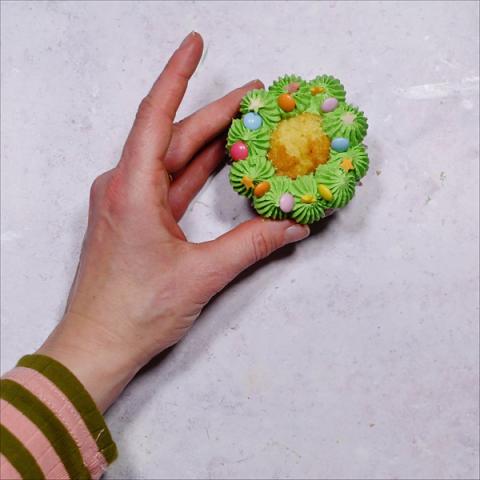 The best thing with these pretty cakes is that you can decorate the wreaths with whatever sprinkles you have in your cupboard. Piping can be tricky, but children find it so much fun! So embrace the joy in all the messy 
imperfections!
You will need some green butter icing (I used 50g of butter, 50g of icing sugar, a drop of vanilla essence and a squirt of green food colouring), piping bags and a large star nozzle, and sprinkles to decorate.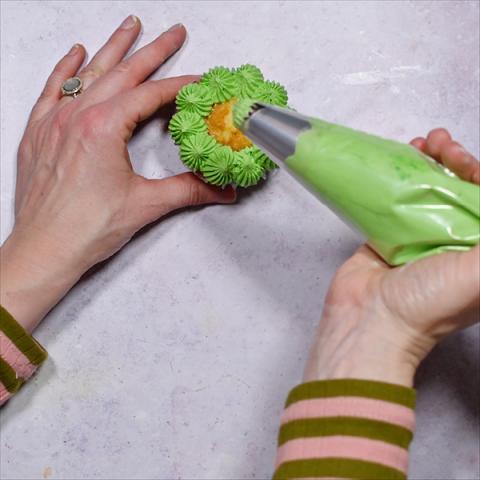 Pipe small blobs around the edge of the cupcakes to create the wreath shape. Decorate the wreath with sweets and sprinkles.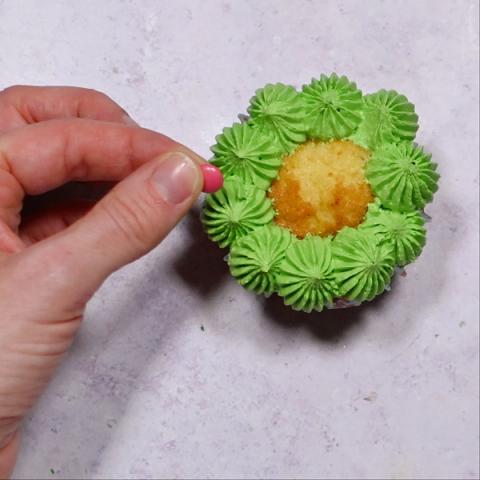 Rudolph Chocolate Cupcakes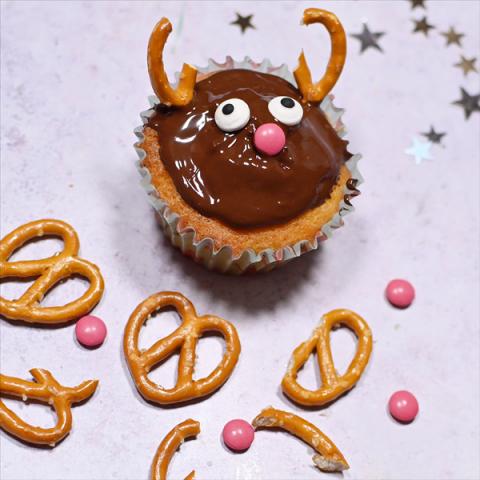 These sweet chocolate Rudolphs are so simple and yet so effective! You will need some melted chocolate, edible eyes, chocolate beans and pretzels.
Melt some chocolate and smooth some onto the surface of the cake. Press in the chocolate bean for the nose, and the edible eyes.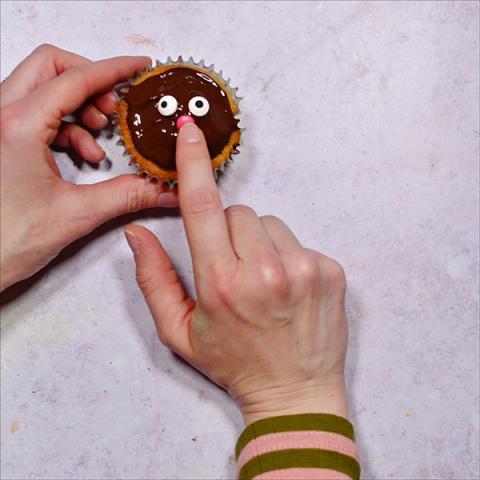 Break a pretzel in half. Poke the pretzels into the cake to create the antlers and enjoy!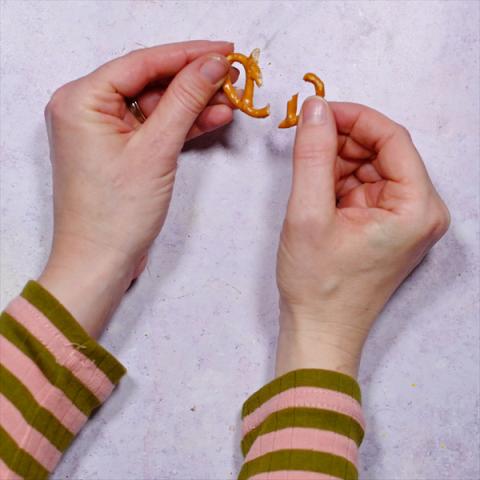 Save these ideas for easy access next time you're ready to get festive in the kitchen!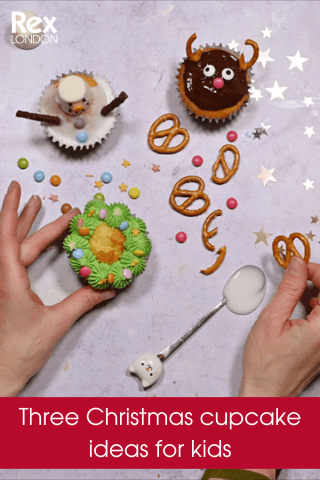 Share: