Chocolate cupcakes: two easy and fun recipes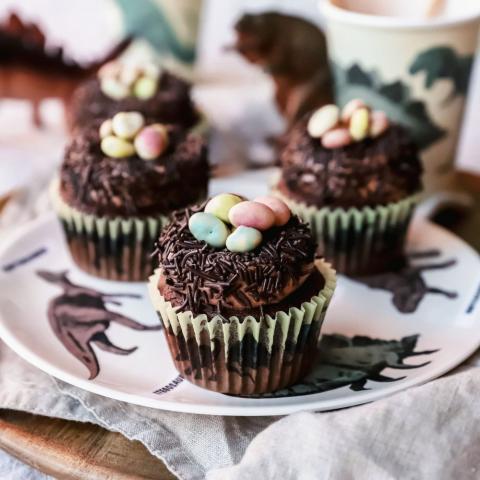 To celebrate Chocolate Week, here are two fun and simple recipes using the Prehistoric Land cupcake cases and Mimi and Milo cupcake cases. This recipe makes 12 cupcakes and if you have children that can't decide which recipe to make . . . with a few simple decorative tweaks you can easily make six of each and please everyone!
The Hot Chocolate and Toasted Marshmallow Cupcakes are perfect for cosy days, whilst The Dinosaur Nest Cupcakes are really fun, and great for parties too! Recipe makes 12 cupcakes.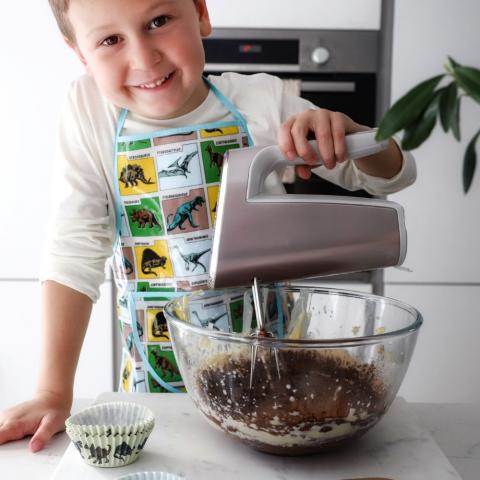 Prehistoric Land children's apron, £8.95
Prehistoric Land cupcake cases, £1.95 for 50
Chocolate Cupcake ingredients:
160g self-raising flour
200g golden caster sugar
50g cocoa powder
100g softened butter
1 egg
100 ml whole milk
1tsp vanilla extract
Chocolate buttercream ingredients
230g softened butter
430g icing sugar
40g cocoa powder
3-5 tbsp double cream
2 tsp vanilla extract
Extras for Dinosaur Nest Cupcakes
Vermicelli sprinkles
Chocolate raisins
Extras for Toasted Marshmallows cupcakes
One marshmallow per cupcake
Matches, candle, or kitchen blow torch
Method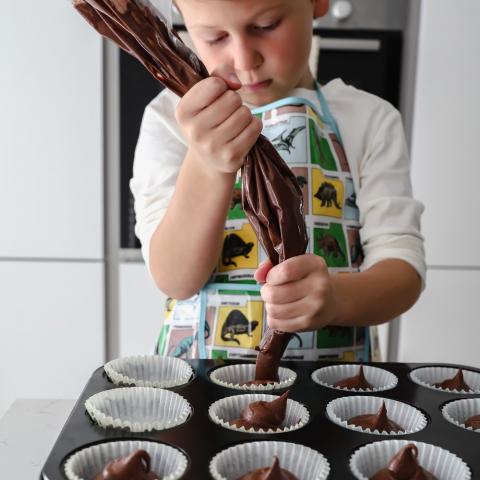 Pre-heat your oven to 180 degrees and line a 12-hole bun tray with cupcake cases. In a large mixing bowl, cream your butter and sugar together. Slowly add your egg, vanilla, and milk. Lastly add in your flour and cocoa powder until just combined, don't overmix. Distribute evenly between 12 cases and bake for 20-25 minutes. Leave to cool completely.
Whilst your cupcakes are cooling, prepare your buttercream. Place the butter in a large mixing bowl and beat until light and fluffy. Add the sugar slowly (or you will end up in a giant dust cloud!) along with the cocoa powder, vanilla and 3 tbsp double cream. You are looking for a smooth, silky consistency that is easy to pipe. If you feel it needs the other 2 tbsp double cream, add slowly.
Dinosaur Nest cupcakes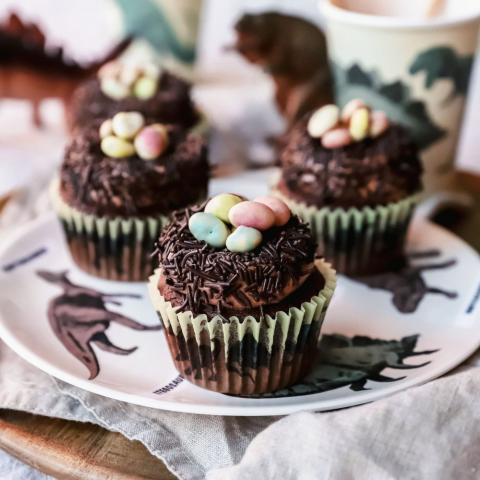 Prehistoric Land cupcake cases, £1.95 for 50
Prehistoric Land melamine plate, £5.95
If making six of each cupcake only use half of the frosting.
Pour some vermicelli sprinkles into a shallow bowl or saucer. Pipe a 10p sized circle of buttercream in the middle of the cupcake surface with a small circular nozzle, then build a nest wall by piping a ring around the outside.
Turn the cupcake upside down and roll gently in the sprinkles, covering all the buttercream.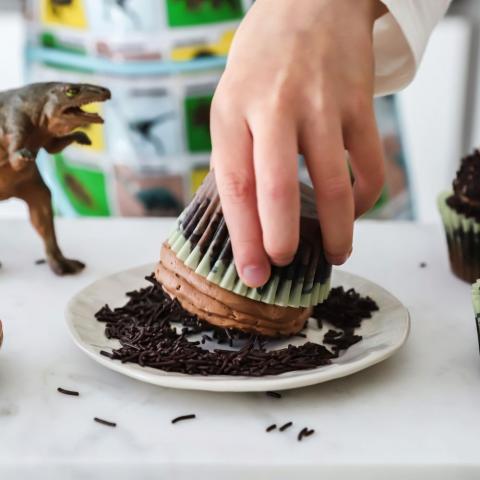 Fill the 'nest' with dinosaur eggs!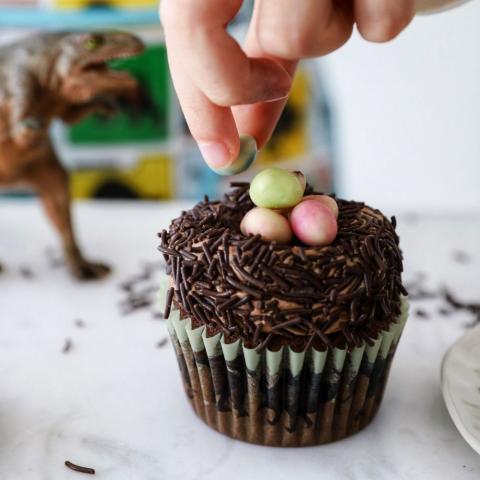 Hot Chocolate and Marshmallow Cupcakes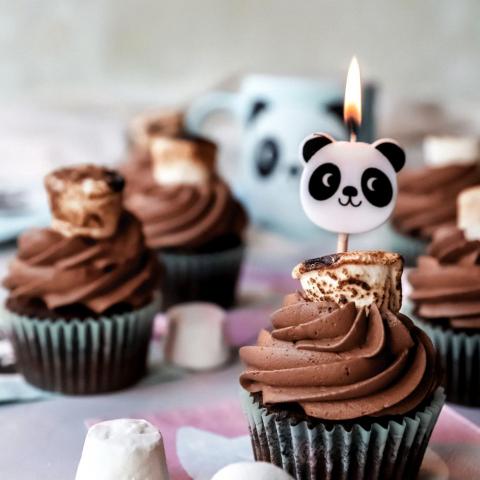 Mimi and Milo cupcake cases, £1.95 for 50
Miko and Friends party candles, £3.95
Put the other half of the frosting into a piping bag with a star nozzle. Pipe your buttercream onto your cupcakes in an upward swirl. Thread your marshmallows onto a skewer and toast with a candle, match, or kitchen blow torch. Remove from skewers and top each cupcake.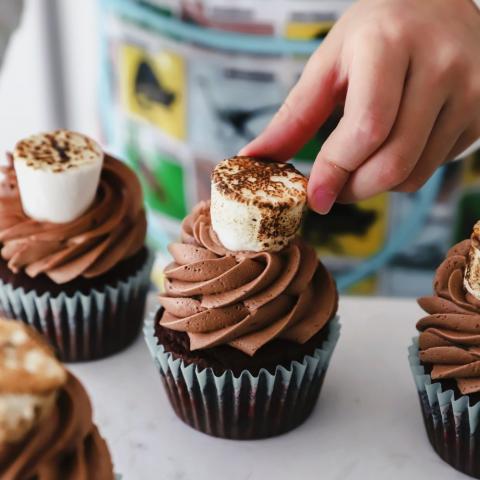 Enjoy! Store your cakes and keep them fresher for longer in a pretty and practical cake tin. 
Guest blog by Jemma Loi
Share: