Top soup ideas for flasks
A winter must-have, a thermal flask is a brilliant accessory for enjoying a hot meal on the go. Not only does it help reduce our consumption of single-use packaging from takeaway lunches and meal deals, but it can also help cut food costs by preparing meals at home.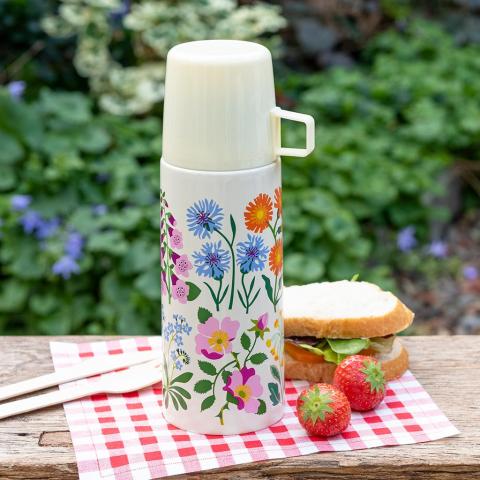 Wild Flowers flask and cup, £12.95
Soup flask meal ideas
Soup glorious soup. As well as being the first food that most of us probably think of when we think of thermos flask meals, soup is a winter staple. For a nutritious meal, try and make sure your soup is packed full of veggies, and remember to add a roll or some bread to keep you fully satisfied.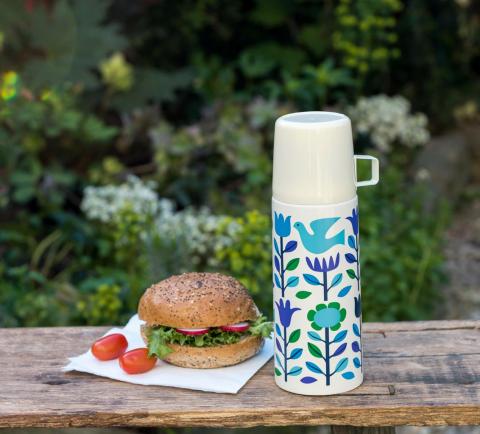 Folk Doves flask and cup, £12.95
You can get some excellent packet or tinned soups if you're not a dab hand in the kitchen, or time is against you. Simply cook them according to the instructions, pour into your flask in the morning, and you're good to go. If, however, you fancy getting a bit more creative in the kitchen, read on for our top three soup recipes for flasks.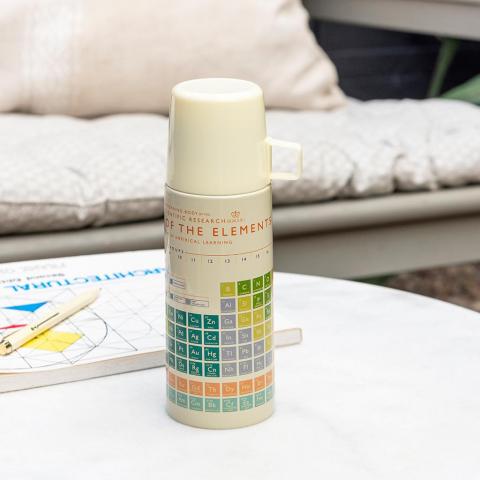 Test your knowledge of the elements over lunchtime with this Periodic Table flask and cup, £12.95
Lentil soup
Lentils are incredibly good for you, being high in protein and fibre and low in fat. They're a delicious and filling option for anyone looking for a meat-free meal. This lentil soup recipe by Recipe Tin Eats is one of our favourites, and takes the humble lentil soup to the next level. As food blogger Nagi says, "Don't settle for bland lentil soup! Make it right and you'll have everyone begging for seconds….and thirds…"
Carrot and ginger soup
Keeping it veggie for our second soup pick, this soup recipe from Love and Lemons combines two flavours that are a perfect marriage in the winter months - carrot and ginger. Subtly sweet and warming, this delicious soup is the ultimate cosy comfort food.
Leek, bacon and potato soup
A treat for the meat-eaters, this soup recipe from BBC Good Food features a hearty leek and potato soup garnished with streaky crispy bacon, for the perfect salty crunch to finish off your meal.
Soup toppings
Our flasks will keep your food warm for up to 12 hours, so it's a good idea to keep any toppings or garnishes such as croutons or cheese (or the cooked bacon in the recipe above) in a handy separate snack pot to keep them fresh and cool.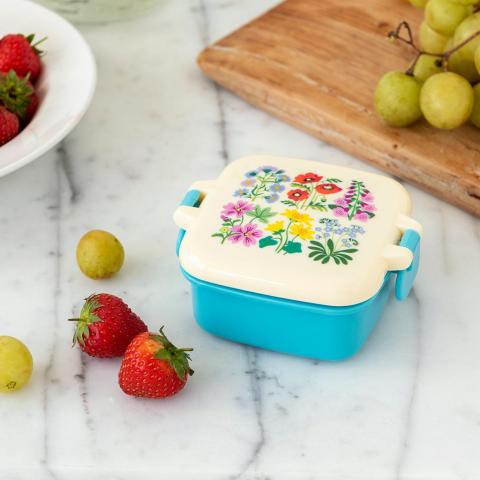 Wild Flowers snack pot, £2.95
Time-saving tip
Many soups last well in the freezer for up to three months. When you have a quiet afternoon, whizz up some big batches of soup and freeze in lunchtime portions. Then on a busy morning you can simply defrost your soup and pop it into your flask.
Can I put soup in a kid's food flask?
Yes! Kids love soup too! Make sure they enjoy a hearty hot meal at school (if their school permits) or on a wintry walk with their very own flask, whether they're a fairy-fanatic or mad about sharks.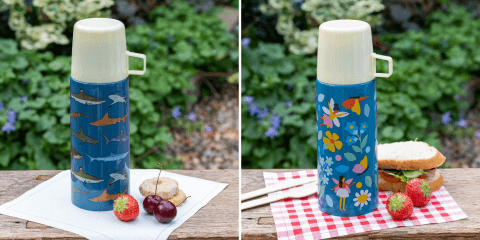 Sharks flask and cup, £12.95 and Fairies in the Garden flask and cup, £12.95
What else can I put in my flask?
Looking for a way to kick start your day? As well as our classic thermos flask, we also have a range of stainless steel flasks that keep drinks cool, so you can enjoy a vitamin-packed start to the morning with a smoothie. As well as the standard 500ml size, our steel flasks come in a handy 260ml size, ideal for slipping into your bag in the morning.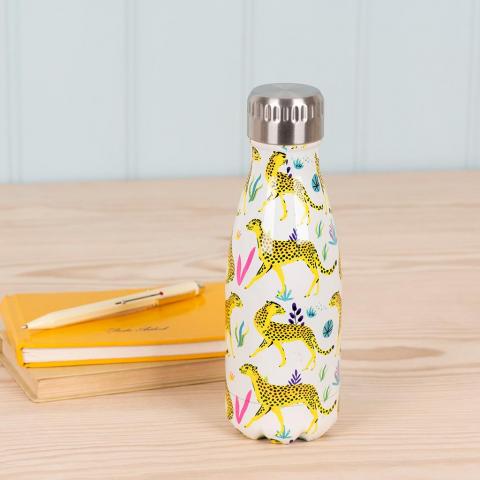 Share: