8 awesome adult sandwich fillers
Wednesday 24 April 2019 |
Turn mundane sandwich lunches into a gastronomic delight without spending hours in the kitchen. We've scoured the internet to bring you our favourite, tantalisingly tempting sandwich fillings courtesy of some inspirational food bloggers. Lunch will never be the same again...
Whole wheat breakfast burritos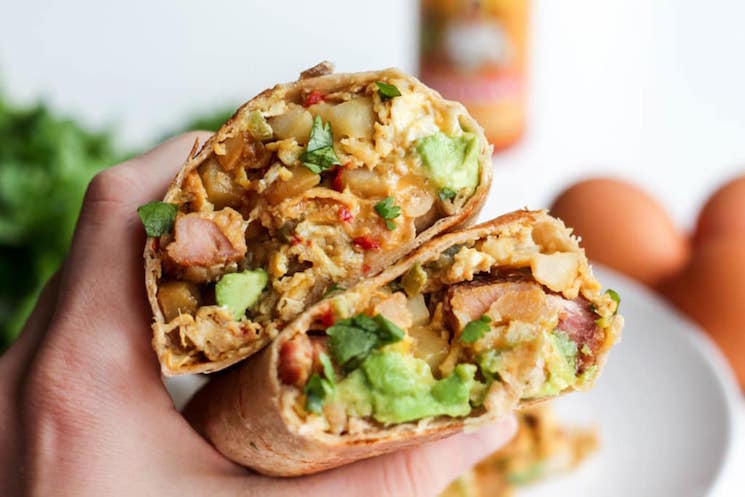 Pass the hot sauce – these breakfast burritos look delicious
Image: Smile Sandwich
Looking for a filling lunch to warm you up on a cold autumn or winter day? Think potatoes, eggs, avocado, cheese and a protein of your choice. Jordan of Smile Sandwich hits the nail on the head with her stunning Tex-Mex lunch solution. As she says: "All that deliciousness...wrapped in a whole wheat tortilla and doused with a healthy dose of Cholula". What's not to like?
The ultimate BLT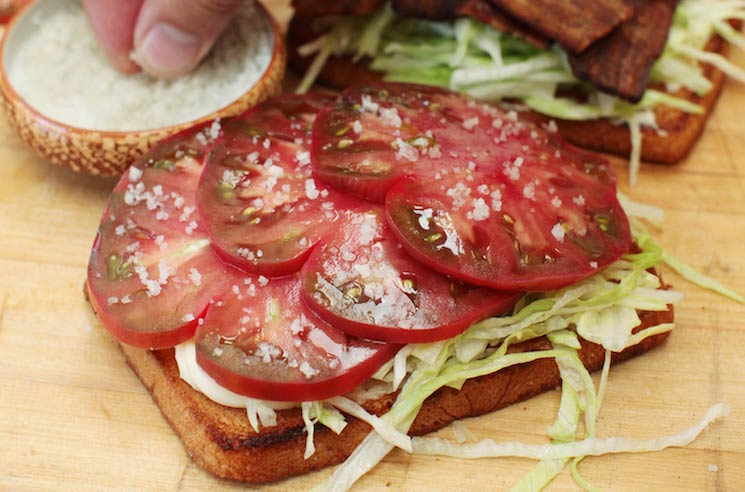 The perfect BLT is all about the tomato
Image: Serious Eats
Writing for Serious Eats, trained chef and award winning food writer, J. Kenji López-Alt says the key to creating a sublime BLT is all about changing your priorities: "A BLT is not a well-dressed bacon sandwich. A BLT is a tomato sandwich, seasoned with bacon."
With this in mind, the BLT aficionado, says this sandwich is a seasonal delight to be enjoyed only as long as there's a fresh supply of perfect, meaty, vine-ripened tomatoes. Lucky for us - that's right about now!
Philly cheese steak sandwich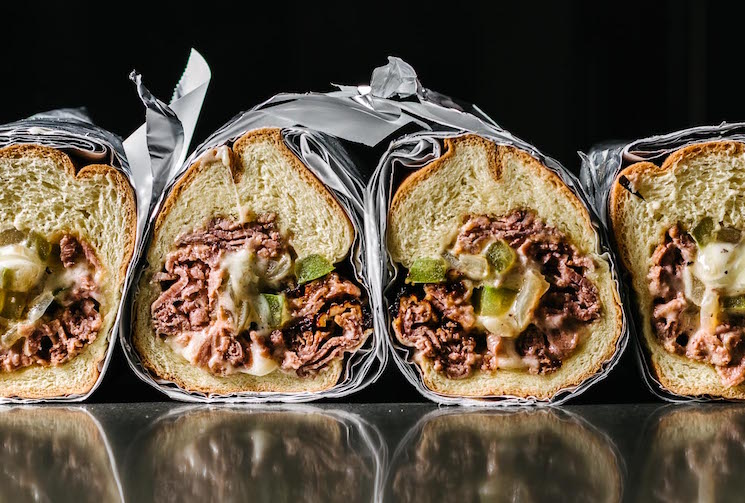 And now for a Philly-style diner special to get your mouth watering
Image: I am a food blog
It wouldn't be an American sandwich without offering a plethora of cheese topping options. But here, Steph of I am a food blog keeps it simple: "I went with a combo of Provolone and American for both flavor and melt. I think it was the right choice because these sandwiches were cheesy in all the right ways!"
We think she's so right. Just add some thinly sliced steak and peppers, serve in a soft sub, and you've got a sandwich to die for.
Tofu with greens, asparagus and green pepper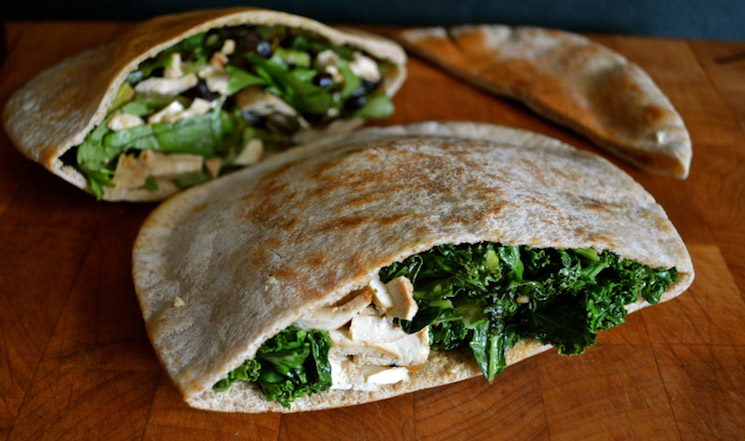 A sumptuous meat free lunch for busy workers
Image: 300 Sandwiches
Called the "green wreck", this vegetarian deli-sandwich is "perfect for Friday mornings, when you're tired from the week, you might be hung over, your grocery supply is dwindling, and just want to move on to the weekend already" says its creator, the Brooklyn food writer behind the 300 Sandwiches blog.
Pan fry your greens, asparagus and peppers, throw in cubed tofu, teriyaki, soy, chilli flakes and garlic, squeeze into a pita pouch and place in your lunchbox. Simple.
Beetroot pickle, goats cheese & roasted pepper on ciabatta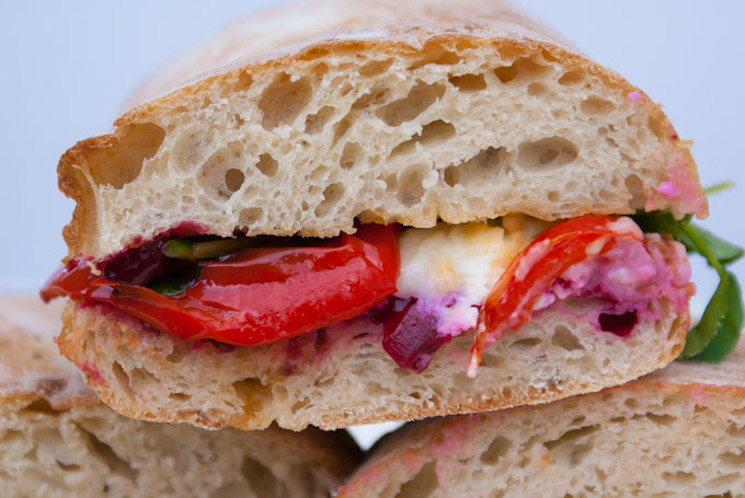 A pickley tang is the perfect contrast to the soft creamy texture of goats' cheese
Image: Grubby Little Faces
It's the spoonful of beetroot pickle that makes this a sandwich to set your taste buds dancing. Simple but delicious, its creator, Clare of family blog Grubby Little Faces says it's essentially "a classic cheese and pickle sandwich [flipped] on its head".
Take a ciabatta, cut it open, spoon on zingy beetroot pickle, add goats' cheese slices and grill until the cheese goes gooey. Now add roasted peppers and fresh watercress for a lunch to remember.
The perfect fish finger sandwich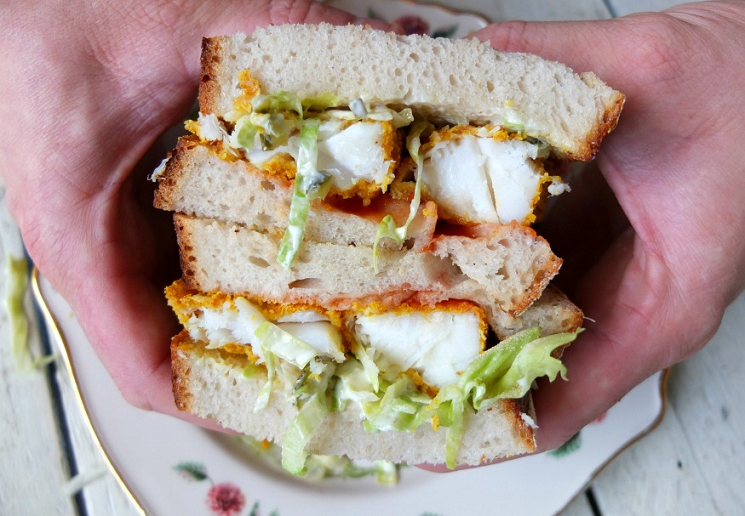 Fuel for Fridays – the ultimate fish finger sandwich
Image: Helen Graves
It's not pre-salting the fish before cooking to firm the texture before coating with panko and paprika that does it, although once you take a look at these home made fish fingers you'll never go back to the frozen variety. Neither is it the thick white bread and the iceberg lettuce. This sandwich creator says the secret to making the perfect fish finger sandwich is in the sauces.
Blogger Helen Graves is a freelance recipe developer, food and travel writer and editor. She says the lightbulb moment came when she combined "mayonnaise-based sauce AND ketchup". She's never looked back and neither should you.
Chicken plantain sandwich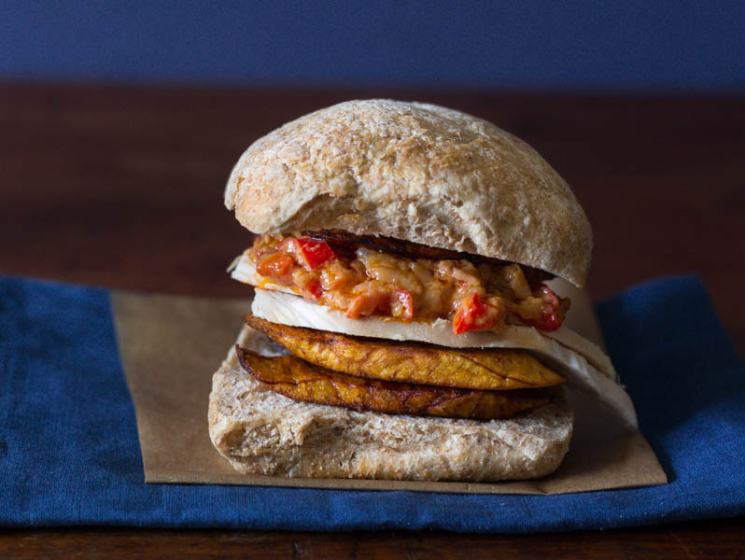 This taste of Sierra Leone will be the envy of your work mates
Image: Recipes from a pantry
"This chicken plantain sandwich, Sierra Leone style, is all about bringing that extra bit of excitement to your taste buds," says its designer Bintu, the pen behind Recipes from a Pantry. Inspired by her grandmother, Bintu hopes to encourage others to experiment with African or fusion cooking.
This finger-licking delight combines meaty chicken, sweet plantains and her own special peanut gravy. Make sure to pack a napkin!
(Anti-hangover) peanut butter & banana sandwich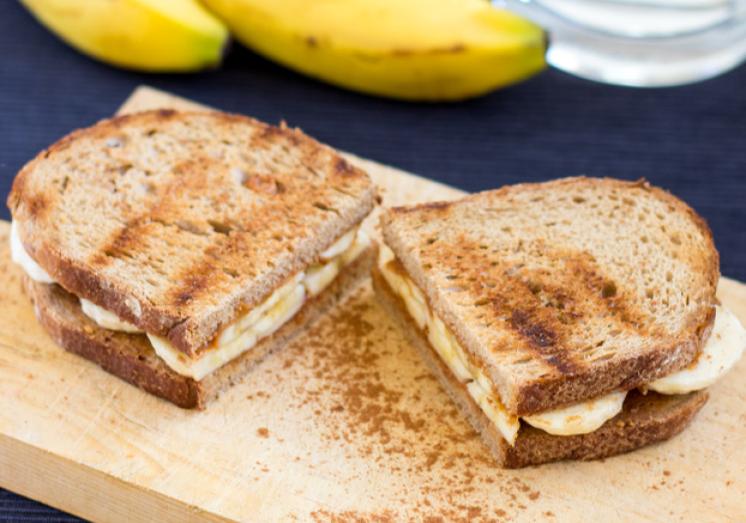 Hangover cures have never tasted so good...
Image: Hurry The Food Up
Said to be the late, great king of rock 'n' roll's favourite snack, we can certainly see why Elvis might have loved this sandwich. Perfect if, like the King, you've been burning the candle at both ends.
The guys from Hurry The Food Up explain why the peanut butter banana sandwich is the only hangover cure you'll ever need. Apparently the healthy effect of the sandwich is down to the sodium, potassium and cysteine it contains. But seriously, when something tastes this awesome, it has to be good for you.
Inspired to jazz up your work lunches? Check out Rex London's stylish selection of lunch boxes and insulated lunch bags: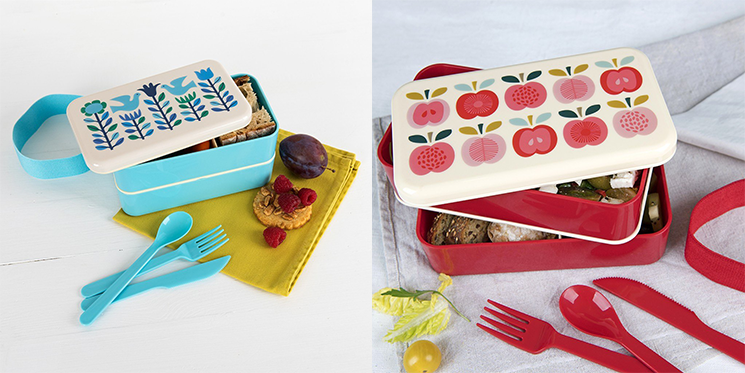 Pictured above: Folk Doves bento box, £ 8.95 and Vintage Apple bento box, £8.95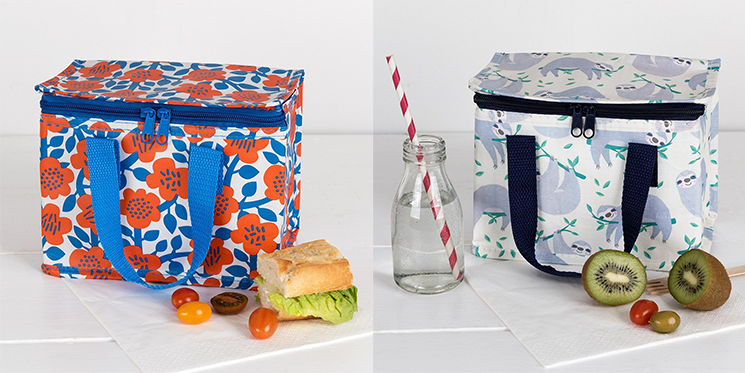 Pictured above: Astrid Ruby insulated lunch bag, £3.95 and Sydney the Sloth lunch bag, £3.95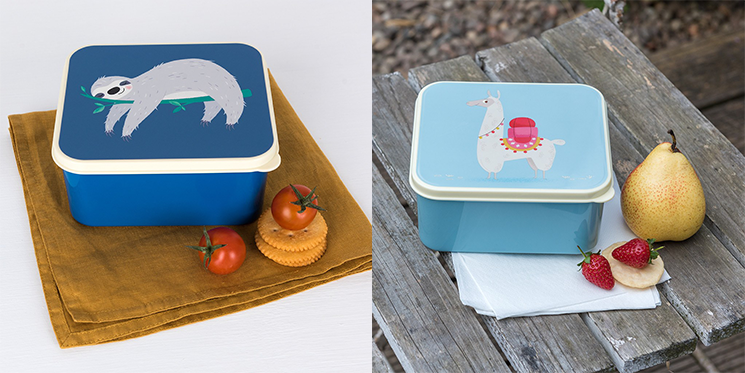 Pictured above: Sydney the Sloth lunch box, £4.95 and Dolly Llama lunch box, £4.95
This article was originally published in September 2017 and has been updated in April 2019.