What to pack for family days out [free checklist]
The sun is shining, lockdown is lifting, and family days out are suddenly back on the table. Whether it's a trip to the zoo or a day at the beach, if you've ever planned a fabulous day out, but then spent the morning frantically throwing everything you think you might possibly need into a bag (whilst most likely forgetting some of the most obvious things), this post is for you.
Scroll to the bottom of this article for a free blank checklist, ready for you to print out and fill in before your next family adventure.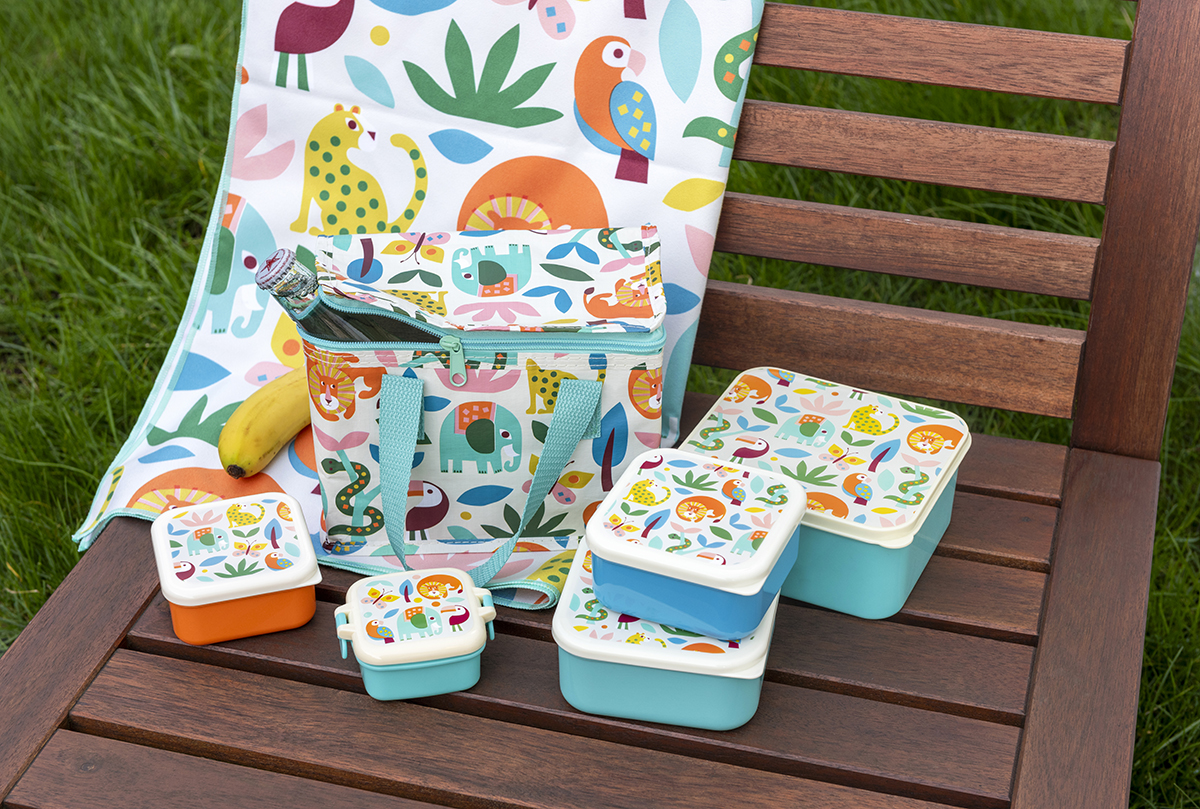 Wild Wonders collection
Food and drink
Taking your own food is a great way to save money on a day out, as long as the place you're visiting allows it. Load up an insulated picnic bag, pack the plates and forks, and fill up your water bottles. 
Even if you're planning to buy some breakfast or lunch wherever you're heading, it's always a good idea to have some extra snacks and drinks to hand. Kids get hungry, and you'll want an emergency stash in case you get stuck in traffic. 
Ideas for your checklist:
Picnic bag
Snack boxes and snack bags
Snacks
Reusable water bottles
Plates, bowls and cutlery
Wet wipes and napkins for mucky fingers
Bibs if appropriate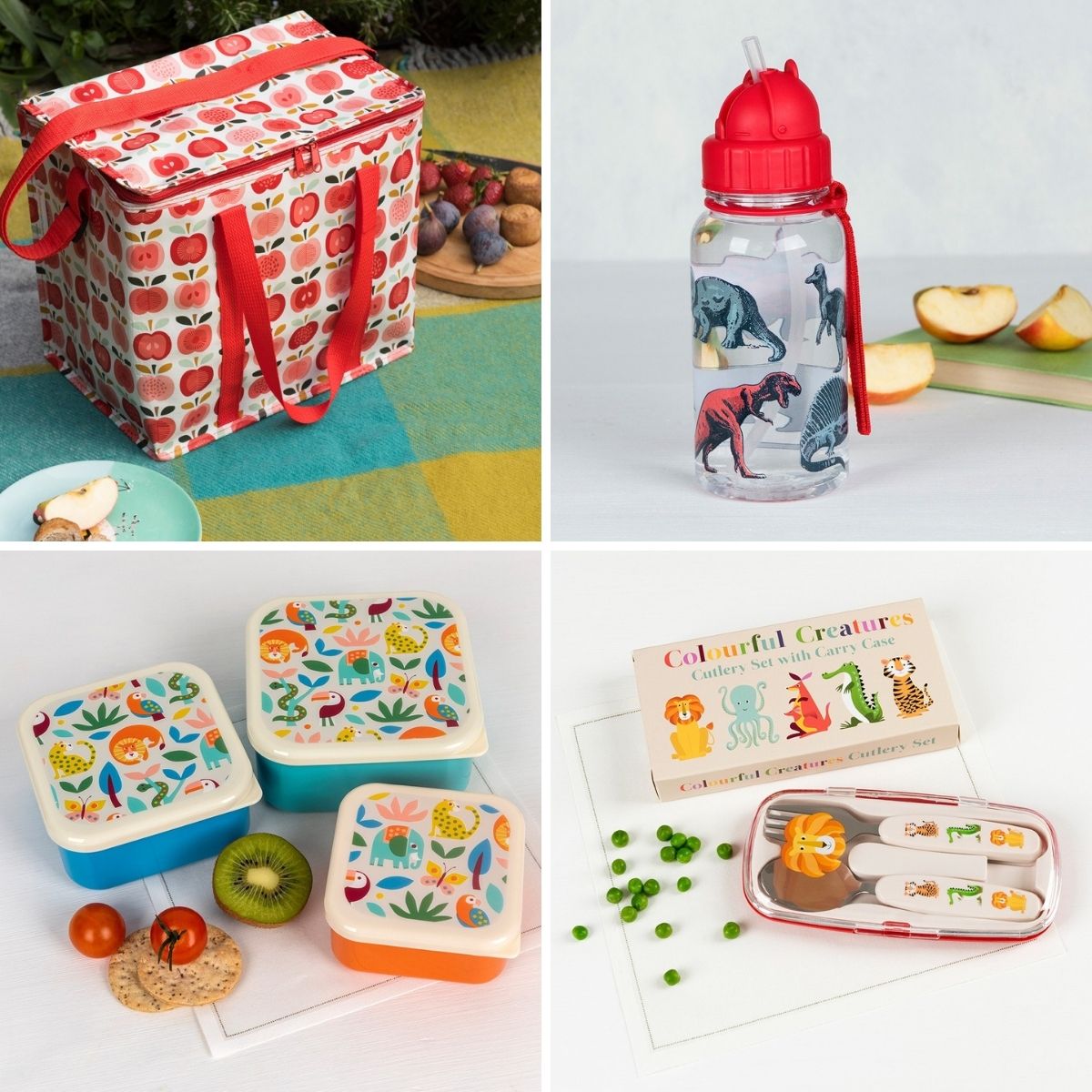 Products shown:
Vintage Apple picnic bag, £8.95
Prehistoric Land water bottle, £6.95
Wild Wonders snack boxes (set of three), £5.95
Colourful Creatures children's cutlery, £6.95
Clothing 
Children get messy! With the best will in the world, you can't stop them spilling their food, tripping in the mud, or running through a fountain. You'll want to keep at least one full change of clothes with you, plus a couple of extra items in case the weather turns. 
Ideas for your checklist:
Vest
T-shirt
Dress
Trousers/leggings
Socks
Shoes/wellies
Jumper
If you can, pack the spare clothes in their own bag. It's a great way to keep any wet or dirty clothes and shoes separate from the rest of your belongings.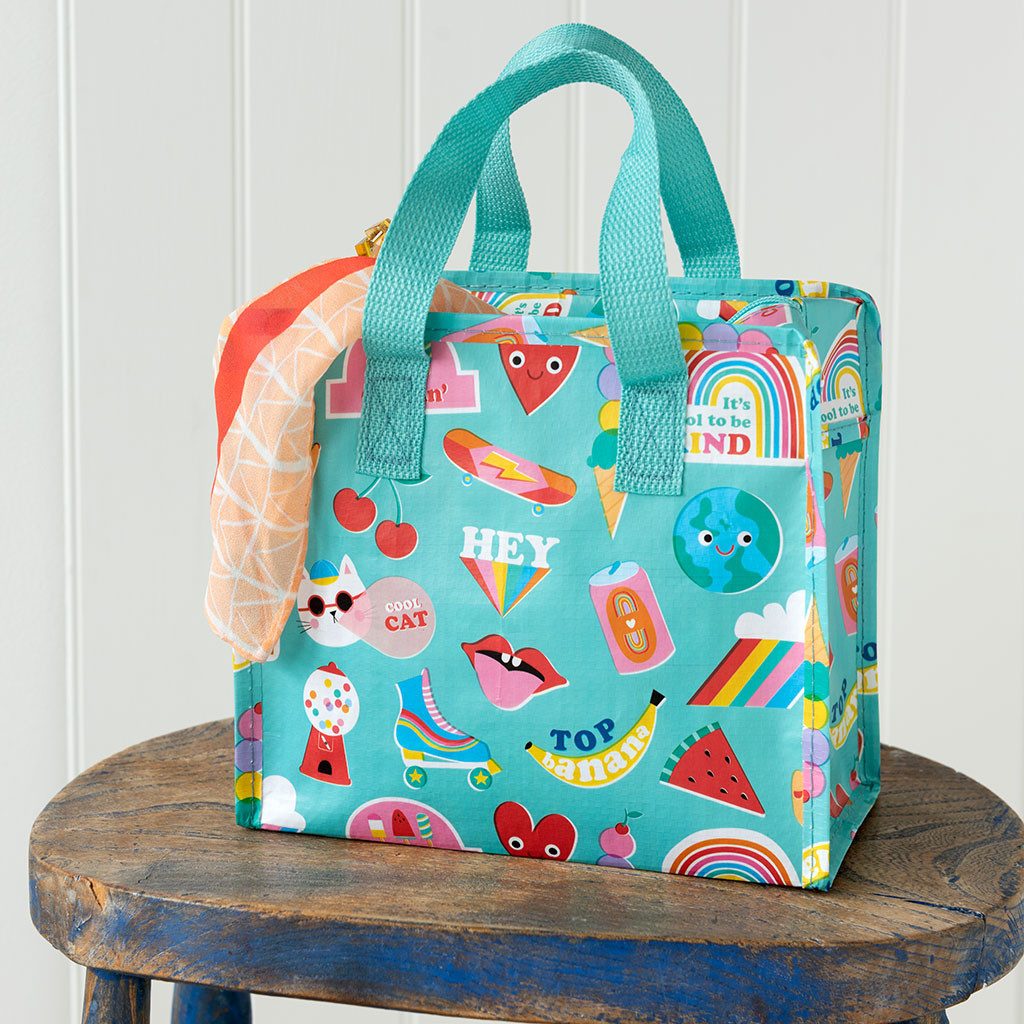 Top Banana Charlotte bag, £2.95
Toiletries & healthcare
You can't always guarantee that you'll be able to find a local shop or supermarket where you're going, and you really don't want to be caught out when it comes to summer essentials like sun cream and hay fever tablets. 
Ideas for your checklist:
Sun cream 
Plasters
Wet wipes
Hair bands
Pill box for antihistamines, painkillers etc
If needed for little ones - nappies, nappy bags, wipes, barrier cream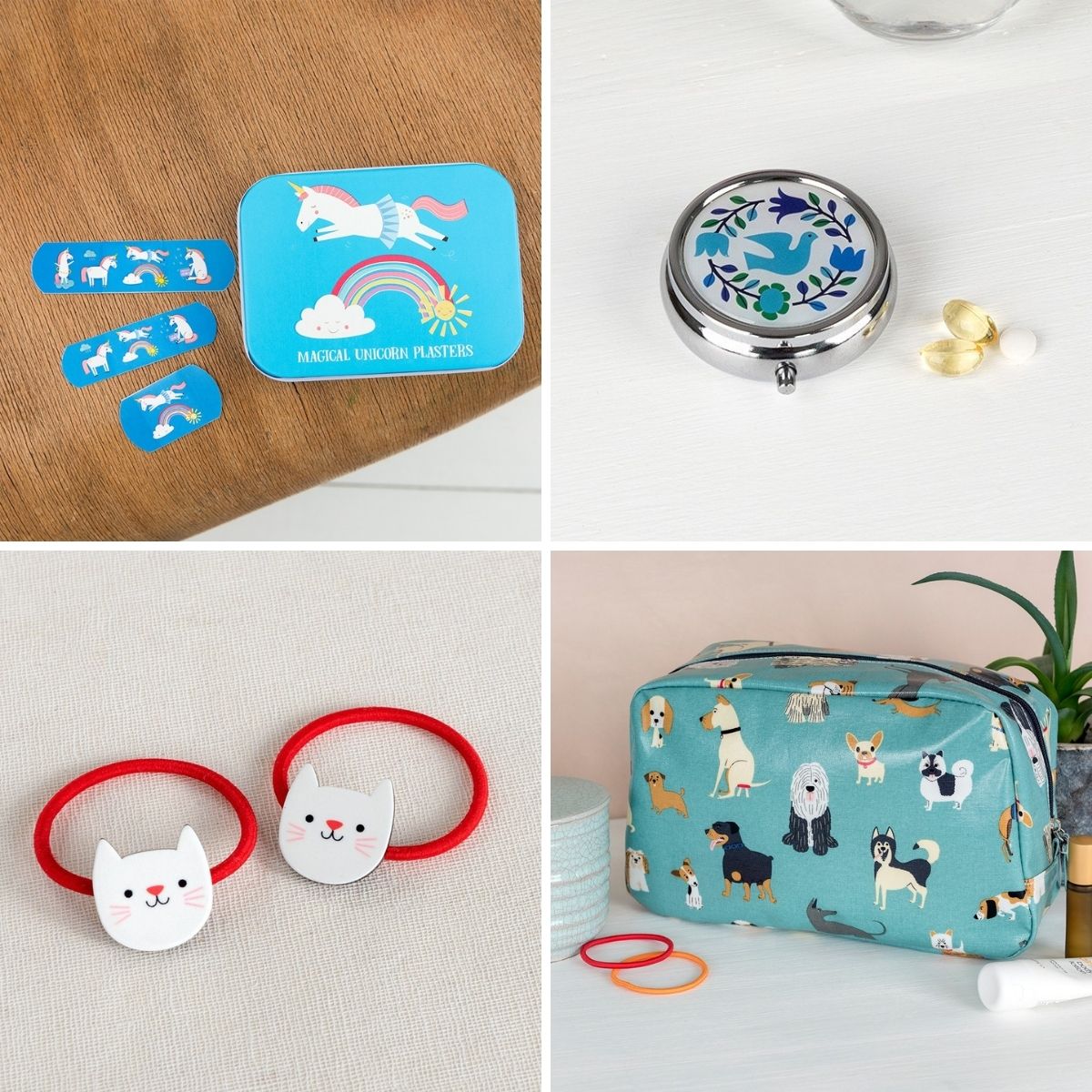 Products shown: 
Magical Unicorn plasters in a tin, £3.95
Folk Doves pill box, £3.95
Cookie the Cat hair bands, £1.95
Best in Show wash bag, £12.95
Entertainment 
Hopefully, wherever you're going is entertainment enough, but you might want something for the car if it's a long drive, or perhaps you'll need something to distract little ones while their older siblings go on rides. If you're heading to the park or beach, a few outdoor games will keep them busy - and hopefully tire them out, too! Fingers crossed everyone will sleep well that night...
Ideas for your checklist:
Books
Travel games
Outdoor games
A soft toy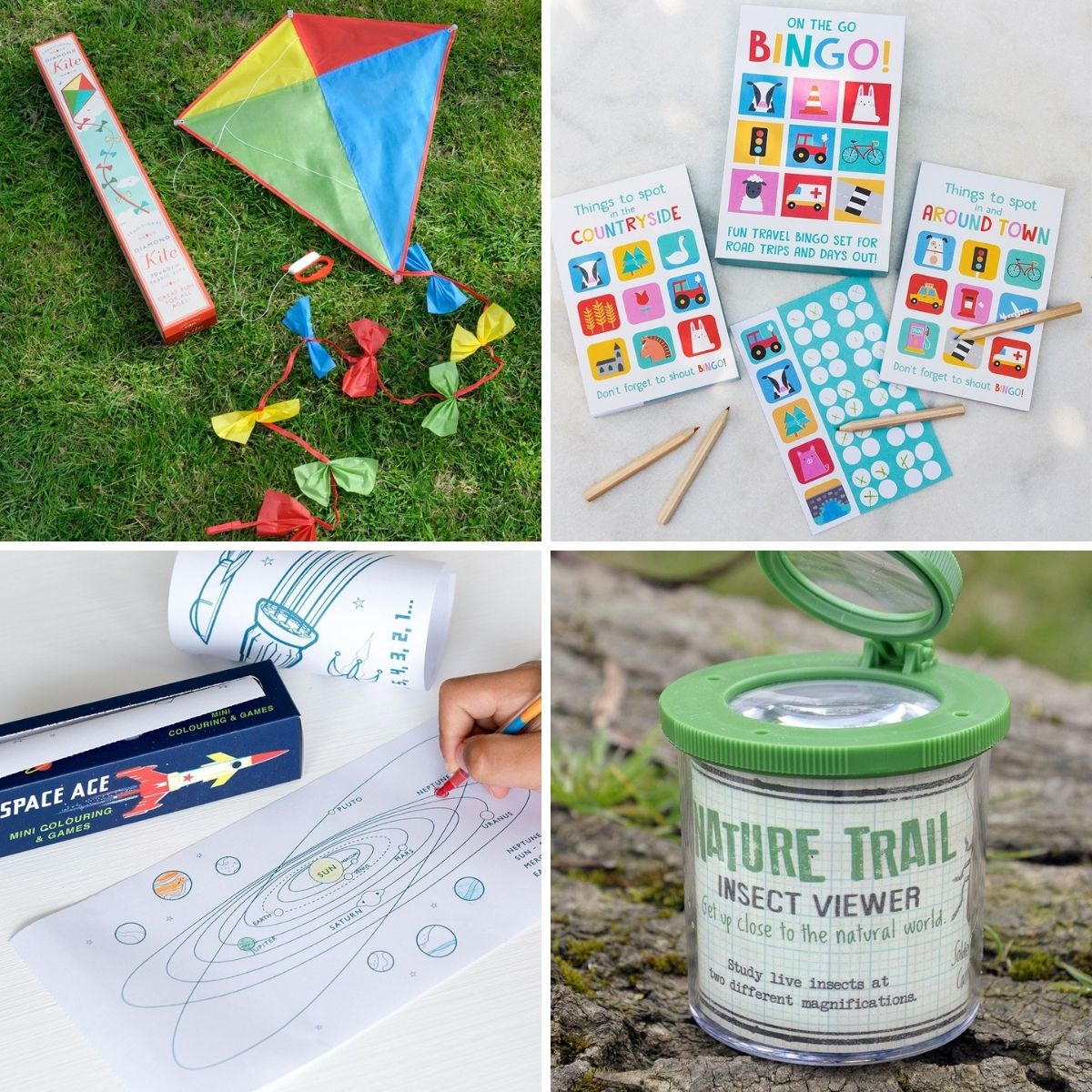 Products shown:
Traditional diamond kite, £8.95
Travel bingo game, £8.95
Space Age mini colouring and games, £2.95
Nature Trail insect viewer, £4.95
Miscellaneous
Don't forget those handy little extras which can make a big difference when you're away from home. 
Ideas for your checklist:
USB chargers - you might be using your phone more than usual to look up directions or take some treasured snaps, so make sure you stay fully charged.
A towel or blanket is ideal for sitting on the grass, wiping down kids if they run into the sea, creating some emergency shade - the list is endless!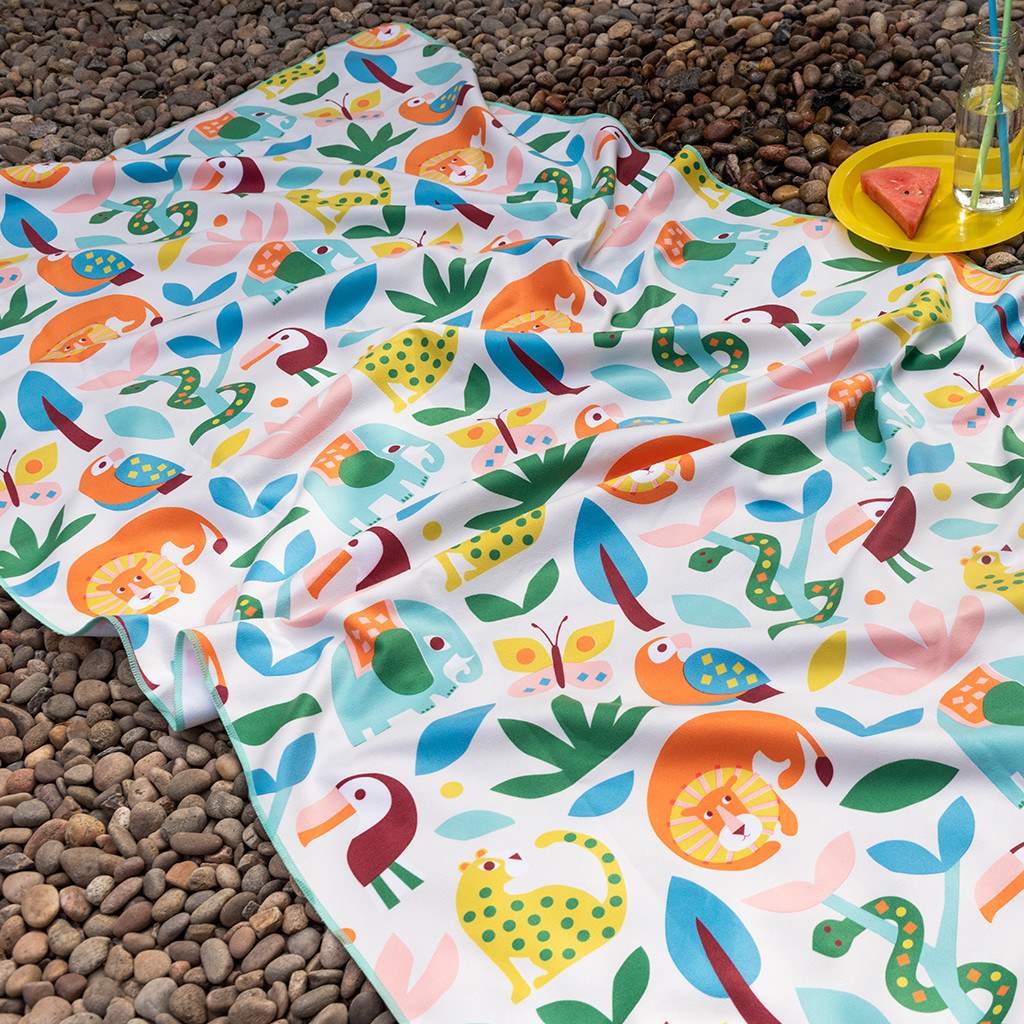 Wild Wonders microfibre towel with travel pouch, £19.95
A bag to carry it all
So, you've consulted your checklist, got all your stuff and you're feeling good and organised. Now you just need something to put it all in! A backpack is the best idea to keep your hands free and your back supported. To make sure littles ones are pulling their weight too (plus they'll love carrying around their own snacks and toys), why not get a matching backpack in a smaller size!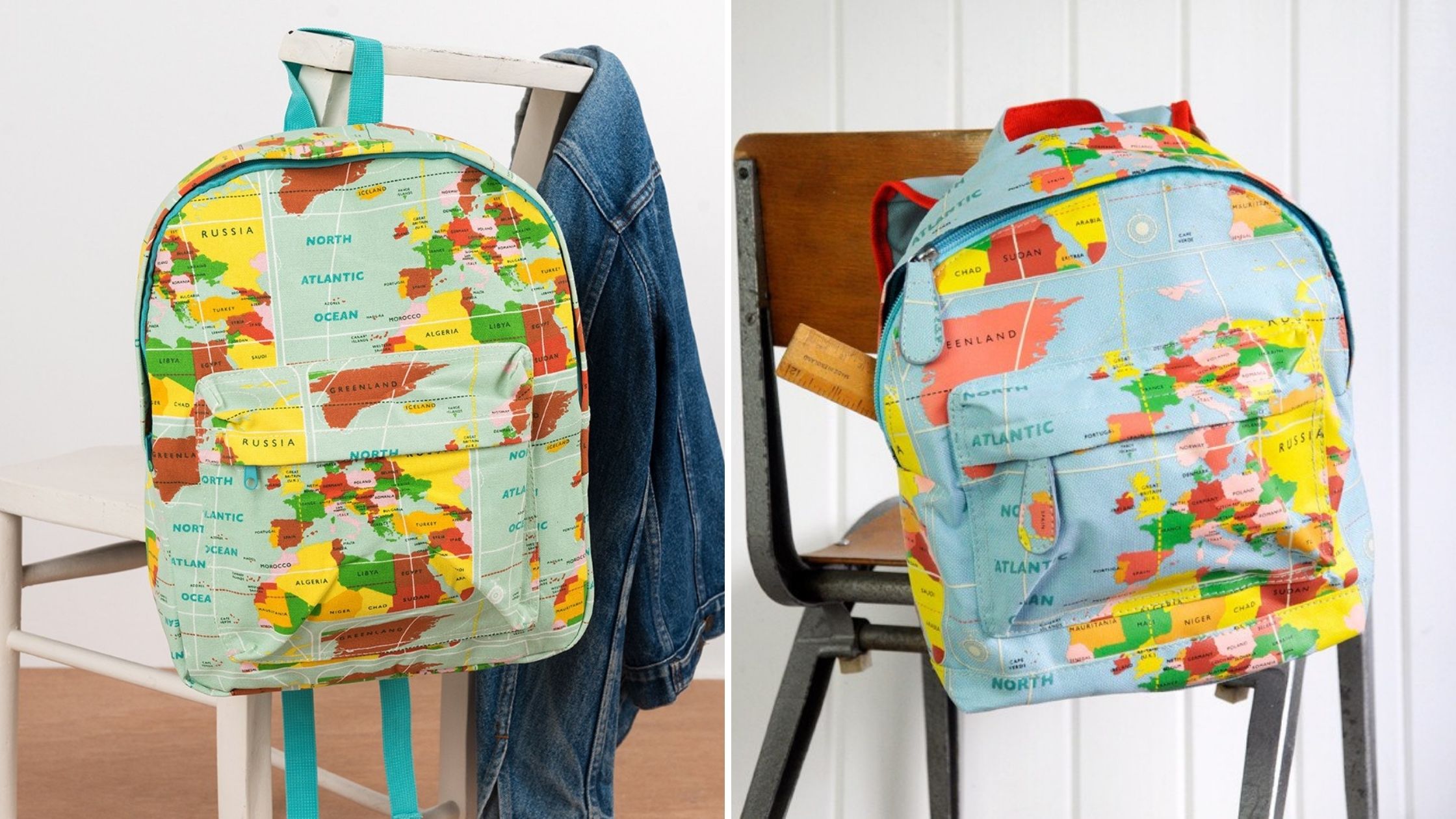 Products shown:
World Map adult backpack, was £19.95, now £6.95
World Map mini backpack, £12.95
We hope you have a wonderful time on your days out! Here's a handy template for you to print and create your own personal checklists.