Valentine's Day DIY craft: How to make felt friendship hearts
Thursday 06 February 2020 |
Guest blog post by Georgia Coote
My kids love getting involved in special days and Valentine's Day is no exception. We tend to make it all about friendship, and this year have chosen to make these wonderfully tactile felt hearts.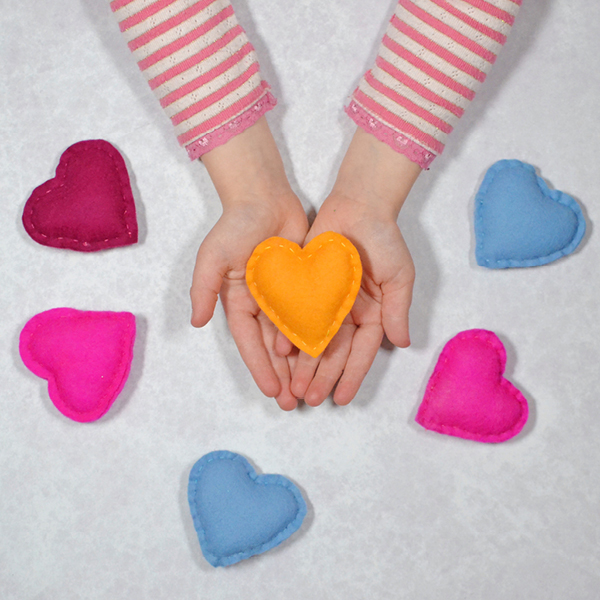 Perfect for beginner sewers, these can be made very quickly and then tucked into lunch boxes, squeezed into bags or pushed into pockets for a sweet little surprise. I love using felt for sewing with children as it is easy to cut, doesn't fray and is oh so satisfying to sew!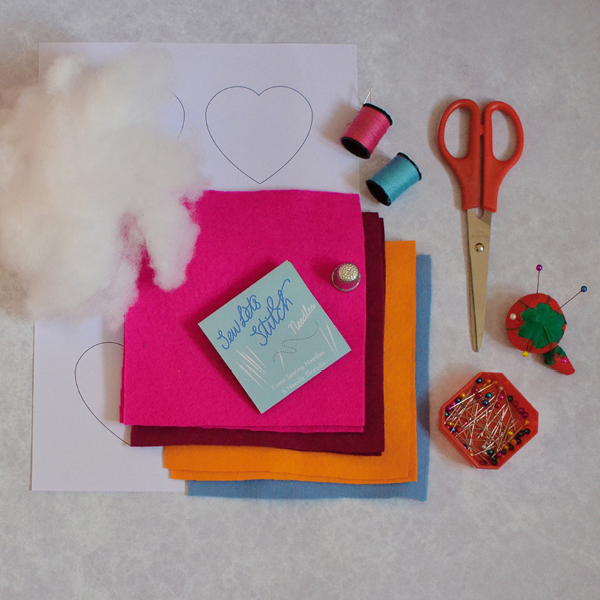 Below is a step-by-step guide on how to make your own Valentine's Day felt friendship hearts!
You will need:
Felt – I used some 15cm (approx) square scraps I had to hand, but you can use any fabric you wish that doesn't fray, fleece and boiled wool would also work well.  
Scissors 
Pins – This pink and red Rex London Sew Let's Stitch pin wheel is perfect for Valentine's Day!
A needle 
Thread – You could match to the felt you are using or contrast. 
Stuffing – I used a multi purpose fill from my local craft shop.
The heart template print-out – you can download this here, or make your own.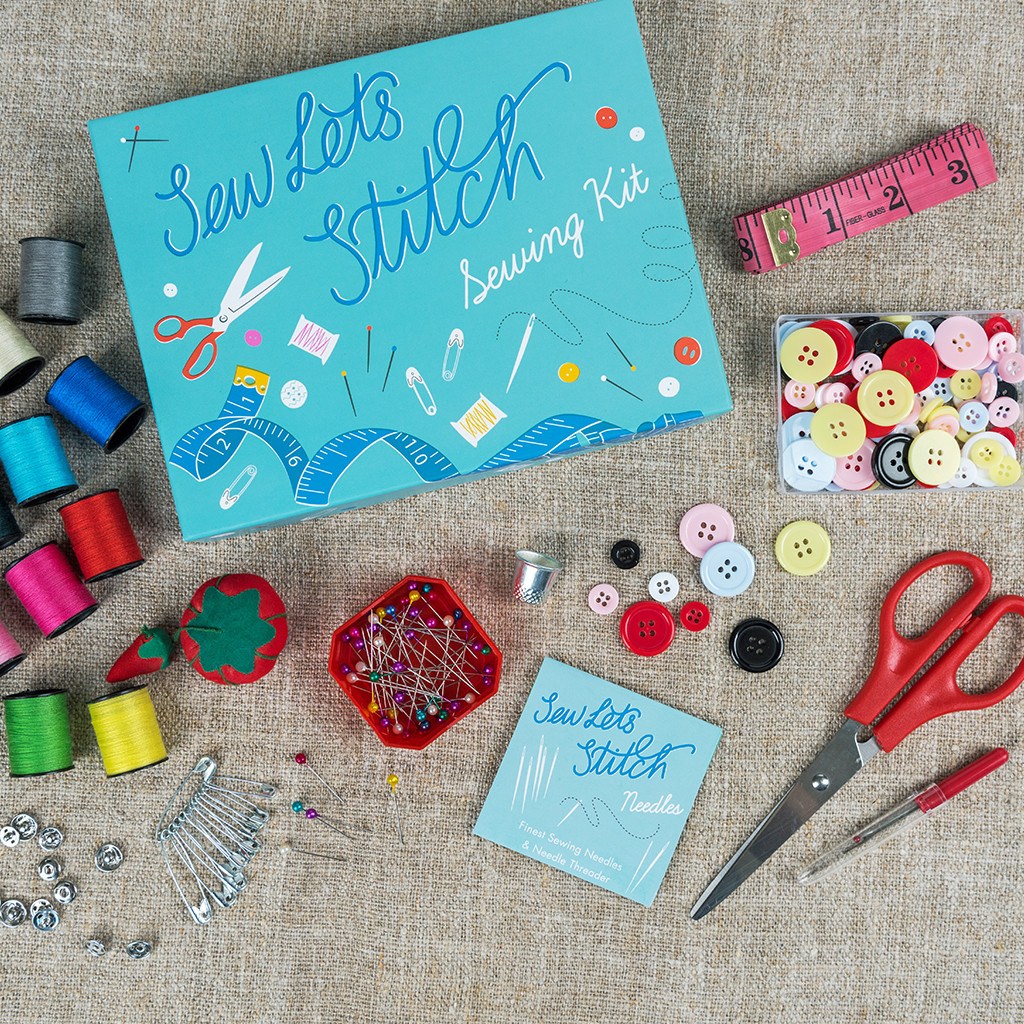 Product shown: Sew Let's Stitch sewing kit, £14.95
Step 1
Print out the heart template and then cut out however many you'd like to make.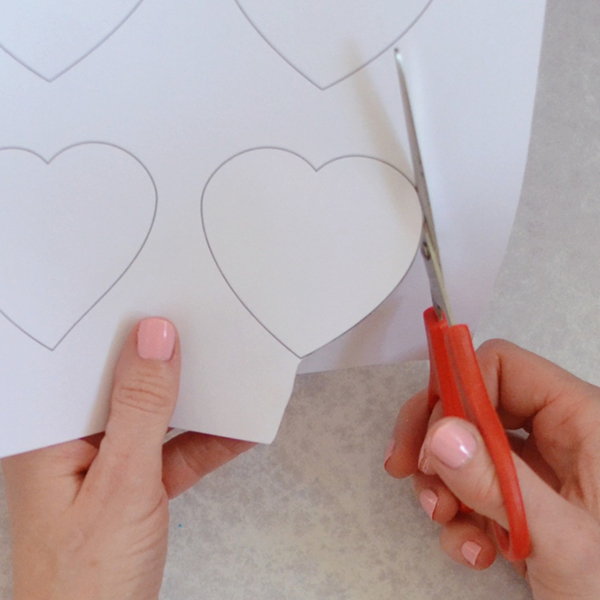 Step 2
Take 2 pieces of felt and then place the heart template on top and pin them together.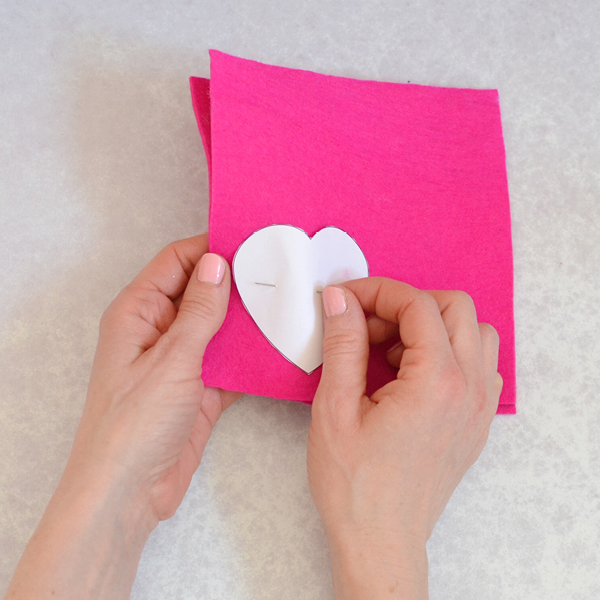 Step 3 
Cut around the outside of the template and then remove the template.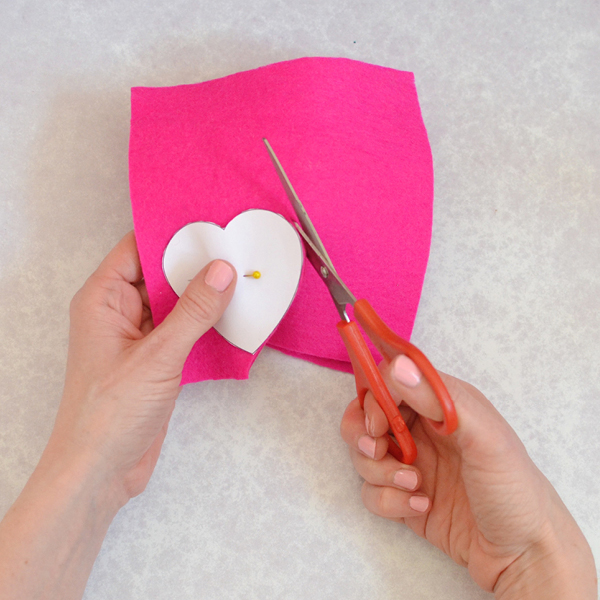 Step 4
Pin the two hearts together and then sew around the outside edge with a running stitch making sure that you leave an opening to put in the stuffing.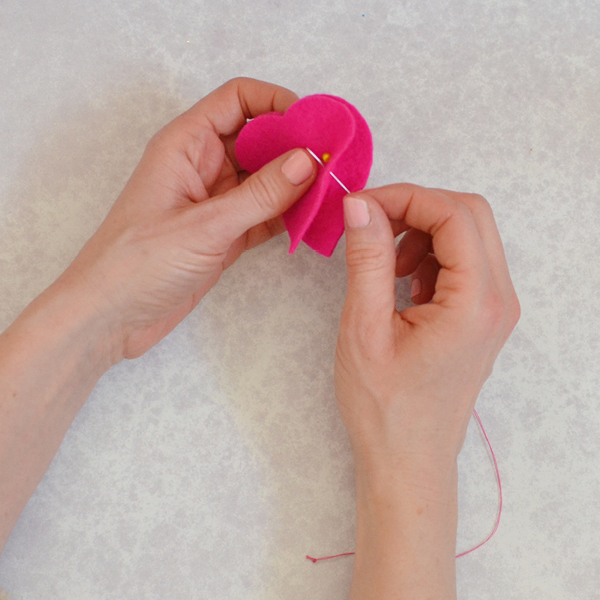 For younger sewers I always use a double thread with a knot at the end. To avoid this showing on the heart, start stitching from the inside, to sandwich the knot between the layers.
Step 5 
Fill the heart with the stuffing - you always need more than you think! Adding small pieces at a time gives a smoother shape.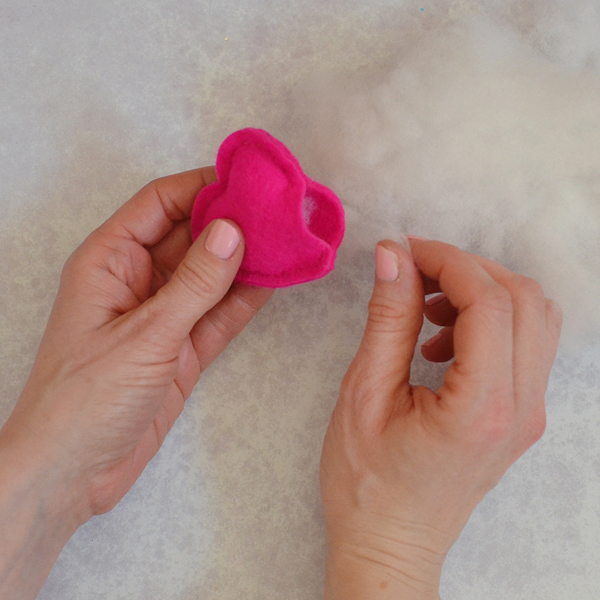 Step 6 
Pin together the gap and stitch it closed.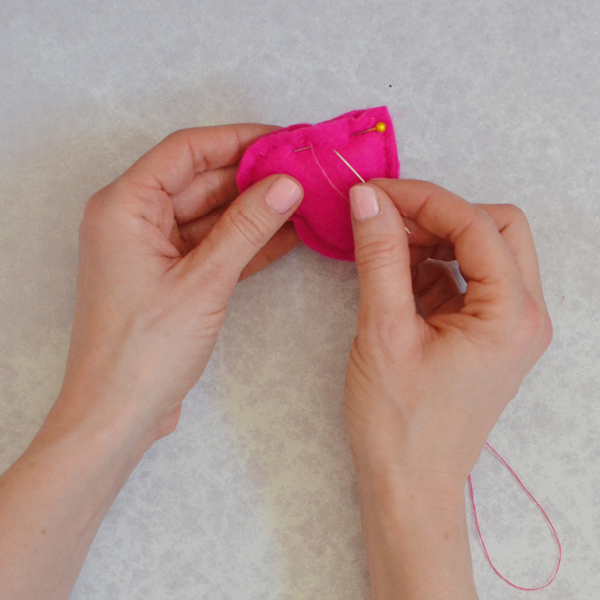 I love the simplicity of these tiny hearts – they also look fab clustered in a bowl on your breakfast table, or scattered amongst a Valentine's feast.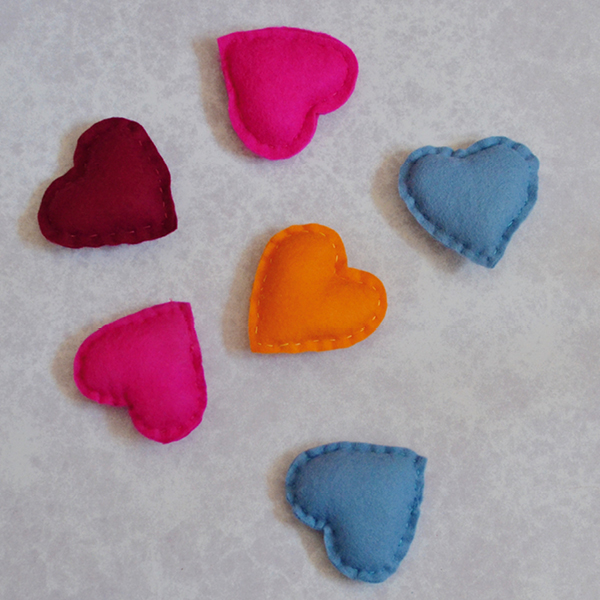 More advanced sewers can embroider their friends' initials on the front, or sew on different buttons - choose from this button box or maybe you'd like to use fabric buttons - for that extra touch. For beginners, glitter glues or a fine line permanent marker would be a simple no-sew option if you preferred.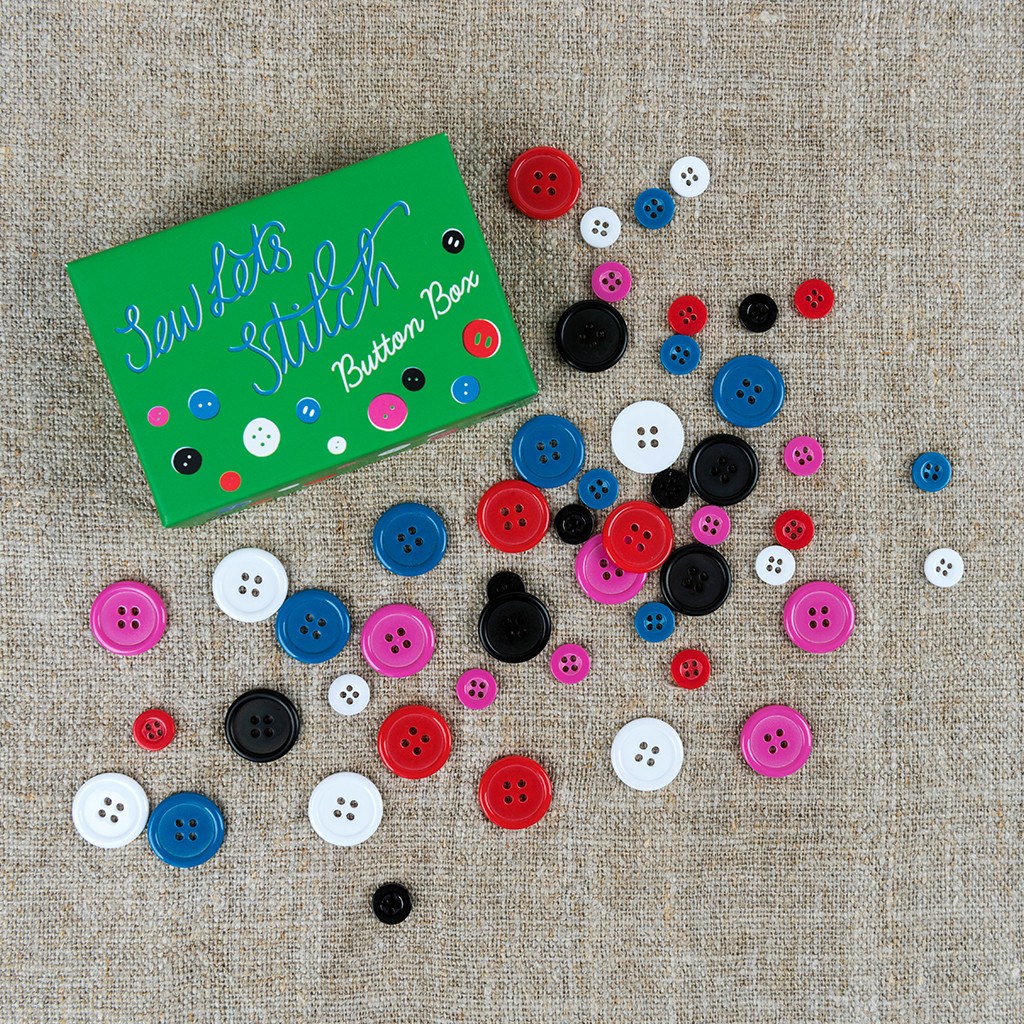 Product shown: Sew Let's Stitch button box, was £4.95, now £0.75
CAUTION: Adult or parental supervision is required. Sharp needles, scissors and pins should not be handled by children under the age of six or as the adult or parent sees fit. 
We hope you have fun making these DIY felt hearts for Valentine's Day. Don't forget to tag #RexLondon on social media so we can see your creations!