What to put in your reusable advent calendar
There are so many great reasons for making the switch from a chocolate advent calendar to a reusable one. Not only does it help you stop buying single-use calendars each year, which are often full of plastic, but it can become the start of a wonderful Christmas tradition that will be passed down through generations. Bonus: they're also a gorgeous item of festive decor!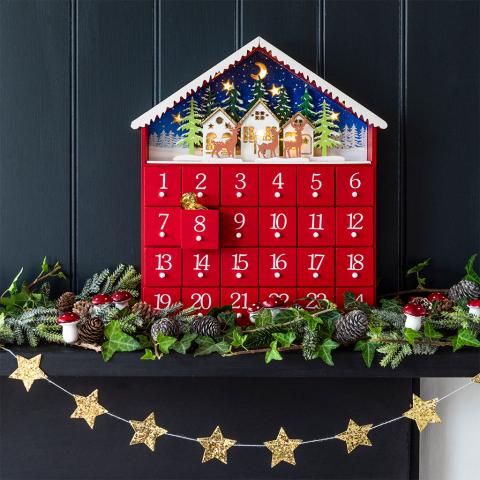 Red House wooden advent calendar, £39.95 
This gorgeous wooden advent calendar is shaped like a house and features a wintry, festive scene which can be lit up in the evenings - perfect for displaying inside a window.
A reusable advent calendar really gives you the opportunity to have fun picking out little fun and thoughtful gifts. Coming up with 24 ideas to fill all those drawers can be tricky, so here's a few to get you started!
Sweets
Just because you're ditching the chocolate advent calendar this year, doesn't mean there have to be no sweet treats at all! Fill a few drawers with a wrapped sweet or chocolate coin.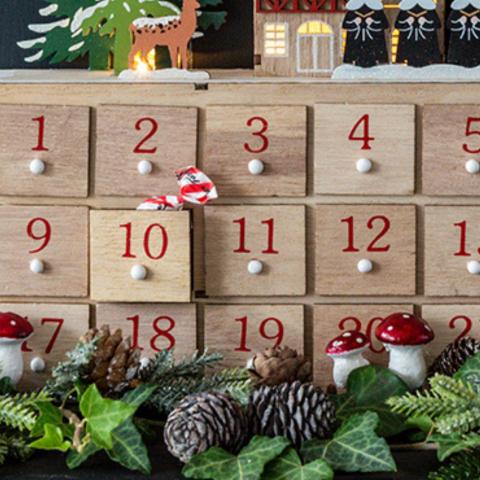 A sweet pokes out of our Carol Singers wooden advent calendar, £39.95
Notes
A reusable advent calendar is a great opportunity to let someone know how much you care. Including a thoughtful note, funny joke or sweet message in a few of the drawers will also help teach your kids the importance of non-material gifts.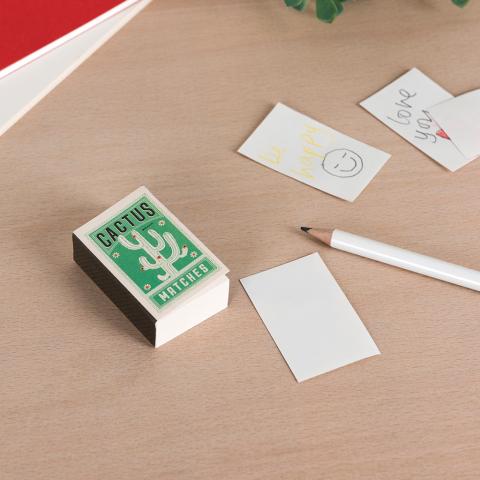 Cactus matchbox notebook, £1.95 - ideal for writing tiny notes! 
Stickers
Who doesn't love a sticker! Buy a sheet of stickers and cut out a few to include in some drawers.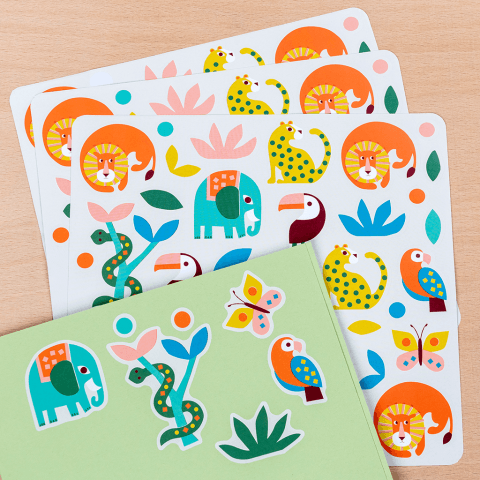 Wild Wonders stickers, £2.95 
Toys
The cost of buying lots of little toys can add up, even if individually they're not expensive, so why not get creative? You could buy a small construction kit, some marbles, or a set of novelty erasers and spread the pieces across a few days.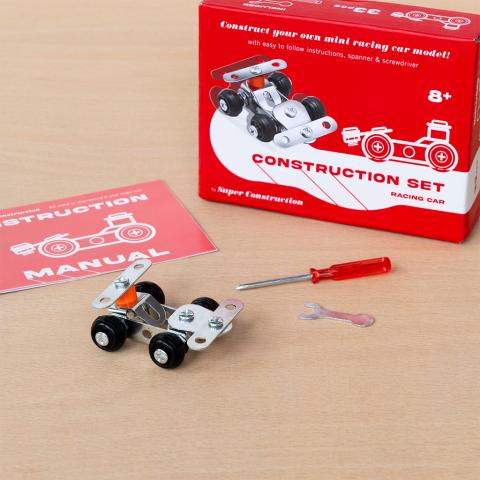 Mini racing car construction kit, £3.95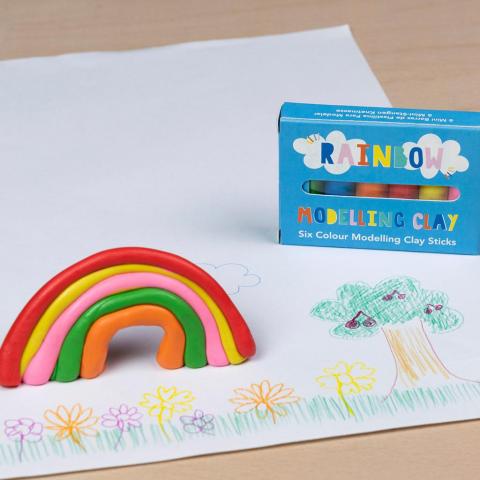 Mini rainbow modelling clay, £1.95 - pop different colours in different drawers! 
Not every gift needs to be split up. Here are a few ideas for toys that will fit into the little drawers of an advent calendar (once packaging is removed!)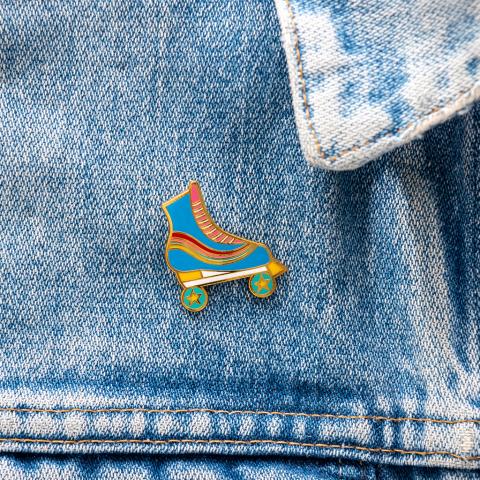 Roller skate pin badge, £2.95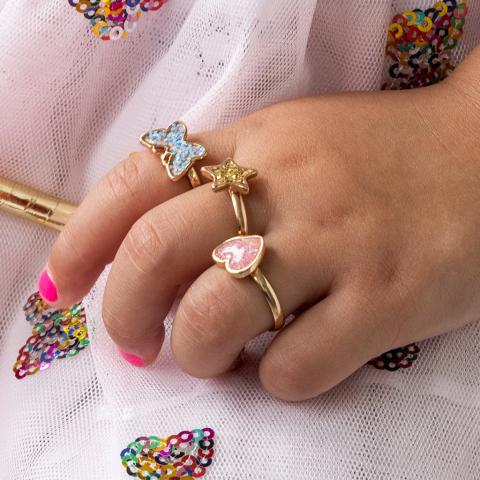 Fairies in the Garden glitter rings, £2.95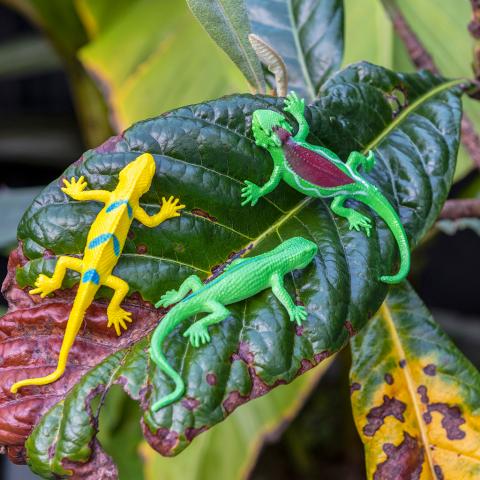 Stretchy gecko, £1.95 each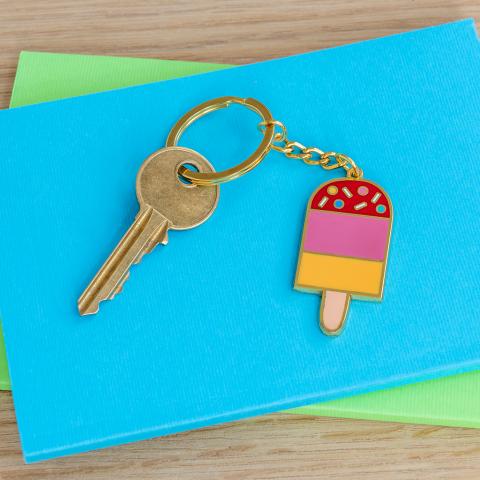 Ice lolly keyring, £3.95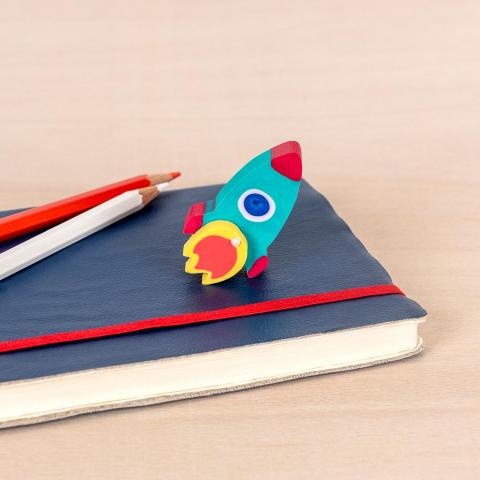 Space rocket eraser, £1.50
Have fun shopping for treats to fill your advent calendar this year!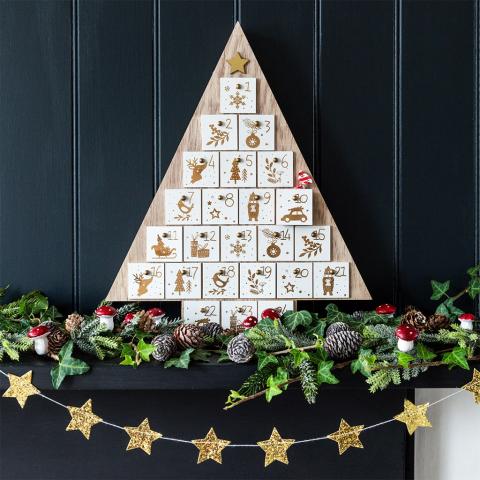 Christmas tree wooden advent calendar, £29.95 
Share: