Make the most of your Christmas jumbo bag
Our iconic jumbo bags are famously useful all year round, for organising homes, lugging laundry or storing bedding. With two festive designs available in the collection, they're a big hit at Christmas, too! Here are our favourites ways to use these storage superstars over the festive period.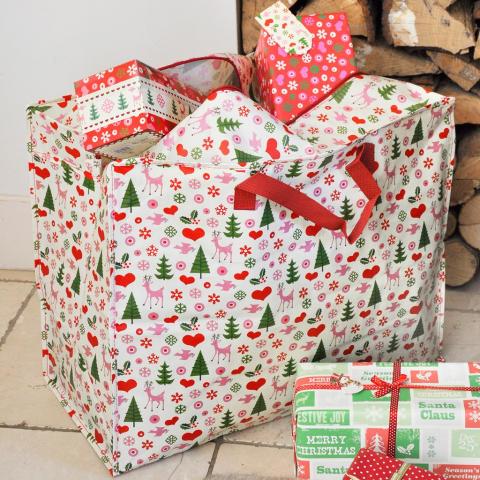 50s Christmas jumbo bag, £5.95
1. Santa sack
For any one whose Christmas includes the tradition of a Santa sack stuffed with treats, a Christmas jumbo bag makes a perfect sack! Fill it with classic stocking fillers for kids and leave it at the end of the bed while the children are fast asleep, or tuck it under the tree. 
2. Hiding presents
Organised shoppers know that the benefits of getting your gifts early are plentiful. By avoiding last-minute panic you can spread the cost, stick to your budgets and be considered and thoughtful in all your purchases. However, you need to keep them out of sight before the big day, so be sure to zip them up in a Christmas jumbo bag. 
3. Festive travel
Many of us spend the Christmas season driving around visiting friends and family. Use your jumbo bag as a big weekend bag to pack and transport all those gifts, overnight essentials, and, of course, Christmas jumpers! 
4. Storing decorations
Christmas, sadly, must come to an end. The elves are back in the workshop, the last of the mince pies have been eaten, and the decorations must come down. Keep tinsel, lights and baubles tangle-free in a jumbo bag, tucked away in the shed, loft or under the bed.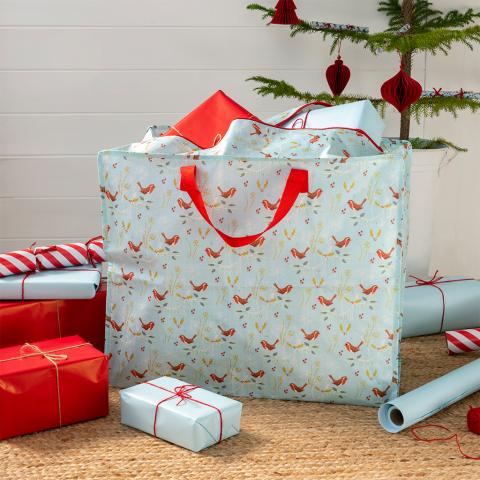 Winter Walk jumbo bag, £5.95 
For year-round storage, be sure to explore our full collection of jumbo bags. There are more than 40 designs available, and each one is made from recycled plastic!
Share: