We are working hard to restart deliveries to the EU before the summer.

Sign up to our newsletter

to be the first to hear when shipping begins.
Five ways that crafting is great for your mental health
Guest post from Sophie Tarrant
Being creative isn't just a way to wile away a few hours – it's good for your mind, too. Here's five ways that getting crafty can boost your mental health and keep you feeling great throughout the colder months.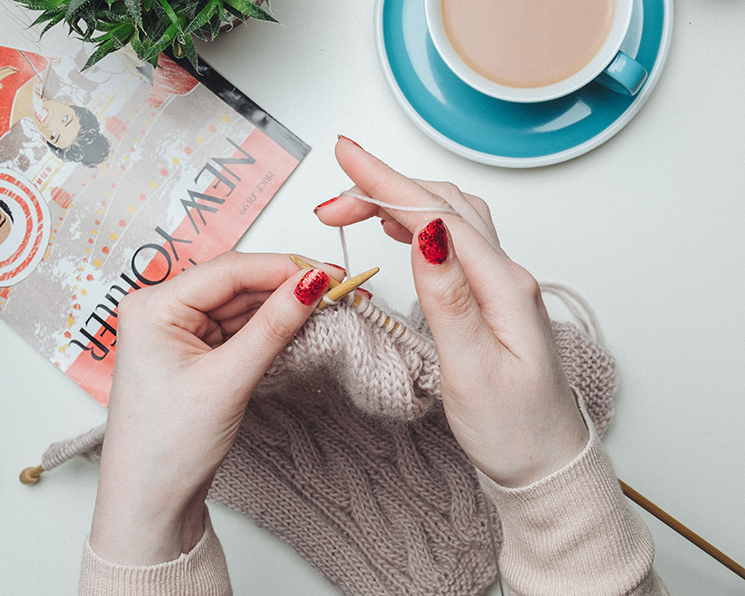 Photo by Rebecca Grant on Unsplash
1. A return to simple pleasures
The pressures of modern life can easily feel overwhelming. With non-stop news updates and technology influencing every aspect of our lives, it's easy to get bogged down in negativity, especially if the weather is gloomy outside. Taking a step away from your computer and focussing solely on something tangible, like a craft project, is a great way to clear your mind and get away from those outside pressures. Crafts like knitting, crochet or cross stitch that use simple, repetitive actions to create something beautiful work in the same way as meditation to clear your thoughts and relax you - plus, the sense of achievement felt when your project is completed, however small it may be, will give you a great mental boost, too. Picking up a crafty kit, such as Rex London's Rusty The Fox cross stitch set, is a great way to get started, with everything you need including in one handy package.
2. Learning new skills
With so many different types of craft to choose from, there's always something new to try – whether you turn your hand to knitting or give calligraphy a go, learning new skills and perfecting existing ones gives a real sense of achievement, not to mention something to work towards. Visit local crafty businesses to find workshops near you, or alternatively, why not find an online class and learn from the comfort of your own home? You could stop by your local library to check out the range of crafty technique books on offer, or set yourself a creative challenge to really push your skills. Set yourself a goal, such as finishing one new project per month using a technique you've never tried before – you never know, your favourite craft might be something you haven't even heard of yet!
3. More family time
Crafting is the ideal excuse to get the whole family together – especially with fun events like Halloween and Christmas on the horizon. Kids love getting messy and being creative with a project is the perfect way to do that in an easy, manageable way. Love getting spooky? Gather your family together to try a spot of pumpkin carving – then use the leftovers to bake delicious treats for everyone to tuck into afterwards. If Christmas is more your thing, get everyone to make a decoration to hang on your tree – Rex London's Make Your Own Playtime Friends Craft Kit is ideal, with enough supplies to make four adorable ornaments that can be customised for each family member.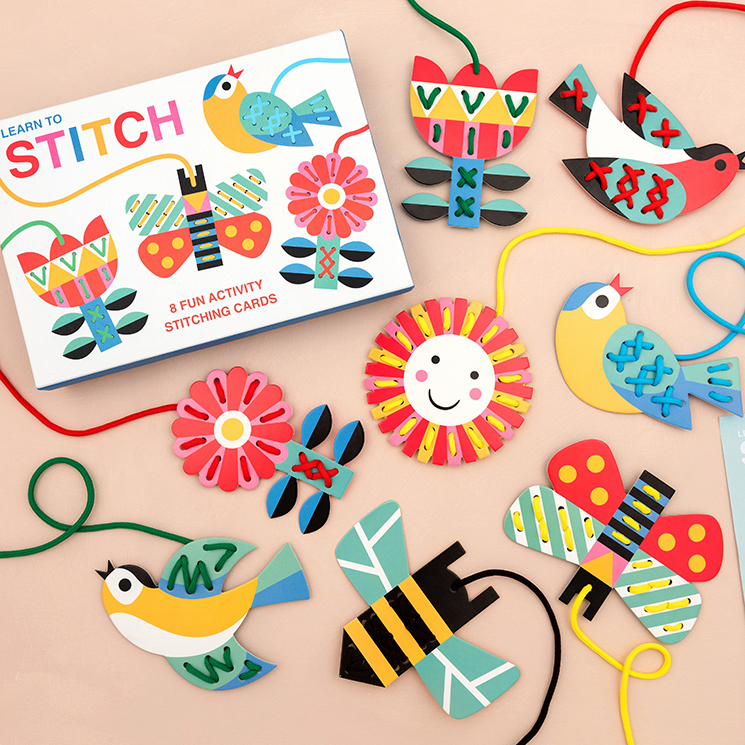 Get the kids inspired by crafting from an early age. Cardboard learn to stitch activity kit, £6.95
4. A sense of community
Crafty folk are renowned for being a friendly bunch, and learning a new creative skill is the perfect opportunity for making friends and sharing a passion with like-minded people. Plus, feeling like you're a part of a group is a great way to combat loneliness and boost your mental health. Crafty cafes and workshop spaces are popping up all over the country, and are the perfect place to meet new faces and create something glorious whilst you do it. Visit www.craftcourses.com to find classes and events near you – or simply wander on down to your local high street and see what's on offer. Alternatively, get involved with crafters across the world on social media – there's thousands of communities, challenges and more to join in that will inspire you to try new techniques and improve upon your old favourites – not to mention, you can gather support and advice when your projects aren't going to plan!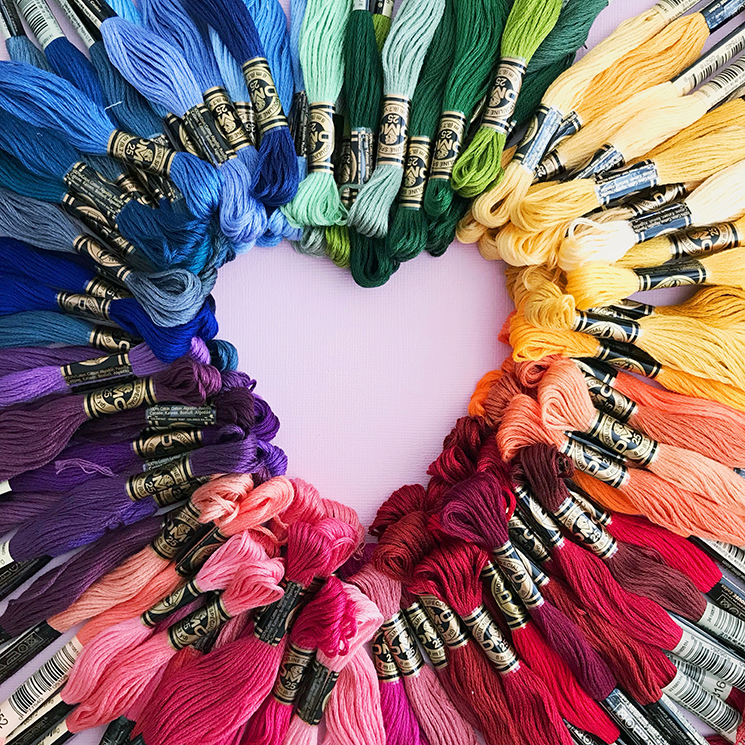 Photo by Karly Santiago on Unsplash
5. Being creative causes a natural high
Research has proven that crafting actually has a positive physical effect on the human body. The results of the BBC Arts Great British Creativity Test, which included 50,000 people – the biggest survey of its kind to date – were released earlier this year and discovered that creativity helps block out stress and anxiety, with almost a quarter of respondents naming some kind of making or craft practice as their favourite stress-busting activity. Creative pursuits have been used as a healing tool for decades – even as far back as the first world war, soldiers were placed on basket-weaving courses to recover from the mental and physical effects of battle. Crafting has also been proven to lower blood pressure, slow the onset of dementia, reduce the symptoms of depression and anxiety, and distract from chronic pain conditions – so what are you waiting for? Get out there, try a new skill, and make yourself feel great today.