Snail mail revival: the art of penpalling
Those who have bemoaned the internet as the death of traditional communication might be surprised to hear that, thanks in large part to the visual and social nature of Instagram, penpalling is booming. Here's all you need to know about the snail mail revival. 
What is penpalling?
Put simply, penpalling is writing letters to someone you don't know, often in a different country from you. 
With the ability to explore relevant hashtags, and comment on a stranger's post, Instagram has proven itself to be the perfect vehicle for seeking out potential pen pals. This old-fashioned art of letter-writing is combined with today's love of bullet journalling and pretty stationery, alongside the ability to show off your creative flair on the Instagram grid.
People seek out pen pals for many reasons, whether for the simple pleasure of sending and receiving letters, to learn more about another culture or practice a language, or simply to make a new friend.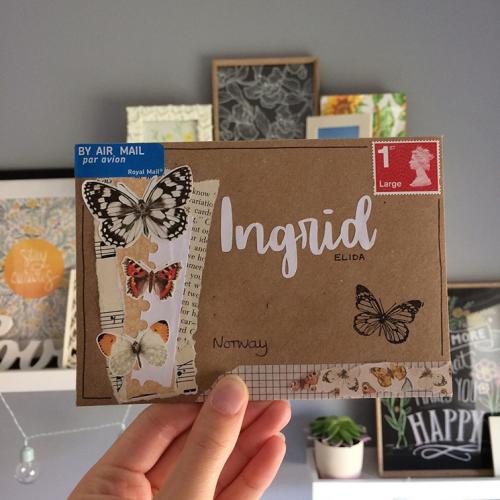 Photo credit: @ellas_letters
How can I find a pen pal?
Upload a photo onto your Instagram account, along with some text about you and what you're looking for. You could take a photo of some of your stationery, to show that you're ready to get letter-writing asap! For maximum reach, be sure to add lots of pen pal-friendly hashtags to your post. You can also search the hashtags #penpalswanted or #penpalsearch to discover a potential new pen pal, and drop a friendly comment on their post to let them know you'd like to try penpalling. 
Our favourite pen pal inspiration
If you're looking for some creative inspiration, take a look through some of the most popular penpalling hashtags on Instagram, such as #penpal, #penpalling, #snailmail. It's only fair to warn you that they will make you want to take handwriting lessons and buy washi tape by the truckload. Here are a few of our favourites. 
@penpalmarie
This beautiful envelope is giving us gorgeous Autumn vibes, and, like every letter on her account, it's a work of art.
Photo credit: @penpalmarie
@happykittymail
Envelopes covered in unique and eye-catching paper are a trademark of Isabelle's pen pal letters, as is an impressive selection of pretty stamps.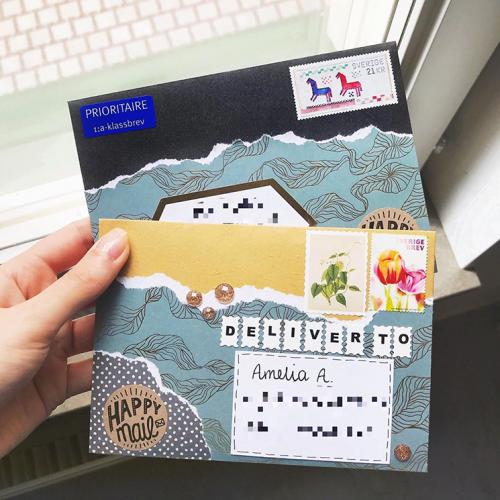 Photo credit: @happykittymail 
@mailbylaura
Laura's Instagram feed is a flood of colour and creativity. Here she gives a peek of what will be going inside her letters - some journal cards decorated with washi tape and stickers.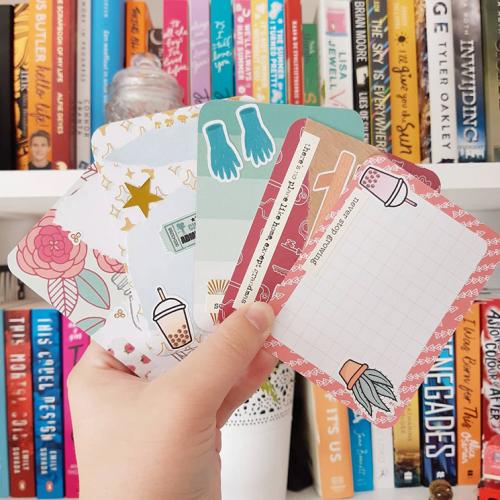 Photo credit: @mailbylaura
@bumblemail
We're a sucker for anything tutti frutti and this envelope by self-confessed stationery addict Rachel is no exception, proving that simple is often best.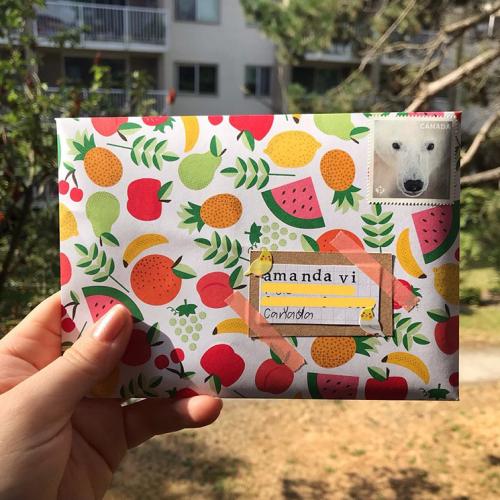 Photo credit: @bumblemail
@marionbcn
Raquel is a master of dreamy lettering and her letters often have a botanical or animal theme. We hope the postman treats these letters with the care they deserve.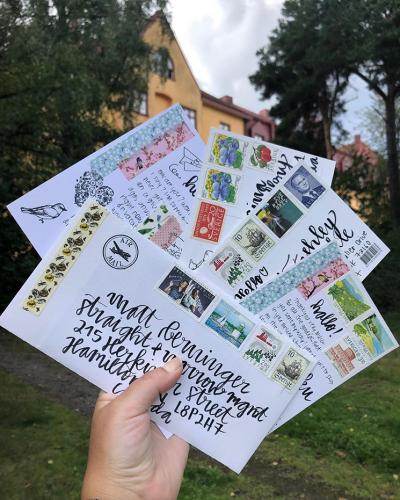 Photo credit: @marionbcn
@journalwithjana
We love this idea from Janalyn for keeping track of all her pen pal letters. She uses her bullet journal to stay up to date with all her ingoing and outgoing mail.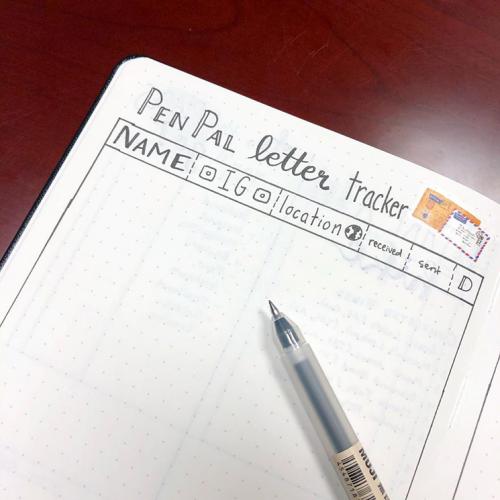 Photo credit: @journalwithjana
Your pen pal starter kit
If you'd like to give penpalling a go, here are some stationery essentials to get you started: 
Washi tape
An absolute staple of penpalling, washi tape is an easy way to add a burst of colour to your letters and envelopes. This pretty, patterned tape is very low-tack, so it can easily be repositioned if you don't get it right the first time.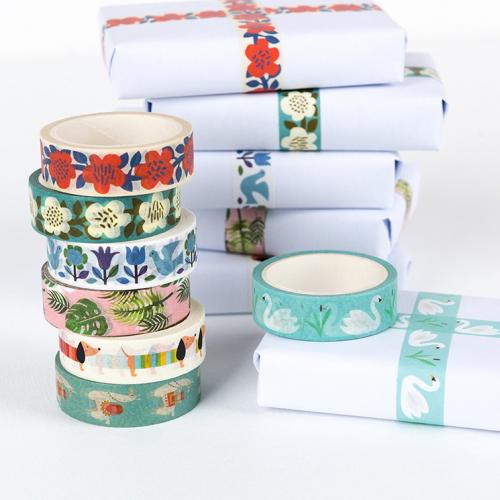 Washi tape, £2.95 per pack
Calligraphy kit
Learn the art of calligraphy and really take your letter writing up a notch, ideal for your envelopes and headings.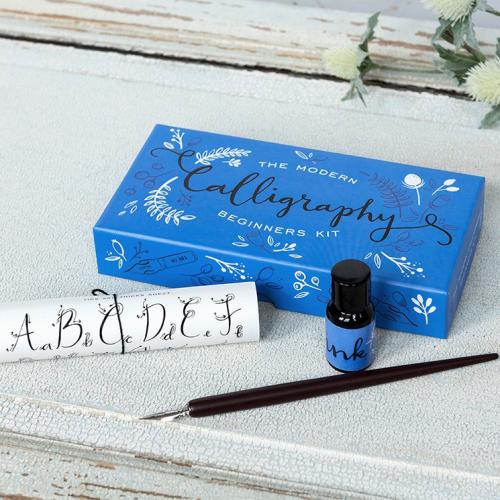 Modern calligraphy beginner's kit, £9.95
Wrapping paper
Cut out shapes from wrapping paper or simply tear off a strip to use as a decorative border to add some character to your pen pal letters.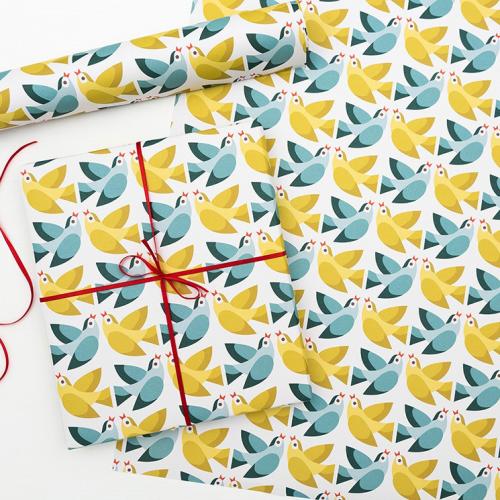 Love Birds wrapping paper (5 sheets), £6.95
There's a lot to be said for the convenience of firing off an email or text, but who wouldn't love to receive a beautiful letter? We hope this has inspired you to give penpalling a go! 
If you're not sure about committing to a pen pal, or don't have the patience to work on the aesthetic details, then start small and simply send a greetings card to a loved one. They'll be more touched than you know by the thoughtful gesture. 
 
Share: