Family games for less than £10
Christmas Day isn't complete without the family battling it out over some classic games. Here are some ideas to make sure that there's never a dull moment over the festive period. Best of all, they're all less than £10.  
Wooden mushroom tiddlywinks
Enjoyed by both kids and adults, this addictive game needs a little bit of concentration, a little bit of dexterity and a little bit of luck. The aim to get as many discs into the mushroom pot may seem like a simple premise, but you'll be surprised to find how tough the competition can be!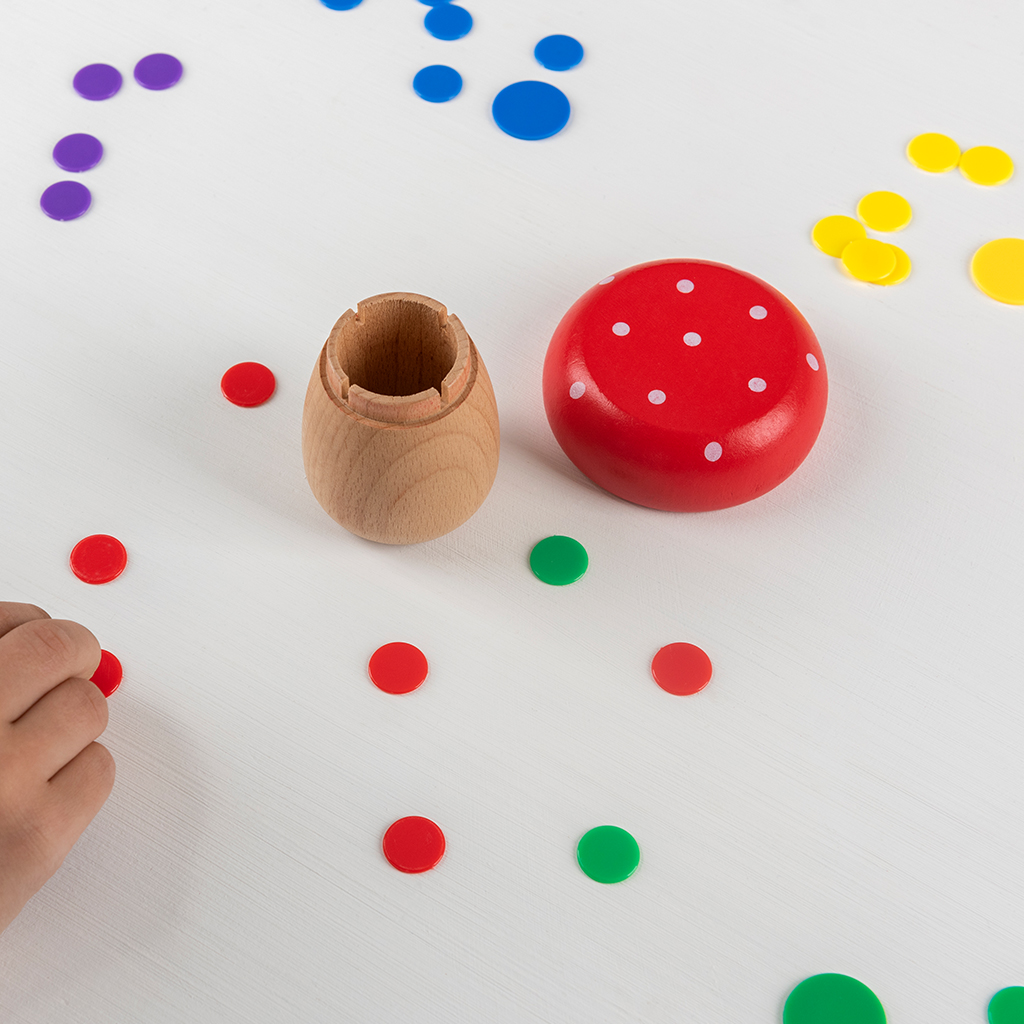 Wooden mushroom tiddlywinks, £9.95
Tabletop bowling
Bring the alley to your Christmas dinner table with a tabletop ten pin bowling set. Will you get strike after strike, or will it be nothing but gutter balls?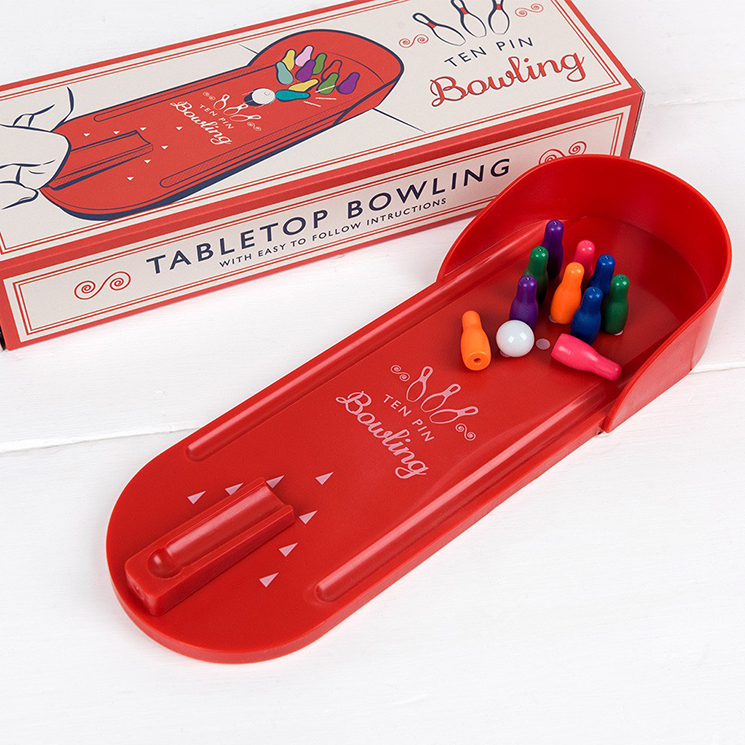 Tabletop Bowling, £6.95
Keep it steady game
Who's got the steadiest hands? A game that's reminiscent of Jenga and Buckaroo, The Keep It Steady game will test your nerve and motor skills. We recommend playing this before opening that bottle of sherry...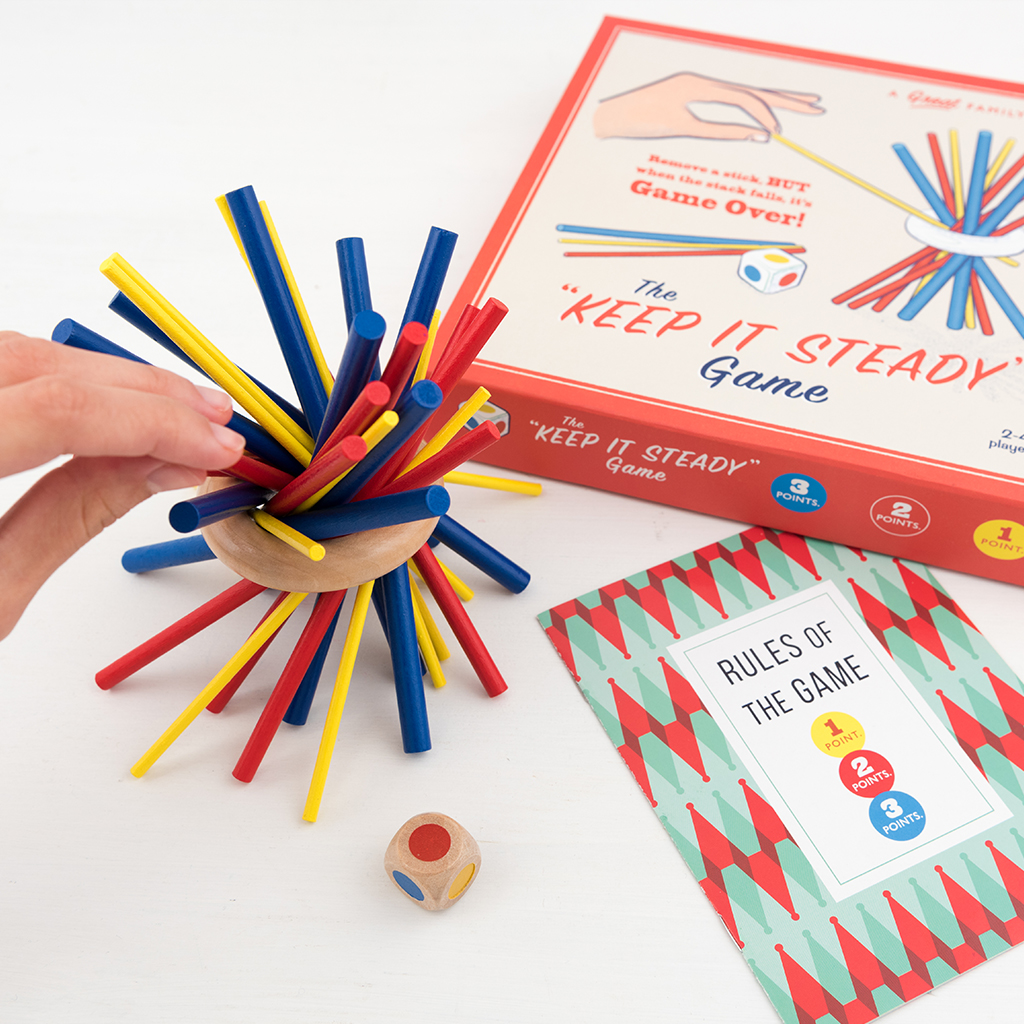 Keep it steady game, £8.95
Dominoes
Simple but surprisingly addictive, it's easy to see why this game has stood the test of time. Dominoes appeals to all generations, with young and old eager to see how long a chain of tiles they can form. This set also comes in a traditional wooden box for easy, compact storage.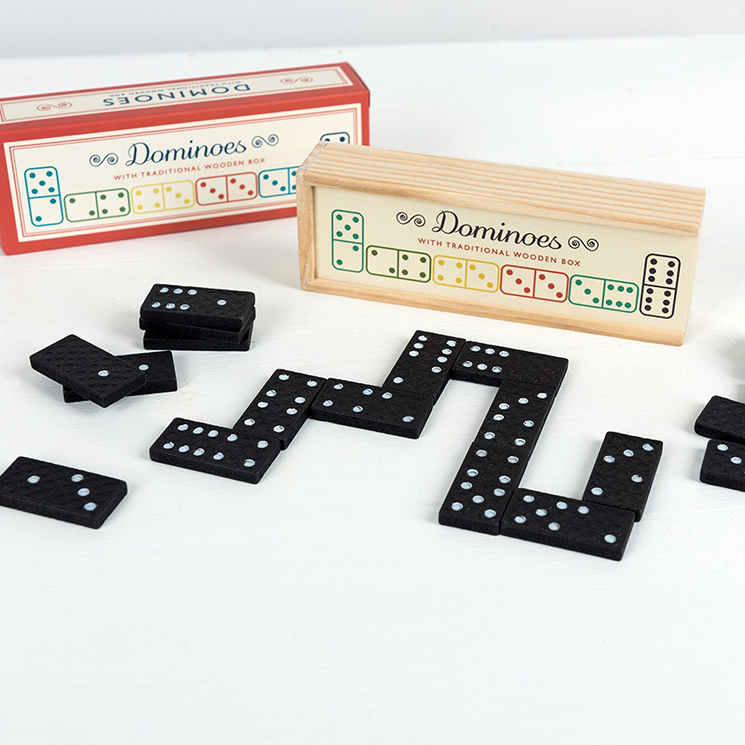 Box of dominoes, £3.95
Travel ludo
This compact board game is magnetic, so it's harder for little ones to lose the playing pieces. It also comes in a retro-style tin for easy carrying and storage. Also available in our travel games range: snakes & ladders, backgammon, and chess & draughts.
Travel Ludo game, £6.95
Playing cards
One small pack of cards has endless possibilities, from simple snap for younger players to more complex games for older family members (and perhaps even a cheeky round of poker once the kids have gone to bed). Failing that, there's always the challenge of building a house of cards, or learning a magic trick or two.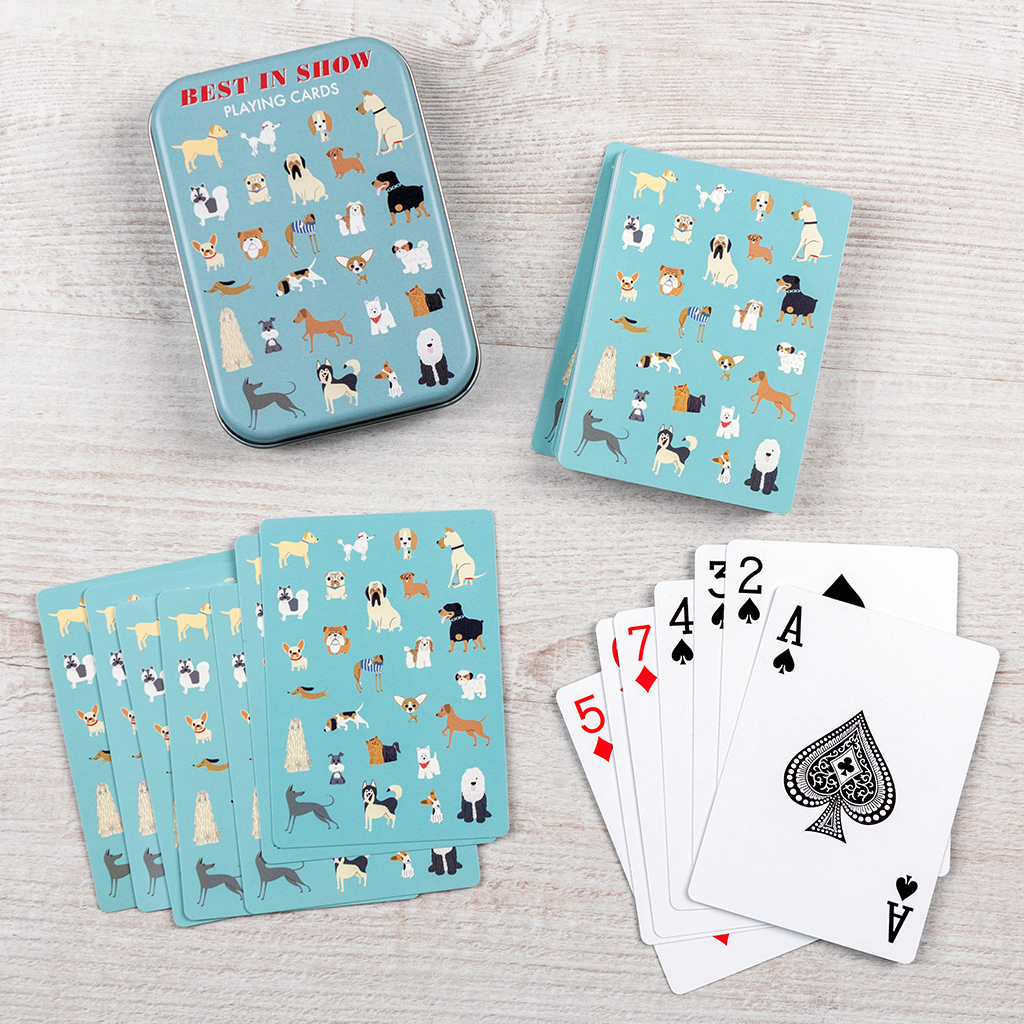 Best in Show playing cards, £3.95
Looking for more ways to keep everyone amused over Christmas? Take a look at our full range of games, classic toys, and puzzles.