The joy of jigsaw puzzles
Did you know? The world's biggest jigsaw puzzle to date consisted of 551,232 pieces, and was completed by 1,600 students in Vietnam in 2011. 
You won't find anything quite on that scale in the Rex London puzzle collection, but we're pretty proud of it nonetheless. We've got puzzles of all shapes and sizes, for all ages and tastes. Here are just some of our favourites.
Traditional puzzles
There's nothing quite so satisfying as watching a pile of pieces slowly transform into a finished image. Our traditional jigsaw puzzles are ideal for a solo or family activity to help fight the boredom of lockdown.
Periodic Table puzzle in a tube
This 300 piece puzzle is a fun way to help older kids learn all the elements and groups of the periodic table, while giving them a break from their screens.

Periodic Table puzzle in a tube, £8.95 
Coral reef puzzle
This beautiful puzzle contains 500 pieces, making it one of the larger ones in our jigsaw collection. Piece together coral, fish, shells and sharks to create a soothing image of a stunning reef.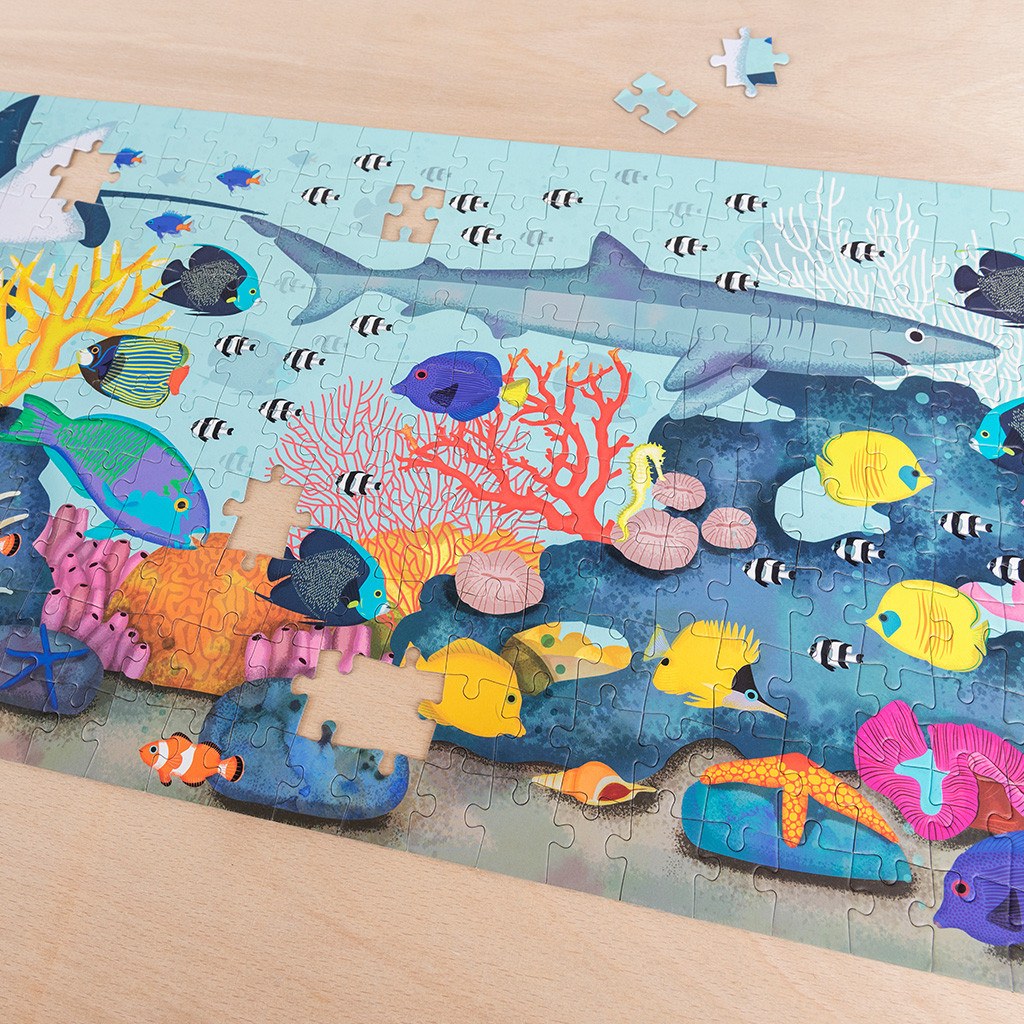 Coral Reef puzzle, £9.95 
Did you know? Completing a puzzle engages both sides of your brain - the logical, analytical left side that works to sort all the individual pieces, and the more creative right side that takes in the bigger picture. Exercising both sides of the brain actually creates connections between the two, helping to improve our memory, comprehension, and learning*. Now that's our kind of mental workout.
This kind of cognitive development is particularly important for young children, as well as improving their motor skills and hand-eye coordination. We've got a great range of puzzles packed with big pieces for little hands.
Set of six transport puzzles
This collection of colourful puzzles features lots of sweet characters in different vehicles, making it an ideal talking-point for little ones. Help them piece the images together to discover who is driving the train, or who's at the helm of the helicopter.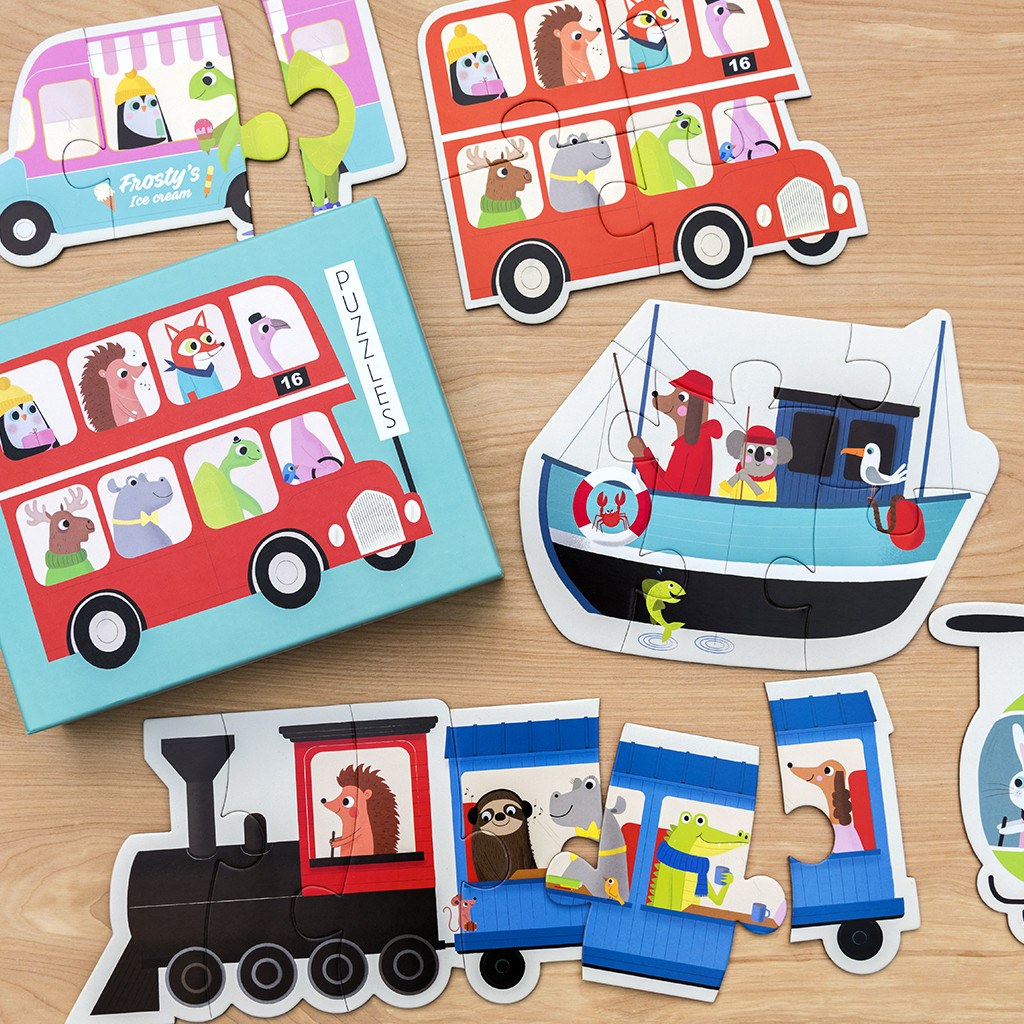 Set of six transport puzzles, £8.95
Mouse in a Little House floor puzzle
Join this adorable little mouse family for breakfast in this floor puzzle, perfect for problem solving on rainy days.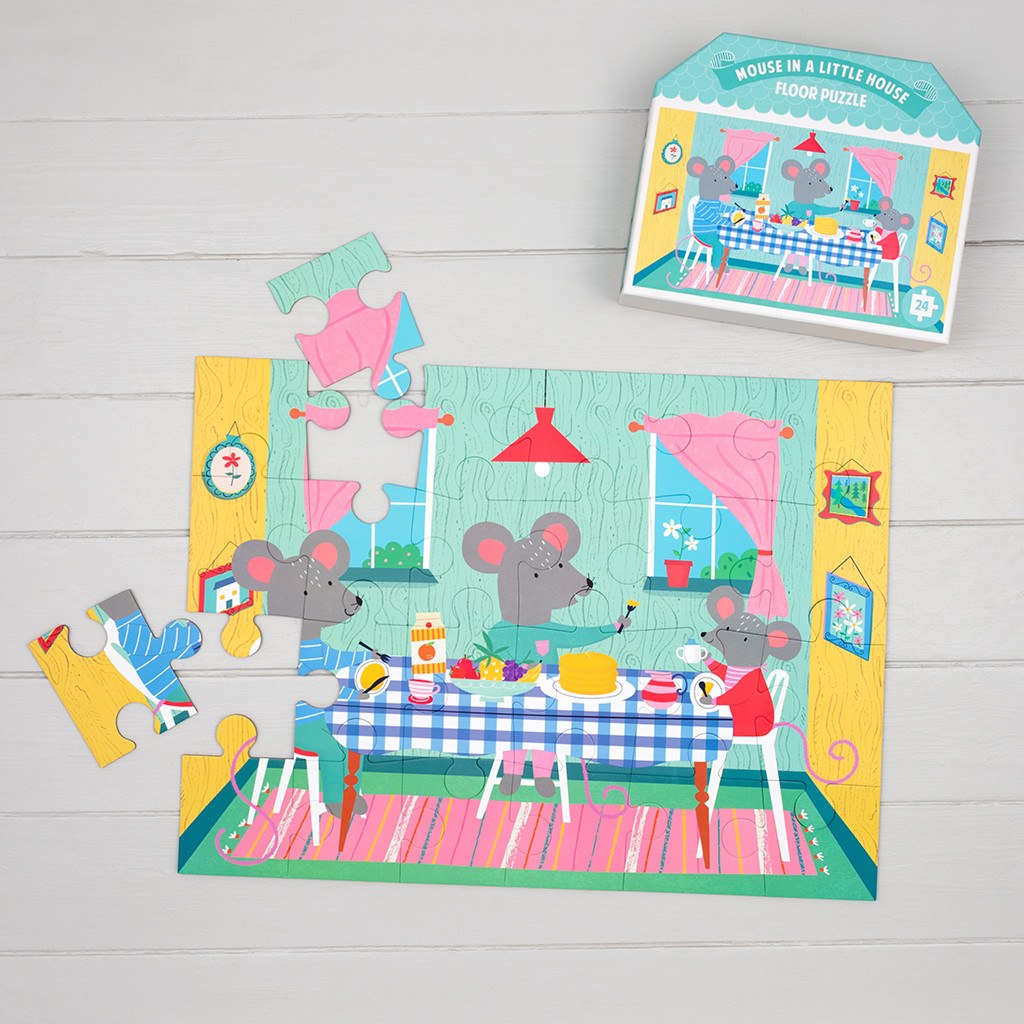 Mouse in a House floor puzzle, £9.95
Mini World Map puzzle
Mini and travel puzzles are ideal for entertainment on the go, whether it's in the park on a sunny day, or at the motorway services during a long car journey. 
Pop the planet in your pocket with this handy little puzzle in a tube. 150 little pieces interlock to form an image of our vintage world map.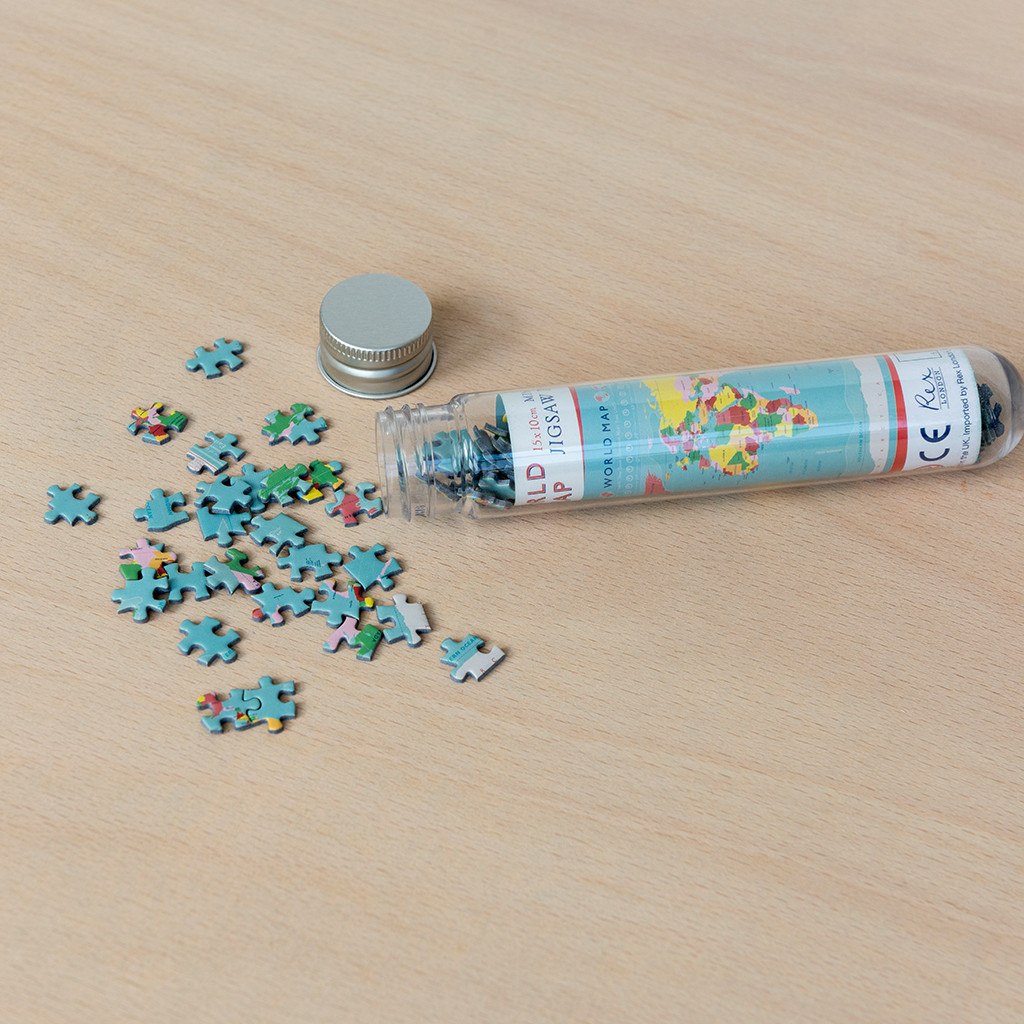 Mini World Map puzzle, £3.95
Top tip: if you love your finished puzzle, and aren't quite ready to break it apart just yet, why not give it pride of place in your home? Glue it, frame it and hang it, for a unique piece of home decor.
Unconventional puzzles
We love a traditional jigsaw puzzle, but it's fun to have something a little different to tax our brains, too.
3D puzzle block in a tin
Can you solve the cube? Flip and rotate the wooden L-shaped pieces to try and complete the puzzle. Comes in a handy tin to keep all the pieces safe (plus an even handier information booklet, should you need it).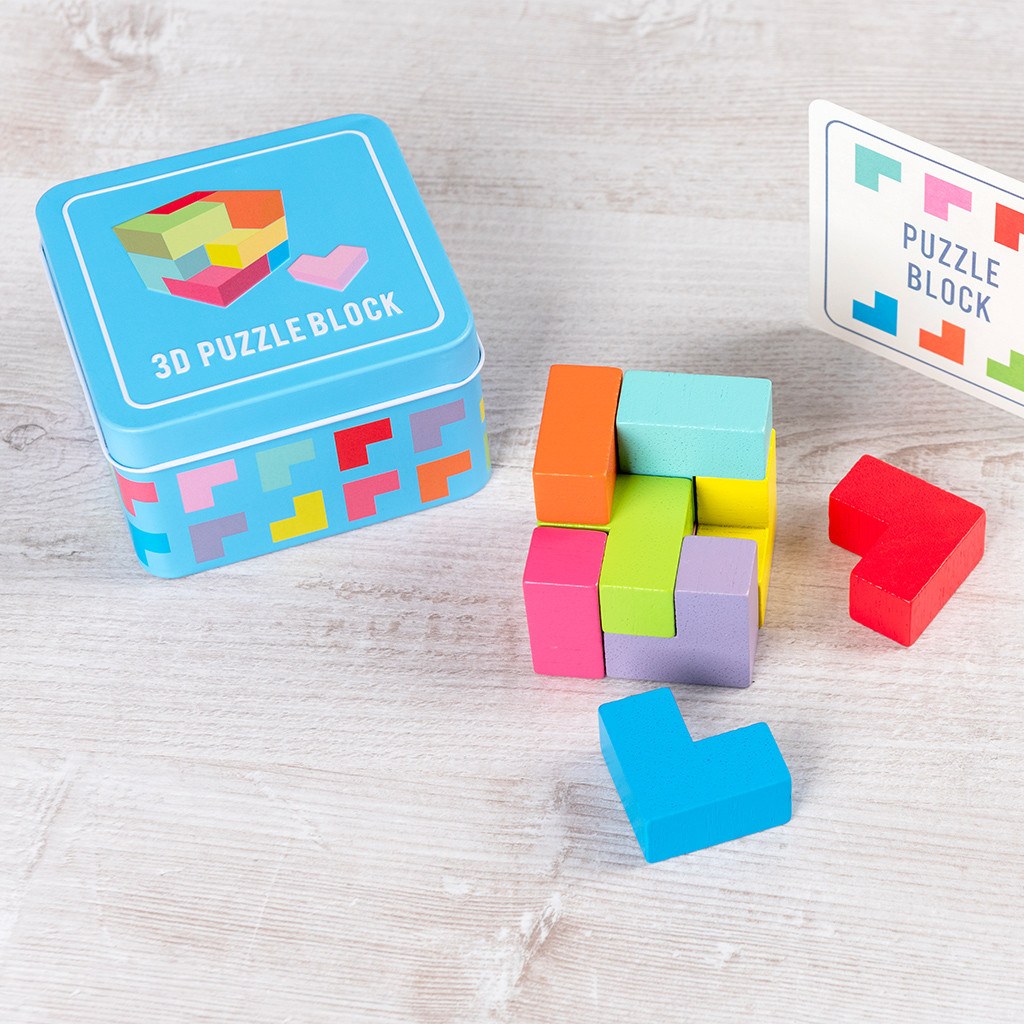 Wooden 3D puzzle block, £8.95
Stegosaurus 3D wooden puzzle
Love puzzles and dinosaurs? How about a DIY dino! Have fun constructing this wooden Stegosaurus, with no scissors or glue required. This prehistoric puzzle can then be displayed in a playroom or played with for hours.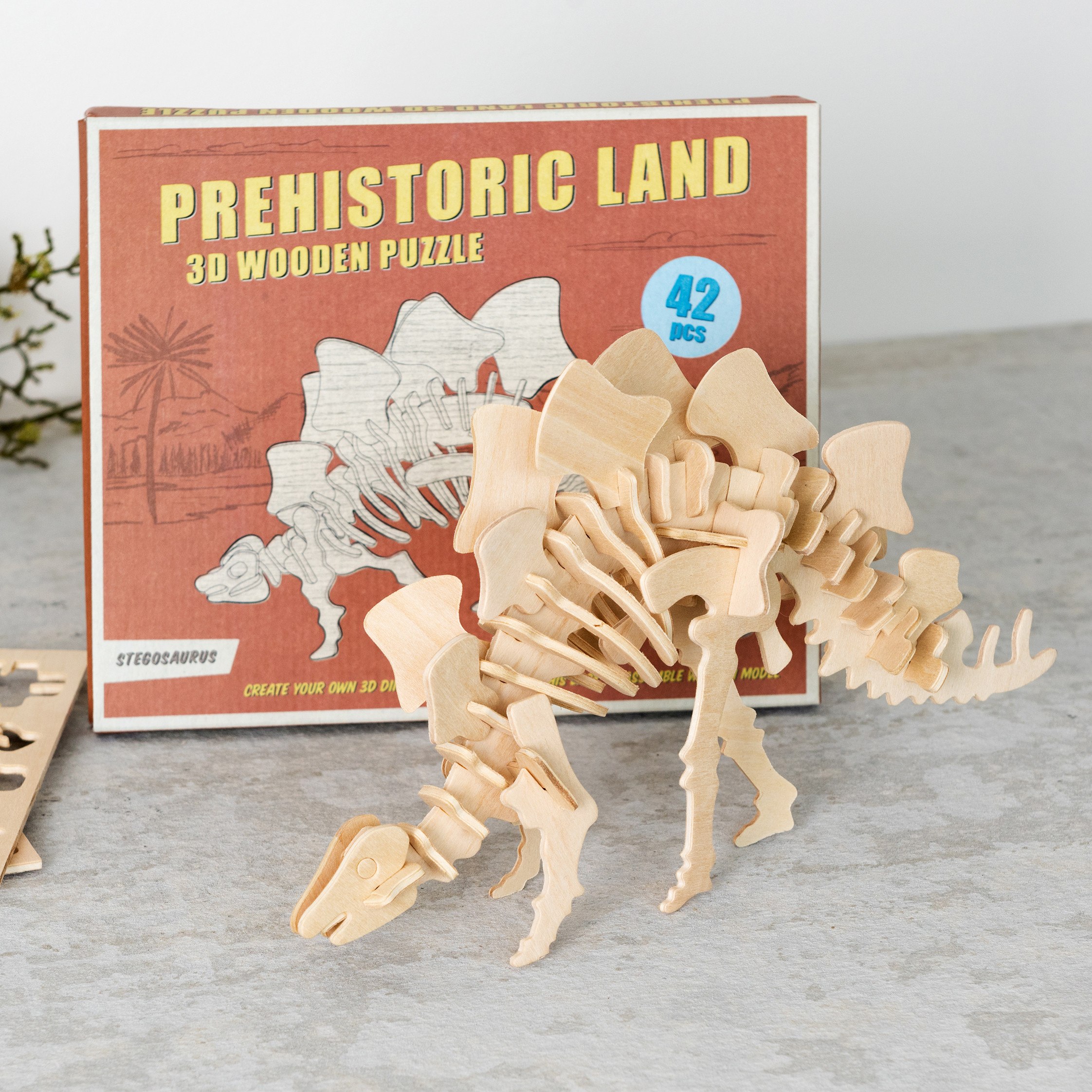 Stegosaurus 3D wooden puzzle, £4.95
Did you know? The very first jigsaw puzzle is believed to have been invented by a London mapmaker, John Spilsbury, in the 1760s. He pasted a map onto a piece of wood, and cut around the countries with a saw. He used this as a teaching tool to help children learn geography. 
Make your own space mission vehicles
This set contains everything you need to construct four iconic space vehicles. Not only does this make an ideal activity for a rainy afternoon, but there are hours of fun to be had afterwards for any aspiring astronaut.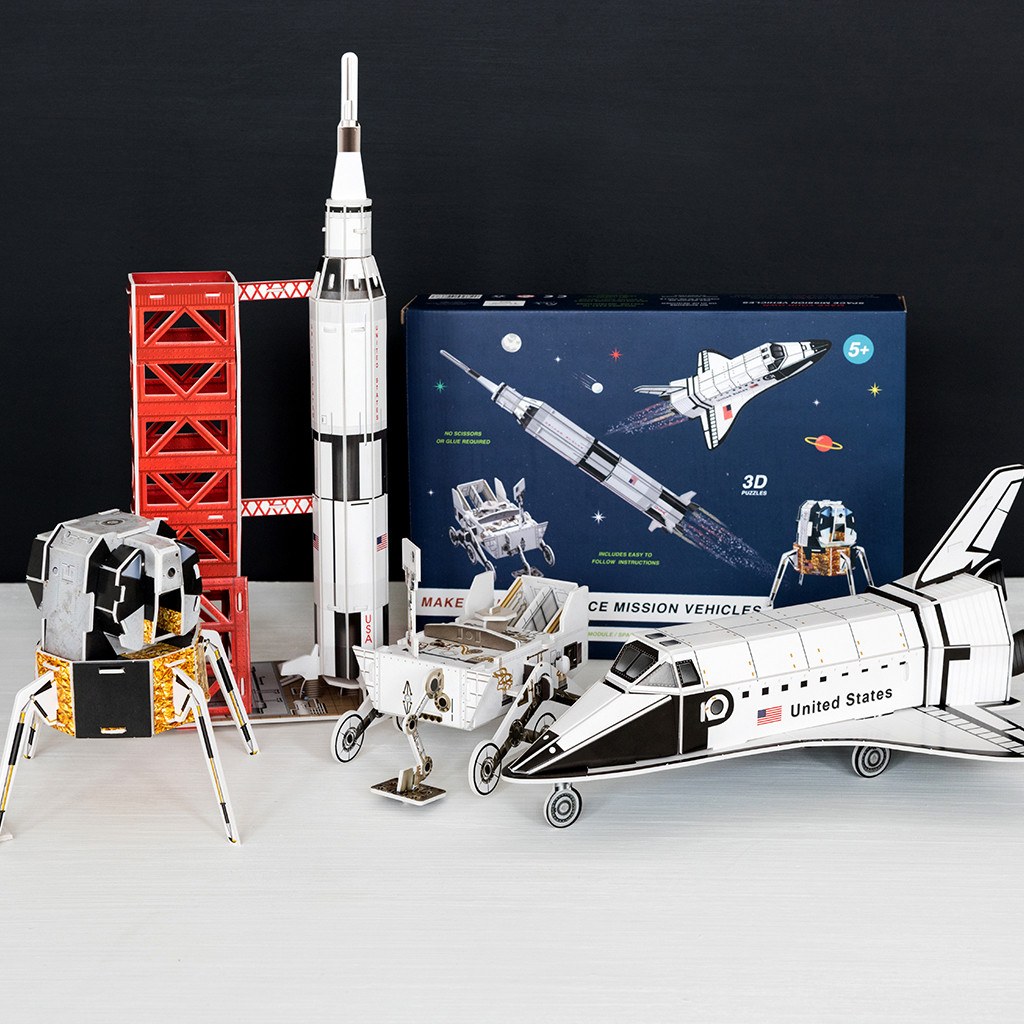 Make your own space mission vehicles, £19.95
Sydney the Sloth tilt maze
Guide the ball through the maze with this Sydney the Sloth tilt puzzle in a tube. Grown-ups beware; you will get sucked in to this test of your motor skills (and patience).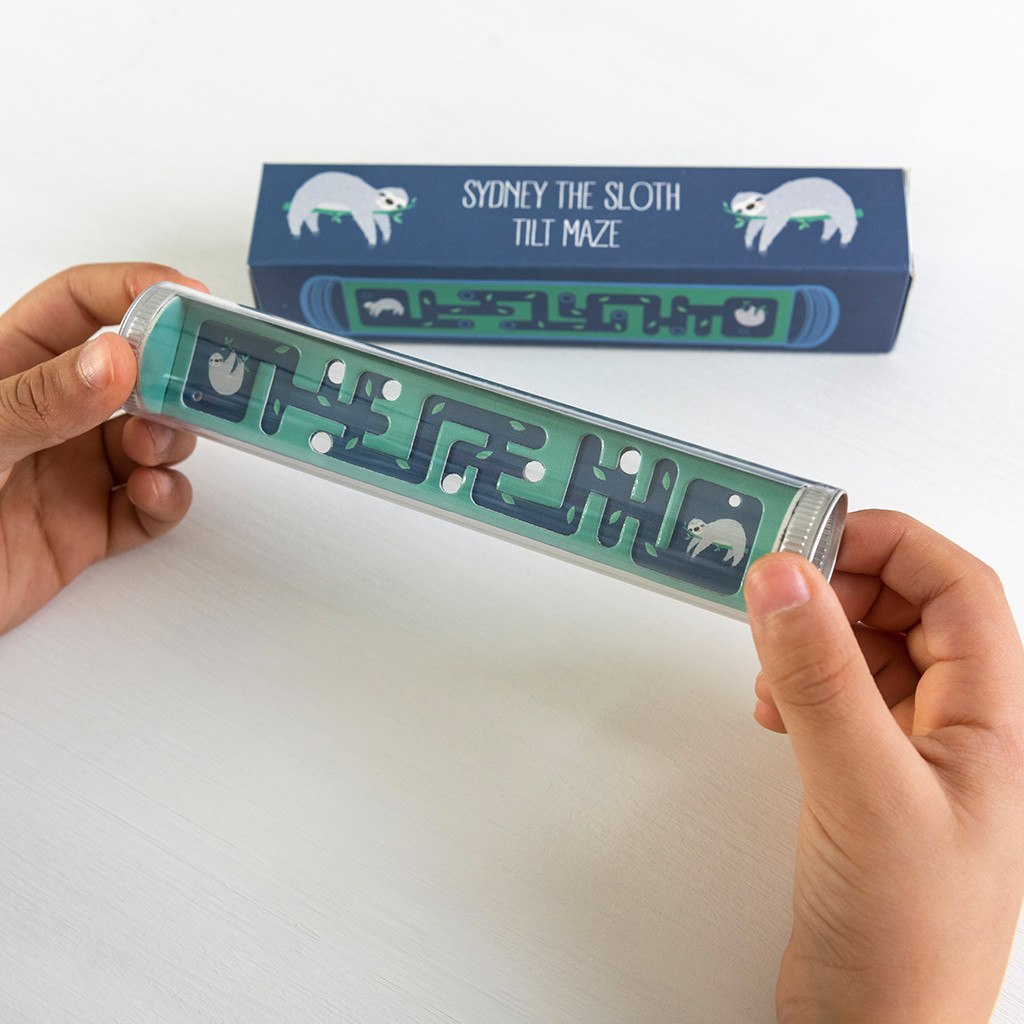 Sydney the Sloth tilt maze, £3.95 
*source: Sanesco Health