21 beautiful baby blogs we love
We love babies at Rex London and have found some really lovely baby blogs that we wanted to share with you. Here's our pick of the best.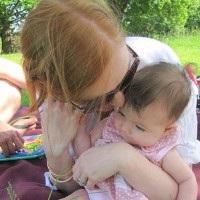 Written by mum Gill, this blog is friendly, honest and often funny. Gill started her blog when she was pregnant with Eliza, and Baby on Board has blossomed into a lovely baby blog about life as a London mummy.
Gill explains how an iPhone can help with teething trauma and asks if it's mean to dress your bubba up as a Christmas pud. Celebrity second babies, post-baby swimwear and magic boobs are also discussed!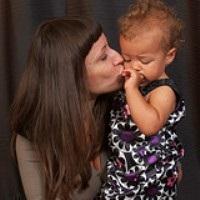 Mirka is a full-time mum to 4-year-old Isabelle and 8-month-old Olivia. Originally from the Czech Republic and now living in London, Mirka is proud of her bilingual family. 
With lots of reviews, cute video clips and posts on subjects like what to do differently second time around and buggy-running in 'wonder pants', Mirka's blog has something for everyone.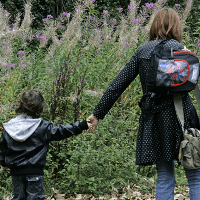 Blogger Emily, describes herself as a foodie, photographer, writer and mummy too. This lovely blog has everything from ideas for days out, to recipes and education.
Her Baby Tales section is full of baby product reviews and recommendations. Also check out her Ribena Xmas pud and the regular (hilarious) quotes from her 5-year-old.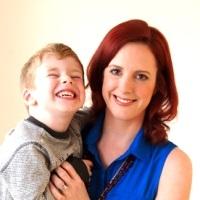 Baby Genie is 'a blog about being a mum without all the answers'. Frantic, funny and honest, Catherine's blog mirrors life as a busy working mum of one with another on the way.
Read on to find out the answers to every 'why' question ever asked, also what happens when you stop nagging for a week, den building 101 and 10 types of mum you should avoid.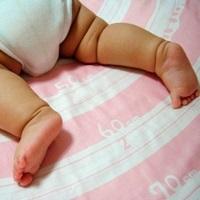 The mummy behind Baby Style File is on a mission to find the best and most beautiful baby products. If you're after something for your babe, drop her a line and she'll bring you her pick of the best.
She's already written style files on many things, including the best in trampolines and teethers, comfy mountains and mouse-shaped muslins, dancing robots and 70s revival dollies.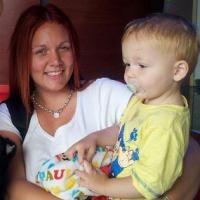 Danielle is mummy to three children - soon to be four. With passions for writing, baking, crafting and kids, you'll find a bit of everything in Blog by Baby.
Besides reviews and competitions, Danielle has posts on baking a gender reveal cake, missing her heels and the serious craving for licking soap that has marked each of her pregnancies!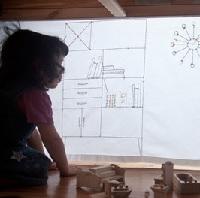 This beautiful blog is written by two mummies with three children between them. The two friends have an eye for pretty, cool and fresh children's design. And their blog is bursting with 'to die for' items you never knew you needed.
So if you're looking for a knitted T-Rex, a Mary Poppins shadow puppet, a Bill Murray colouring-in book or some personalised Star Wars nursery prints, Candepop will point you in the right direction.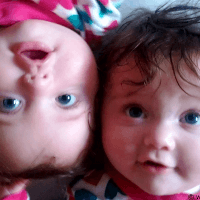 Crazy with Twins tells the 'beautiful, funny and unsightly truths' of life with two twin babies and a 5-year-old. 
From the chaos of weaning twins to the perils of taking a 5-year-old to the beauty parlour (discretion - serious lack of), and faking supermum style on the (too) early school run, this blog is a blast.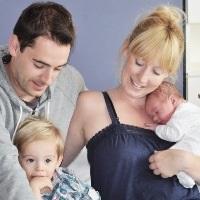 Dear Beautiful is a family scrapbook of photos, stories and memories of life with two little ones. Cute photos, lovely stories and pretty poetry fill this delightful blog.
From worries about second child syndrome to the love between cats and babies and the reality of being a mummy of two under two, Dear Beautiful is a great read.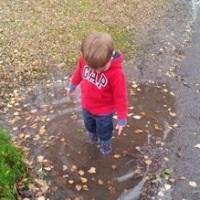 Sabina is the mummy behind Mummy Matters. Stepmum to an 11-year-old and mum to two (soon to be three) children, Sabina has her work cut out. 
She writes about her children having a better social life than her, juggling bedrooms in time for a new arrival, babylag, and what to do when school turns your little angel into a little monkey.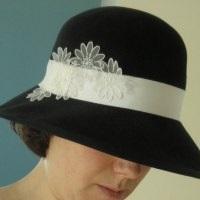 This blog is written by a onetime London lawyer and now full-time mum of four in Scotland, who somehow finds time to blog whilst doing consultancy work, making lovely hats and coming up with exciting but unfeasible business ideas. 
Her wise and witty posts discuss whether children's stories have to have happy-ever-afters, waking up from chutney dreams, gravy browning, green nappies, and liking the small stuff.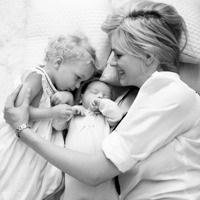 Alex is mum to 1-year-old Ophelia and baby Arthur. Lashes and Little Ones shares her love of being a mummy and her 'unhealthy addiction' to beauty, fashion and decorating.
Some yummy mummy fashion, beauty products for exhausted eyes, heavenly handcreams, and the benefits of eyelash extensions over mascara during labour are just some of Alex's posts.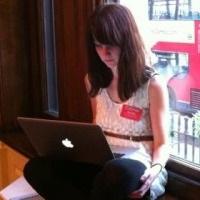 20-something Jess is mum to a former baby insomniac, now little toddler, and is pregnant with her second baby, due next year.
She writes on all sorts of things including bad habits, a toddler who'll only eat pasta, watching cows dance, relearning how to relax and dealing with mumnesia.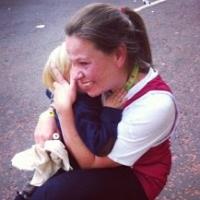 Emily is a stay-at-home mum to two children and Mummy Limited is her blog, full of crafts, baking and family. 
This friendly blog has posts on starting up an impromptu crocheting business, being broody, when baking goes bad and enjoying the little things like freshly washed sheets and the perfect cup of tea.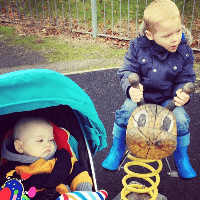 Hannah is a part-time nurse and full-time mummy to Beastie and Baby Beastie. Her blog has a bit of everything, including reviews, recommendations and updates on her brood.
Casino-themed nights in, pushchair dilemmas, the sibling blame game and how a song about shapes can soothe a baby's mood all feature.
Mumzy Not is the 'yummy mummy's bible'. Model, fashionista and mummy Jessica's blog is all you need to dress your bump and your baby.
Tweed for toddlers, the best maternity party dresses, as well as the most stylish of strollers and chic nursery style - Mumzy Not has all the answers.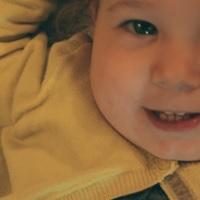 Canadian Sarah lives in England with her hubby and lovely daughter Dot. She's also got another little one on the way. Funny, charming and conversational My Little Dot is the kind of blog you can't help but follow.
From baby bad hair days to anti-sharing tantrums, introducing 'time outs' and coping with an ever increasing bump and a toddler, Sarah's take on life and mummydom is a breath of fresh air.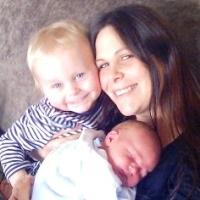 Not Yet a Yummy Mummy is written by a working mum of two who's currently on maternity leave. The blog follows her in her mission to be a happy, healthy and very yummy mummy.
There are posts on all sorts of things from baby best friends to sneaky sleepy snaps, tummy shuffling and Gary Barlow moments.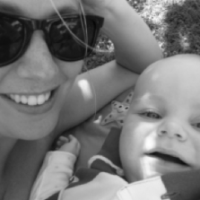 Princess and the Pram is a blog by a London mummy who's dying to share all her knowledge about the best in fashion, furnishings and fun for your babe.
From dinky designer cashmere to comfy crawling outfits, cosy toes to a mini thermos for your mini me, Princess and the Pram has it all.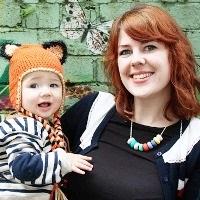 Tigerlilly Quinn is the pretty blog of illustrator and mummy Fritha. Honest parenting talk, great product reviews, 'What Mama Wore's, 'What Baby Wore's and inspirational art and craft ideas all feature. 
She writes honestly and beautifully about the trials of having a very sleepless little one and there are some great posts on baby nicknames, vintage board books and baby budgeting.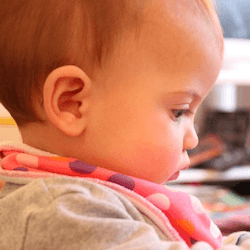 What used to be a blog about 'all things pretty' is now dedicated entirely to 'all things baby', but remains just as gorgeous.
Blogger Josie covers her day-to-day experiences, setting her personal stories on motherhood amongst some stylish images of baby amelie. It's a wonderful, honest read.
Share: