Al fresco inspo: 5 ways to dine outdoors in style
As summer starts to wind down, don't miss the opportunity to enjoy the last of the warmer days with some al fresco meals in your garden. To celebrate the season's last hurrah, here are five gorgeous ways you can jazz up your outdoor dining at home.
Set up a Pinterest-perfect picnic
Nothing beats a fancy picnic in your own backyard: you don't have to worry about lugging clunky glassware from the car park, you'll only ever have as much booze as you have in your entire house, and you can go to the loo in the comfort of your own home. 
You'll have all the time and freedom to make things look just picture-perfect, and there's no chance of forgetting something - because you're just steps away from your own kitchen. Super convenient! Plus it's a chance to bring out all your matching children's cutlery, instead of the usual paper plates at the park.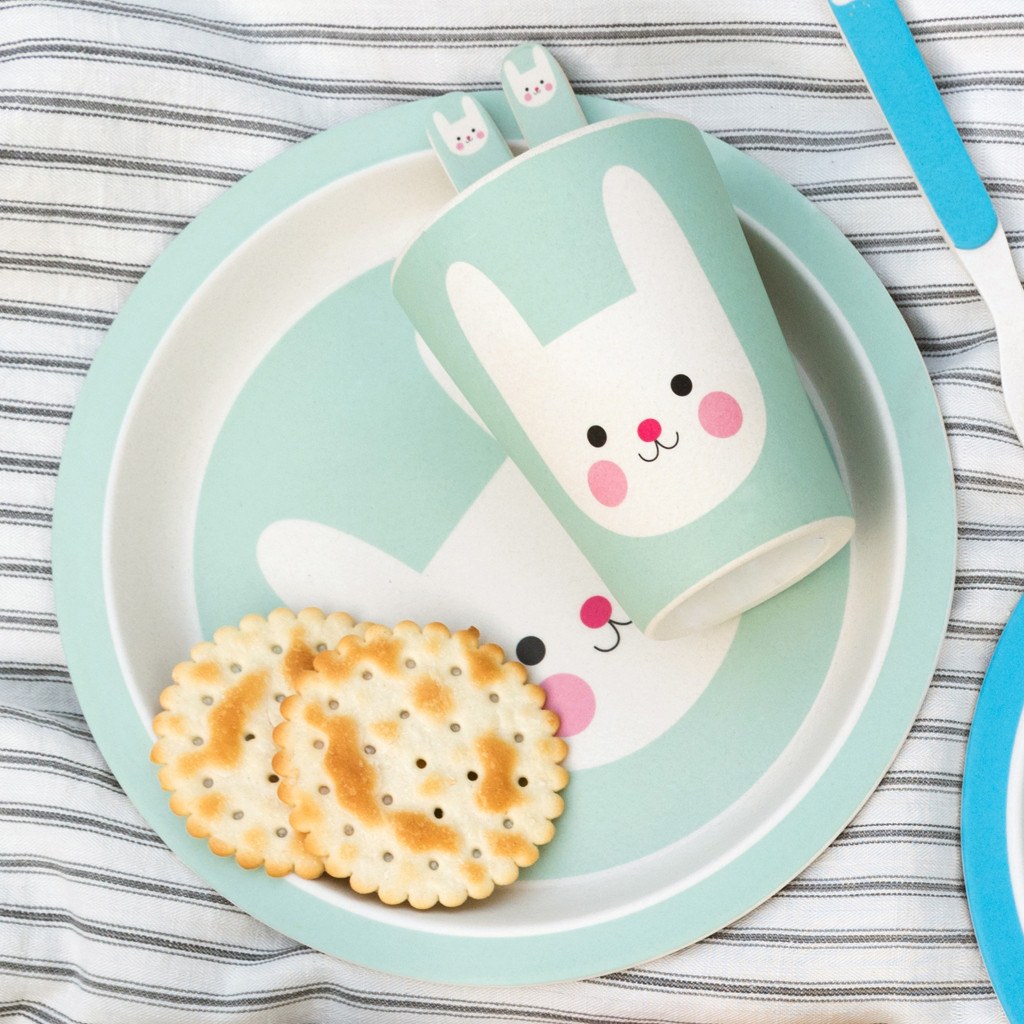 Products shown: Bonnie the Bunny bamboo tableware, £15.95
Design sunny summer tablescapes
Before we get cosy with the warm reds and olive greens of autumn, this is the perfect time to go big on sunny yellows and bright pinks for your table settings.
We love how lemony sweet this outdoor setting looks - and how perfectly the mound of lemons match with the tablecloth!
The pink accents dotted about in this homey garden setting along with white rustic lanterns make for such a dreamy scene, perfect for a quiet date night. 
A bright pink table runner in a bold print perfectly complements this set of just-as-loud tableware. Tied perfectly together with multicoloured candles - now that's a statement.
Light it up
Speaking of candles, no al fresco dining experience is complete without fairy lights or classic tea lights to add that extra bit of twinkly magic for sundown dinners. 
Product shown: Aquamarine dipped candle holder, £5.95
Whatever type of candle you have on hand - whether they're votive candles or long tapered dinner ones - you can easily dress them up with a stylish candle holder to match any table theme. 
Use pretty tableware as table decor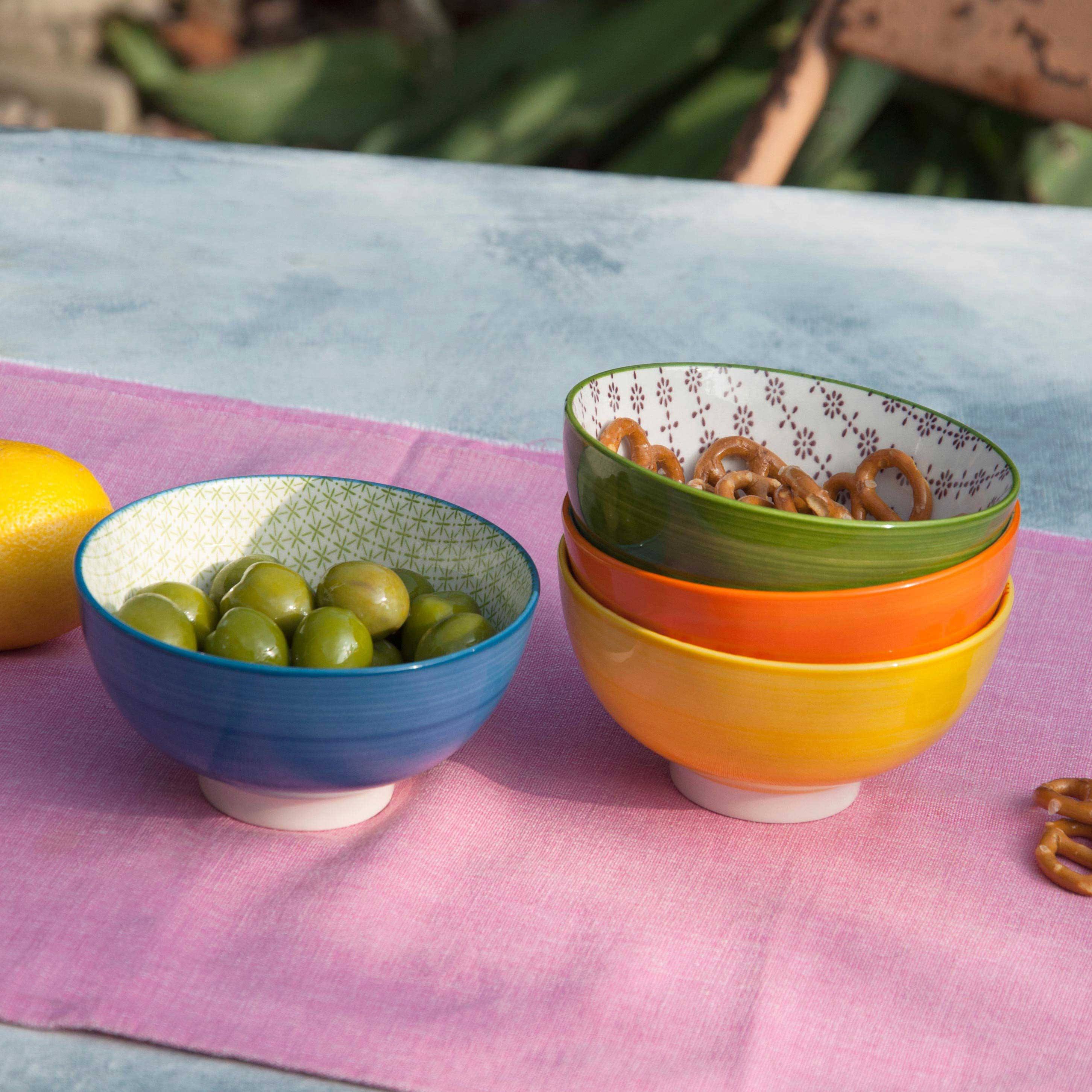 Products shown: 
Blue ceramic flamenco bowl, £4.95
Green ceramic flamenco bowl, £4.95
Orange ceramic flamenco bowl, £4.95
Yellow ceramic flamenco bowl, £4.95
If you're not the type to fuss about table settings at dinner parties, no worries! Gorgeous plates and bowls are enough to pretty up a table with little effort.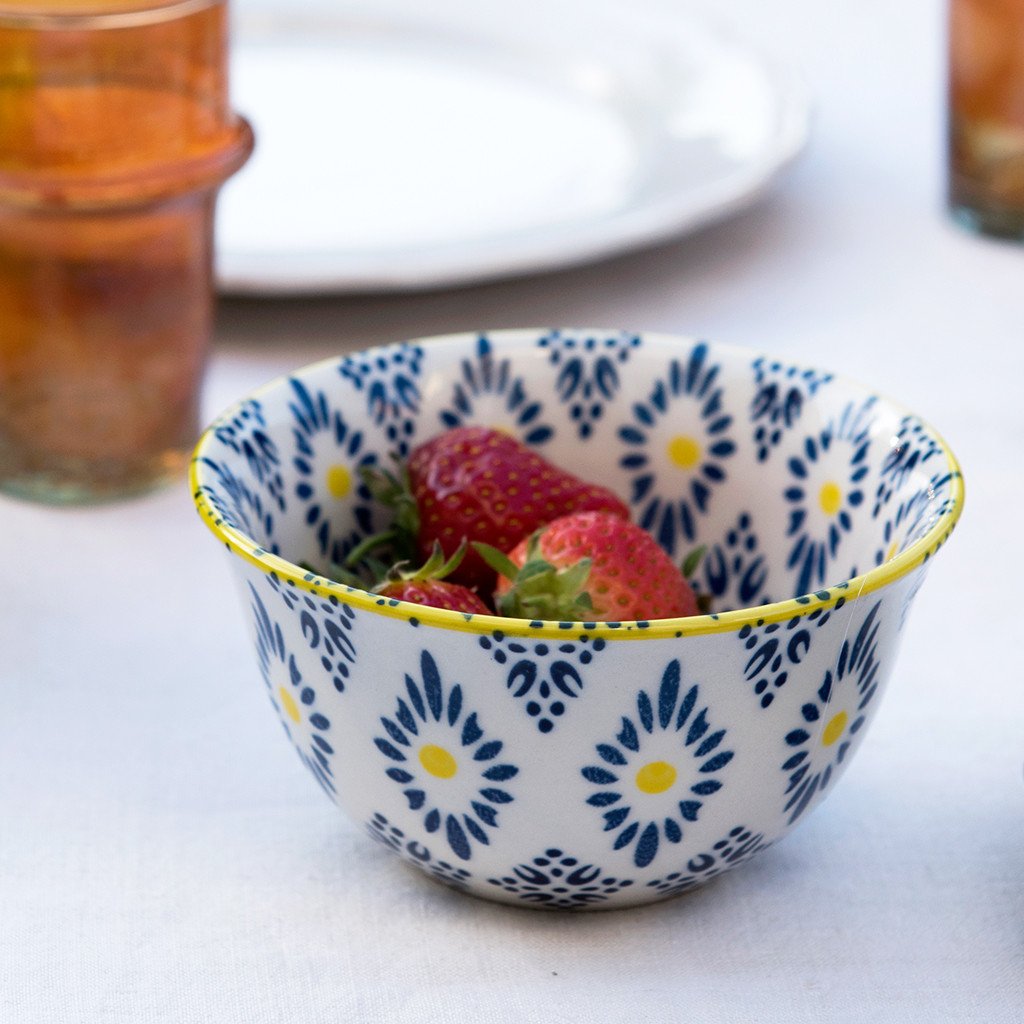 Product shown: Batik print stoneware bowl, £6.95
This contrast between the strawberry-red from the fruit and the yellow-blue motifs on this stone bowl is just so pretty!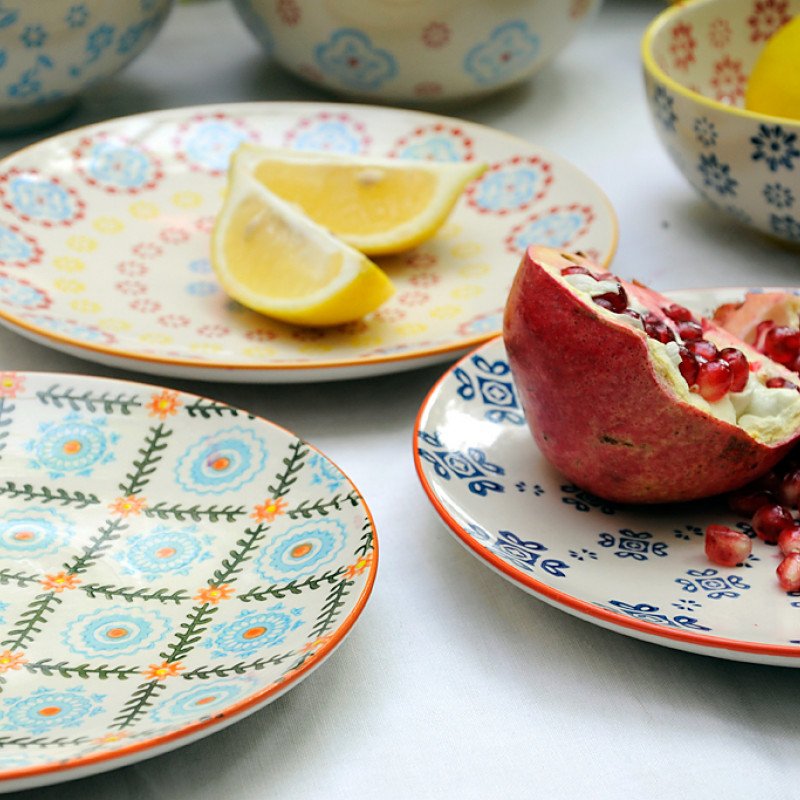 Mismatched tableware is also a great way to draw interest to the table - and frankly just a fun way to experiment with unexpected colour combinations. 
Get creative with flowers and fruits
If there's a season to indulge on all things floral and fruity, it's summer. And since we're coming to the end of it, it's a great time to make use of what's left of these seasonal treasures!
Absolutely love how a few flowers are prettily laid out in this fruit and cheese spread. It's a marvelous idea to use with any summer salads or appetisers, as long as they're edible of course!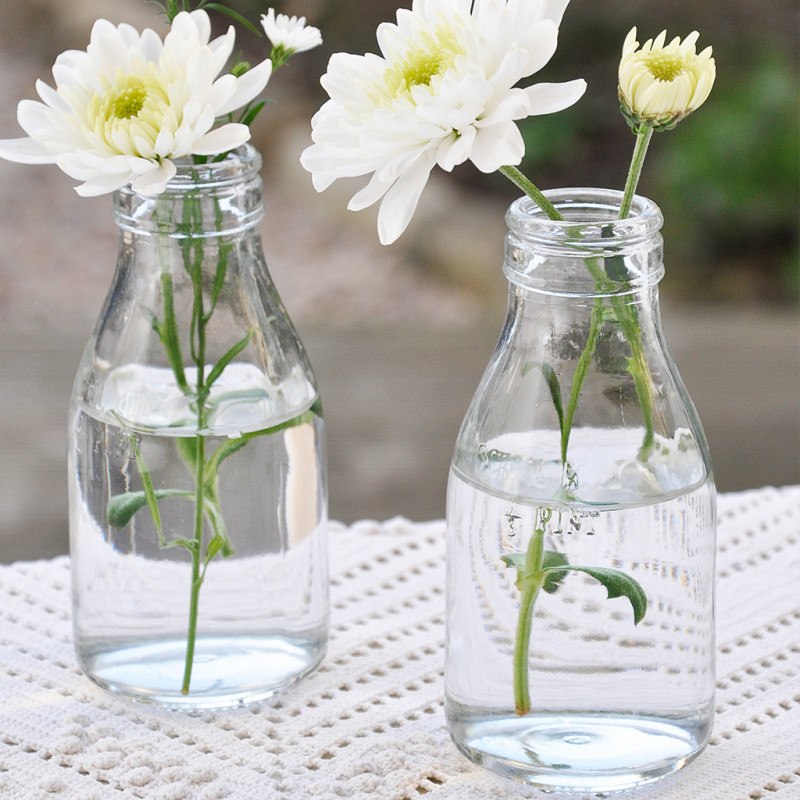 Product shown: Traditional school milk bottle, £2.95
If you're going for relaxed and rustic, pick out your favourite blooms in the garden and pop them in these traditional school milk bottles. 
No flowers? No problem. Simply cut up your favourite fruits and present them as adorable arrangements, and you've instantly got a lovely centrepiece. 
Have you been doing a lot of al fresco dining this summer? Share your outdoor dining style with us @RexLondonUK!