A fun lollies DIY for kids (plus a delicious ice lolly recipe!)
By Georgia Coote
Hooray for the summer holidays! Fruity refreshing ice lollies seem to be on permanent request in our house at the moment due to these dreamy hot days we're having. So with all things sweet in mind, I've come up with a colourful felt ice lolly activity to keep those little hands busy for a few moments. Plus, I've added a fruity yoghurt lolly recipe below. Something sweet and healthy to enjoy after this craft!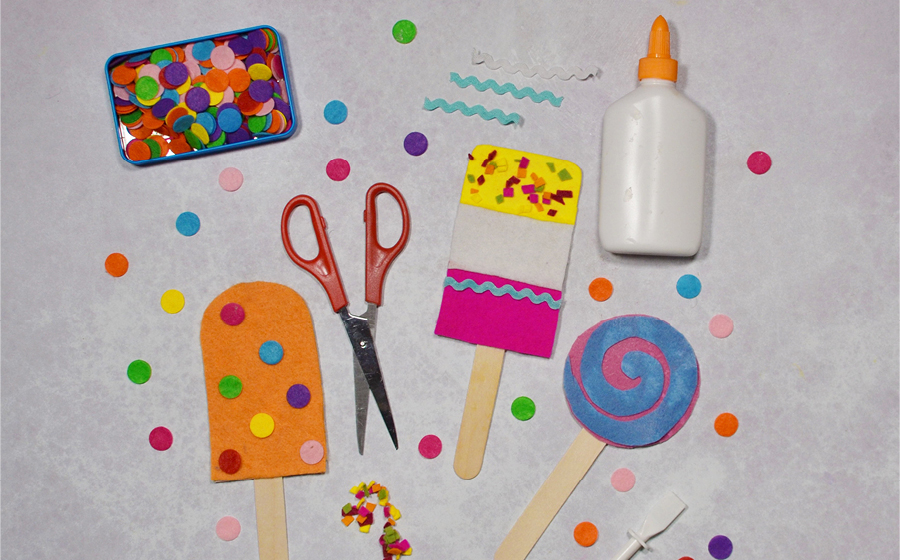 These lollies can be made with any age, preschoolers will need a little help with cutting but aside from that everyone can get stuck in. Older children might like to sew instead of gluing some of the components and experiment with making their own lolly shapes.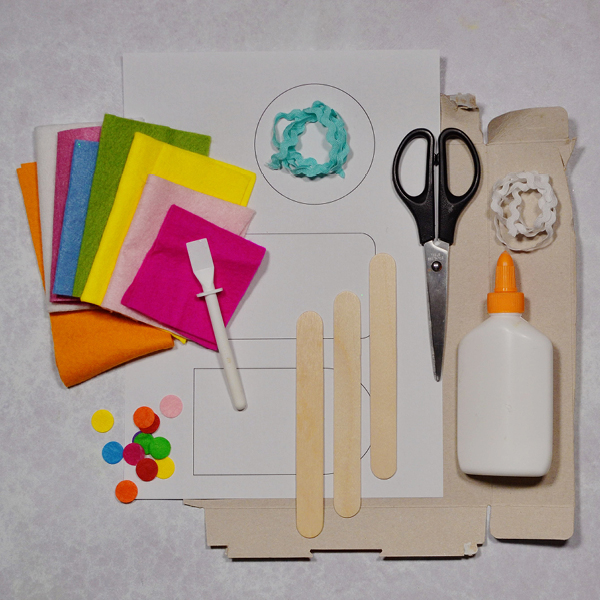 You will need:
Felt oddments 
Scissors
PVA Glue 
Felt circles 
Ric Rac 
Card - an old cereal packet is perfect for this
Anything else you have on hand  - buttons, sequins, beads or other trimmings 
Lolly shape printout which you can download here or make your own.
Step 1
Place the printout onto some card and then cut out the lolly shapes.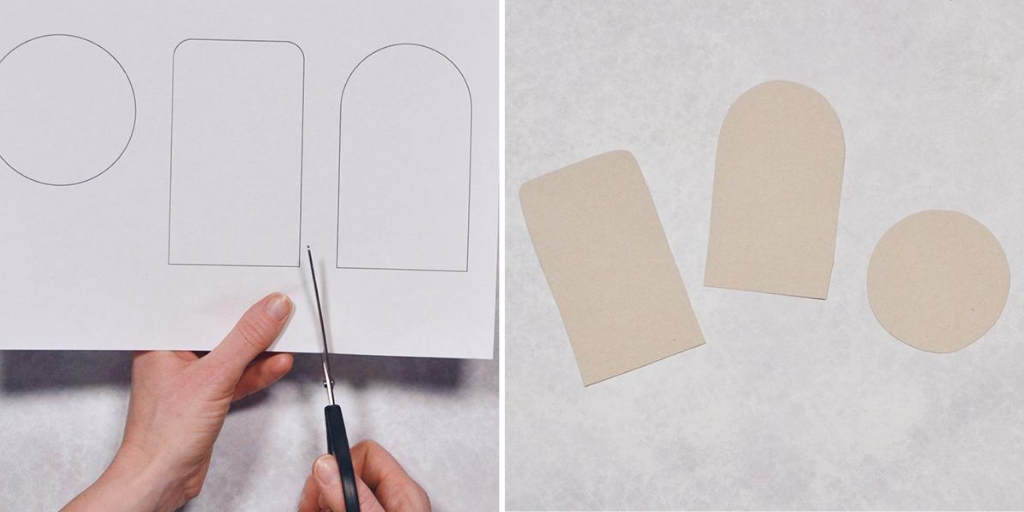 Step 2 
Cut out some rectangles or stripes of felt and spread glue over the lolly shape. Stick the felt onto the lolly base. 


Step 3 
Turn over the lolly shape and trim off any excess felt.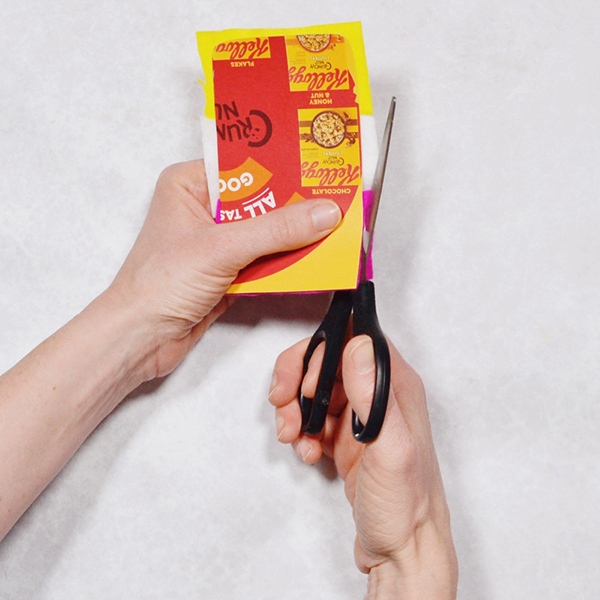 Step 4
To make sprinkles, layer up a few pieces of felt and then cut little snips in it up the length. Cut across these strips to make the sprinkles. This is perfect for using up any small felt offcuts you may have.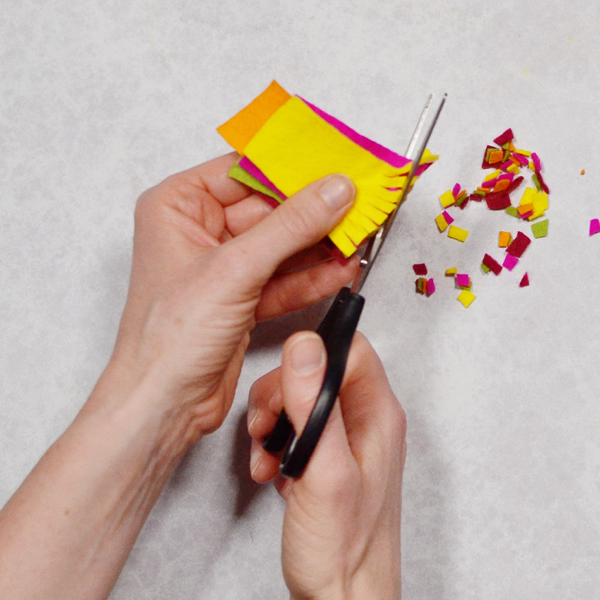 Step 5 
Spread some glue over the top half of the lolly and then stick on the sprinkles, younger children could dip the glue-covered end of the lolly in them if you don't mind the mess!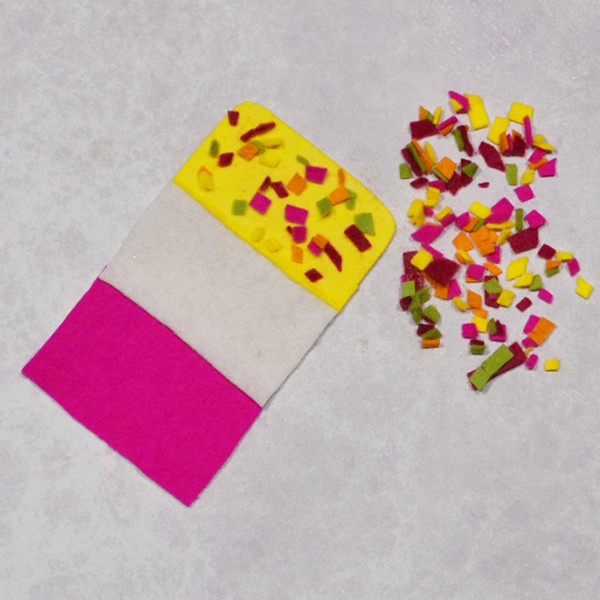 Step 6 
Attach the lolly stick - you could use PVA glue if you don't mind waiting for it to dry - however if your little makers are a little more excitable you could use tape to secure the back.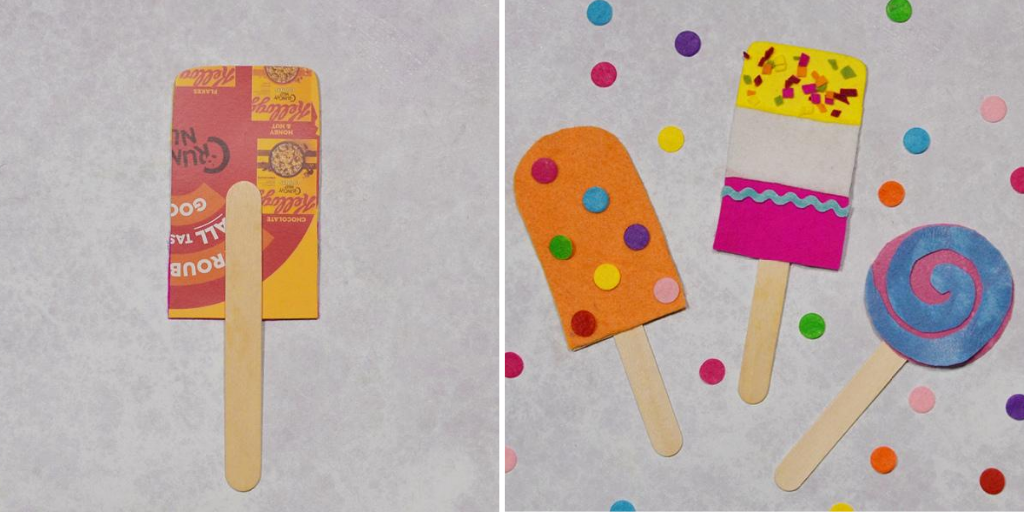 And enjoy! With these, we've been playing shop, ice cream parlours and teddy bears' picnics.
Fruity yoghurt lollies recipe
These yummy lollies are just the thing to cool down with, so simple and yet so satisfying. These can be made in minutes and devoured instantly!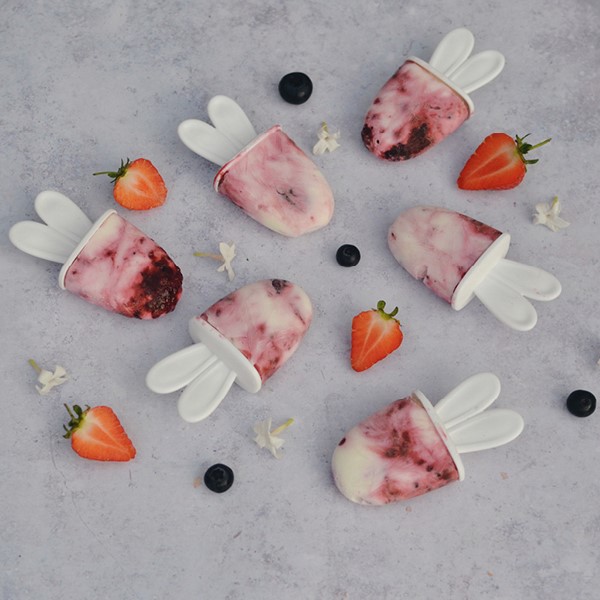 Product shown: Bonnie the Bunny ice lolly moulds, £4.95
I'm not even sure this can really be called a recipe as it's simply fruit and yoghurt mixed together. The cute bunny ears always make me smile and I love how layering the fruit and yoghurt gives a luxurious marbled look.
Ingredients:
6 tablespoon of greek yoghurt
A handful of frozen fruit - I used around 60g of a summer berries mix
1 teaspoon honey
Method:
You could adapt this recipe to whichever fruit or yoghurt you prefer, I love the mix of summer berries with the thick greek yoghurt, but mango, kiwi or banana would all work beautifully in this recipe.
First thaw the fruit, mash with a fork and then swirl in the golden honey.

Fill the lolly holes with a spoonful of greek yoghurt, then the fruit mix and repeat until you nearly fill the space - be careful not to overfill as it makes getting the lollies out trickier.

Freeze overnight and then rinse the holder with a little warm water to slip them out easily. Enjoy!

We hope you enjoy making these felt lollies and this yummy recipe with the little ones, and don't forget to share your creations with us @RexLondonUK!