5 easy ways to cheer up your kitchen
Thursday 09 January 2020 | Marie Alcober
It's always said that the kitchen is the heart of the home. Not only is it where all the cooking, baking and mess-making happens, it has also become more of a hub where the family likes to gather – so it's important to keep the space as welcoming as possible. If your kitchen is looking a bit drab this winter, here are five easy ways you can brighten it up without breaking the bank.
Play with pattern
Whether it's on a feature wall, on the floor or with your backsplash tiles, picking a stylish pattern to adorn one part of your kitchen is a great way to add visual flair to the room. The key is not to overwhelm the space with too much, as picking a pattern that looks too-busy can also make a space look smaller than it actually is!
It's best to stick to one signature pattern that shows off your personal style. If you've got a big enough space, you can incorporate two subtle patterns with linking colours for a cohesive look. If you're not ready for a big commitment, introduce pattern with small kitchen items like these Vintage Apple kitchen cloths.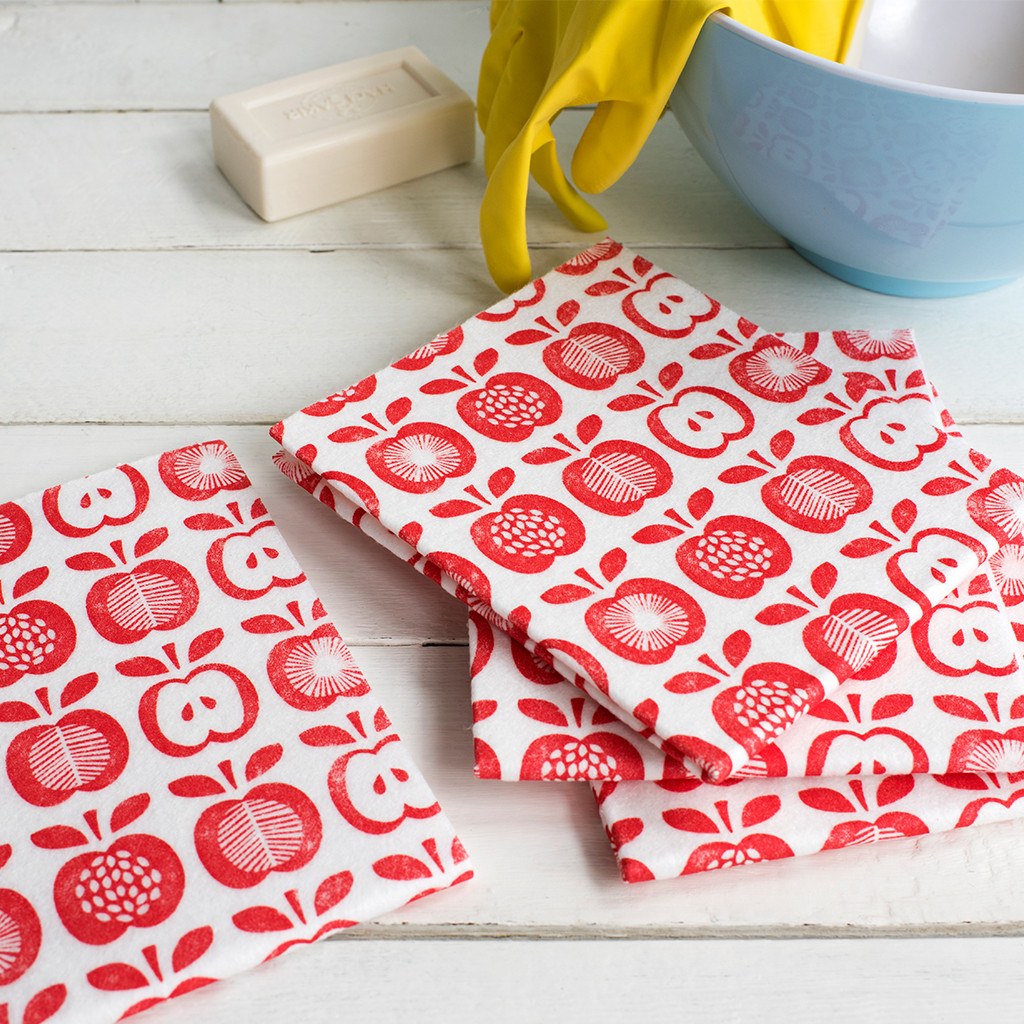 Product shown: Vintage Apple kitchen cloths (set of 4), £2.95
Cheer it up with colour 
Colour (or the lack of) is a powerful design tool. There's no better way to add personality to a kitchen than adding a splash of colour on your cupboard doors or kitchen island. Of course you'll have to take into consideration your flooring and the overall colour scheme of the room before going to town on any statement paint.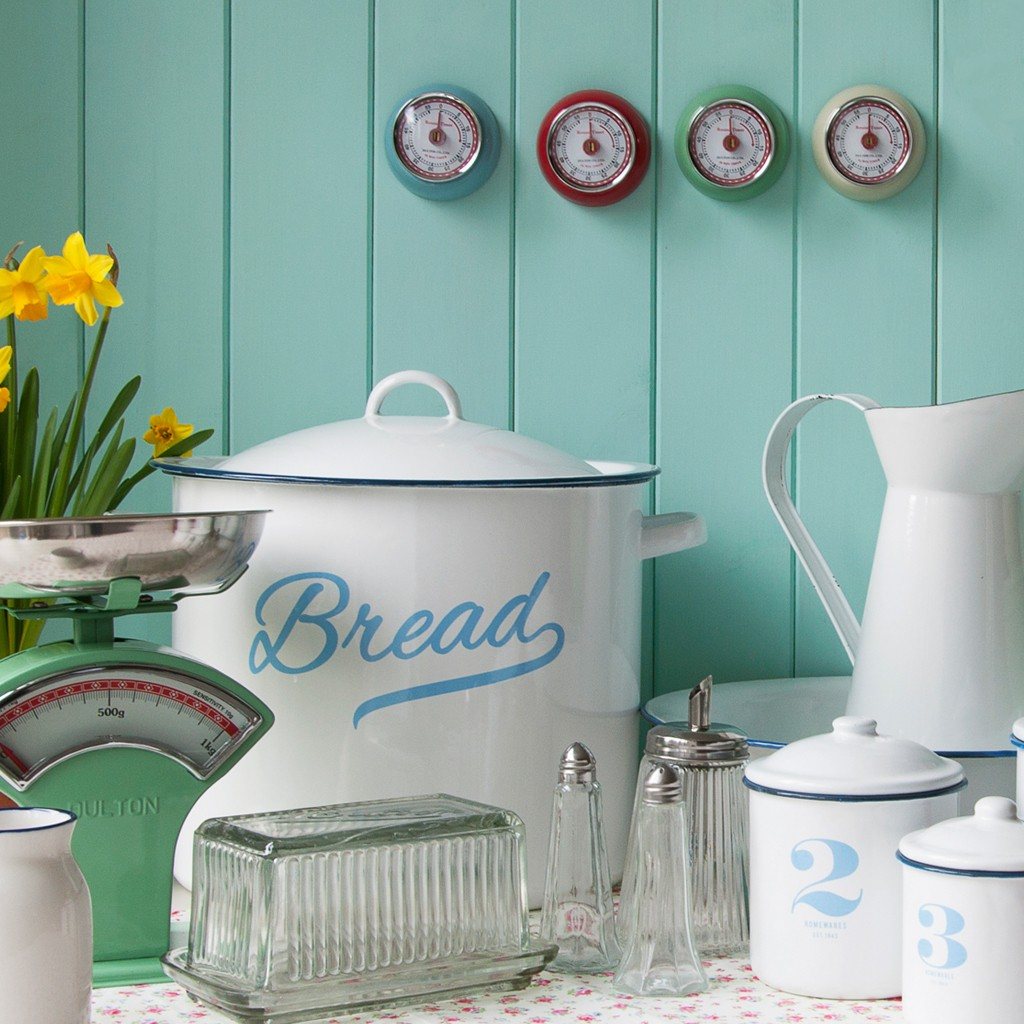 Product shown: Vintage magnetic kitchen timer in red, £14.95 
If bold colour isn't your thing, don't worry. Painting your dark wood cabinets white is a simple but effective way to brighten up the kitchen and allow more light to be reflected in the room. Alternatively, putting up wall art or a bright wall clock is a way to add colour without having to bring out any paint rollers.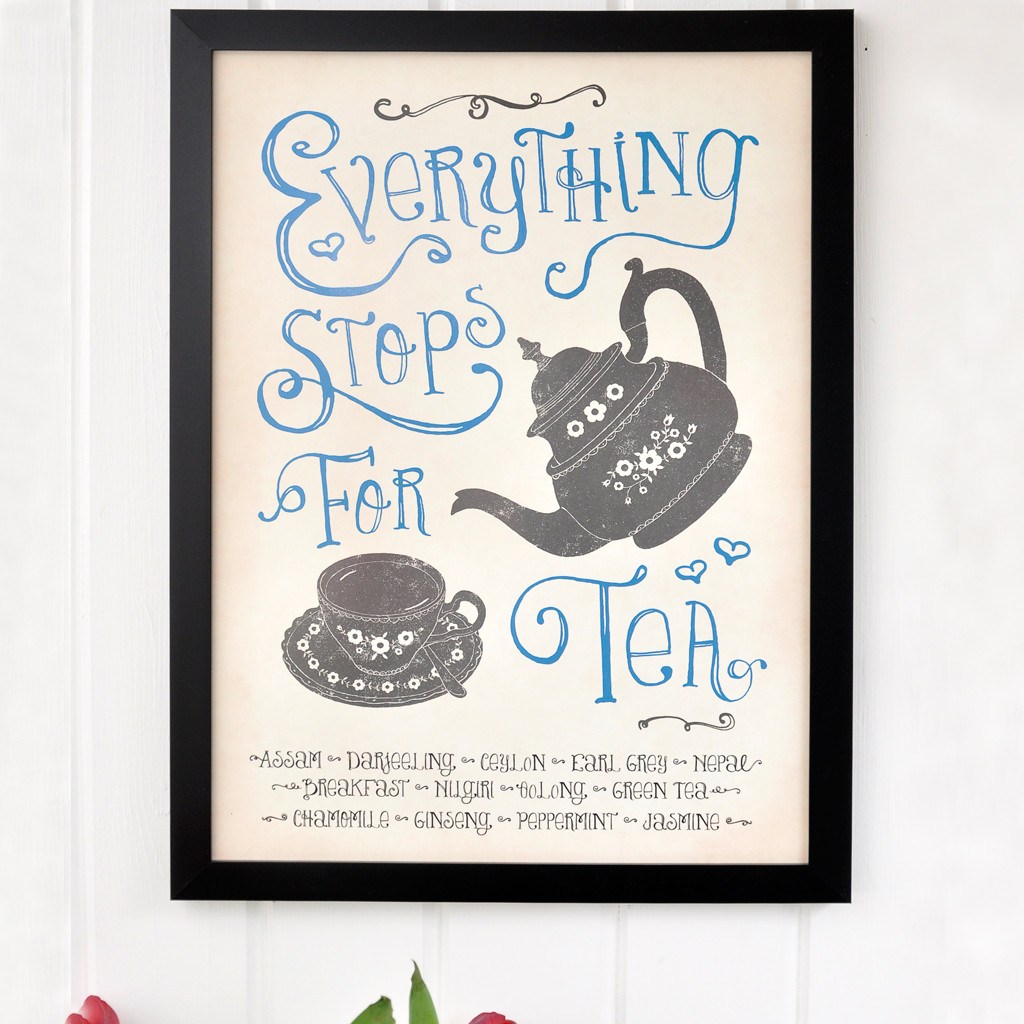 Product shown: Stop for Tea framed wall art, £14.95
Party it up with plants
Having plants in the kitchen are a cheerful reminder that spring will in fact one day return! The heat from baking and cooking is not ideal for all indoor plants, but there are hardy ones – like herbs and flowering plants – that have adapted well to this environment. 
If you're tight on counter space, consider a hanging plant – whether it's a succulent or those trendy air plants – by a sunny window. Make sure you're moving your plants around the room depending on the amount of sun they need. This is also a great way to keep your kitchen looking fresh and newly-decorated with minimal effort.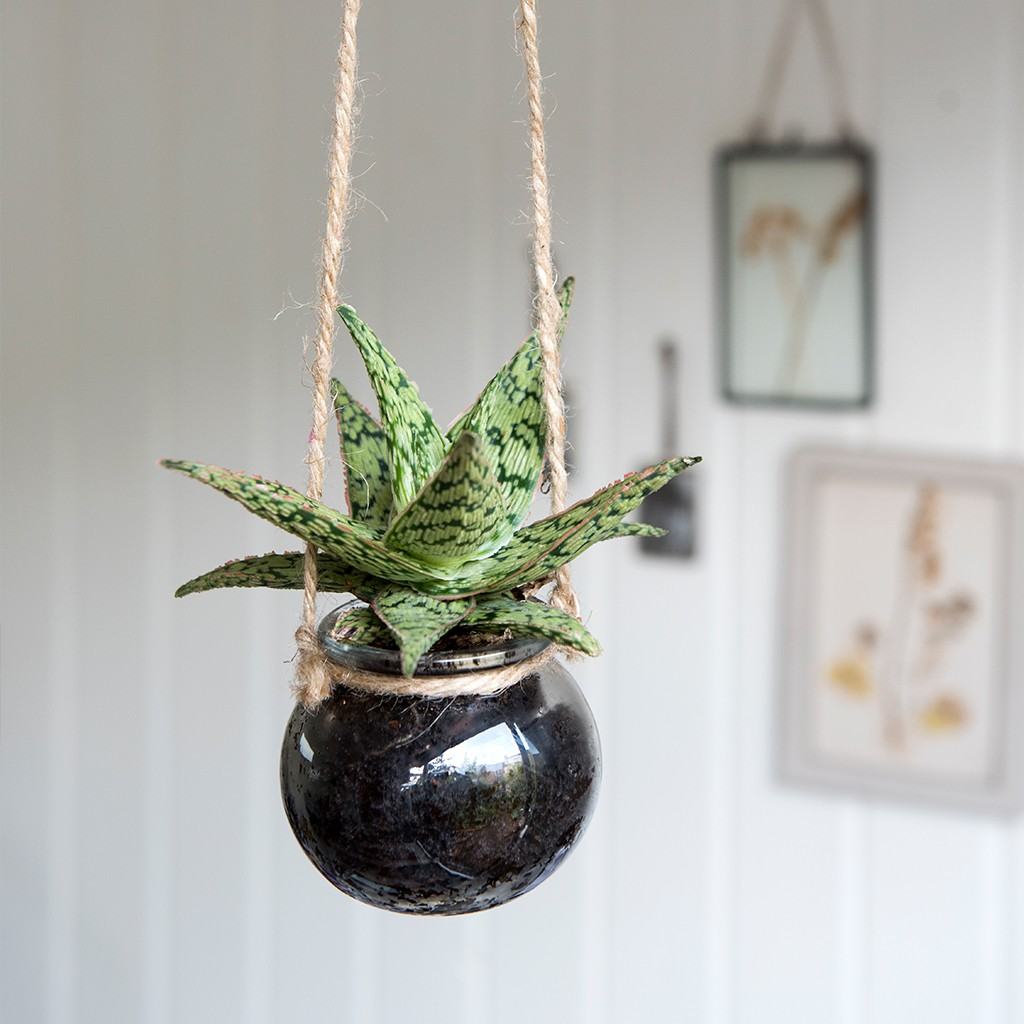 Product shown: Hanging glass posy vase, was £2.95, now £1
All in the details
Think carefully about your kitchen accessories and how they can add character to the space. Display cute knick knacks like this quirky blue coffee pot kitchen timer on an open shelf, or maybe nab a new set of colourful plates and bowls.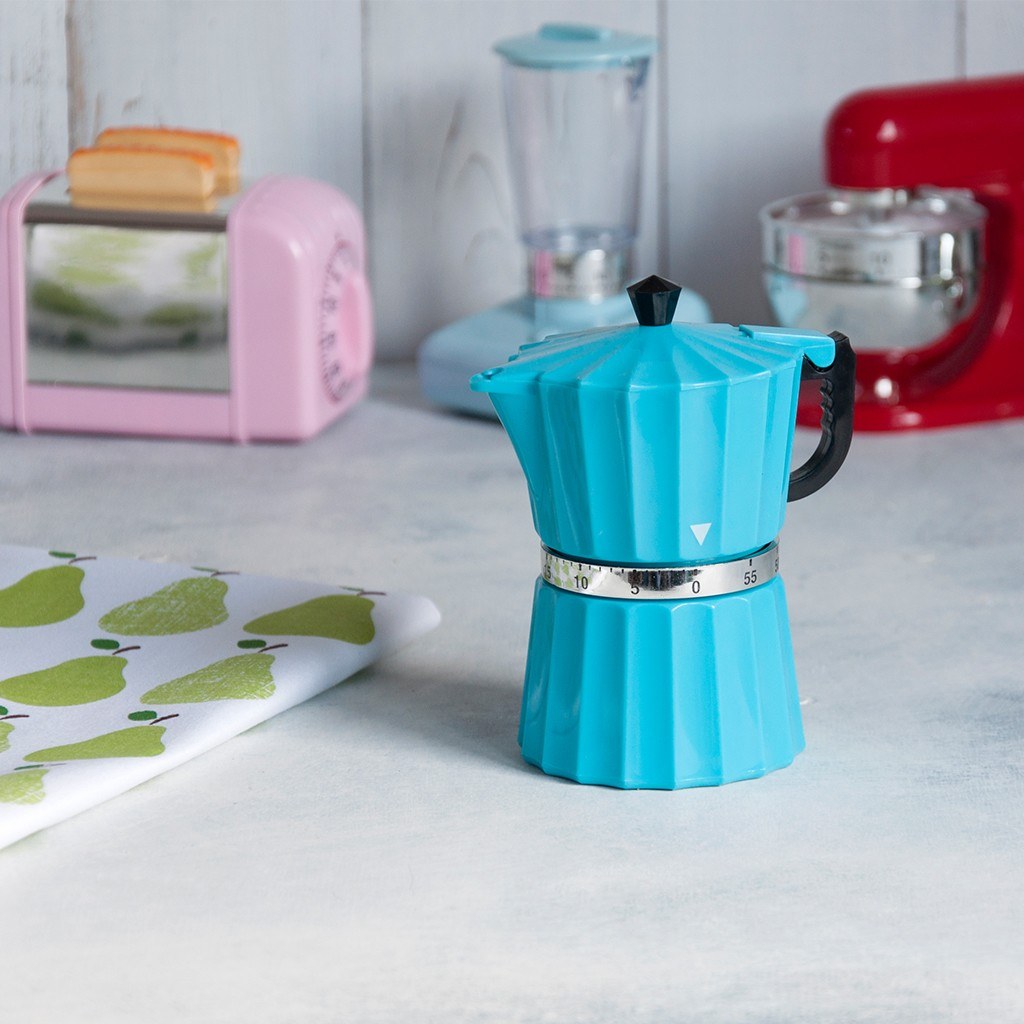 Product shown: Blue coffee pot kitchen timer, £4.95
Pick a shelf or the top of a kitchen dresser and neatly stack pretty tableware and crockery, grouping them by colour, pattern or theme. Make sure not to have too many loose items out in the open, but carefully select ones that add brightness to the space.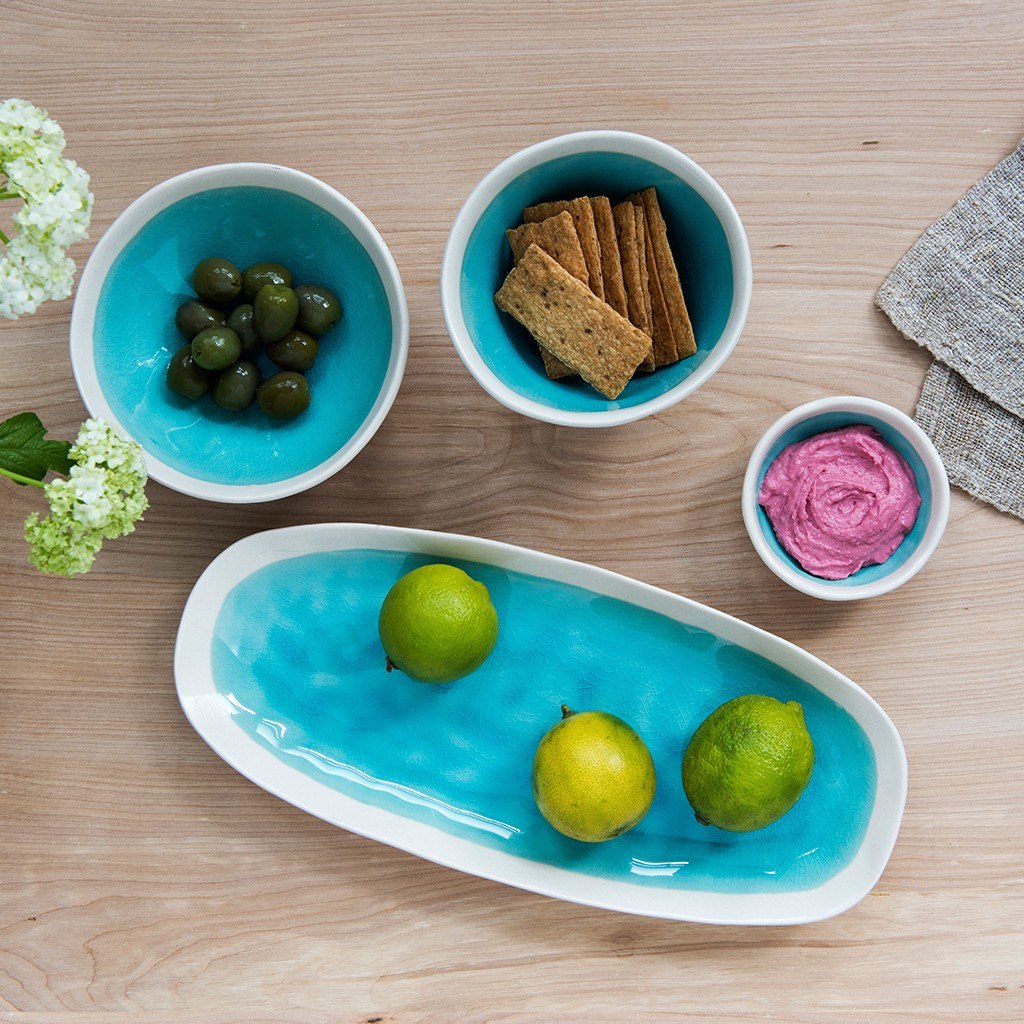 Products shown: 
Turquoise Santana mezze bowl, £7.95
Turquoise Santana small bowl, £7.95
Turquoise Santana platter, £14.95
Pretty and practical storage
An easy way to brighten up the pantry is to store baking ingredients, coffee, tea and any miscellaneous kitchen items in pretty storage tins. Always have your favourite recipes on hand by keeping them in this cute recipe tin.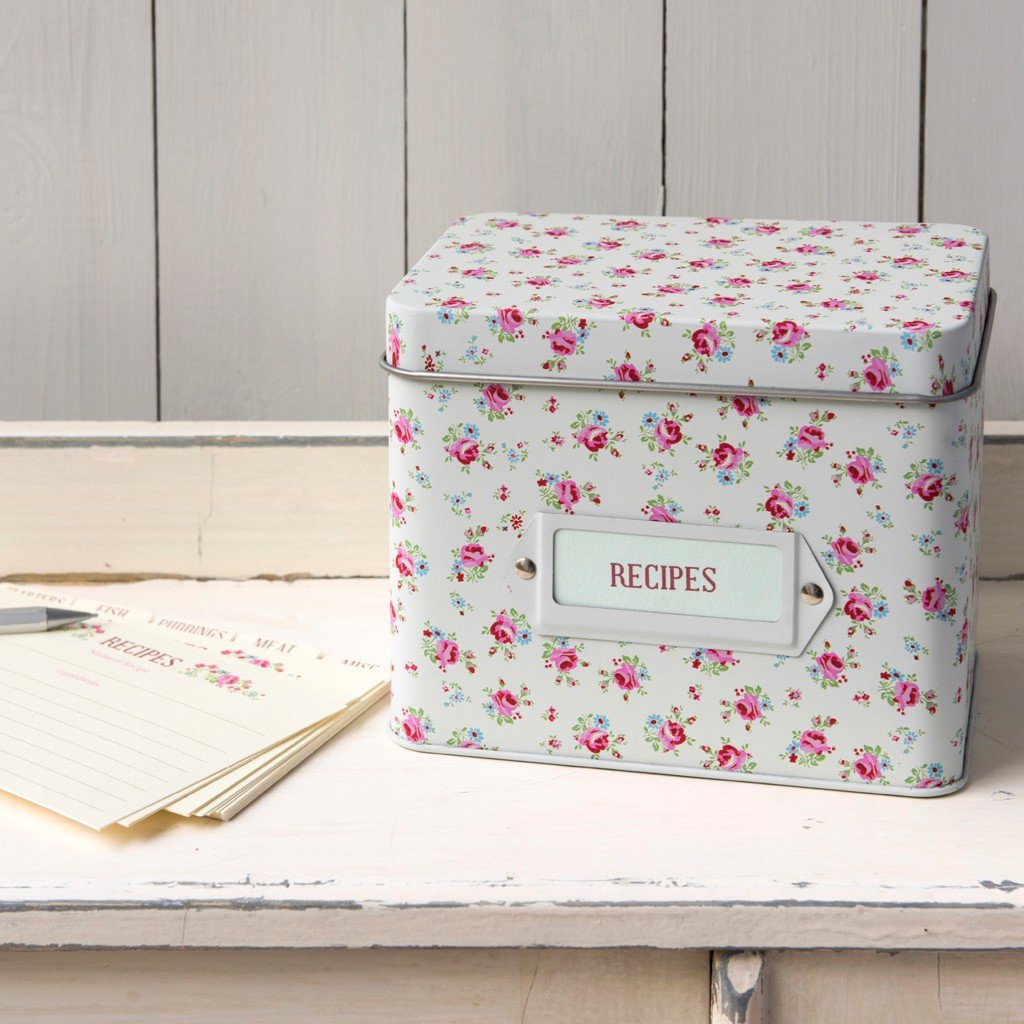 Product shown: La Petite Rose recipe tin, £9.95
Finding stylish storage solutions are a great way to be practical when sprucing up your kitchen. You can also install open shelving or kitchen rails for spatulas and other utensils.The open shelf trend allows you to showcase your colourful crockery and have space to put your small plants and decorative trinkets.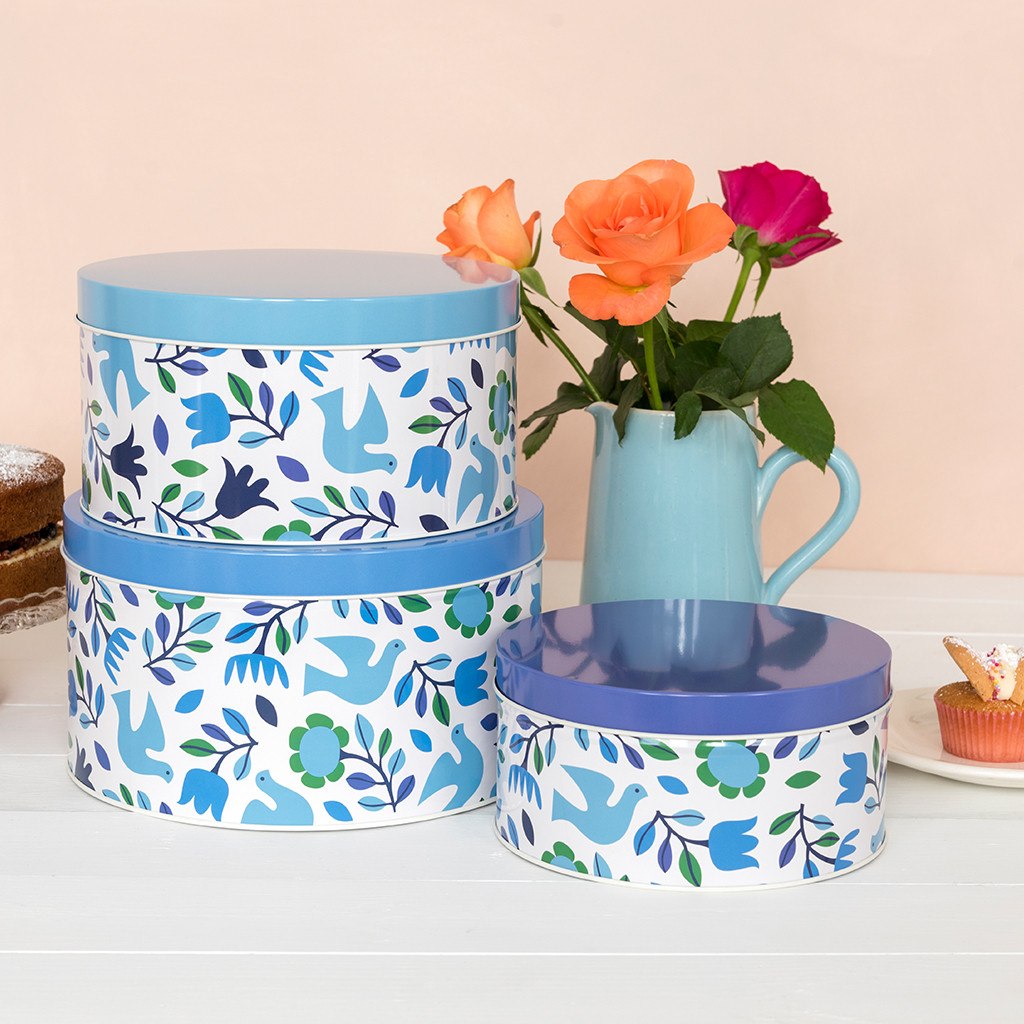 Products shown: Folk Doves round tins (set of 3), £24.95
Good luck if you're planning a makeover! Tag your photos with #RexLondon so we can see how you've decided to cheer up your kitchen.