Throw a vintage summer party!
What better way to celebrate the summer than by throwing a traditional garden party? You can channel the classic village fêtes of old and recreate that friendly, vintage atmosphere in your back garden, with just a few simple touches!
Vintage party bunting
Let's face it, a vintage garden party really isn't complete until you have some bunting. Whether you opt for bright colours, pastels or a floral pattern, just make sure these gorgeous little flags are gracing your outdoor event. You can hang them from your fence or between the branches of trees for a stunning retro look!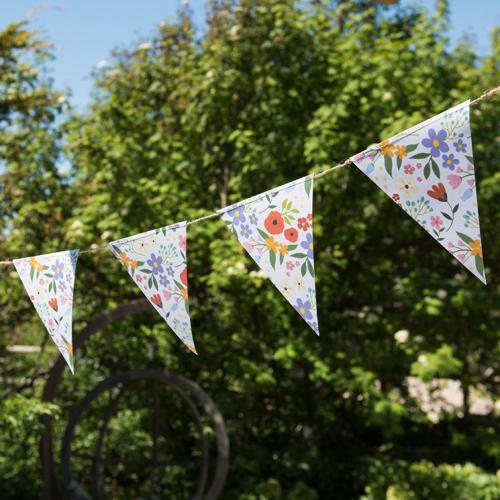 Summer Meadow bunting, £4.95
Summer party drinks
It's the iconic drink of every summer: lemonade. You can have it cloudy, pink, fizzy, alcoholic or freshly squeezed - whatever your favourite flavour, make sure you serve it up beautifully in a glass jug or bottle. Pour it into glasses and pop in some cocktail umbrellas for a retro vibe, or even better, put it in a vintage-style dispenser so your guests can help themselves when they like.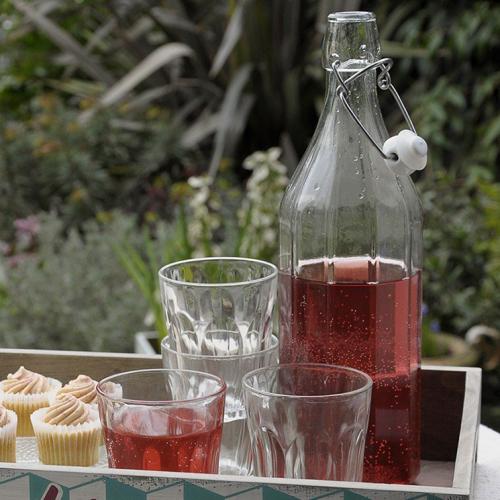 French glass water bottle, £1.95 (was £4.95)
If you're going for a tea party vibe, then of course there needs to be tea! The best hosts always offer a selection of teas to their guests. And if it's scorching outside, include an iced variety. Peach iced tea is summery and easy, says Miss Thrifty: "simply chuck peaches and sugar into a blender together" and add the syrup to a jug of iced tea.
Summer party food
The main event of any party is the food! Of course you have to serve the classics - ham sandwiches with the crusts cut off, sausage rolls and party rings - and make sure you hand them out on paper plates so everyone can have some (and to save your some washing up).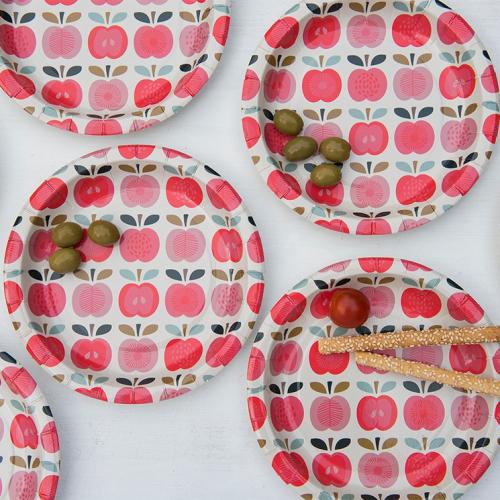 Vintage Apple paper plates (set of 8), £1.95
Sandwiches are a garden party staple, and if you want to do it right then make sure there isn't a crust in sight. Failsafe fillings include cucumber, egg mayonnaise and smoked salmon. Too traditional? Give the humble BLT a makeover: simply cut into delightful heart shapes, as seen on Tea With Friends.
"It's best to remove the crusts after filling the sandwiches. Although you waste a little of the filling, they look so much better." Golden advice from All About Afternoon Tea, who really knows the ins and outs of garden party etiquette. (Seriously, she even knows how to match your sarnies to your cake!)
Finger-food fan for life? Then it's mini cakes all the way. Embrace tradition with individually baked cupcakes and that truly mouth-watering combination of scones, jam and clotted cream. 
Vintage party games
Really make it a party with traditional outdoor games. We're talking skittles, rounders and catch tennis. You could just lay your games out on the grass for everyone to have a try, or, if your guests are the competitive types, run your own mini sports day tournament.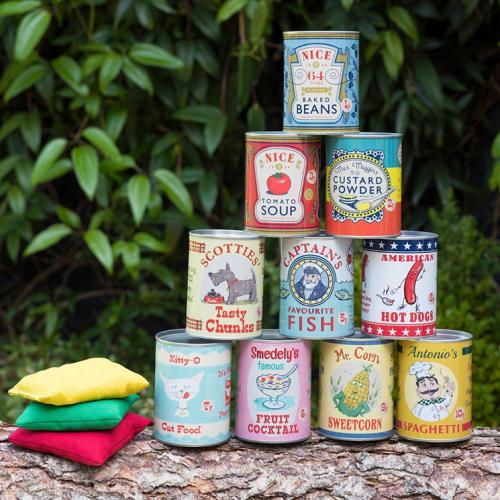 Tin can alley game, £19.95
Summer party tealights
As day moves into night you'll want some lovely mood lighting in your garden, so you can turn your daytime party into an evening soirée. Pop some tealights in pretty candle holders and dot them around: on your patio, on tables and along the edges of the garden path. These large honeycomb jars will help protect your little tealights from any wind. Simple and divine!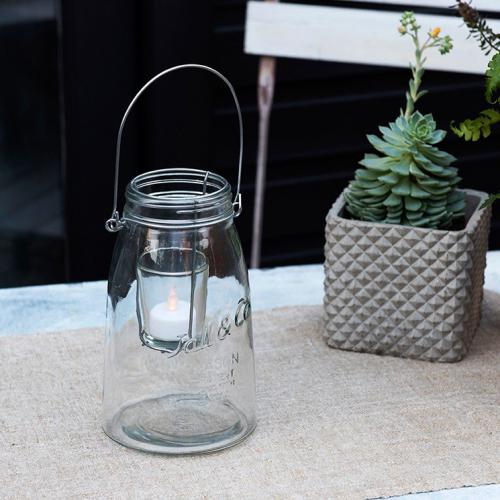 Clear mason jar tealight holder, was £8.95, now £2.95
This article was originally published in July 2014 and has been updated in July 2019.
Share: