Retro summer drinks [3 easy recipes]
Guest blog by Georgia Coote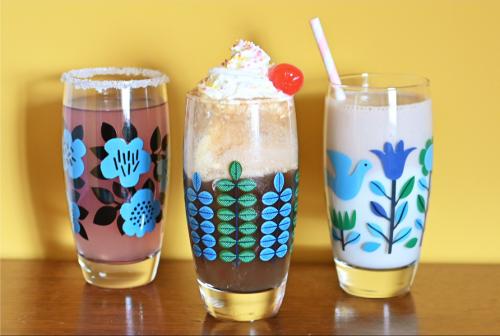 In these wonderfully warm temperatures there is nothing nicer than a refreshing drink to sip on. Here I've come up with three retro classics to inspire you - these are all especially fun to make with kids. Why not start a tradition of summer drink concocting and come up with a signature drink? We've been enjoying Friday film nights with cherry coke floats and all the trimmings.
Pink lemonade
This pretty pink lemonade is 'not too sweet, not too sour, just too uh...pink!' (bonus points if you can name the film!). I adapted this from an American recipe, and so have used cups to measure - you don't need to use specific measuring cups, but just make sure you use the same cup for all the ingredients. I would recommend tasting as you go along and tailoring it to your personal taste.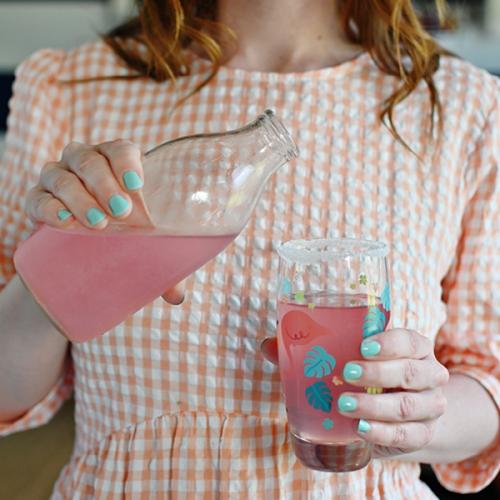 Flamingo Bay drinking glass. Was £4.95 now £1.95
Ingredients
1 cup sugar
5 cups water
1 cup lemon juice - fresh or bottled
1/2 cup cranberry juice
Serves roughly 6
Method
Stir all the ingredients together well to dissolve the sugar and then serve over ice.
Tip: For a fancy finish pour some sugar onto a shallow dish and then first dip the rim of the glasses into some of the lemonade and then into the sugar for an extra sweet sip.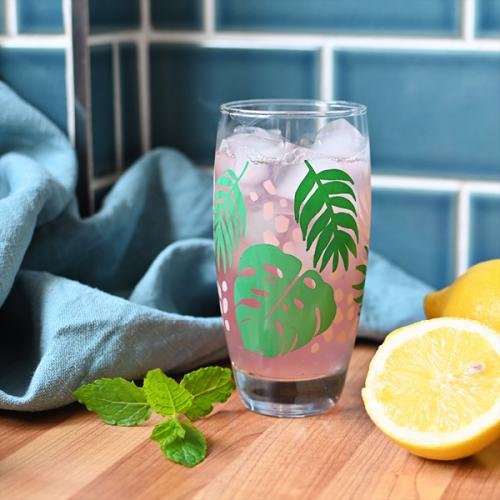 Tropical Palm drinking glass. Was £4.95, now £1
Cherry Coke float
Traditionally made with cream soda, a 'float' is simply a fizzy drink with a scoop of ice cream. The combination of the ice cream and fizz makes for a fun and frothy nostalgic drink, and is perfect as an extra special summer holiday treat. I used cherry coke and topped with whipped cream, sprinkles and a glacé cherry for a little extra indulgence.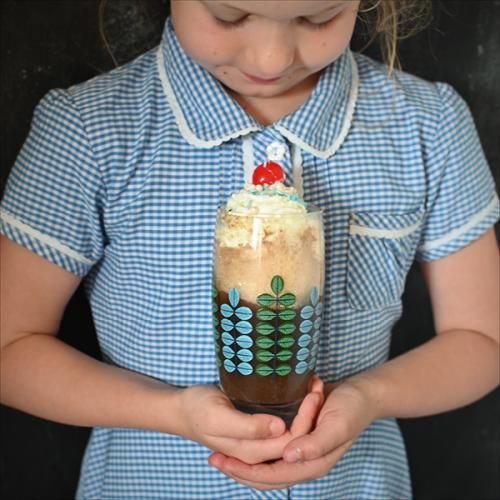 Leaf drinking glass. Was £4.95, now £1.95
Ingredients
Cherry coke
Vanilla ice cream
Sprinkles
Glacé cherries
Method
Place a scoop of ice cream into the bottom of the glass, then carefully top with cherry coke. Finish with sprinkles, whipped cream and a glacé cherry.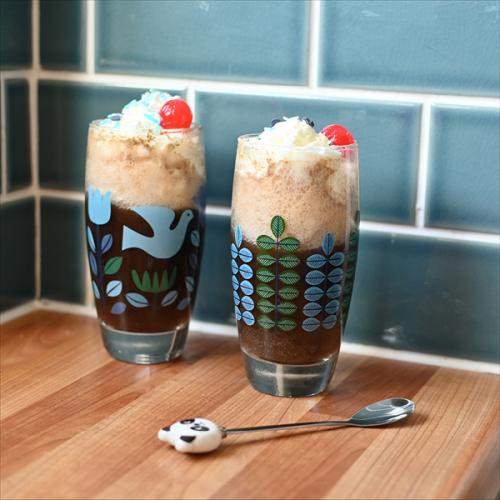 Folk Doves drinking glass. Was £4.95, now £1.95
Leaf drinking glass. Was £4.95, now £1.95
Healthier banana milkshake
This milkshake is made with Greek yoghurt in place of ice cream for a slightly healthier twist on the classic drink. Deliciously thick and creamy, this is also super tasty with a teaspoon of peanut butter added to the mix.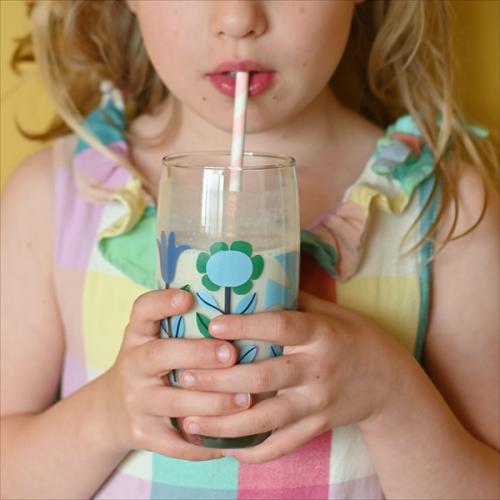 Folk Doves drinking glass. Was £4.95, now £1.95
Ingredients
1 banana
3 tbsps Greek yoghurt
1 glass (the one you are using) of your choice of milk
Serves 2
Method
Place all the ingredients into a blender and then blitz until it is smooth, if it's looking too thick for your liking, add a little more milk. If you'd like it thicker add a little more yoghurt. Slurp and enjoy!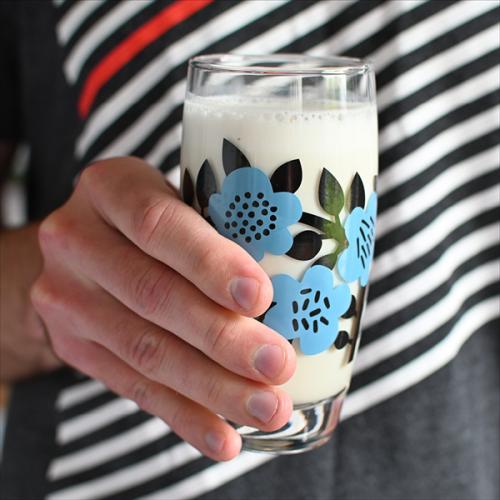 Astrid Flower drinking glass. Was £4.95, now £1.95
 
Share: