How to have a teddy bears picnic
Today's the day the teddy bears have their picnic! If you're looking for a super cute and easy activity to do one weekend, indoors or outdoors, you can't go wrong with a classic teddy bears picnic. It's also an ideal way to celebrate a special occasion while children aren't able to have their friends over for a party.
Here's how to have the ultimate afternoon tea with your little ones and their cuddly guests of honour.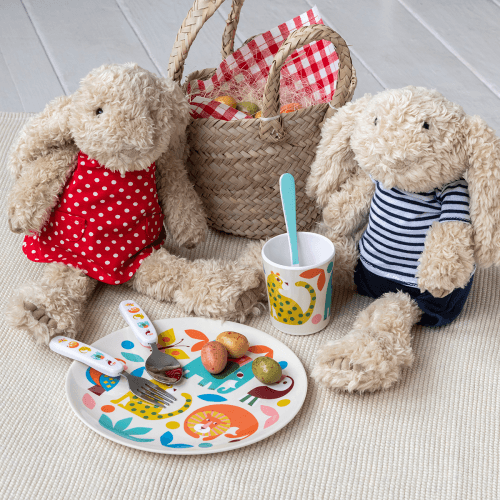 Products shown:
Daisy the Bunny soft toy, £16.95, Ollie the Bunny soft toy, £16.95, Wild Wonders beaker, £3.95, Wild Wonders melamine plate, £4.95, Wild Wonders cutlery set, £6.95
What you'll need
A blanket and cushions
Plates, cups and cutlery
Picnic food 
Decorations (optional - you can add some spotty bunting for an extra festive touch)
Some books and games
The guests of honour!
Let your kids know in advance that you'll be having a picnic so that they can think about which of their teddies they'd like to invite. Make sure you've got enough plates and cups for everyone - you can get some paper plates and cups if you need.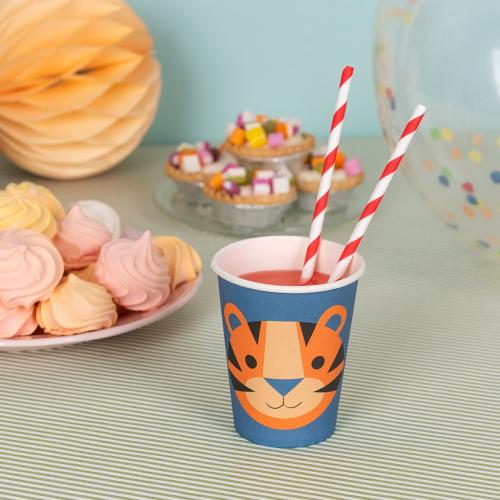 Ziggy the Tiger paper cups, £1.95 for eight
Plan the menu
Prepare some picnic-friendly snacks, such as little sandwiches, fruit and vegetable sticks, small cakes and crisps. Involve your children in the decision-making by asking them what food they think their guests would like. Are they bringing their favourite monkey? Then perhaps they'd like some bananas. Inviting their cuddly bunny? Then it's carrots, of course!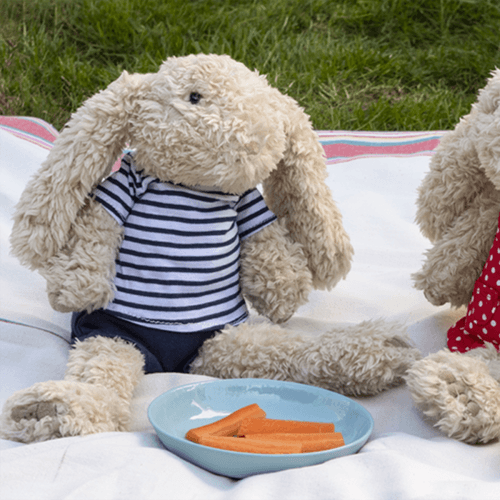 If you're a dab hand at baking, we love the idea of whipping up a themed sweet treat. This recipe from Mumsnet shows you how to make cute smiley cupcakes, perfect for a teddy bear picnic. 
Don't forget the drinks - a tea party isn't complete without, well, tea! A nice pot of milky tea is perfect for making your little ones feel grown up, and they'll love pouring drinks for their teddies from a proper teapot.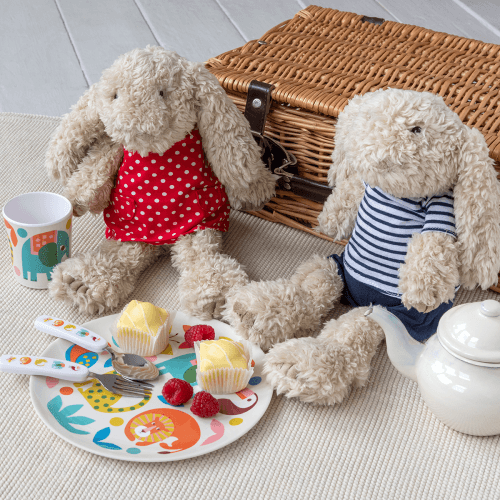 We recommend getting the picnic set up and ready a little before lunchtime, so that everything is ready when it's time to eat. Spread your blanket, decide who's sitting where and set a place for each guest. You can also add some cushions and extra blankets for comfort.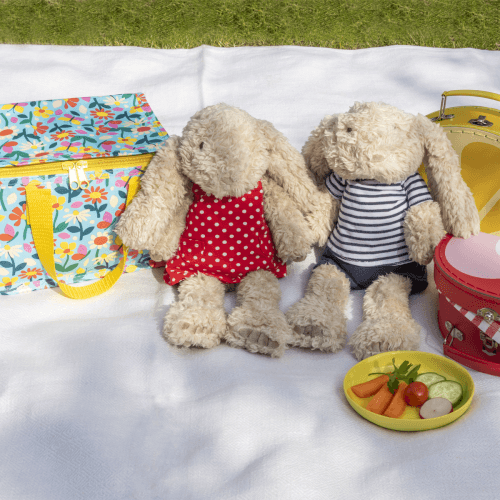 If you're lucky enough to have the picnic outside, try and keep in the shade where possible (but apply SPF regardless!).
Arrange some activities
You don't need a strict agenda, but it's good to have an idea of some activities you can do, or have a few games on hand. It can be something as simple as encouraging your child to read a book with their favourite toy, or playing a quick game of snap with them.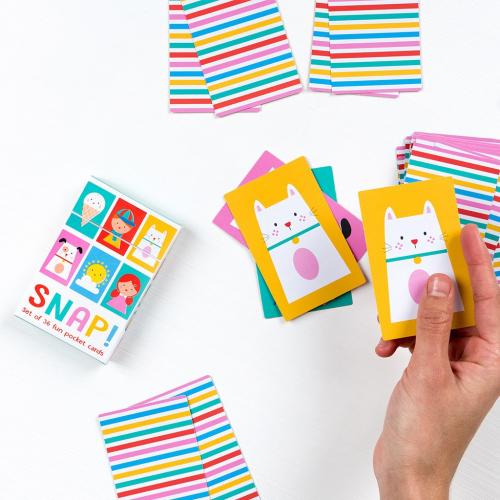 Children's snap cards, £2.95
Inspired to host a teddy bear's picnic? We'd love to see your photos, so be sure to share them with us using #RexLondon! Planning ahead for the summer holidays? Pin this idea for later!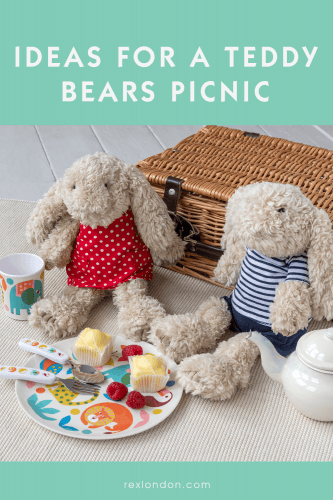 Share: