What to pack on a flight
Summer holidays are here! If you're lucky enough to be travelling abroad, whether long-haul or just for a weekend getaway, here are some quick ideas for what to pack in your carry on hand luggage to make the journey as stress-free as possible.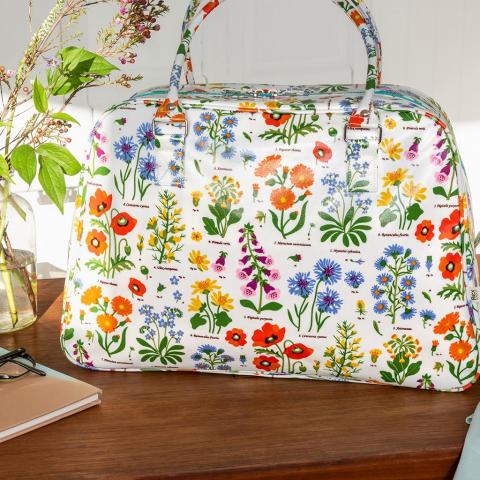 Make sure you're travelling in style with a spacious and comfy weekend bag, an ideal size for carry on. Wild Flowers weekend bag, £29.95
Mini travel case
There's always the risk that any bag you've checked in could get lost. Therefore it's always best to keep any valuables in your carry-on luggage if you can. Protect small, precious items like jewellery in a hard-shell travel case. They also work great to storing in-ear headphones, hair clips, and all those other little bits that tend to hide in the darkest corners of our handbags.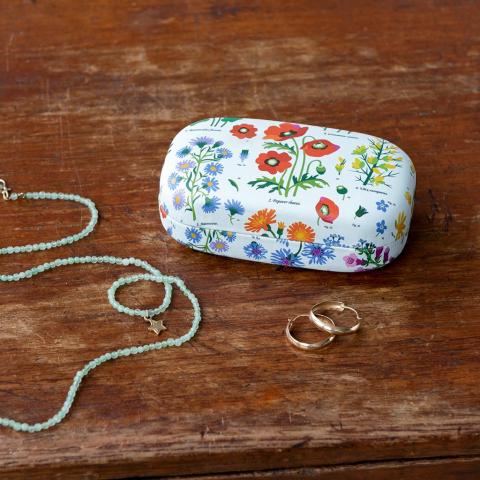 Wild Flowers mini travel case, £2.95
Medications
If you need to take any medications during your flight (or even the first few hours after landing, when your hold luggage might not be easily accessible) then keep them safe in one of our handy pill boxes, complete with a mirror. 
"Absolutely perfect for what I need. 3 separate spaces for daily tablets and they don't all separate when the lid is closed and it's been thrown about in my bag. Great product!" - Eve, website review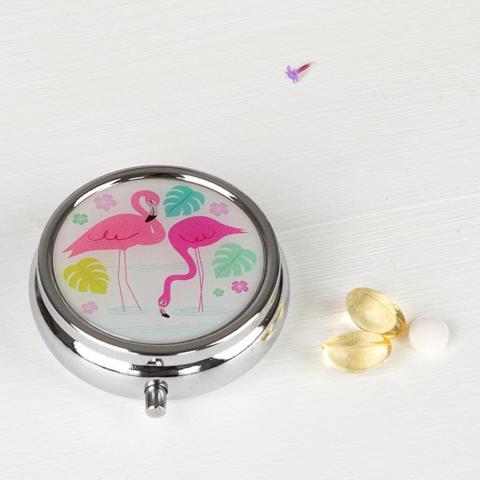 Flamingo Bay pill box with mirror. Was £3.95, now £1
Makeup bag 
If you're on a long-haul flight, you'll be grateful for packing a few beauty essentials, such as a travel toothpaste & brush, compact hairbrush and face wipes.
Top tip: the air in plane cabins is very drying for your skin. Put some soothing face mist in an atomiser, and spray regularly to help keep your skin hydrated on a long flight.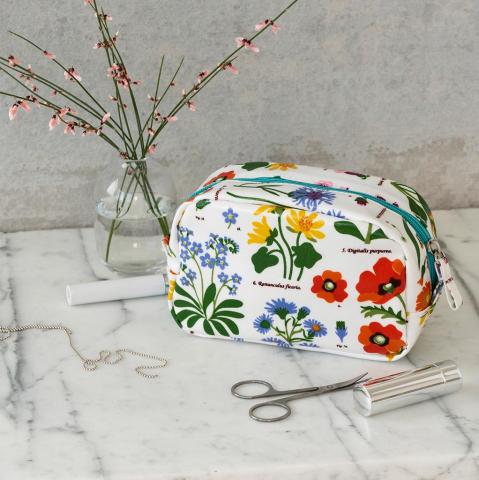 Wild Flowers makeup bag, £7.95
USB charger
There's usually lots of waiting around in airports, especially if there are delays, so you'll likely be relying on your phone or tablet to keep you entertained. Make sure you don't run out of juice, and pack a handy USB charger with you. We love this one, shaped like a retro cassette tape - it even comes with a sleeve like a classic cassette box.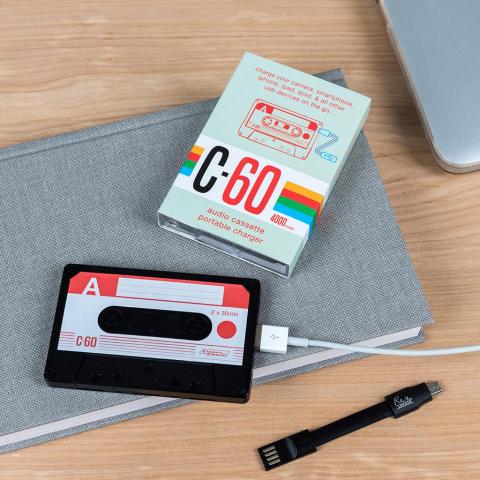 Cassette tape USB charger. Was £24.95, now £6.95
Water bottle
You can save pennies (and avoid single-use plastic) by filling a reusable water bottle once you're through the gate, either from a coffee shop or a free water fountain. Many airports offer this service, although it's always best to check the details for the airport you're travelling from. A folding water bottle is less cumbersome than a solid plastic or steel bottle, ideal for helping cram your bag into the overhead bins.
Vintage Apple folding water bottle, £2.95
Travelling with kids 
Children will need lots of the same things as you, such as a water bottle, wash bag, and their own stylish mini backpack, of course.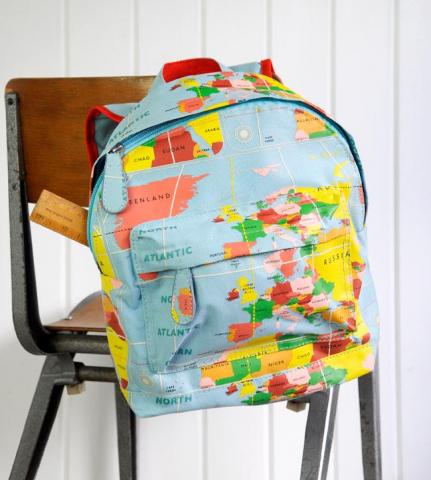 World Map mini backpack, £12.95
However, depending on their age, they might be less satisfied than grownups to pass the time by people watching in the airport lounge. Be sure to pack small games to keep them entertained, such as this travel ludo game, or travel snakes and ladders.
A magic slate is the perfect travel-friendly alternative to loads of paper and crayons. Lightweight and slim, it has all you need for endless doodling and games, for the plane and beyond.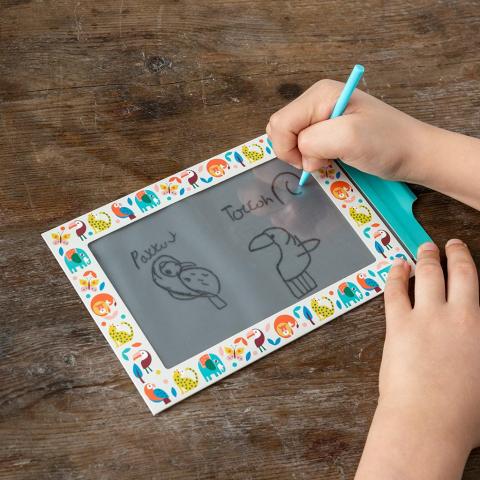 Wild Wonders magic slate, £1.95
Other useful items to pack on your flight
Make sure you've got all your important documents! These might include passport, travel insurance documents and boarding passes. You may not have immediate access to the internet when you land, so you may want to print out details of car hire companies, or directions to your accommodation.
A pen. If you need to fill out any custom or immigrations forms, having your own pen will be really handy. 
Destination guide book. It's always fun reading up on where you're heading to, so pack a handy travel guide if you can. 
Lastly, be aware of any security restrictions on certain items, such as sharp or flammable items. These will not usually be allowed on board. Any liquids you pack may only be carried in containers holding 100ml or less and they must be stored in a single, transparent bag. 
We hope this checklist will prove handy for your next flight, and that you have a wonderful trip! Be sure to check out our full travel accessories collection to make sure you're fully prepared. 
Share: