Off to uni survival guide
Friday 23 August 2019 |
Are you the parent of one of the record number of UK teens heading off to university this year? To help you prepare your son or daughter for their new life as an undergrad student, we've compiled a handy guide to sorting those uni essentials.
Organise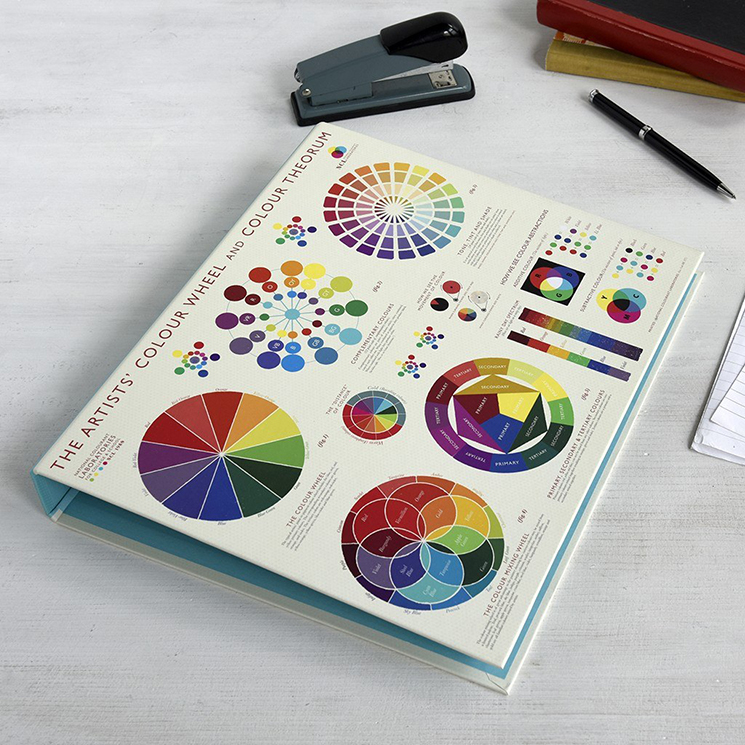 Perfect for art students
Pictured: Colour Wheel ring binder, £3.95
Leaving home for the first time is a daunting prospect for even the most confident of teens. Blogger Becky Bedbug has a solution: get organised. She graduated with first class honours - here's how to help your son or daughter do the same!
Keep track of important passages in textbooks, with a set of rainbow sticky notes. The different colours and sizes make them ideal for creating a code for all that note taking.
Today's students carry their laptops everywhere, but a good notebook is an essential piece of kit. Great for jotting notes on the hoof, and ideal for sketching out ideas, do check out our great selection of A5 and A6 notebooks.
Modern degrees mean studying multiple modules. That's no problem - our notebooks come in a huge range of colours and designs. Choose one for each class. Science students will love this Periodic Table notebook, and what better for maths students than a retro-style geometry notebook?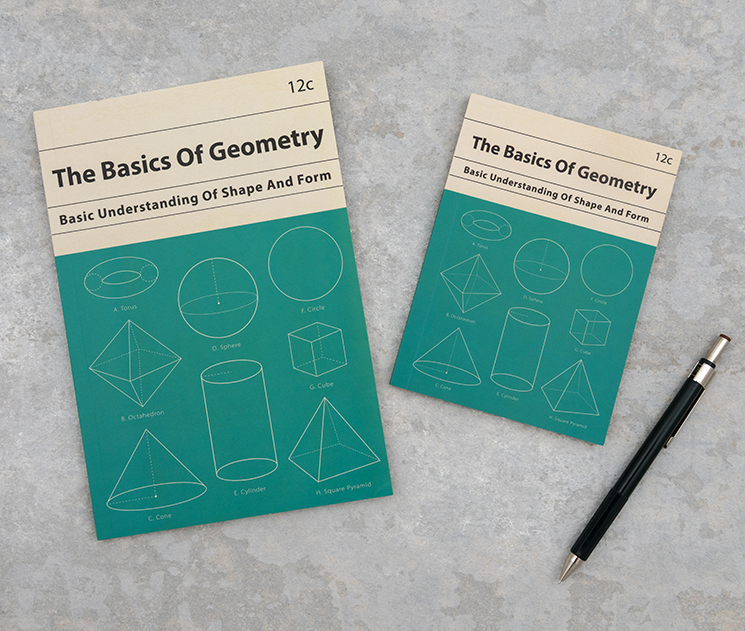 Geometry notebooks in A5 (£2.95) and A6 (£1.95)
Time keeping
Make sure they never miss a lecture with a cool retro alarm clock.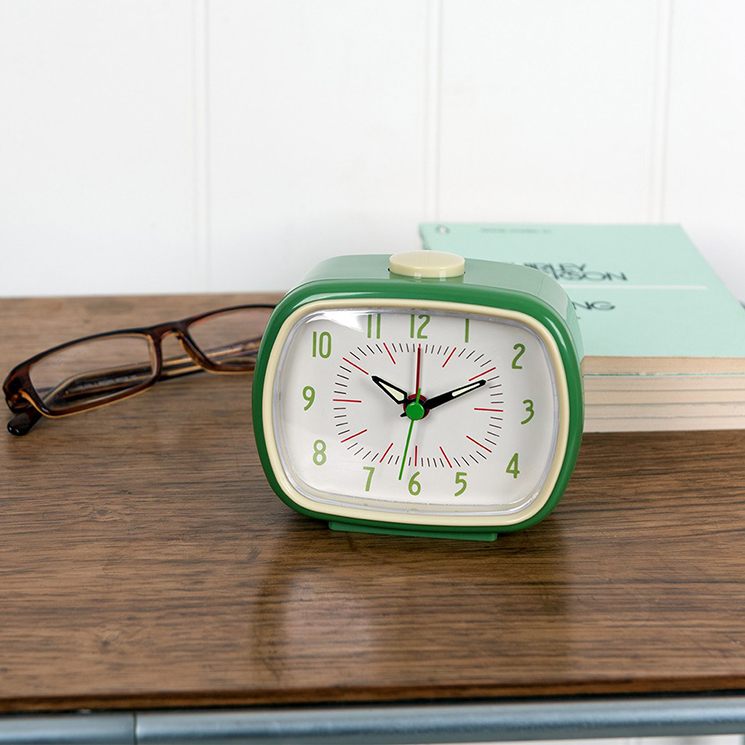 Retro green alarm clock, £12.95
Eat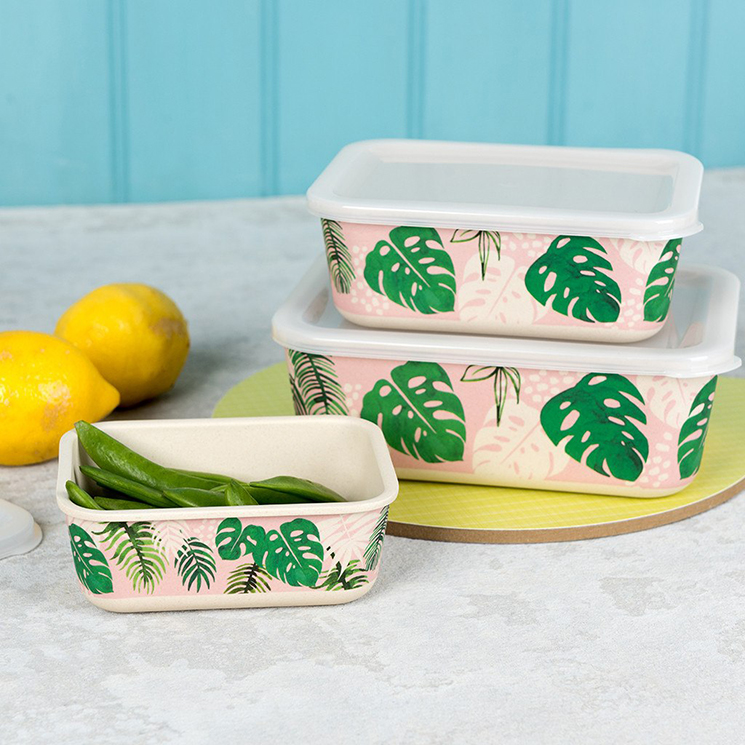 Keep snacks and meals fresh in some funky bamboo storage boxes. Tropical Palm bamboo boxes, £19.95
Anyone for Pot Noodles? Beans on toast? Student diets are cheap and cheerful, but can still be nutritious. 
Take Ella Woodward, who started her food blog Deliciously Ella while she was still at university. We love the look of her creamy mushroom & herb pasta - delicious, healthy food for cash-strapped students.
Your son or daughter will need tools for the kitchen. Here at Rex London, we've got the lot. Check out our kitchen department for accessories, storage containers, bakeware and more. We're ready to deliver direct to your new student's digs!
And don't forget the leftovers. Simply pack a lunch box, fill a flask, and hey presto! The perfect, inexpensive lunch option. Take a look at our range of lunch boxes and recycled lunch bags. We also offer matching stainless steel flask - perfect for students on the move.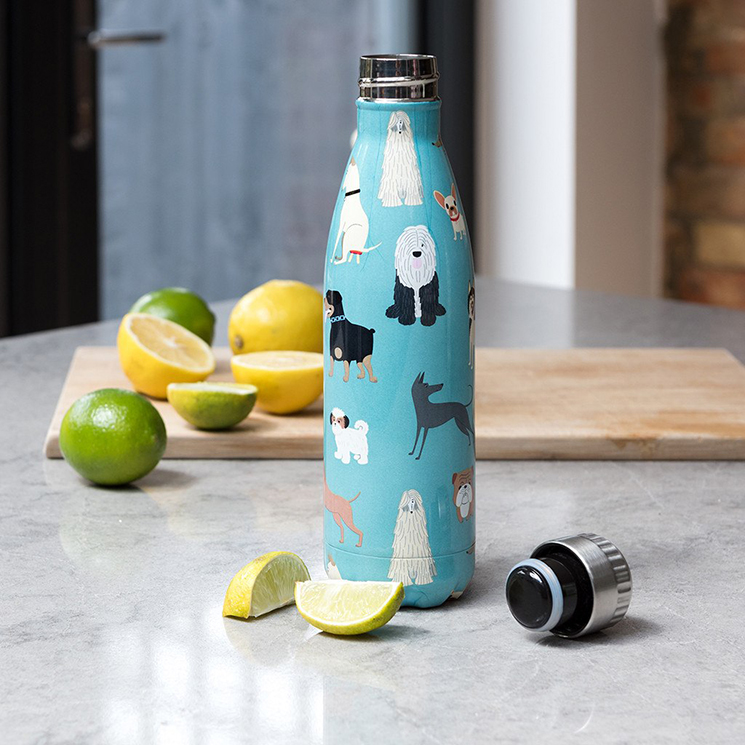 Best In Show stainless steel bottle, £19.95
Store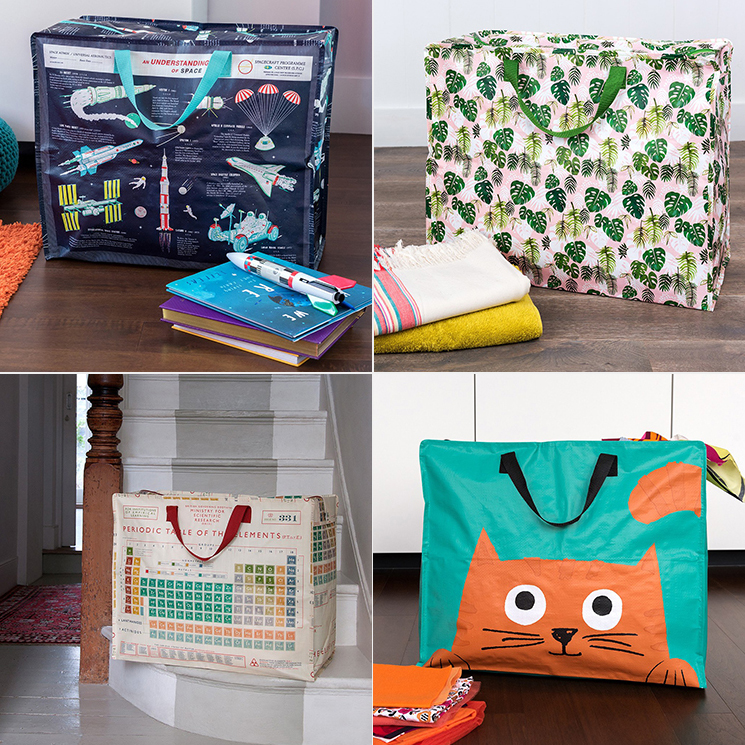 Jumbo storage bags are ideal for moving and then hiding the mess.
Pictured (all £4.95):
Top left: Space Age jumbo storage bag
Top right: Tropical Palm jumbo storage bag
Bottom left: Periodic Table jumbo storage bag
Bottom right: Chester the Cat jumbo storage bag
Don't take too much stuff! It can feel like there's never enough room for everything, which is where our jumbo storage bags come in handy. Jam them under the bed, on top of cupboards, or hang them from the back of the door. They're big, they're bold, they're beautiful. And with 30+ unique designs to choose from, they're a hit with students. 
But don't take our word for it. Beth is a 20 year old uni student. Writing on her blog, Alphabeth, she says she uses hers to lug her dirty washing to the laundry: It's "much more discrete than your standard laundry basket." 
Decorate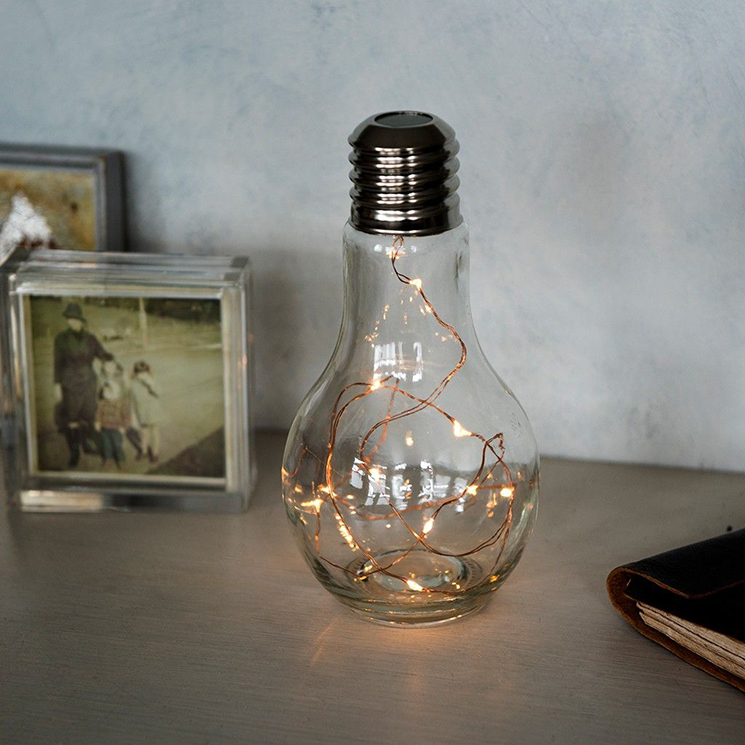 Brighten up their new student digs
Pictured: Light bulb table lamp, £8.95
No doubt your child is a dab hand at personalising his or her room, but it's great to offer a few classic pieces to get them started. Students love quirky lighting ideas, so why not pack yours off to uni with this cool light bulb table lamp? Take a look at the rest of our lighting collection for lots of suitably studenty options, including chilli peppers, and pom poms. 
And because pom poms are always a hit with uni students, this belly basket is perfect for decorating their accommodation. Best of all, it's better than half price!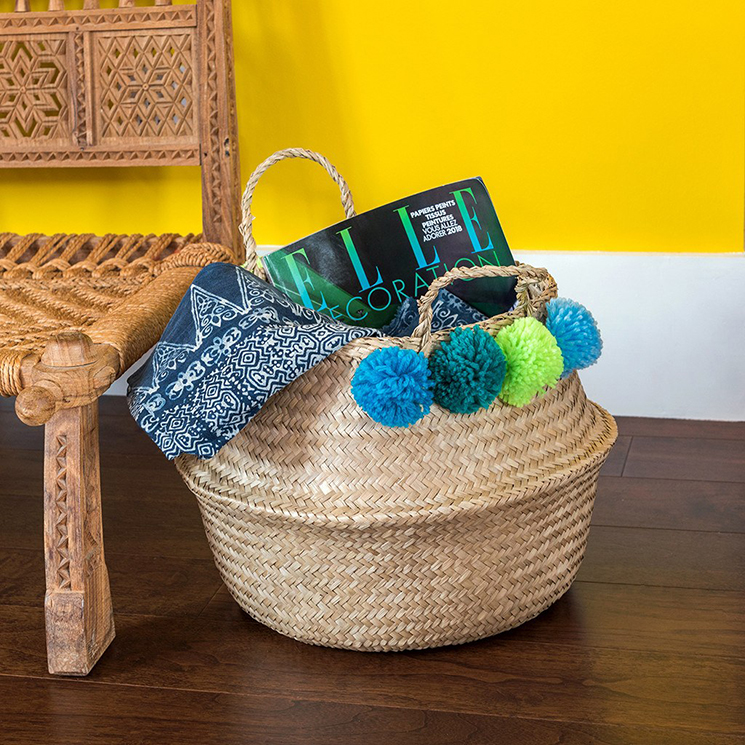 Green pom pom belly basket, was £25, now £8.95
Looking for more ideas? Be sure to take a look at our university collection for lots of stationery and decor inspiration. 
This article was originally published in 2015, and has been updated for 2019.