14 quirky housewarming gifts
Looking for a unique housewarming gift? Whether you know someone who is excitedly moving into their first home, off to uni this year or even just moving up the property ladder, here are 14 ideas for quirky and thoughtful housewarming gifts.
Olive Oil storage tins
An stylish set of olive oil pots - but instead of dressing for your salad, they're storage tins! Inspired by vintage food-packaging, these tins are an an ideal gift for someone who loves to have their utensils to hand while they cook up a storm in their new kitchen.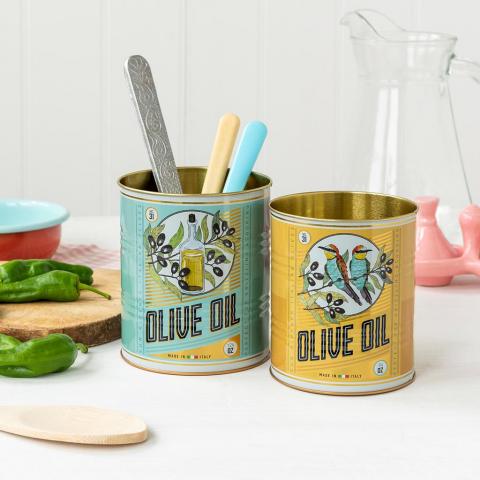 Olive Oil storage tins (set of two), £8.95
Butterfly Garden doormat
No-one wants muddy shoes in their new home! Solve the problem with a bright and bold coir doormat, ideal for for welcoming guests while keeping floors clean and dry.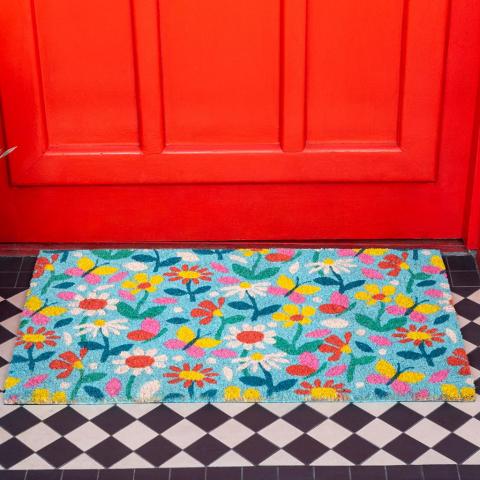 Butterfly Garden doormat, £16.95
Coffee scoop with bag clip
Treat the caffeine addict in your life to this multi-functional coffee accessory. This handy gold coffee scoop also serves as bag clip to help keep their coffee fresh. Pair with a bag of coffee grounds or beans for a unique and thoughtful housewarming gift.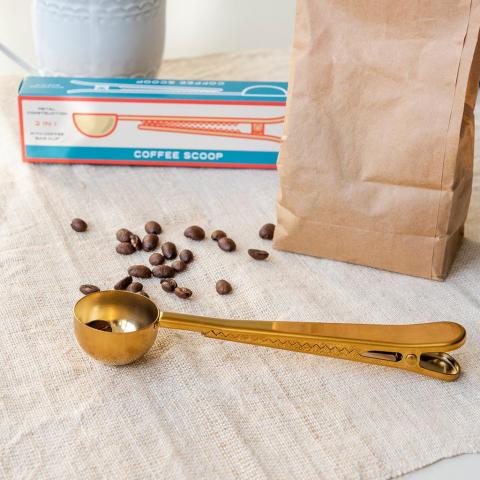 Coffee scoop with bag clip, £5.95
Storage suitcases
Say goodbye to the 'junk drawer'! Whether big or small, every home needs smart storage solutions. This pretty set of storage suitcases would make an ideal gift for a crafter to store and organise their tools and craft projects. Alternatively, it makes great toy storage for a stylish children's room or nursery.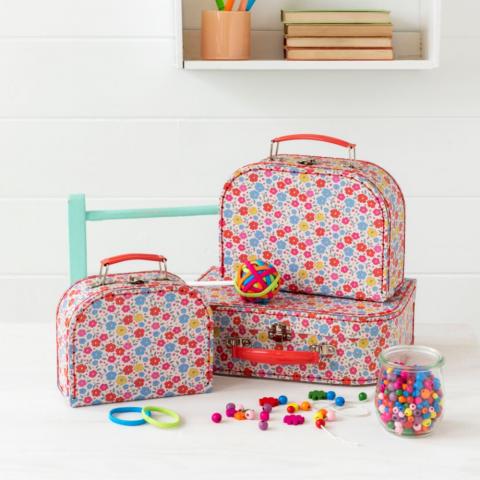 Tilde storage suitcases, £24.95 
Love Heart trinket tray
This sweet trinket tray is great for loose change, keys, or even small jewellery. It's multifunctional and adorable - a housewarming gift sent with love!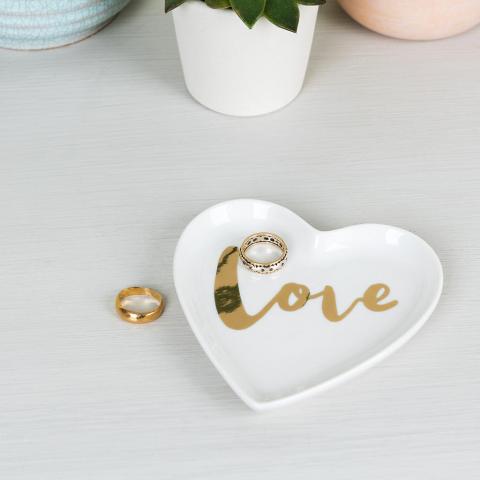 Love Heart trinket tray, £3.95
Colour pop tealight holders
A scented candle is a classic housewarming gift. For a gift with a twist, why not give a set of scented tealights alongside these bright, fun tealight holders! These porcelain tealight holders come in a set of eight, and can be dotted around the home for pops of colour, or arranged as a group for a cosy evening glow.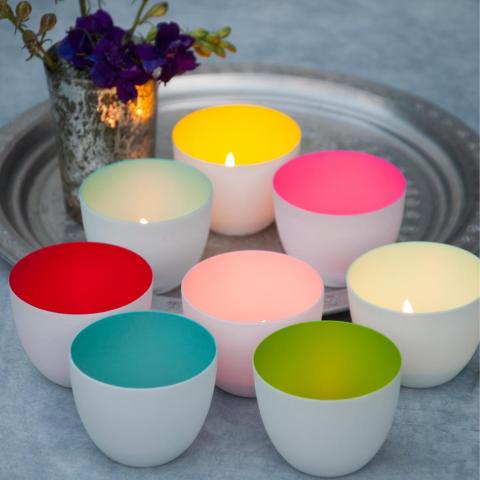 Set of 8 colour pop tealight holders, £19.95
Nine Lives recycling bag
A recycling bag for a housewarming gift is pretty unusual, which is why it would be such a great present. It's made from recycled materials, so it's an even more eco-friendly gift than you'd first think. It can also be used as storage for toys, laundry, decorations and more. Plus it's covered with the cutest feline characters, which any cat owner would love.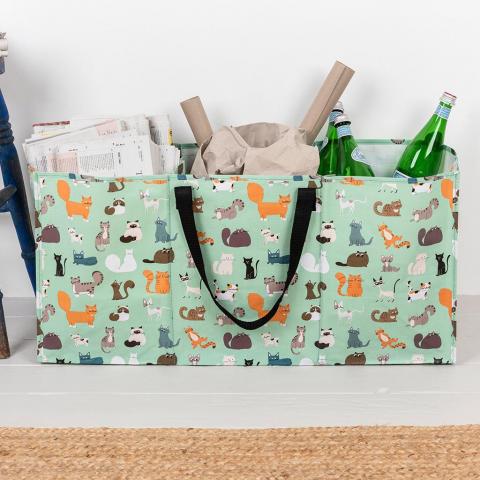 Nine Lives recycling bag, £6.95
Periodic Table fridge magnet
A fun gift for a uni student studying the sciences! Help them keep track of their exams and deadlines, or keep family photos in pride of place on the fridge, to always remind them of home.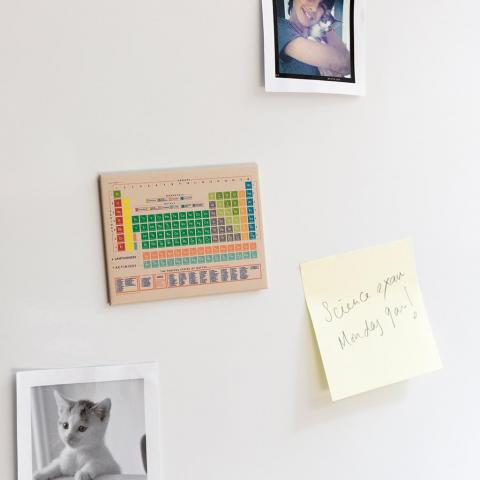 Periodic Table fridge magnet, £2.95
12" record clock
A quick design tip for anyone having a hard time filling up a bare wall: add a statement clock for an instant focal point. And you can always get accessories that complement the statement piece to tie the entire room together.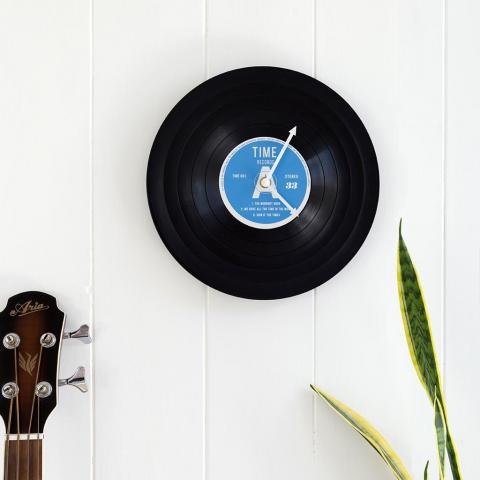 12" record clock, £12.95
Scratch world map
Much like a statement wall clock, a well-placed world map can do a lot for an undecorated flat. Anyone who loves to travel and explore will appreciate scratching off where they've been and reliving their globe-trotting adventures and memories.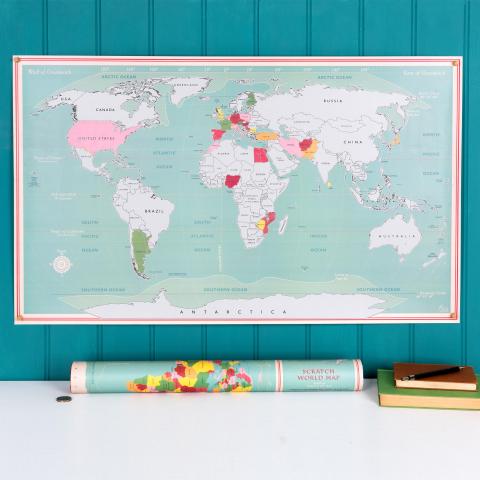 Scratch World Map, £8.95
Love Birds egg cup
What do you get someone who already has everything they need for the home and kitchen? An adorable egg cup of course. Pair this with another lovely item from our Love Birds collection, and you'll make any bird lover happy.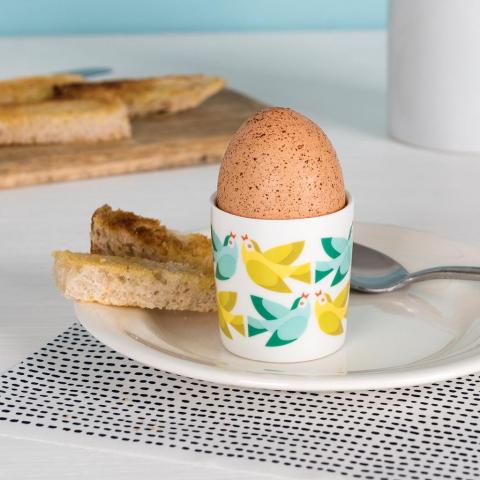 Love Birds egg cup, £4.95 
Wild Flowers biscuit tin
A gorgeous floral tin perfect for a frequent baker. It's useful for keeping baked goods fresh, but could also hold other food and snacks, or even sewing and knitting supplies. For an extra special touch, you could fill it with some sweet treats as part of their housewarming gift.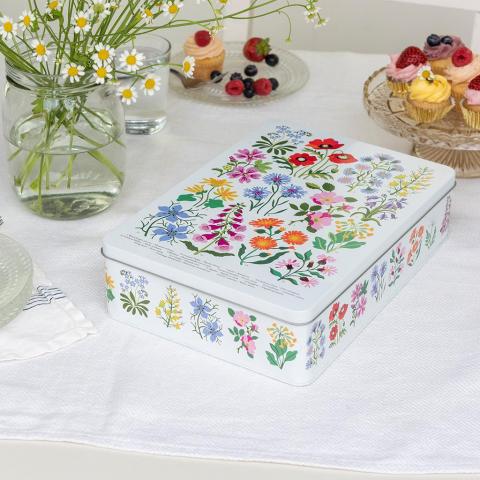 Wild Flowers biscuit tin, £8.95
Mugs with character
Mugs are pretty standard housewarming gifts, so going for a cheeky print or bright design is a great way to ensure they'll always reach for your gift every time they pop the kettle on. For an extra thoughtful gift, why not add some fancy tea bags, or a tea subscription.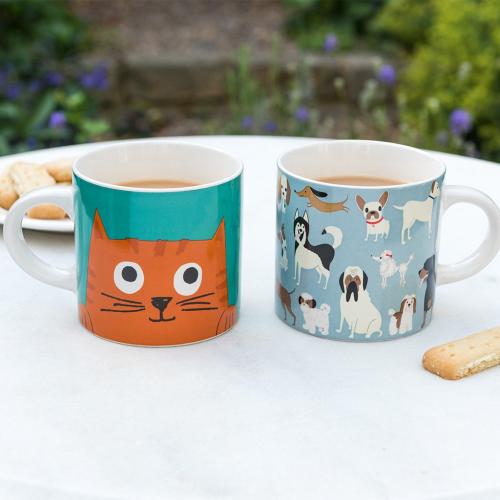 Chester the Cat mug, £4.95
Best in Show mug, £4.95
A bottle of wine
Wine is almost always a safe bet, so if you know their favourite kind, simply dress it up with one of our gorgeous bottle gift bags along with a sweet note in a housewarming greeting card for a simple but heartfelt present. Otherwise, a bottle of fizz is the perfect way to say congratulations to someone who has just moved into their first home.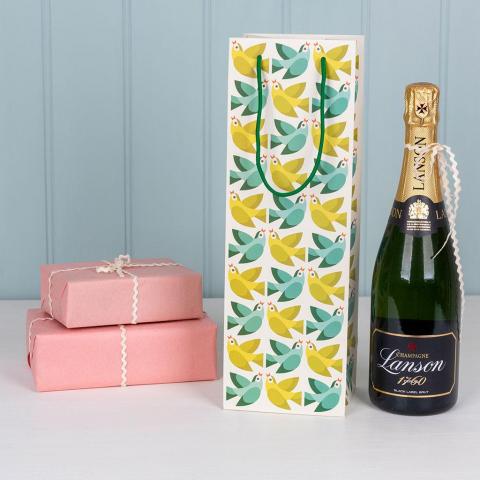 Love Birds bottle gift bag. Was £1.95, now 50p
For more housewarming gift inspiration, explore our extensive range of decorative storage, kitchen accessories and garden gifts. 
Been roped into helping them move? Make sure you've got a good stash of jumbo bags to help! A indispensable item when moving house, these bags are big and strong, and can be used afterwards to store clothes, linens, toys, or even as a laundry bag. Best of all, they're made from recycled plastics, and are just £5.95 each.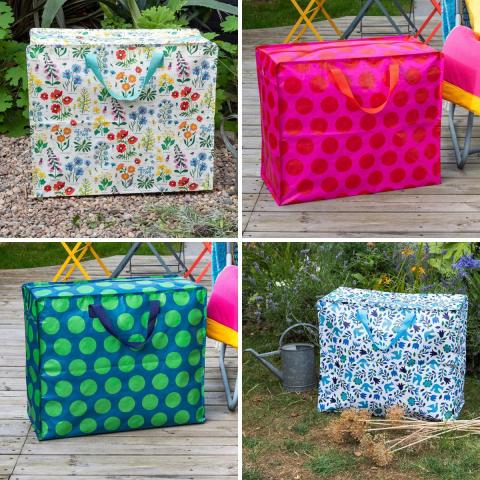 Jumbo bags, £5.95 each
Share: