Travel tips and holiday hacks
Make the most of your family's summer holiday by planning ahead. Here are some helpful tips from some of the best travel bloggers we've found. Banish winter chills by getting ready for happy times in warmer climes – these top holiday hacks will help you on your way.
Choosing where to go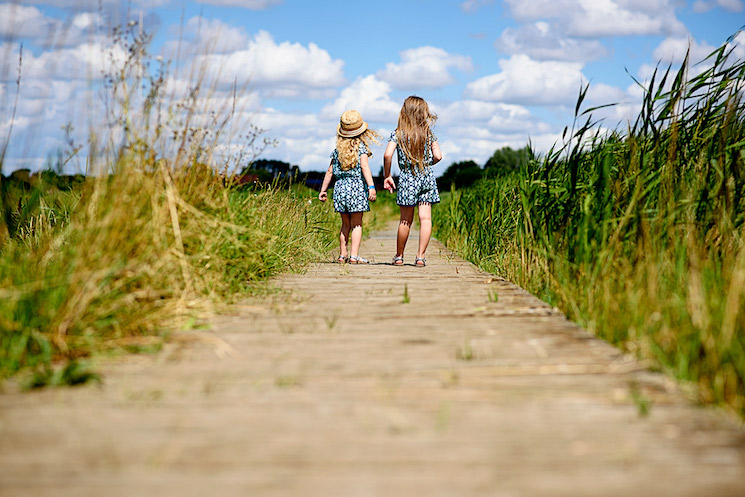 Where to?
Image source: Mummy Daddy and Me
There's no denying the lure of foreign shores. In 2015, UK holiday makers made a staggering 42 million trips overseas, with Spain proving by far the most popular destination, followed by France and Italy.
Thinking of branching out? Consider your options. Monica at The Travel Hack says the key questions are: beach break or activity-based holiday? Long-haul, city-break or...why not buck the trend and stay in the UK?
Last year, Mummy Daddy and Me blogger Katie decided to spend the summer taking day trips and mini-breaks to Somerset and Bath, as well as Suffolk, Liverpool, and Hampshire. She says short breaks in the UK last for, 'the perfect amount of time… as it meant that when we got home we still had a few days to chill out in our PJ's'.
Accommodation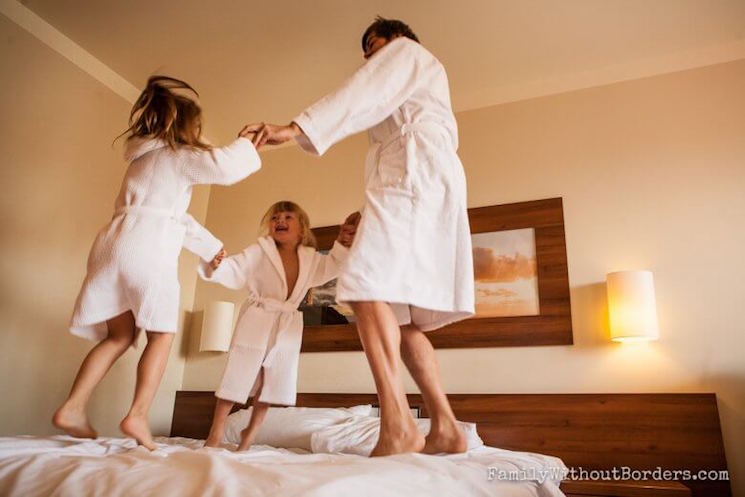 Get a jump on the best accommodation deals.
Image source: The Family Without Borders
'Whatever your travel style, I'm going to show you how to get cheap accommodation and save some cash!' Professional traveller Pommie Travels gives the low-down on getting the best deals from hostels, luxury hotels and everywhere inbetween. Own your own home? Why pay for accommodation at all? Instead, Pommie says, consider taking part in a Home Exchange scheme with like-minded people from far flung places.
The tri-lingual, travelling, blogging tribe, The Family Without Borders have explored Central America, the mountainous region of Bosnia and Herzegovina, and the South Pacific, to name but a few of their adventures.
Epic travel often means finding places to stay on the cheap. They say that camping, sleeping in the car, renting holiday houses and even couchsurfing are all great options for the intrepid family on a budget.
Travelling with tots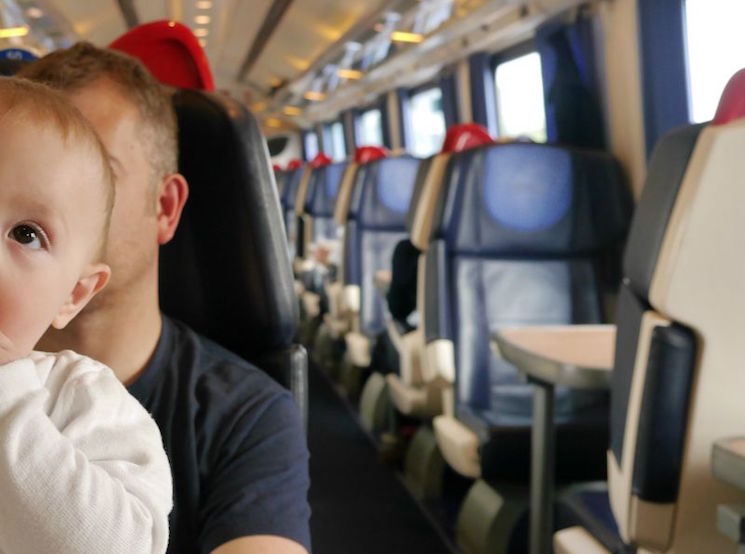 Travelling with baby is nothing to be scared of
Image source: A Baby on Board
The first thing you need to know about flying with a baby is that is won't be as bad as you think. According to Cathy at Mummy Travels, not every fellow passenger is a 'child-hating monster'. She says don't get stressed about the 100ml fluids rule; a lot of airports make allowances for baby formula and you can always pre-order from Boots in Duty Free.
Monica at The Travel Hack says you don't need to be nervous about a long haul flight with a little one in tow – just prepared. Her recommendation? Pack a change of clothes: 'You'll at least want a spare top for all of those inevitable spills and sticky fingers.'
Travelling by train? Gill at A Baby on Board knows only too well that holiday travel has 'potential... to end in tears'. Her top tip is to book your journey to coincide with nap time. Not only might it mean cheaper, off-peak tickets, but a more peaceful journey too.
Packing advice


A weekend bag is great for a short break, or as carry-on for a long-haul trip.
Pictured above, from left to right: Flamingo Bay, Tulip Bloom and Desert In Bloom weekend bags £29.95
Adapt your packing to suit your trip. Inside the Travel Lab's advice is to: 'Sketch out your itinerary and note down an outfit for each occasion.' You'll still have to pack to meet your airline's luggage allowance, but at least you'll have a good idea of what you need to make the most of your holiday.
Lost luggage is a holiday spoiler to be avoided, so make sure your baggage is clearly labelled with bright luggage tags that will help you spot your bags on airport carousels and in coach holds.
As a rule of thumb, Inside the Travel Lab say packing your essentials in your carry-on is one of the best ways to eliminate stress from travelling, not least because it means if your luggage does get lost, you're covered.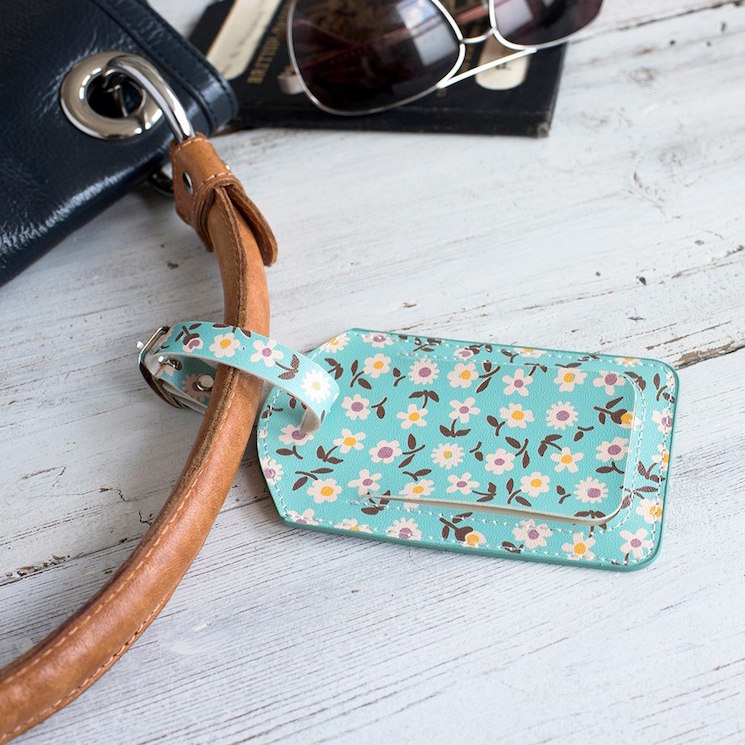 Pictured above: Daisy Luggage Tag £3.95
Eating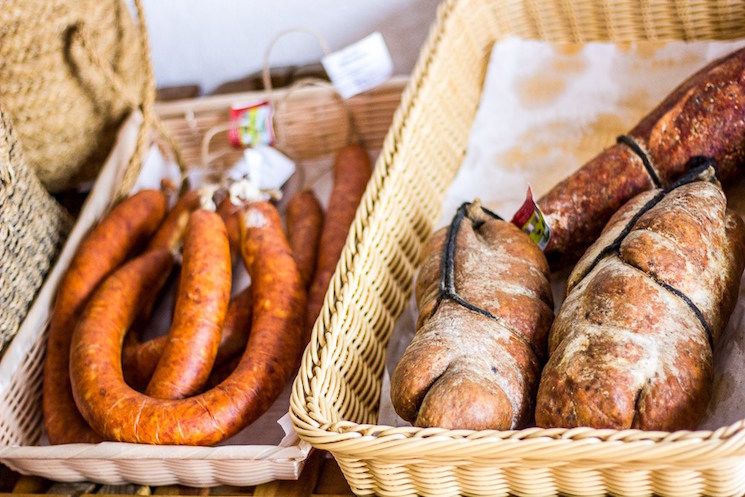 Eat fresh local produce
Image source: Eat Like a Girl
Self-catering accommodation gives you the opportunity to check out new flavours at local food markets, and saves you money too. Pack some cute and colourful lunch bags for delicious lunches made from fresh local produce.
Or, experience pastures new by learning about the food, like Niamh (pronounced Knee-uv) who says: 'I love to meet people when I travel, learn their recipes, eat in their restaurants and wander their streets.' Someone who practises what she preaches, Niamh's blog, Eat Like a Girl, features foodie trips from Argentina to the USA, and many exotic destinations in between.
For those who holiday because they don't want to think about cooking, apps like Spotted by Locals and Foursquare make finding great restaurants easy. But don't rely too heavily on technology – the easiest way to find the best local restaurants, is to eat where the locals eat.
Don't forget!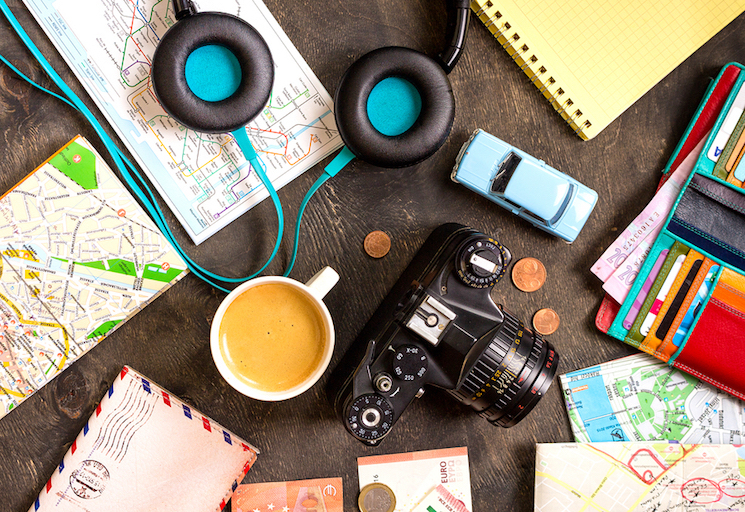 Check maps and documents early
Image source: Bigstock
If you're going abroad, make sure you check the expiration dates on everyone's passports. Marta at Learning Escapes forgot and turned up at the airport with an invalid passport for her son. 'We should have never left it to the last minute. Just remember: don't assume children documents last as long as adult ones!'
Avoid pre-departure stress by making a list of the things you need to do before you go away, including everything from taking out the rubbish to doing a meter reading.
And do your research. One Tiny Leap blogger Maria drove all the way to a water park with her son, only to realise it was shut: 'Cue a major meltdown, one of the worst we'd ever had.' If there are specific places you want to visit on your holiday, do check the opening times before you set out.
What are your top tips for a hassle-free holiday? Do let us know via our Facebook page.