5 creative ways to use washi tape
It's the low-tack tape than can revolutionise your craft projects. We recently added 14 fabulous designs of washi tape to our craft collection, and want to show you some easy and effective ways to use this colourful, versatile tape.
Personalise your stationery
Cover a notebook for a fun and personalised addition to your stationery collection. We couldn't resist covering ours in this adorable sausage dog washi tape. You could also tape the end of pens and pencils for a matching set.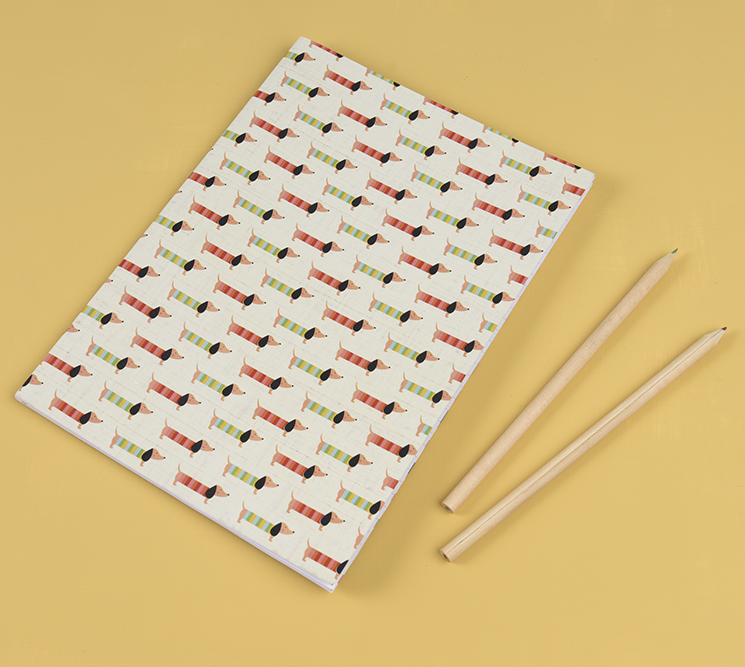 Product used: Sausage Dog washi tape, £2.95
Label your wires
Never argue about whose cable is whose again! Label your wires and plugs to help identify them - a life-saver when rummaging through a table of wires behind the TV stand. You could also write on the tape to help remember which cable is for which device.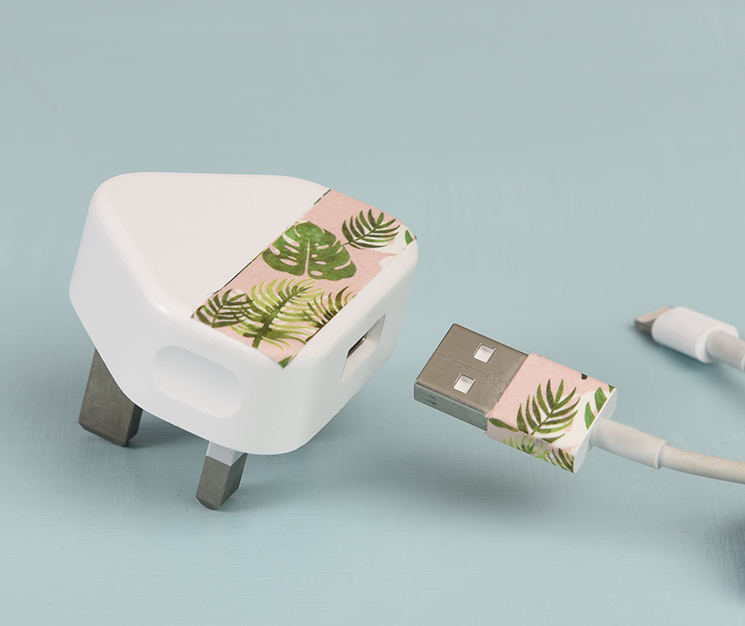 Product used: Tropical Palm washi tape, £2.95
Upcycle tin cans
Wrap washi tape around a tin can for a stylish pen pot or brush holder, or even a planter. You don't need to worry too much about removing each scrap of the original tin can label, as the washi tape will easily cover it up.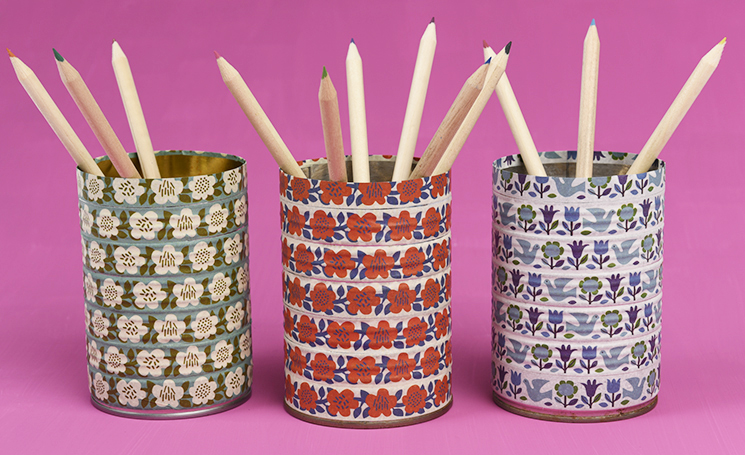 Products used: 
Astrid Olive washi tape, £2.95
Astrid Ruby washi tape, £2.95
Folk Doves washi tape, £2.95
Creative Christmas card
Get creative this Christmas with a really simple but effective greetings card. The green Astrid Olive tape and red Astrid Ruby tape worked well for this Christmas tree design. Simply layer strips of tape of gradually shorter lengths and then draw a very basic trunk and star. You could of course add some glitter or beads to mimic lights and decorations, but we liked the simplicity of this design.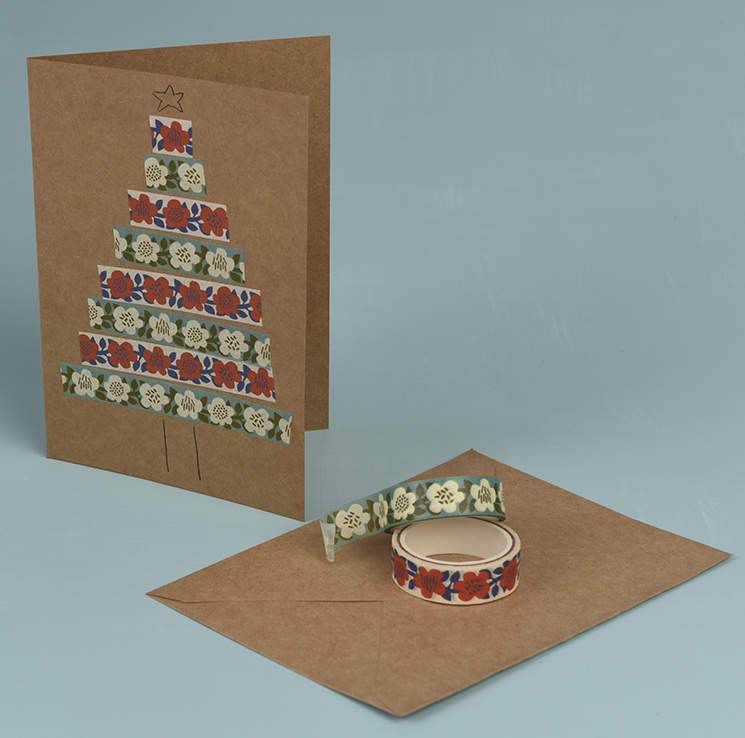 Products used: 
Astrid Olive washi tape, £2.95
Astrid Ruby washi tape, £2.95
Gift wrapping
Rather than having to store rolls of wrapping paper for every time a birthday or special occasion comes round, you can simply add some colour to plain paper with a few strips of washi tape.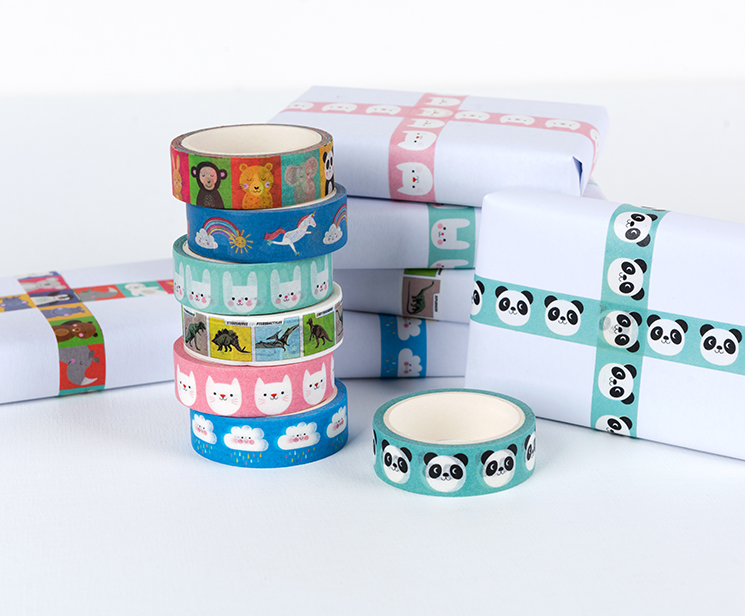 Products shown:
Animal Friends washi tape, £2.95
Magical Unicorn washi tape, £2.95
Bonnie the Bunny washi tape, £2.95
Prehistoric Land washi tape, £2.95
Cookie the Cat washi tape, £2.95
Happy Cloud washi tape, £2.95
Miko the Panda washi tape, £2.95
Shop the full collection of washi tape! We'd love to see how you get creative with yours, so be sure to tag us in your projects with #RexLondon.