Ideas for a space themed bedroom
Are your kids obsessed with all things starry and galactic? If you've been planning on redecorating their room to fuel their fascination, here are some ideas for an outer space bedroom makeover that will leave them over the moon.
Lighting
To transform their room into a space where they can easily dream up intergalactic adventures, set the tone with the right lighting. Pair a string of rocket lights with glow in the dark stars on the ceiling to achieve that night-time twinkle when the lights are off.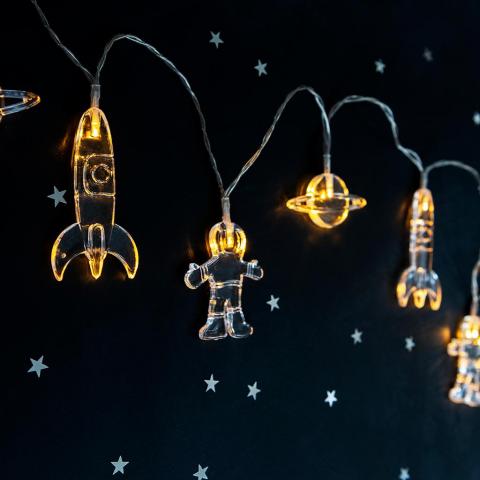 String of LED space rocket lights, £9.95
For their bedside, a cute rocket or moon night light is perfect for that soft glow for bedtime stories just before they drift off to sleep.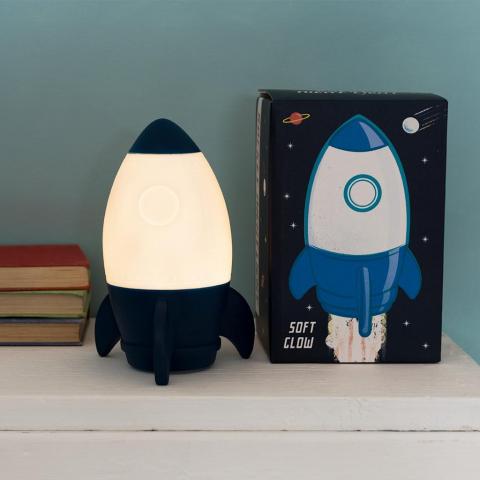 Space Age rocket night light, £5.95
Add an astro touch to your existing light fittings with a paper lampshade, only £4.95!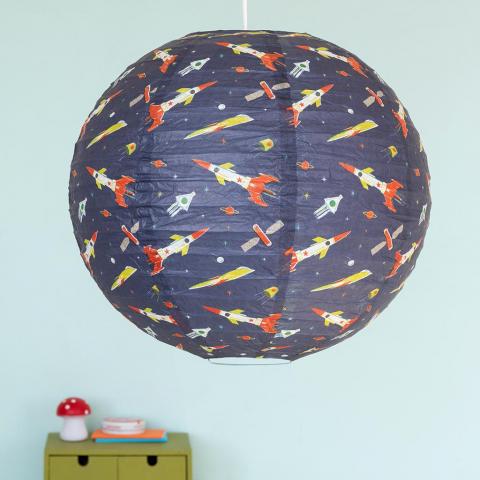 Space Age paper lampshade, £4.95
Wall accessories
Once you've sorted the lighting situation, it's time to tie in the look and feel of everything with some standout accessories, like our Space Age wall chart. It includes informative snippets about the planets, phases of the moon, space shuttles and more!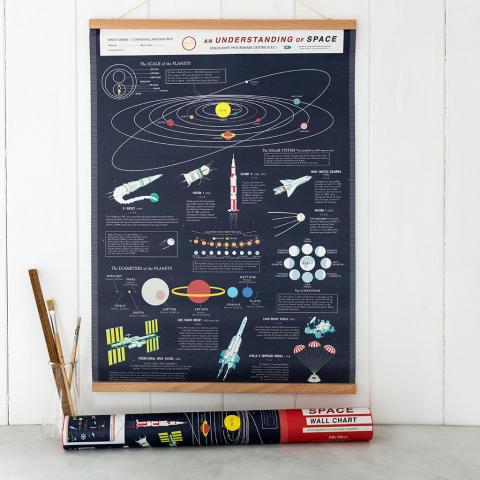 Space Age wall chart, £16.95
 
For another statement piece, try our astronaut wooden clock.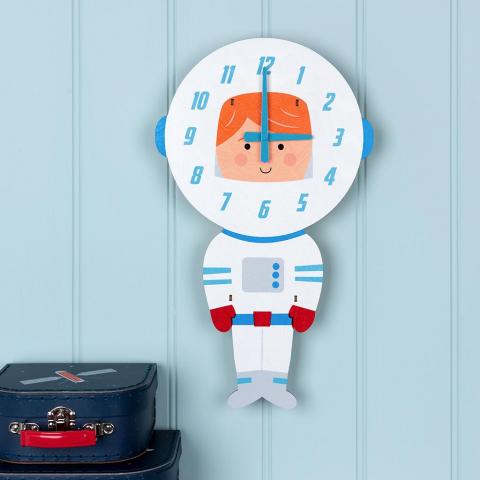 Astronaut wooden clock, £24.95
Track and record those important milestones as your little one rockets up with a rocket design height chart! This Space Age height chart even includes stickers to mark heights,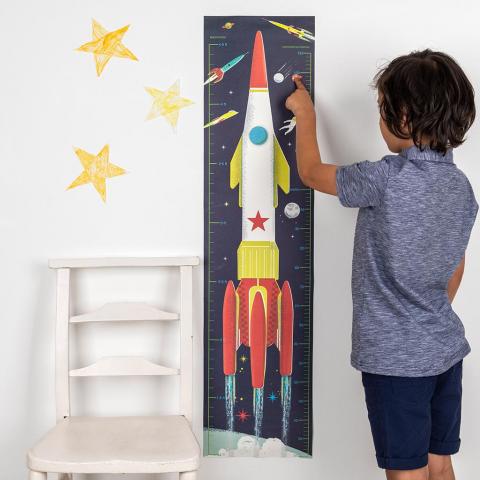 Space Age height chart, £7.95
Fill in the spaces around your wall accessories and furniture with some glow in the dark wall stickers. You could also stick them on a bed headboard to help your mini astronaut feel like they are really floating in space!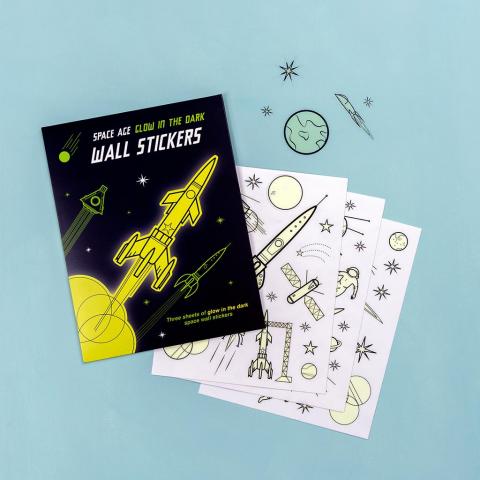 Glow in the dark wall stickers, £3.95
Storage and props
Don't forget the key to any organised kid's bedroom - lots and lots of storage! So why not get a space-themed jumbo bags, made from recycled plastic? From storing clothing and bedsheets to toys and knick-knacks, this will keep their bedroom clutter-free yet still stylish.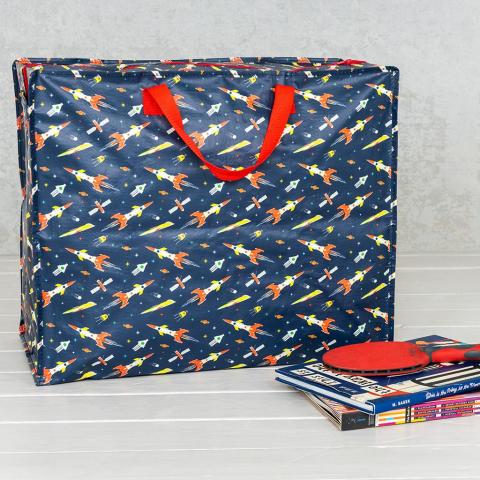 Space Age jumbo bag, £5.95
For the final touches, consider displaying any of their space-related crafts and toys on a shelf. Make 3D space mission vehicles with our DIY kit and set each one out in different parts of the room, or all together for an iconic display.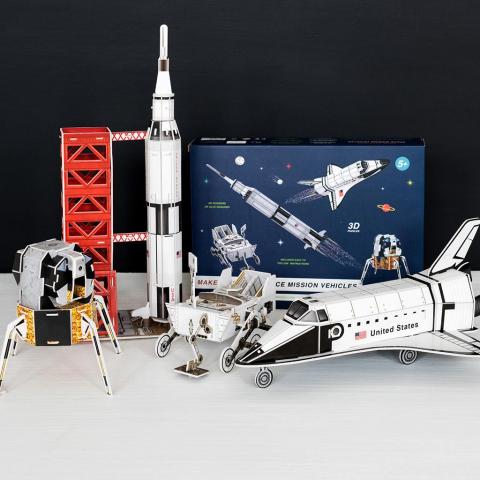 Make your own Space Age mission kit, £19.95
We hope you found some interstellar inspiration! Shop our full Space Age collection if you'd like more galaxy-related decor, craft kits, kid's tableware, party essentials and more. 
Share: