How to gift wrap a bottle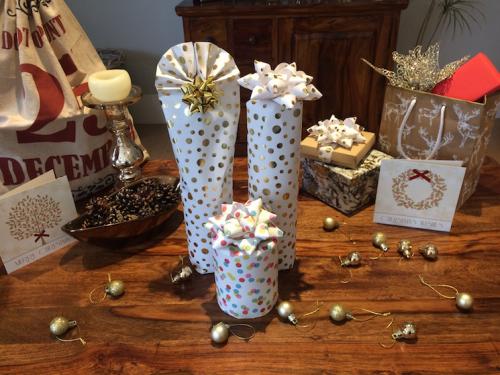 We're all pleased to receive gifts that have been wrapped with thought and care.
Everyone likes to receive a gift, especially if it's been wrapped with obvious thought and care. Whether it's a special present or you've grabbed a quick bottle of wine to take to a party, take a few minutes to make it look good.
Wine bottles might not be the easiest shape to wrap, but a few easy tips can elevate a simple offering to a whole new level.
We used luxury wrapping paper from the Rex London range for our cylindrical gifts. And no-one need ever know you've pre-prepared half a dozen bottles of Prosecco in advance, ready for last minute surprises!
Here's how to wrap like a pro...
See our step-by-step tutorial for how to make a beautiful bow like the one used here
For an unusual variation on this theme, watch our second, super-speedy video to show how to get a pretty fan-edged top.
The smaller your folds at the top, the more frilly your fan will turn out!
Rex London's top tips for wrapping a bottle
Luxury, high quality wrapping paper is less likely to rip.
Have all your equipment close to hand before you begin.
Professional gift-wrappers use double-sided tape.
Make your own bows for a stylish finish.
Work at a comfortable level, preferably standing at a kitchen worktop or sitting at a large table.
Step-by-step guide to wrapping a cylindrical item
The videos above are not just for wine bottles. This technique works just as well for any cylindrical gifts such as toiletries, food, or candles. Check out this step-by-step method for wrapping cylindrical items, using our Confetti wrapping paper.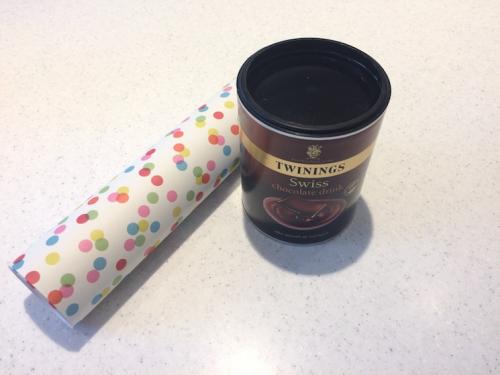 Step 1: Trim your paper to the correct size.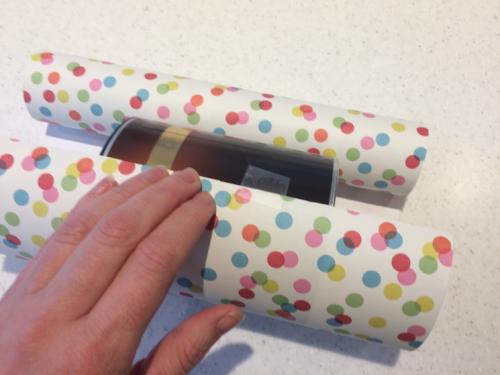 Step 2: Lay your present down on the paper. Stick the edge of the paper to the gift or bottle to ensure it can't roll.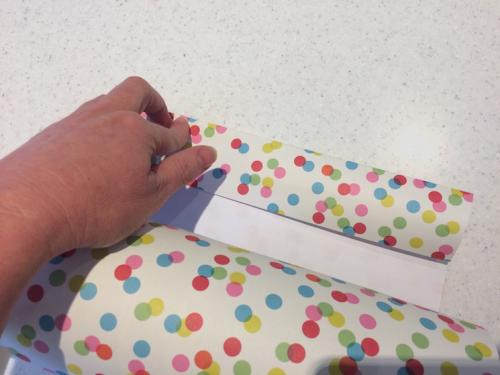 Step 3: Make a fold along the other edge of the paper to give you a clean and neat line.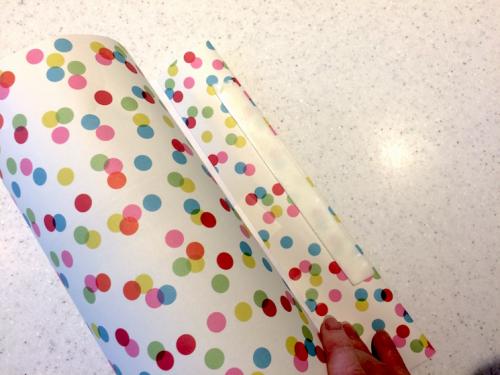 Step 4: Use double-sided tape to secure the edge.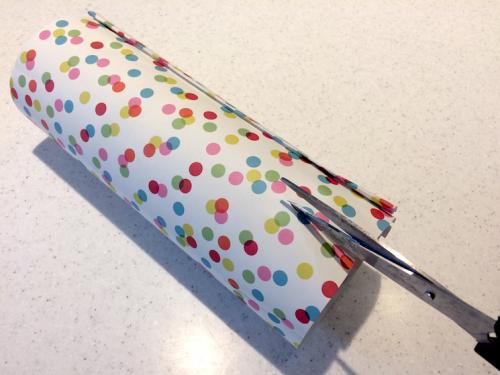 Step 5: Make evenly spaced cuts in the paper on the bottom of the item you are wrapping.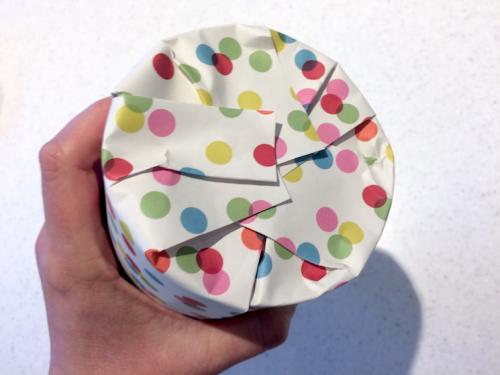 Step 6: Fold the sections of paper inwards until it's neat, and use some double-sided tape to secure it in place.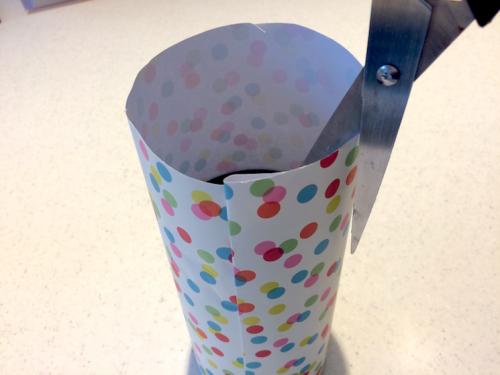 Step 7: Now for the top. Trim any excess paper and make evenly spaced cuts about an inch apart from one another. Leave 1-2mm between the bottom of your cuts and the top of the item. Fold each section down, and stick in place.
If you want the fan-topped version, you'll need about 20cm of excess paper above the gift. Press the paper down into a flat panel and, starting at the top edge, fold the paper down as if you're making a fan. When you reach the top of the gift, secure the centre of the fan with tape and open it out to create the arc shape. Add a bow or ribbon and you're done!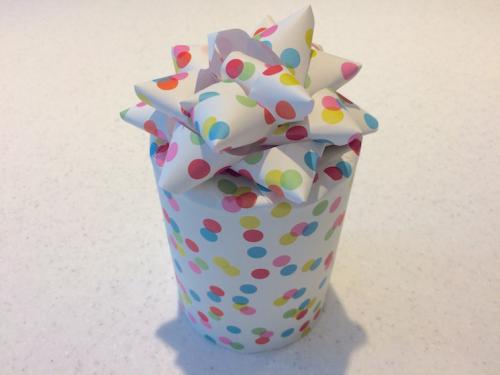 Step 8: Secure with tape and finish with a bow or ribbon. Check out our tutorial on how to make a bow using wrapping paper.
Good luck! We hope this helps you master how to wrap a bottle.
Share: