Wednesday 31 December 2014 | abby
Decorate your small room
Small is beautiful, but it can be tricky to unleash the gorgeousness of a very small room. If you're struggling to make the most of a little box room, don't worry - we've got plenty of tips to help make your tiny space tremendous.
Colour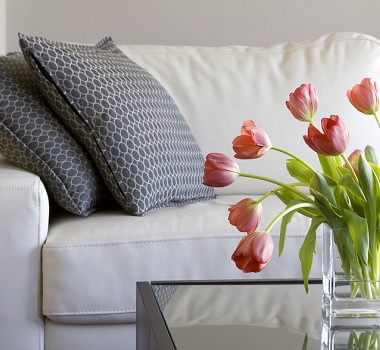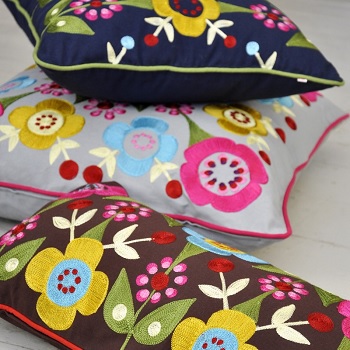 Left image source: debr7k
First step: colour. Light colours make a room look bigger, so some of the best wall colours for a small room are cream, cool green and pale blue. Paint skirting boards, picture rails and cornices a lighter shade than your walls to really open up the room.
Choose similarly light shades for textiles and furnishings - especially large items like sofas or beds - and keep flooring pale too. If you're craving some zest and zing after all those neutrals, go wild with brightly coloured accessories like cushions, throws and wall art.
Furniture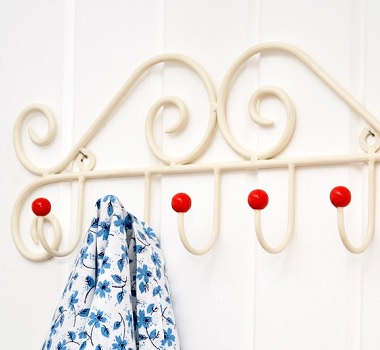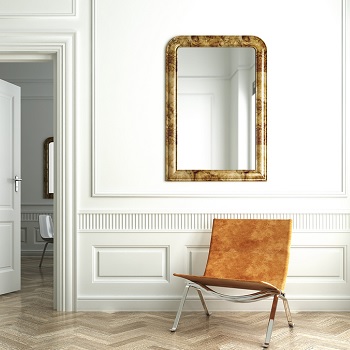 Right image source: arquiplay
A small room needs small furniture: huge sofas, wardrobes and beds are definitely a no-no. Instead, use multipurpose furniture like ottomans, storage benches and futons to really maximise the space you have.
Mirrors can give the illusion of depth to a room if they're positioned correctly: hang them where they'll reflect light (natural or artificial), the outdoors, or a pale-coloured wall. Lastly, keep floors and surfaces clear of clutter by using hooks, shelves and drawers.
Lighting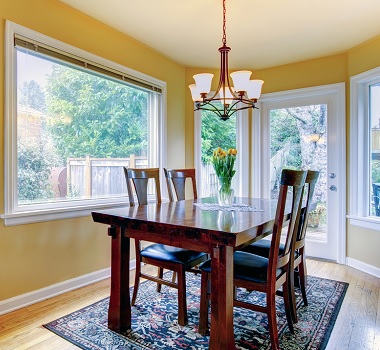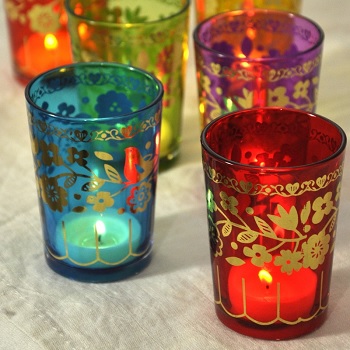 Left image source: Iriana Shiyan
If you're lucky enough to have good-sized windows and lots of natural light, don't block it out with curtains and blinds. If your small room is naturally dark, you'll need to make good use of lamps and lighting. Distribute lights evenly throughout the room and don't leave any shadowy corners.
Creating layers of lighting - for example, by combining a chandelier with wall lights, pendant lights and lamps - can really open up a dark space. Don't underestimate the power of soft decorative lighting and candles to make your room look bigger and to create atmosphere.
Give your small room a little love and turn the puny into the palatial with DotComGiftShop's range of gorgeous home decorations.