Biscuit blogs we love
We love biscuits with our tea. In fact, we love biscuits full stop. So we've gone searching for baking bloggers whose biscuits are simply divine, and you can check out our favourites below. Now, time to put the kettle on...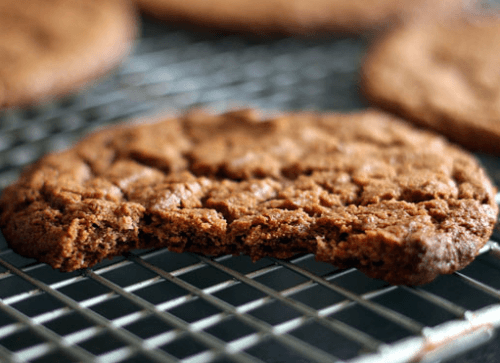 At 'A Merrier World' Kate shares her thoughts on food and family. Her lovely recipes and funny descriptions make for a delightful read and, of course, the biscuits she makes are irresistible. Why not try out her Jubilee Nutella cookies? Not the most obvious choice for a royal snack, but any excuse to make biscuits this good is fine with us! Pull up a chair and have a read - this blog certainly makes for a merrier world.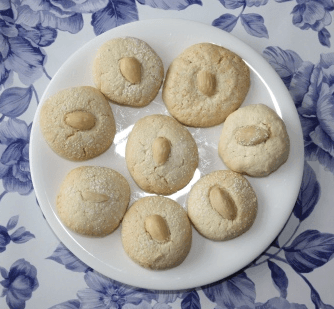 This is the place where self-taught cake decorator, Emma, blogs about her baking adventures and shares photos of her brilliant creations. Raised in a traditional Jewish household, Emma grew up helping her mother in the kitchen (and licking the spoon, of course!). Check out her biscuit recipes for some brilliant ideas. Her chocolate-dipped Viennese biscuits look like little swirls of heaven!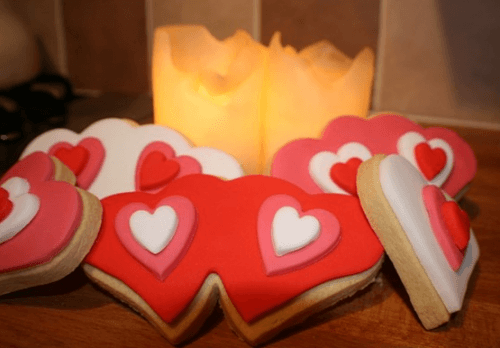 Shelley runs her baking company from her home in the Midlands. She specialises in stunningly decorated cupcakes and biscuits, and personalises her baked delights according to the occasion. Are you getting married this year? Then you won't be able to resist her delightful wedding dress biscuits! But be careful, they're so pretty they may put your real wedding dress to shame...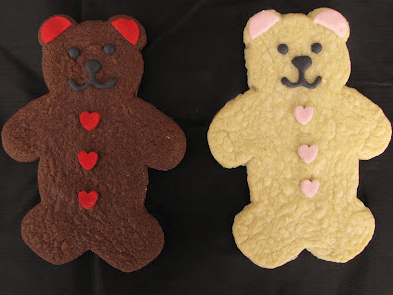 'Making life sweeter' - that's the tagline of Claire's baking blog, and we think she's doing a brilliant job! There are plenty of beautifully decorated biscuits to feast your eyes on here. Our favourites are the the Easter bonnet biscuits - vanilla sable biscuits topped with a marshmallow and icing. Simply inspired! We're feeling hungry just looking at them.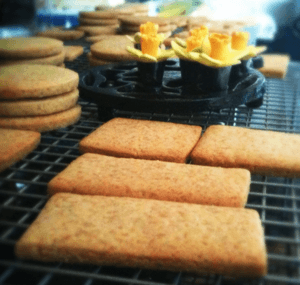 Ali bakes and makes at home in Scotland, for her two boys and her husband, Mr Biscuit. As well as crafting pretty things, she makes lots of delicious treats to eat including, of course, yummy biscuits. The heart shaped biscuits she made for her friend are a vision in pink, and the daffodil biscuits are simply adorable. Too pretty to dunk in your tea, these treats are little works of art!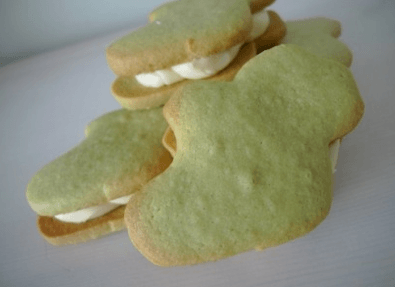 This is a cookery blog with a difference. Pink cupcakes aren't Libby's style - she has a passion for rock and retro, and she indulges it through her baking. Have you ever seen an edible plectrum before? Her peanut butter plectrum biscuits are such a brilliant idea, and they look great. For baking with a rock and roll twist, London Baking is calling!
If you know of any other biscuit-themed blogs we should add to our list, please don't hesitate to contact the blogging team at dotcomgiftshopblog[@]gmail.com.
And don't forget, for a fantastic range of funky biscuit tins, make sure you check out our excellent collection.
Share: