Behind the Design: Top Banana
Meet Sarah, one of our in-house designers here at Rex London and the creative mind behind one of our most fun and funky designs to date, Top Banana. We asked her what went into bringing this bright and colourful print to life across a range of products.

What inspired the design?
I was inspired by the fun nostalgia of stickers and sew on patches. As a kid I was crazy about stickers and loved collecting them and swapping with friends! I thought it would be a really fun print idea to create a pattern that looked like a collection of cool and colourful stickers. I was really drawn to a 70s influence, with retro graphics and bold bright colours. 

Where did you start? 
I started by researching retro items that would be fun to illustrate. I loved the idea of a colourful bubble-gum machine and a cool retro roller skate.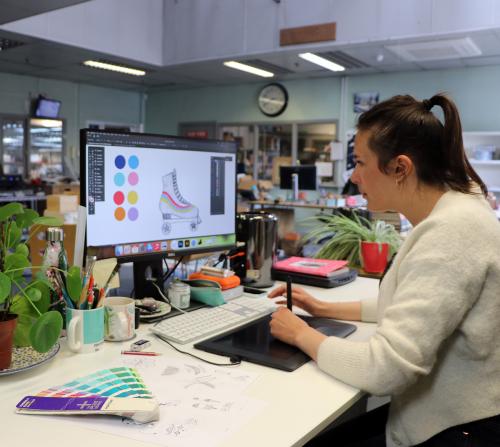 Sarah starts to add colour to a sketch of the roller skate that has been scanned into the computer. 
I brainstormed lots of fun things that take you back to being a kid! I did simple line drawings to focus on the shape to begin with, and then began to bring them to life with the bright colour palette that you see. 

How did you choose the overall style?
I wanted to keep the style of the illustrations simple and graphic so that the little icons were punchy and fun within a pattern, without getting lost in too much detail. Researching retro graphics led me to drawing rainbows, skates, peace signs and bubble gum. I thought it would be fun to have someone blowing a bubble with the gum... and Cool Cat was the one! 

What's your favourite Top Banana product so far?
That's a hard one because they are all really fun! I think I would go with the Top Banana children's umbrella as it's the perfect print for brightening up a grey, rainy day!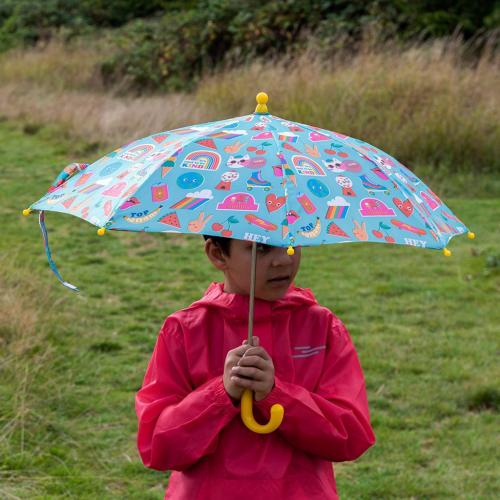 Top Banana children's umbrella, £8.95
I also really love the new jewellery we have recently launched in this print. Who wouldn't love a sparkly roller skate necklace & bracelet?!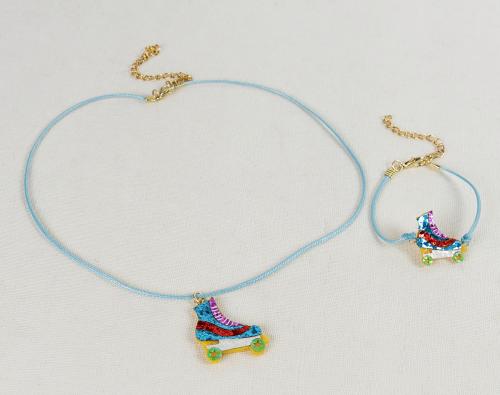 Roller skate glitter necklace, £4.95
Roller skate glitter bracelet, £3.95
Feeling nostalgic? Explore the full Top Banana collection for plenty of retro-inspired treats. 
Share: