14 flourishing family blogs
Thursday 15 June 2017 | matt
Whether you're looking for tips on reducing your child's exam stress, the best 'dad jokes', or just a good laugh about the goings on inside family homes - these brilliant family blogs are the place to go.
Read on, and discover all that these honest, insightful, and wonderfully written blogs have to offer.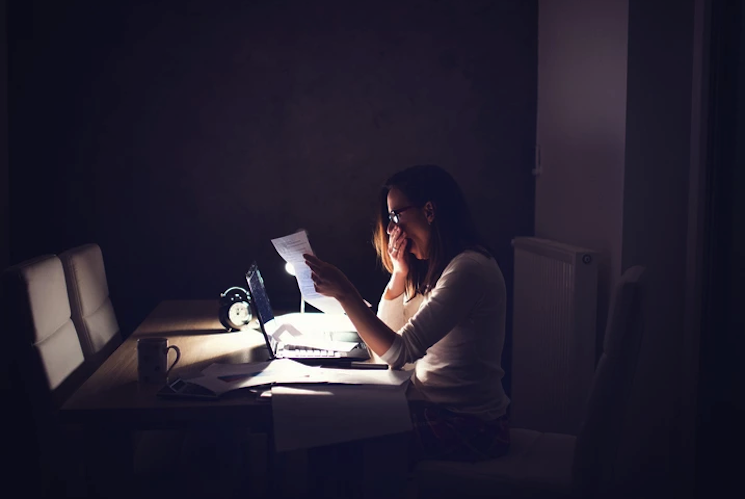 Jo gives her top tips to help you get the best night's sleep
Image: Guilty mother
UK mums with toddlers or babies lose 2.9 hours of sleep every night, according to research. Blogger Jo, aka, Guilty Mother says: "You have my sympathy, but you will get through it. It just takes a few years!"
Guilty Mother shares her experience of motherhood and family life, so others won't feel so alone (or guilty). Want to get a good night's sleep? Jo says, quit digital technology an hour before bed – the blue light from your devices is too stimulating. Check out her other tips to make sure you get the refreshing sleep you need.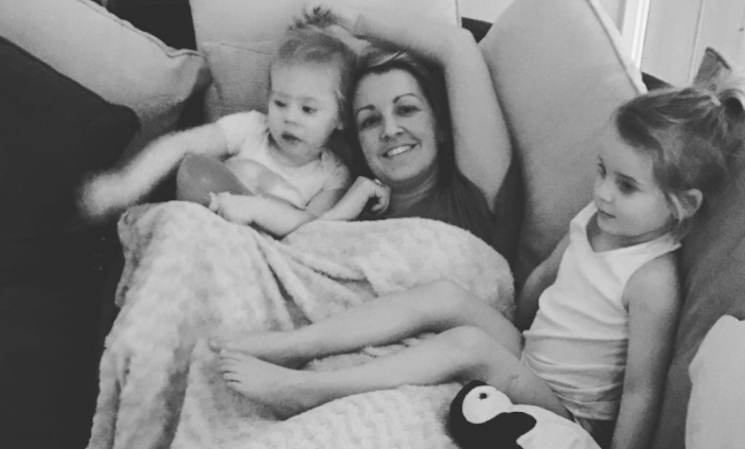 This mum tells it like it is
Image: The Baby Bible
Postnatal depression: "Who the hell does it think it is? And how dare it barge in uninvited to the time in your life that is supposed to be one of the happiest and most precious?" Blogger and author of The Baby Bible, Liv is "mum of two delicious tiny humans and the wife to an equally delicious hubby that looks a bit like Rob Lowe."
The Baby Bible is all about telling it as it is. As Liv says: "Want to discuss how you are feeling about being a mum, warts and all, NO JUDGEMENT? Come join the No Bullshit Mum Revolution."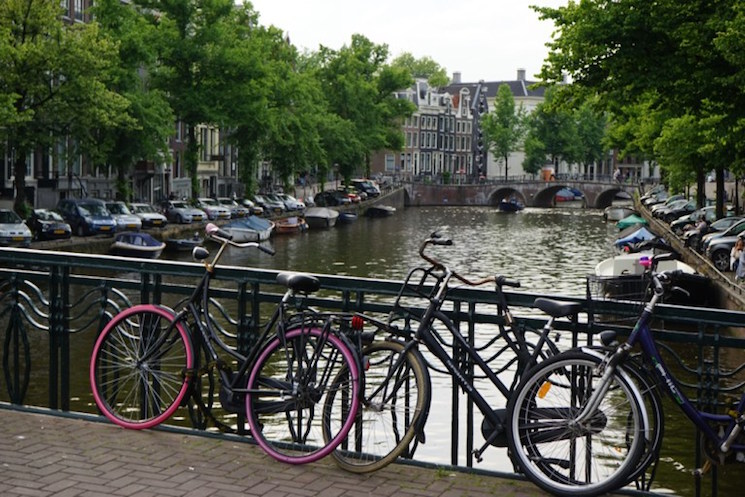 How to make a city break work for kids
Image: Parentshaped
Ever fancied a city break, but worried about how to make it work with the kids in tow? Blogger Penny's family loved the hop on and off buses along the Seine in Paris: "It gives little legs a chance to recover and grown ups a chance to really appreciate the architecture."
Penny blogs to share her wealth of knowledge about family travel. Her top tip for visiting London with the tribe: "City breaks can be fast paced, but boats encourage you to take it slow."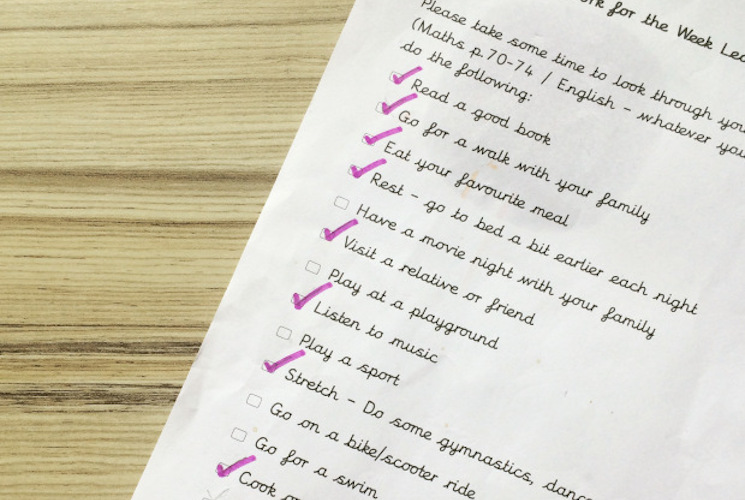 Support at home and at school helped Sarah's daughter cope with SATs
Image: (Mostly) Yummy Mummy
How do you get a sensitive eleven-year-old through her SATs? Blogger Sarah's top tip is not to cram, but to practise little and often. She says: "A few months ago, my eleven year old used to crumble just at the thought of the word 'test' but this gentle preparation has helped her to mentally prepare."
Mostly Yummy Mummy is mum to four. She says she feels like she's been winging it for the past nineteen years, but there's plenty of sound advice here for anyone raising a family. Check out her blog to discover how her daughter got on.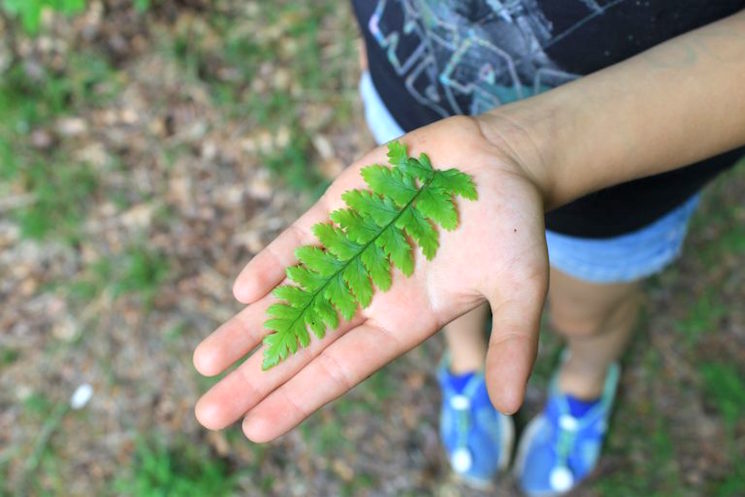 Take a leaf out of Jacqui's book
Image: Mummy's Little Monkey
Short of ideas for outdoor activities the kids will love? Blogger Jacqui's kids loved scavenger hunting in the woods: "They were literally screaming with excitement as they rushed off, competing with each other to find the treasure first." What a great way for little ones to burn off some energy and learn about the woods at the same time.
An international journalist for over 20 years, the pen behind Mummy's Little Monkey gives the lowdown on getting the most from family life. Do you have a children's party coming up? Find out how to cut junk food from the menu.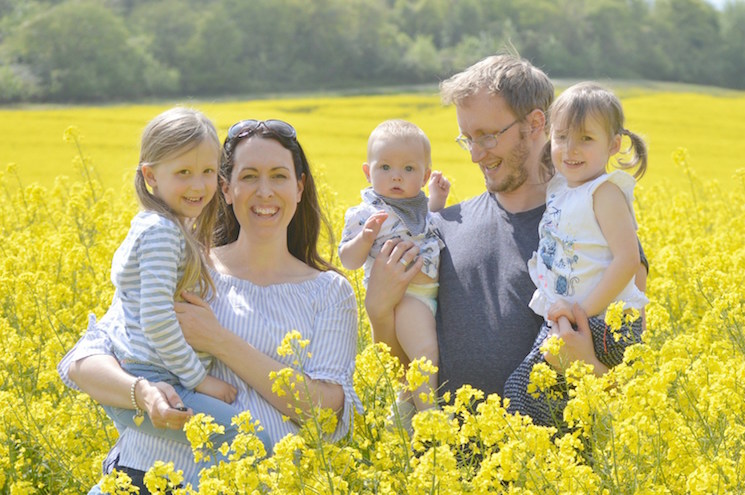 Katy and her family embrace the hygge philosophy all-year round
Image: What Katy Said
Anyone whose baby has allergies will know what a headache weaning can be. Follow baby Wills as he moves onto solids. Blogger mum Katy says: "Sweet potato is lovely and squidgy, perfect for his little gums to suck on!" As Wills develops, he'll need more complex meals. Find out how Katy deals with the challenge. Hint – you can't go wrong with the right cookbook.
A great source of info and support for parents, What Katy Said offers an insightful take on family life. How do make sure your kids are happy, balanced and well-behaved? Katy says, you need hygge – parenting the Danish way.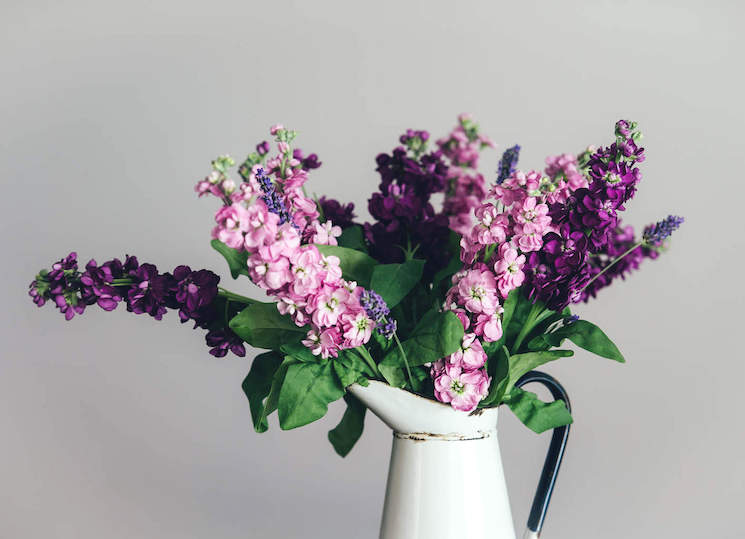 Lavender in the bedroom will help you sleep better
Image: Boo Roo and Tigger Too
"Mother-in-law in the bedroom? Perish the thought!" Blogger and mum of three, Sarah gives you the lowdown on what houseplants are best for the bedroom. Turns out she's talking about 'Mother-in-law's tongue', or 'snake plant' which, despite its unappealing name is a great air purifier.
Sarah blogs about everything from home decor, to fashion and family life. Here you'll also find honest reviews and random thoughts from a busy mum. Did you know there's Formaldehyde in grout, fillers, and adhesives? Check out Boo Roo and Tigger Too to find out which plants cut household air pollution.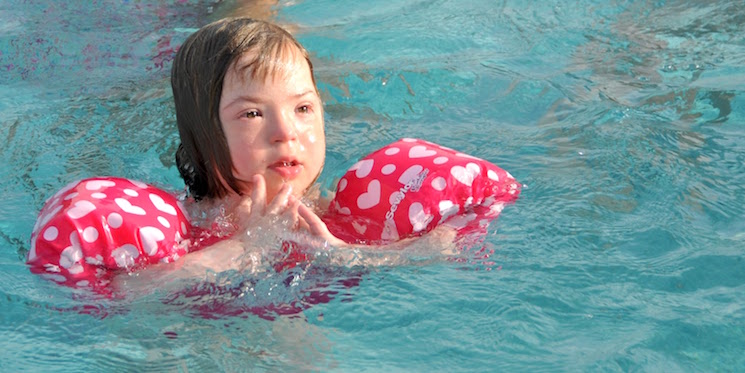 Hayley's little mermaid
Image: Downs Side Up
"There will be challenges, but you will not regret or wish to change any of it." Meet blogger Hayley, mum of two with a daughter who has Downs Syndrome. Anyone who has a child with Downs will find this blog a fantastic resource – for all of us, it's a great chance to discover how truly special, children with special needs are.
Ever wondered what sort of gift would be most appreciated by a child with special needs? From bath toys to lava lamps, Hayley will help you find "a present that will delight, educate and develop the senses."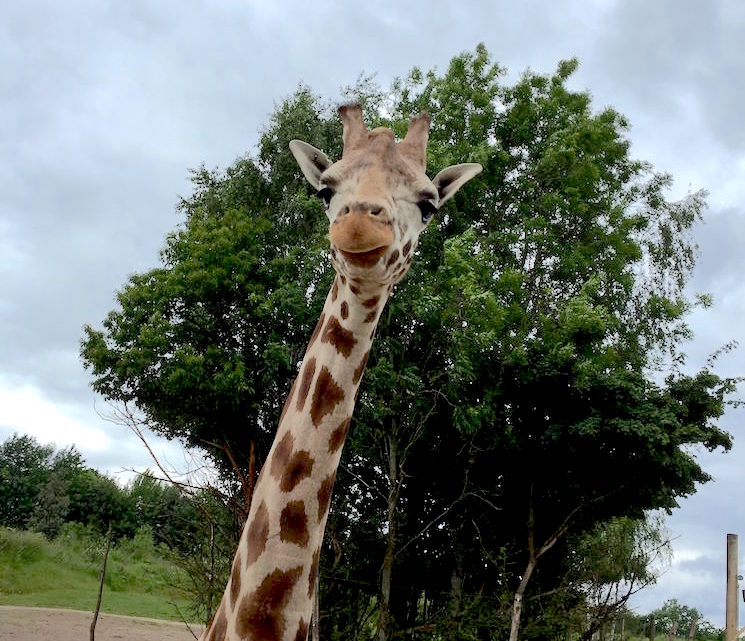 A day out at Chessington World of Adventures
Image: Futures
Blogger Rebecca's going debt free as soon as possible. How? Hustle, hustle, hustle. If you'd like to do more to supplement your income, it's well worth checking out Futures. Find out how to maximise income while clamping down on your outgoings. One way to earn a little extra is by completing online surveys.
You'll find plenty of family news, reviews and collaborations here. Considering a family outing to Chessington World of Adventures? Find out how Rebecca and her brood got on. The Gruffalo River Ride seems to have gone down well.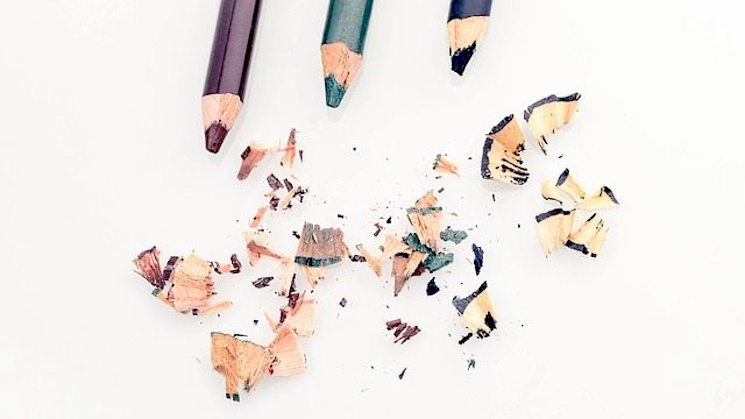 Emma's daughter, Chloe, is her go-to-girl for make-up tips
Image: Emma and 3
Parenting a teen is lots of fun says blogger Emma, whose millennium baby is now driving and applying for uni. It turns out parents can learn a lot from their teenage children. Not convinced? Emma says her daughter helps her get her makeup right!
This mum of three blogs on everything from how to pass your driving test without breaking the bank, to family holidays and more. She asks: Are you a financial crisis waiting to happen? Check out the blog to see how future planning could help you and your family.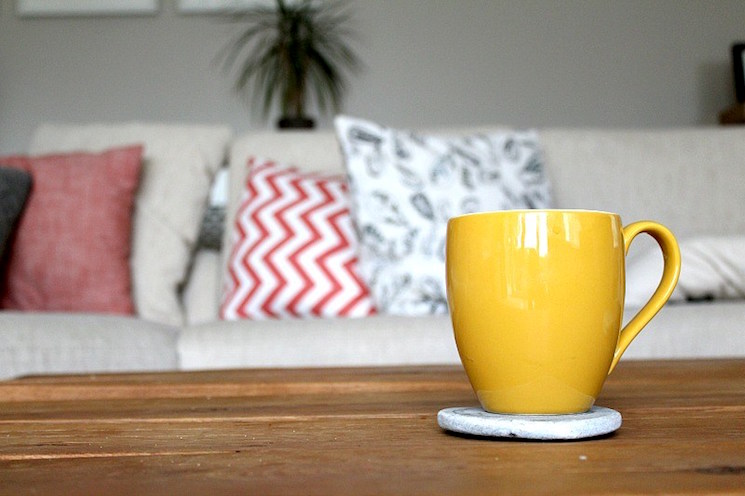 Make room for more 'me time' with Natalie's top tips
Image: Mum in Brum
Busy mums and dads will love blogger Natalie's tips on how to gain a little more 'me time'. She began meal planning in January and now swears by it – check out her post to find out how else you can squeeze more time out of your day.
Natalie started Mum in Brum when her little girl was born – to save her brain from turning to mush. Now pregnant with her second, her blog is a treasure trove of posts about parenting, fashion, travel and more. Decorating a toddler's bedroom? Find out how to create a 'grown-up' space for your little one.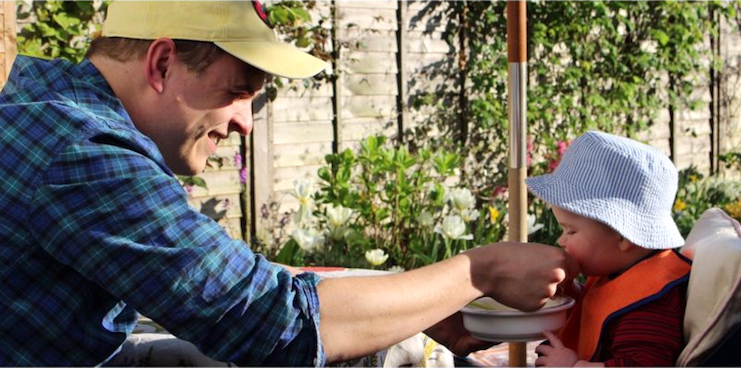 Get your new dad training regime here
Image: You the Daddy
"Nothing can prepare you for the sights, smells and sleepless nights that you'll experience in your first few months as a new parent," says Giles of You The Daddy. His step-by-step guide to preparing for parenthood is full of childcare hacks to get you started. He says, learn to live like a Ninja – check out his blog to find out more.
You The Daddy offers an interesting view on modern fatherhood. Why did the scarecrow win an award? Because he was "outstanding' in his field. Yes – we found the comedy section. If you like jokes that make you groan, you'll love this blog.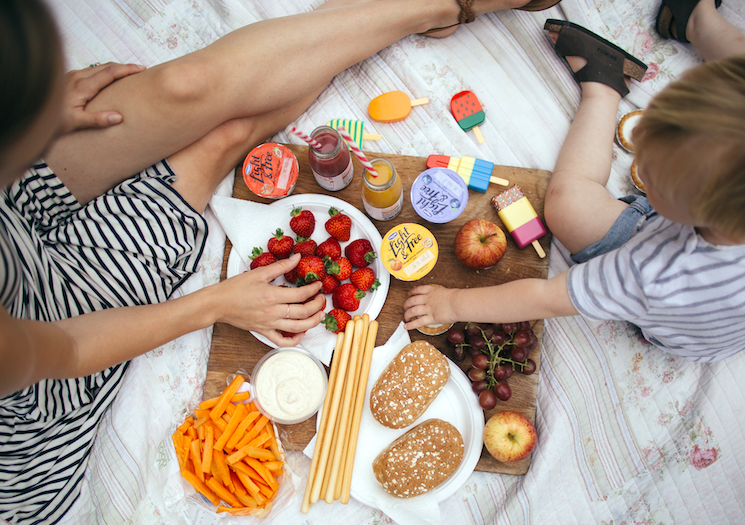 A simple but stylish family picnic
Image: Hannah Maggs
When blogger Hannah Maggs' toddler son woke from his nap, his first words were "picnic mummy?" Drowning in emails, chores and an endless list of other things to do, Hannah thought: "Why not?" Check out her post for some fab ideas for simple family picnics.
Spring and summer call for lighter clothes, and says Hannah, a refresh of your makeup bag. Find out how she got on when the people at Westfield, London invited her over to pick and share some new cosmetics. A style savvy blog for parents everywhere, you'll love this one.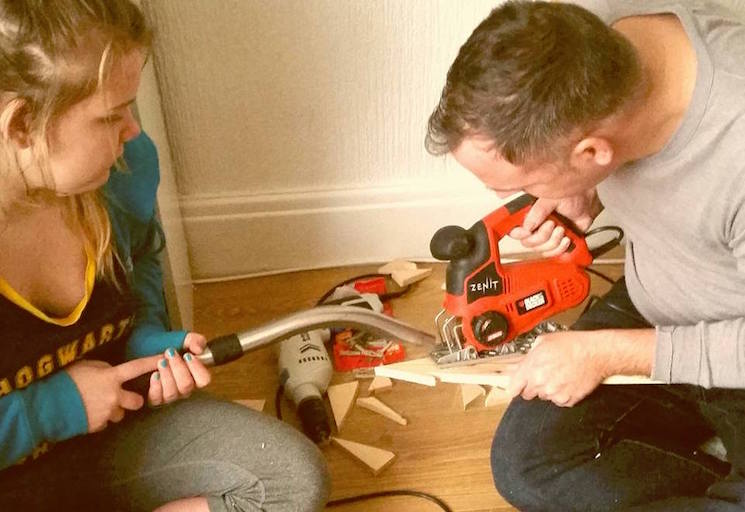 How many 'dad skills' do you have under your belt?
Image: Corporate Dad
Corporate Dad misses self-employment, but says: "Your business needs often come into conflict with your family's needs. Sometimes, this ends up becoming a business vs family situation. Which will win?"
If you struggle with your work-life balance, there's some valuable advice on Corporate Dad's down to earth blog.
Man of the house? If you're a dad, how many of the essential 'Dad skills' do you have? Staying calm during family arguments is one, while another is driving while distracted by children. See how many of the top fifty skills you can tick off.
Looking for more? Check out these fantastic family blogs, too...
Do you write a family blog? Or simply have some top tips and 'life hacks' you wish you knew sooner? Share them with us on our Facebook page - we'd love to hear them!