Fantastic family blogs
Are you a mum or a dad in need of some new ways to entertain your young family? Or just a parent looking for some laughs or reassurance about family life? We've got just the thing for you.
Funny and honest, here are our favourite family bloggers we've found.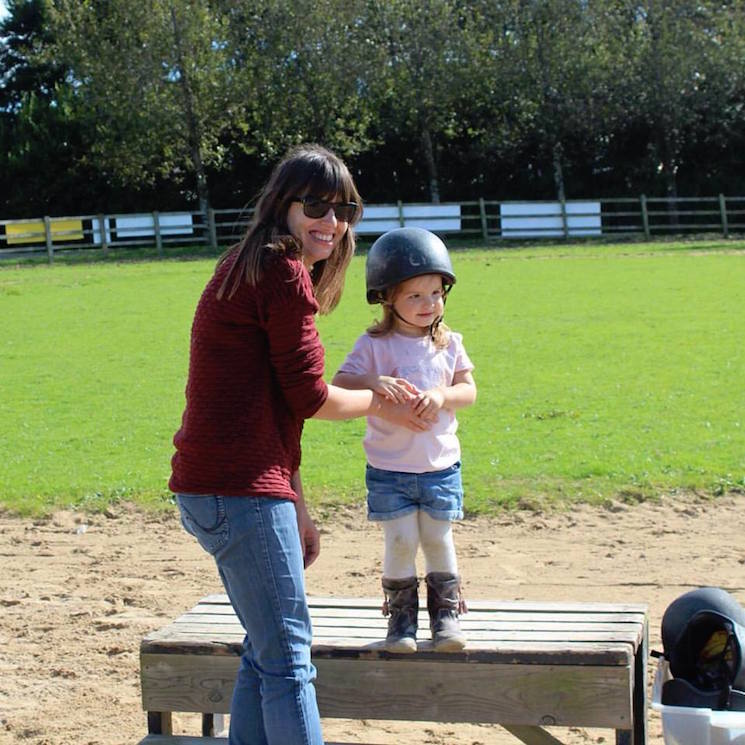 Kate and her daughter, just before a pony ride.
Image source: Crafts on Sea Facebook
With two little 'superheroes' at home, Crafts on Sea's Kate knows how to make arts and crafts fun. Are you a mum to a little Star Wars fan? All you need to make this stunning sponge-decorated Death Star is cardboard, a sponge, kitchen scissors and poster paint.
Lucky blogger Kate lives near the seaside in Cornwall. But you don't have to be close to a beach to draw inspiration from her seaside crafts. Find out how to make your own salt-dough decorations – yellow seashell-decorated stars. Genius.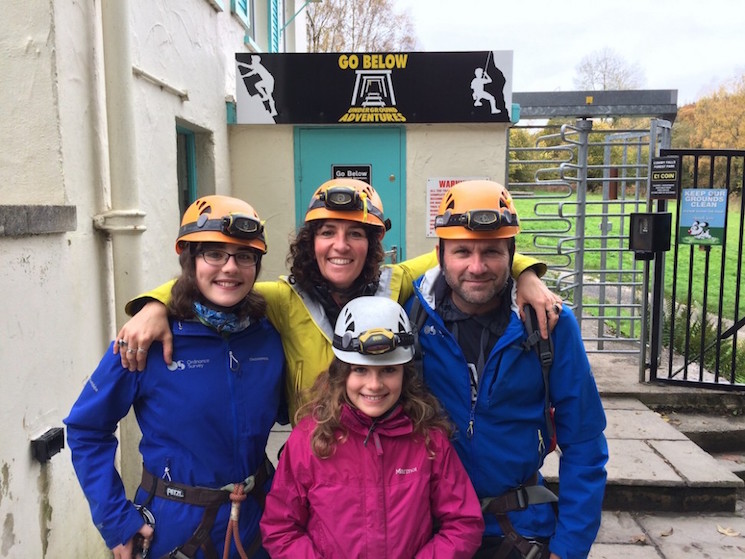 The Meek family went on 100 adventures together - in one year!
Image source: Do Try This at Home
The Meek family sold their house in 2014, quit their jobs and headed off to explore the UK by caravan – their year long 'ed-venture.'
As a family, the Meeks also went on 100 adventures together in 2013. So if you're looking for some inspiration for getting out and about, let them be your guide to wild river swimming, bridge building, and beach sleeping.
After a stint exploring Europe in 2016, the Meeks are now back in the UK but the 'ed-ventures' continue. Kerry and Tim Meek want their trips to help their daughters 'develop into confident, resilient, inquisitive, well-rounded individuals with an adventurous mindset.' So far, so good! Who knows what they might get up to next...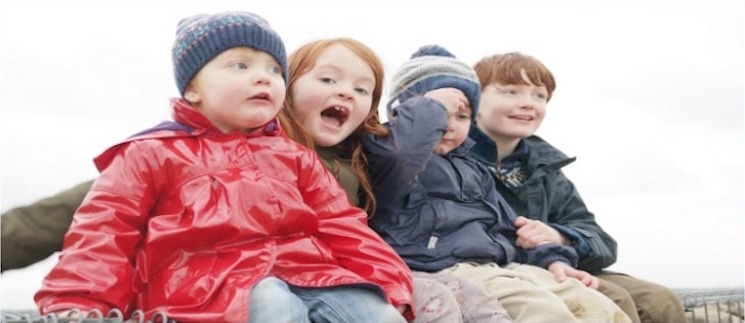 Blogger Emily plus her four children are a Family Four Fun.
Image source: Family Four Fun
'Four children, potty training, a cat and a clumsy mother' all took their toll on Emily's home in London – it was a mess. But then she fell in love with…the doctor, the Rug Doctor. 'It was an intense and filthy affair at times, hard work but worth every minute!' She says.
Do you have a big family too? Emily's post on finding time to do the things you enjoy will resonate. As she says, it's 'surprisingly hard [to do] when you've been devoting your time to running a home and bringing up children.' Her advice? Allow yourself to be selfish once in awhile.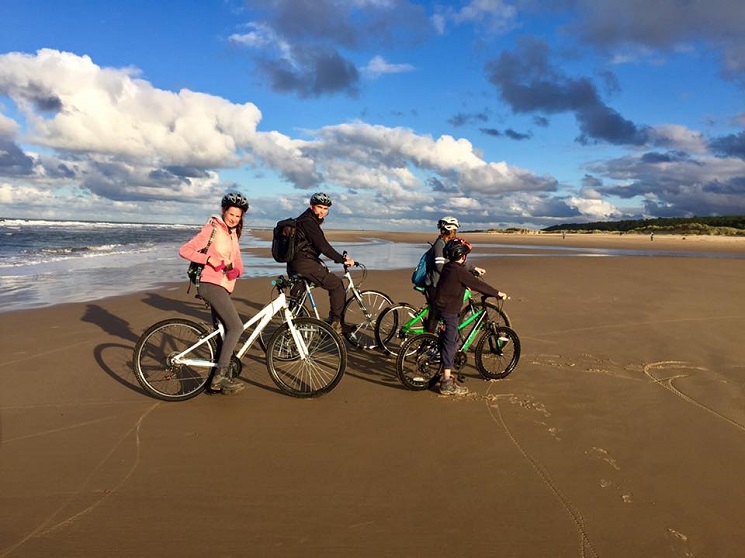 Gav and Shell spend one day every week outdoors with their family.
Image source: Get Out with the Kids Facebook
If you love the Great Outdoors, but can't convince your children of its merits, Get Out with the Kids' Gav and Shell have the answers.
While they admit that they 'don't have a magic solution for all the issues we face as parents', making sure they spend one day every week outdoors with their family definitely works for them. And with watersports, cycling, hiking and more on their weekly adventure agenda, they make it look like a lot of fun.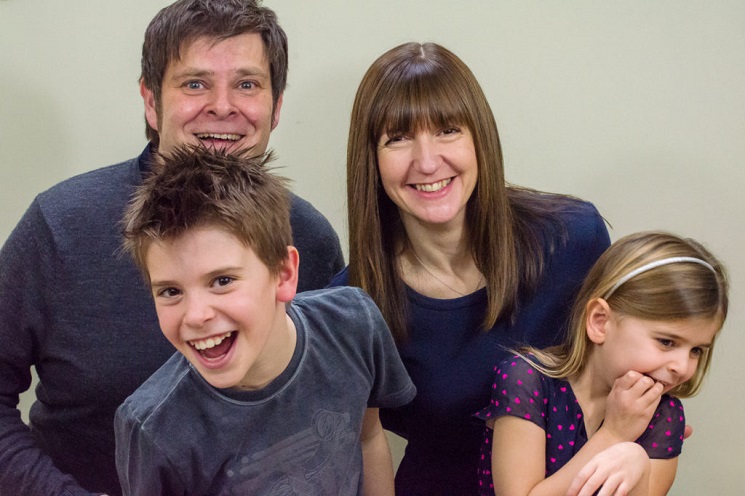 Catherine Hughes and her Growing Family.
Image source: Growing Family 
Blogger Catherine Hughes has two children, a husband and not enough time on her hands. Sound familiar? She's doing all she can to make 'the most of busy family life, indoors and out' and has lots of ideas to help you do the same.
A self-confessed 'gardening geek', check out her tips for encouraging the kids to get involved. She says keep it simple – just 'let them get dirty!'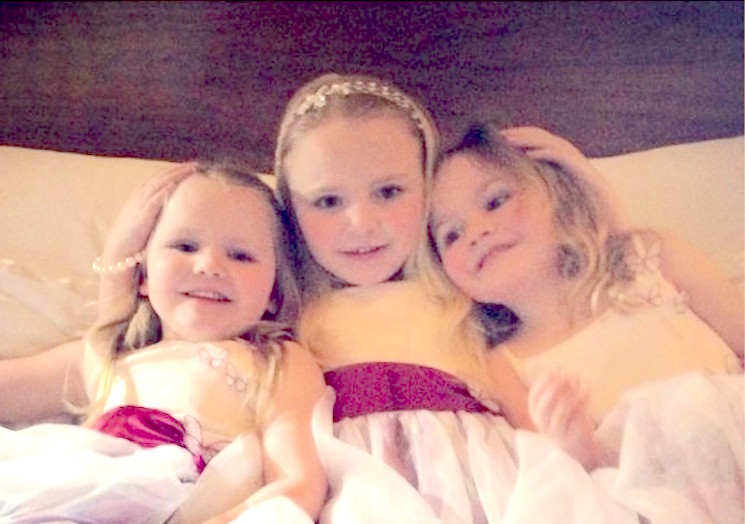 Rebecca a mum of three, including twins!
Image source: Here Come the Girls
'The plan was to have two children' says blogger Rebecca English, 'but we didn't notice the BOGOF offer on babies that week.' Today she's mum to twin four-year-old girls and a seven-year-old, and says she's 'surrounded by a sea of pink plastic.' 
Whether you're a parent to 'multiples' or just feeling outnumbered, Rebecca's honest post on how she coped when her twins were born offers an interesting insight. Hint: caffeine and sugary coffee because 'sometimes adrenaline just isn't enough'.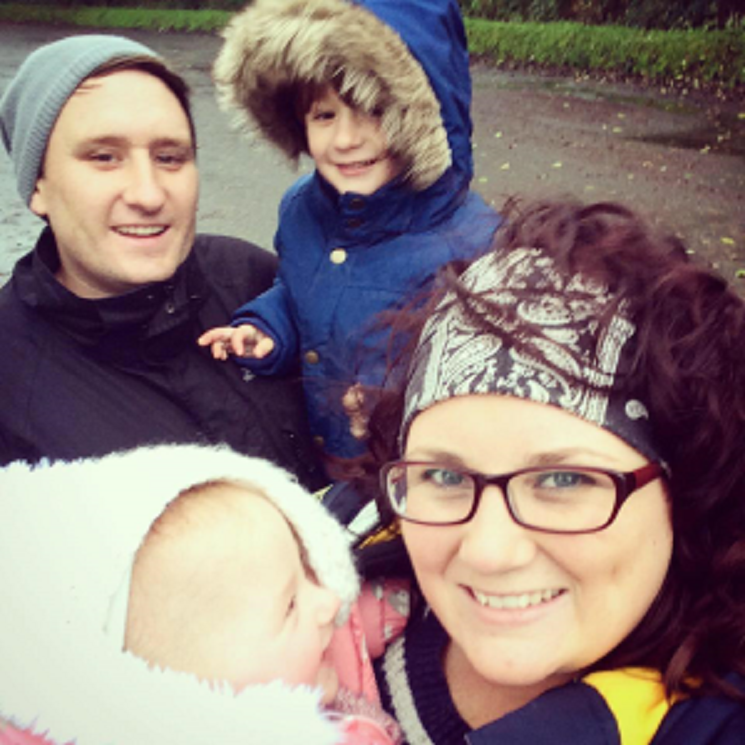 Wales-based blogger Kelly and her family.
Image source: Nature Mum Blog
Kelly's son was born prematurely and had to 'fight with every breath' for weeks. If you've experienced a problematic birth, or if you'd like to be there for someone who has, Kelly's stories of comfort and hope are there to, 'help and support parents who're experiencing the same thing… from VBACs to IVF to Preemies and Stillbirths.'
Today her 'mighty' little English family lives in Wales, exploring nature and learning Welsh. As she says, 'coeso i bawb' – you're 'all welcome' to follow their journey.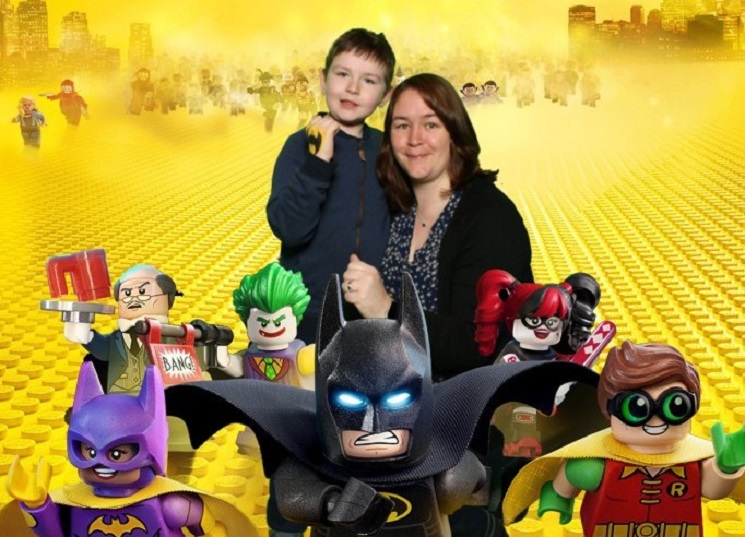 Jenny and her family are big lego lovers.
Image source: The Gingerbread House
It's hard to say who in this family loves Lego more, the parents or the kids. Blogger, Jenny says her homemade lego soap dispenser was a very helpful potty-training aid for teaching her daughter hand-hygiene.
Jenny's always on the lookout for new, creative ways to inspire and entertain her two children,and happily shares her clever craft ideas with her readers, like these Poké ball pom poms which will be a hit with anyone who's into Pokemon Go.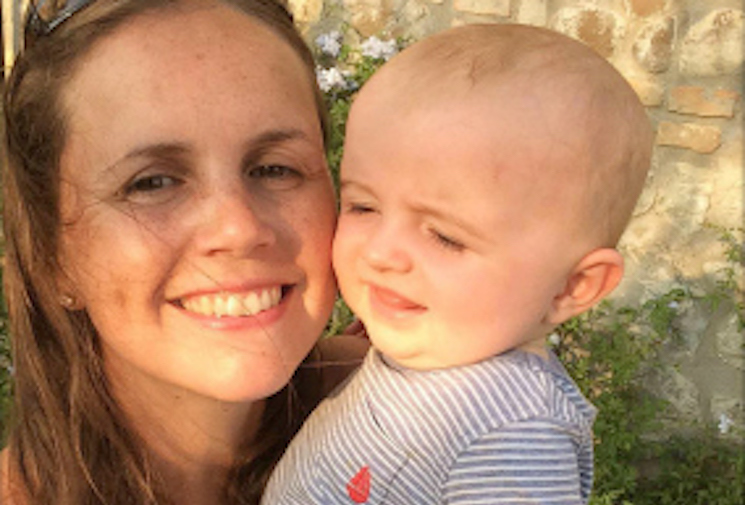 Anna's a stay-at-home mum to four kids.
Image source: The Imagination Tree
Writing The Imagination Tree 'has been a wonderful way of retaining my sanity', says Anna. A former primary school teacher and now stay-at-home mum of four, Anna is well versed in early years education and art, making her blog an invaluable resource for other parents.
Want to help your kid master maths? Make an addition and counting machine using cardboard tubes and colourful pom poms. Anna says it's 'a really hands-on and exciting, visual way to learn about combining and adding small groups of numbers.'

Local days out are Kirsty's speciality
Image source: The Mummysphere
If you're expecting your first child, take a look at Kirsty Hornblow's post on what to pack in your maternity bag. She says bendy straws are a must, 'so you can drink in whatever position you end up in!'
If your kids are older, take a look at The Mummy Sphere's book and play ideas – Read and Create. Got some food allergies in your family? Kirsty has recipes to inspire and satisfy. For some dairy-free indulgence, try her chocolate cake recipe. Or for a special occasion this dairy-free Batman cake is a winner.