Countdown to Christmas: a handy checklist
Friday 27 September 2019 | Rachel.McCarty
There are now just under 3 months to go until Christmas. This might seem like a while, but it'll be here before you know it. To help you get organised and stay on top of the planning, here's a monthly checklist, including a handy graphic to pin or print.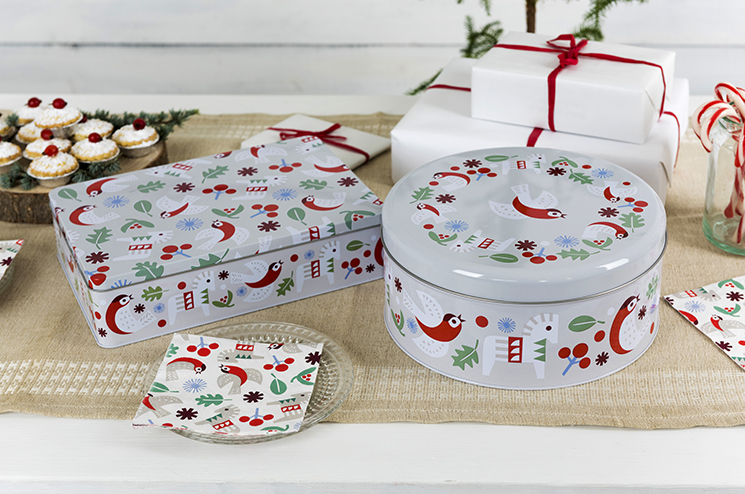 Nordic Christmas collection
3 months to go
This is the planning stage!
Start your budget planning, and consider buying some items now to help spread the cost. 
Make a list of gifts you need to buy. As well as family and friends, consider if you'll need other gifts, such as secret santa for work, or presents for the kids' teachers.
It's worth doing a little wish list for yourself too, as someone is bound to ask.
Make a list of anything else you might need to buy or organise, such as food, or travel arrangements.
Stock up on long-life foods now if you see a good deal.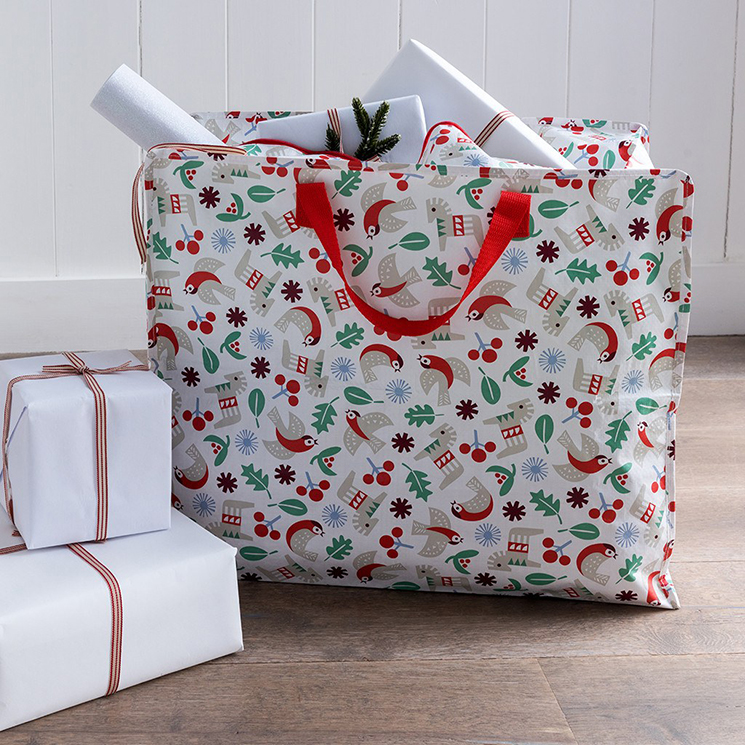 Store any of your early purchases in a dedicated festive jumbo bag. Nordic Christmas jumbo bag, £4.95
2 months to go
Preparation begins in earnest.
Start shopping! Late October is a great time to start your shopping, as it gives you plenty of time to find the perfect gift, without any worries about delivery dates, items being sold out, or getting everything wrapped on time. 
If you'll be making your own Christmas cake, now is the time to start choosing your recipe and buying those ingredients. For maximum, matured flavour, it's recommended that you start making your cake around 5-6 weeks in advance. 
Make sure you have enough stamps and envelopes for all your Christmas cards. It would also be worth noting any delivery cut off dates in your calendar, particularly if you'll be sending abroad. 
If you'll be getting crafty and making your own cards, this is a good time to make a start. Make sure you've got all your supplies, including colourful washi tape. 
Do an inventory of your Christmas decorations. This will help you decide on your theme, and what items you might need to add to your shopping list.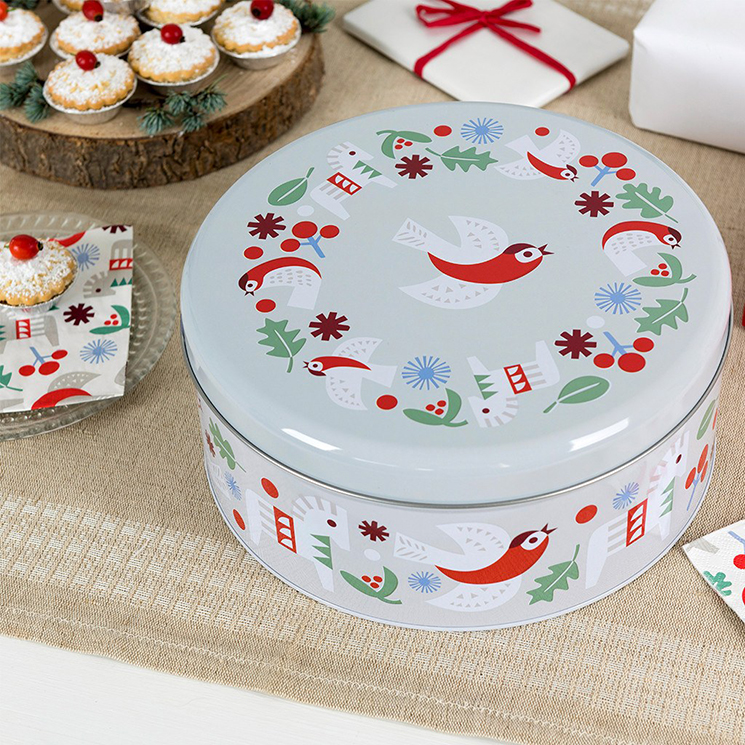 Keep your Christmas cake fresh while it matures in a pretty Nordic Christmas cake tin, £9.95
1 month to go
Time to sort all those last minute essentials.
If you'll be having a traditional turkey this year, make sure you order it nice and early. 
If you've not started wrapping your gifts already, now's the time to do it to avoid a mad evening of hasty gift wrapping on Christmas Eve. 
Decorate the house! Dedicated festive fans may have had their trees up months ago, while others might have a strictly 'nothing until December' rule. One month is a good amount of time to get the decorations up, and really get the Christmas countdown going.
Start to think about plans for the big day, and what little essentials might help the day run smoothly. Perhaps you want to stock up on batteries for toys, prep a Christmas playlist, or plan some fun family games. 
If you'll be driving around visiting relatives, make sure your car is serviced and ready for any icy or rainy weather that might hit.
Plan your Christmas day menu. If you're having guests, make sure you consider any dietary requirements.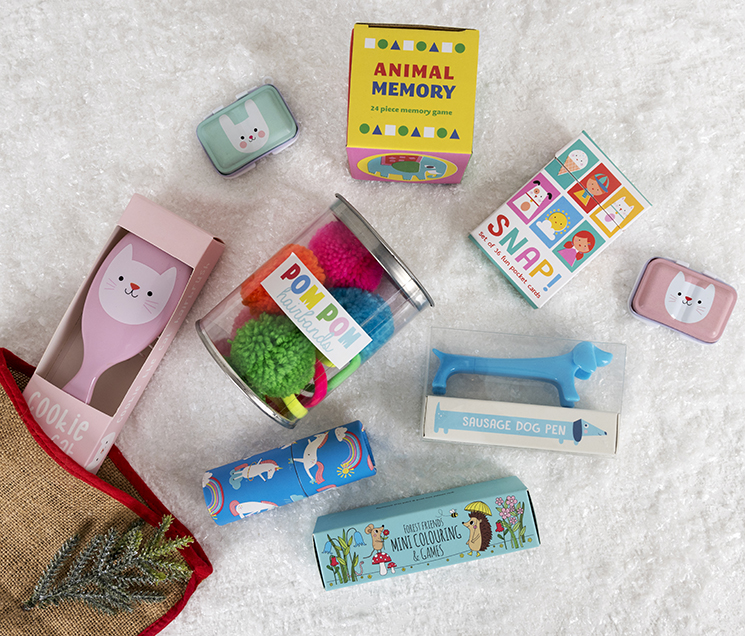 Don't forget about the stockings! Pick up stocking filler treats from just £1
1 week to go
Hopefully you can start to relax at this point, and simply enjoy all the fun that Christmas has to offer.
Deep clean and organise the house. Ok, so this bit isn't exactly fun and relaxing, but you'll feel much better for it on Christmas Day, and you'll know exactly where everything is.
Buy any fresh produce you'll need for both Christmas Day and Boxing Day. Don't forget some carrots for Rudolph and a mince pie for Santa, of course!
Go and see some Christmas lights. There's nothing as magical as enjoying the sight of Christmas lights, whether they're elegant and sparkly, or bold and garish. 
Here's an at-a-glance checklist we've made to help you stay on track. Pin it, print it, memorise it - whatever helps your Christmas run smoothly this year.