How to write a wonderful wedding speech
Friday 05 September 2014 | clare
From best men to bridesmaids to fathers of the bride, loads of people take on the nervewracking task of writing and delivering a wedding speech. If you find yourself faced with this daunting mission, we've got some tips to help you out!
Introduce yourself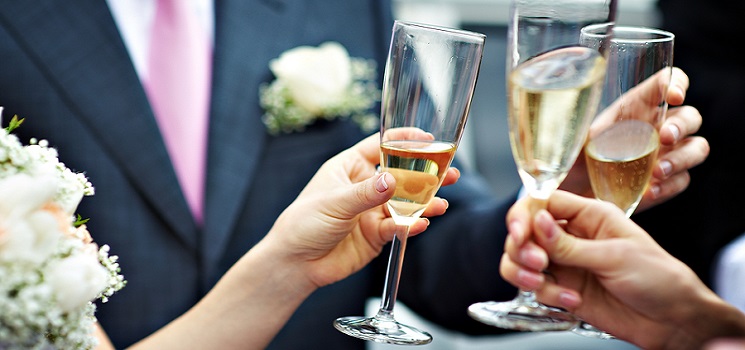 Image source: Fatality
You may be the groom's best friend or the bride's sister, but not everyone at the wedding is going to know who you are, so make sure you introduce yourself at the beginning of the speech.
Your opening will set the tone for the rest of the speech, so keep it lighthearted. You could tell a funny story about how you first met the bride or groom, but don't dwell on the introduction for too long: the speech is about the couple, not you!
Tell a story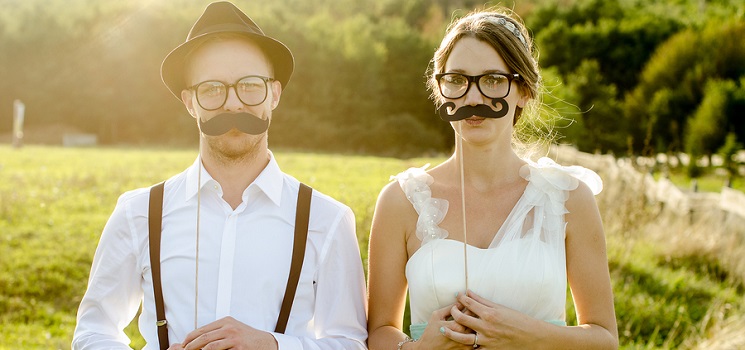 Image source: llaszlo
A boring history of everything you know about the couple isn't going to keep anyone engaged, so grab their attention by telling a story. It should focus on the couple and their relationship, so consider talking about how they first met or a funny moment they shared together.
Of course, humour is important in a wedding speech. Even if you're aiming to bring out a few tears, the occasional joke will make a poignant contrast. Give your story a definite beginning, middle and end, throw in some gags, and refer back to your opening at the end for a truly polished speech.
Offer compliments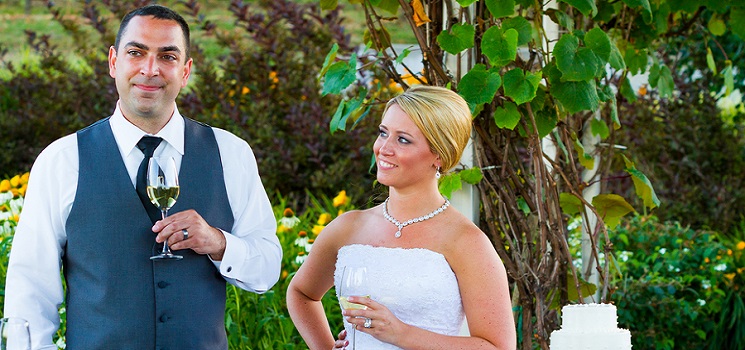 Image source: Joshua Rainey Photography
When it comes to compliments, there's a fine line between getting it right and gushing. Remember, a few well-placed compliments are going to make more of an impact than a tidalwave of praise, so think of a few nice things you really want to say and scatter them throughout your speech.
Traditionally a little mickey-taking is also a big part of the wedding speech, especially from the best man. But don't turn it into a barrage of cringeworthy stories and thinly veiled insults - keep it family friendly and lighthearted!
Avoid common mistakes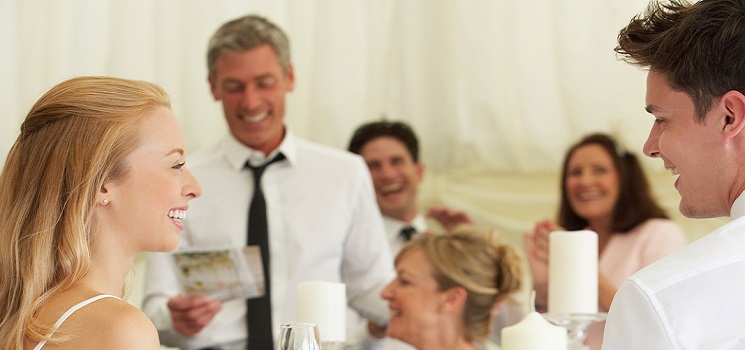 Image source: omgimages
There are a few common speech-writing pitfalls to steer clear of. First off, don't Google prewritten speeches. By all means, use the internet for inspiration, but you're not going to find a ready-made heartfelt speech for your loved ones online. It ought to come from you, so ask for help from friends and family if you need it.
Delivering a speech is stressful enough, so don't add any extra pressure by trying to memorise it. Have a copy of the speech to hand or summarise the main points on cue cards, but don't forget to strike a balance between reading your notes and making eye contact with the audience. And factor in a few pauses for laughs!
Keep it brief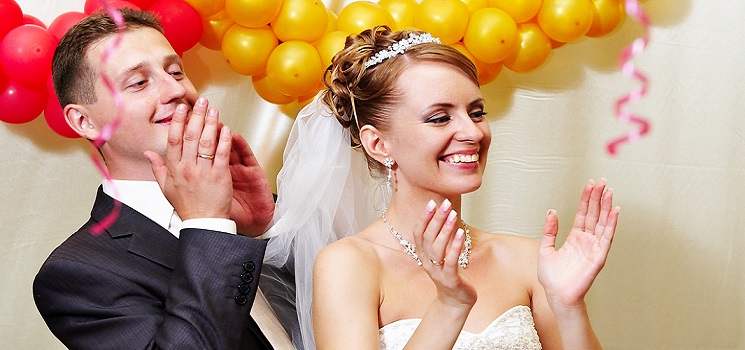 Image source: Fatality
It's better to leave your audience wanting more than to bore them with an overly long series of ramblings, so try to keep your speech to around 5 minutes, 10 at the most. That's a comfortable length for any audience.
The best way to finish a speech is with a toast - it unites the room and provides a definite indication that the speech is over. Everyone in the audience can shout, "Cheers!" and applaud you at the same time!
Good luck with your speech! Don't forget to take a look at DotComGiftShop's wedding department for heartfelt gifts for the bride and groom.