The perfect vintage afternoon tea
Tuesday 29 July 2014 | thomas
Everyone loves an afternoon tea, it's been part of the British aristocracy for years, giving a sense of elegancy to those of us who enjoy a simple cup of tea and piece of cake. To recreate your own vintage kitchen experience and the perfect afternoon tea, here's our top tips.
Cake selection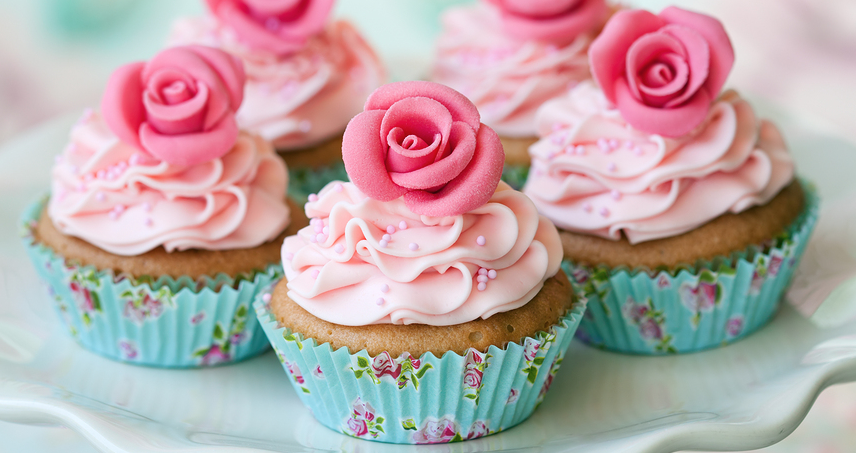 Image source: Ruth Black
What type of food you serve at an afternoon tea will all depend on the palate, some if not all of us have a sweet tooth and so a classic Victoria Sponge or selection of cup cakes are a winner. Sandwiches are another main ingredient, egg and cress, ham and mustard being a few of the firm favourites. Cut them into triangles or fingers to keep them unifrom in size and just big enough to fit on a side plate.
Brewed up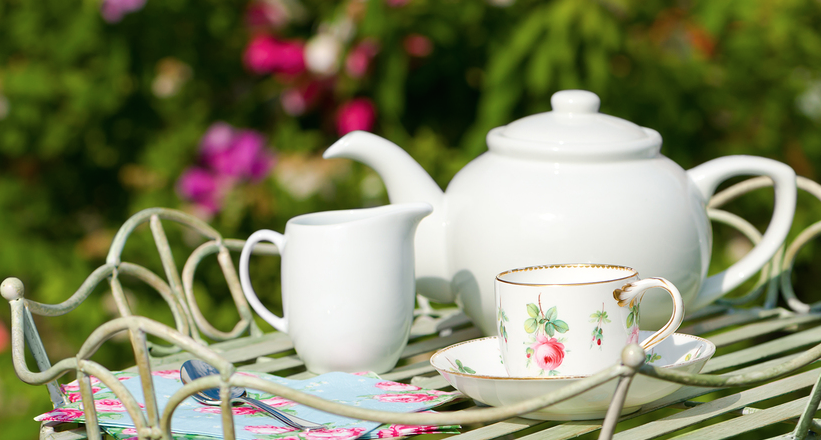 Image source: Chris_Elwell
Tea that comes from a pot is much better than tea made straight into a mug, although most people will have a tried and tested method that gives them the greatest cup. Always splash a little bit of hot water into the teapot first, then add a couple of tea bags, any more and it will be too strong. The biggest mistake people make is over brewing it, four minutes is enough time and should be the maximum allowed for that refreshing cup.
The perfect cup

Pictured: Green regency teacup and saucer, £8.95
Mugs don't really have a place at an afternoon tea table, not if you're looking to impress your guests. China tea cups and saucers make for the ideal accompaniment, meaning that not only will they catch any spills heading for that nice linen table cloth but they also provide just enough tea per cup with a saucer big enough to get a biscuit, or two on. 
Presentation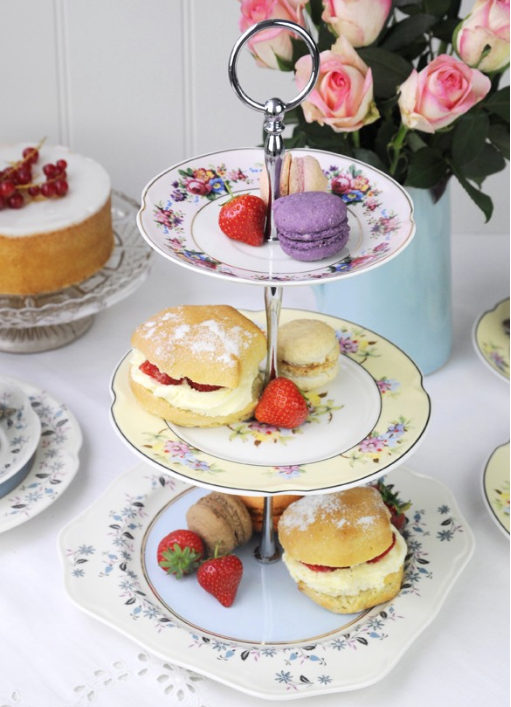 Pictured: Vintage China Cake Stand - £29.95
Of course how you present eveything on the table is critical, it adds to the atmosphere and will make a lasting impression on your guests. A cake stand is the best thing you could want to have for an afternoon tea. It's large enough to fit a wide selection of pastries and savouries on, meaning you'll have to be quick in topping it back up when all the good food starts to disappear.
Save for later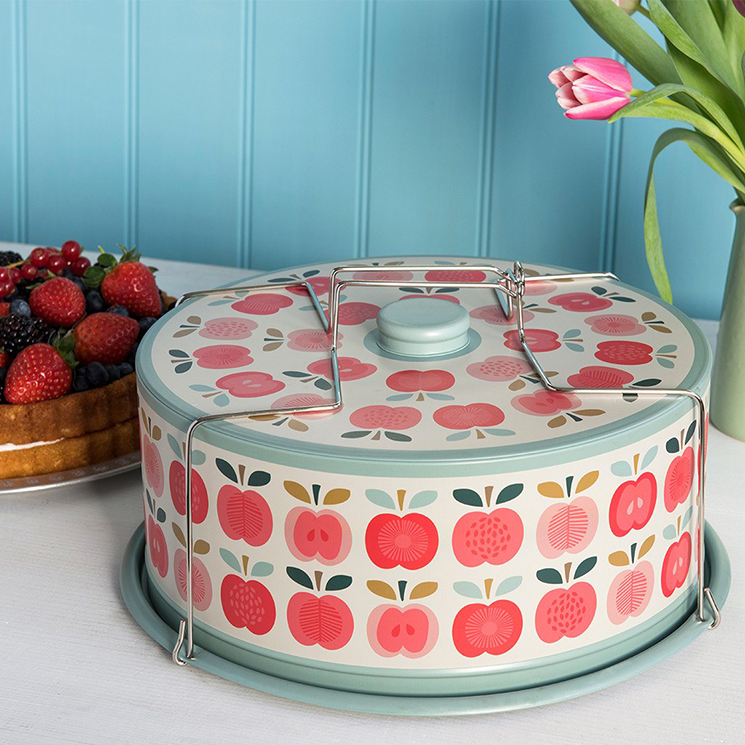 Pictured: Vintage Apple cake carrier, £29.95
Chances are most people will eventually be full and decline that third piece of cake, which means that there is plenty for you for that sneaky piece later on. Storing cakes in a tin or an air tight plastic container is the best way to prolonge their life, this keeps the sponge nice and moist and there is no danger of it drying out.
Make sure you check out the full range of Rex London vintage and retro gifts.