15 brilliantly unusual blogs
You really can start a blog about anything and that's a mantra the following people most definitely subscribe to. Check out these 15 inspirational and unsual reads.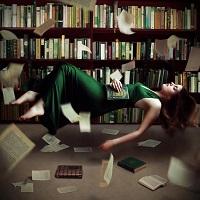 Last year, bibliophile Clare challenged herself to read 50 books in a year. This year she's raring to do it all over again.
With a blend of fantastic reviews (see her delicious dissection of 50 Shades of Grey), some of her own writings, and musings on all things book-related, this blog is a book lover's paradise.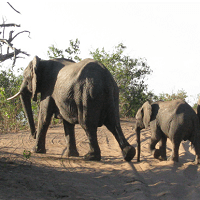 This blog is a crazy challenge based on the writer's three loves: travelling, reading and film. His aim is to have visited 192 countries, read 1001 books and watched the top 100 movies before he dies.
He's got a long, long way to go. Nevertheless, this combo of travelogues, books and film reviews and pub recommendations (perhaps reflecting an undeclared fourth love?) makes for a darn good read.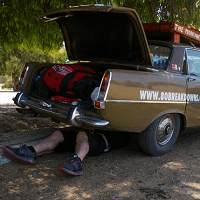 Ben Coombs - adventurer, daredevil or lunatic? We don't know and we don't care. This petrol-head has dreamed up and broken down on more epic road trips than you've had hot dinners.
Read up on his drive to South Africa in a Porsche or to Mongolia in a Mini. This year's adventure is V8Nam - driving all the way to 'Nam in his new red Corvette!
The author of this blog is 'Blonde' - a Home Counties girl and Archers fan, with a wicked sense of humour and a penchant for Earl Grey and gin.

With wit as sharp as a cut-throat razor, Blonde talks us through why she uses pony shampoo on her hair, why she wishes Jilly Cooper was her granny and why it's ok to borrow a friend's boyfriend for the evening.
Katie is the blogger behind this masterpiece, which narrates the catalogue of disasters, embarrassments, and truly awkward situations that she finds herself in on a fairly regular basis.
From being mistaken for a 7-year-old by the kids she's babysitting, to writing off a Parisian hotel room by pouring cheap bubble bath into her first ever jacuzzi, Katie's tales make us giggle and cringe like all good comedy should.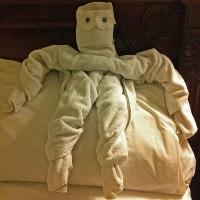 Chasing a Noodle is home to the 'irrelevant wit' of Alastair. It's funny, often wacky and always very readable.
'Pointless Letters' - Alastair's hilarious responses to various spam emails are worth checking out. As are his posts on breakfast buffet bother, towel origami and butchering Sinatra at karaoke.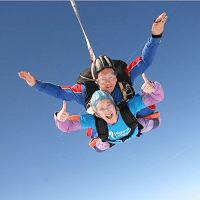 Mum of three, Emma, has a whopping 257 goals on her bucket list, ranging from extreme experiences and countries she wants to visit, to restaurants she can't wait to eat in. 

She's already nearly halfway there. Be inspired by tales of insect eating, bungee jumping, helicopter flying, festival-going and sky-diving. Phew!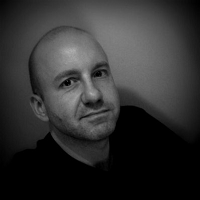 Mike describes himself as a writer and 'story geek'. His blog is a heady mix of puerile humour, paternal wisdom and irreverent sarcasm.

Must-read posts include: 7 ways to have good ideas, 50 amazingly achievable things to do before you die, and 5 things not to do as a writer. We love this guy and so will you.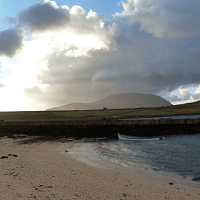 Kent-born Sian moved to the Orkneys in 2000 and she loves it there. Her blog is about life on Graemsay - one of the smaller islands. 

This charming blog has a pace as gentle as life on the island itself. If your soul could do with a break from the rat race, try a weekly dose of Sian's blog - the perfect restorative.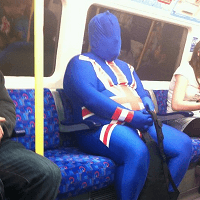 This blog is a 'celebration of life on the London Underground'. Contributors send in their snaps of tube life and the photo archive grows and grows.

There are some hilarious pics of tubers in fancy dress, as well as rare sightings of parrots, kayaks, dinosaurs and other non-standard passengers bunking a ride.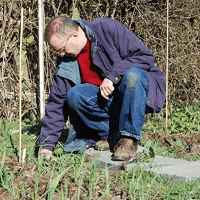 Suburban councillor, Jonathan, lives in the Tyneside commuter belt and has taken on a derelict allotment to try to grow all his own food. 

From honey to duck eggs, and from sausages to raspberry vodka, this self-sufficient blogger has tried his hand at producing nearly everything himself, and usually with delicious success.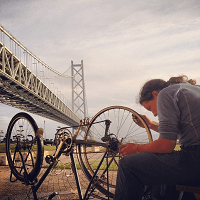 Ex-London cycle courier, Emily left the UK in September 2011 to cycle around the world. She's so far made it to Japan - her blog traces her long, long route halfway across the planet.

Her stories of the countries, people, food and challenges she comes across on her journey are enough to stir the wanderlust of any couch potato. Emily, we salute you!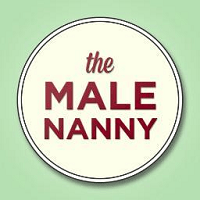 This painfully funny blog is written by an anonymous male nanny to the upper classes. It follows Male Nanny and his charges as they get up to all sorts of capers both inside and outside 'the mansion'.

From the six-year-old harbouring a tramp in her treehouse, to the thirteen-year-old's Facebook photoshopping business, Male Nanny certainly has his work cut out.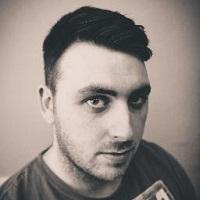 Urban Observed is home to Christopher's photography taken on the streets of Manchester. Simply titled, with no blurb, these photographs are open to individual interpretation.

His images are often startling, often amusing. From the Benny Hill-esque balloon seller to the tramp playing a recorder and busking groupies, Urban Observed makes for interesting viewing.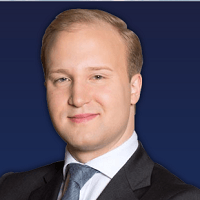 William Hanson is an etiquette consultant and his blog is the bible for anyone wishing to brush up on their manners and avoid the horrors of the unintentional faux pas. 

Advice on achieving a good stiff napkin, how to wear gloves, when to wear a tiara and when Sam Cameron should have worn a hat all feature in this intriguing blog.
Share: