Tuesday 14 April 2015 | clare
Top tips for a playful kid's bedroom
Mother, blogger and freedom fighter Mel Wiggins is here to share her tips for creating a truly beautiful kid's room, inspired by her son Levi's new bedroom!
There are endless ways to make your child's room a place for play, imagination and rest.
Whether you have a small space, big box room or king-sized palace, here are some top tips
to keep in mind when creating an engaging, affordable and personal kids space.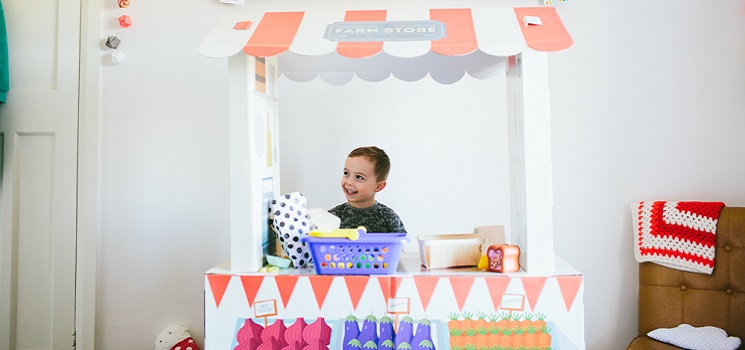 Keep it fun
Kids' rooms are easily the best places in the house to inject some playfulness! Toys and books bring their own fun, but including bright colours, clashing prints and wacky art can also stir imagination and play: the decor rules can just about go out the window when it comes to a child's bedroom.
For rooms with a little more space, playhouse-style toys or teepees can create a whole area in the room that is set up for imagination and role-playing.  Simple hacks like changing up drawer knobs are a simple way to give an old set of drawers a quirky, kid-friendly look!
Create a cosy atmosphere
As important as it is for a child's room to be fun, it's equally important that it is a place that is cosy and inviting, somewhere they recognise as a place for rest and essential (fingers crossed!) sleep.
Lots of families like to read stories on their child's bed as part of the bedtime routine, so having a few cushions, like the cute Charlie the Lion, can really cosy it up.  Soft lighting or night lights are another way to signal that it's time to wind down and get ready for the transition from play to rest.
Get organised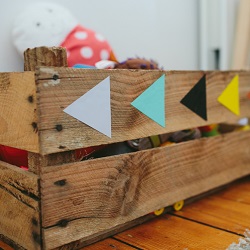 The words 'kid's room' and 'organised' aren't often seen in the same sentence, but it can be done with the right storage and a little imagination!  One tip is to not have all their toys and books available to them all of the time.  Rotating different toys and books in and out every few weeks ensures there isn't too much clutter to tidy away and that they get the opportunity to appreciate their belongings more.
Having plenty of places to store items away is key: simple crates, wire baskets for easy access and jumbo storage bags that can be zipped up and slid under the bed can be just the ticket. 
Make it personal
Making the effort to make your child's room feel personal to them is a lovely way for them to have ownership over their space.
You can hang up their artwork, make some simple decorations together, or let them get involved in choosing their own bedding or wall colour. These are great ways to give your child a say in what their bedroom looks and feels like, and it also helps them feel independent and listened to.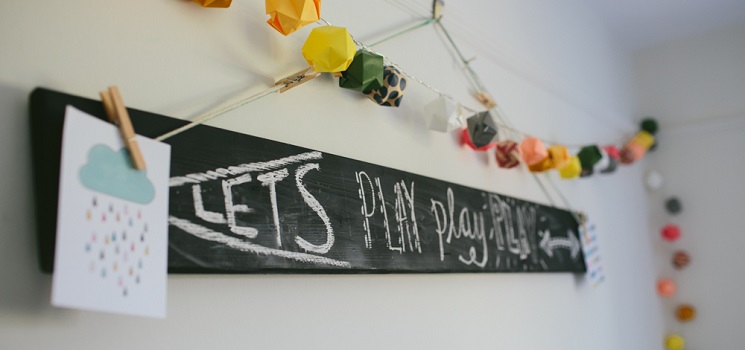 All images courtesy of Mel Wiggins.
Thanks Mel! You can find even more ideas and inspiration in Rex London's children's room department.