Shopping blogs we love
It may not surprise you to learn that we love shoppers here at Dotcomgiftshop. And as such, we just couldn't resist doing a rundown of some of our favourite blogging goddesses who share our passion for retail therapy!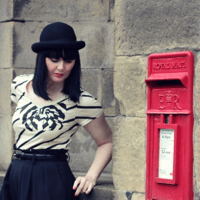 Paula's blog is wonderfully pleasing to the eye. The photos of her outfits and the places she visits have an air of nostalgia behind them, but her style is very much on-trend. If you're hungry for beauty, pop over to PinkBow for an aesthetic feast.
Paula will also give you an elegant tour of Newcastle, featuring the very best places to stay, eat and see, and most importantly, shop - with the spotlight on vintage. An all-round delightful read!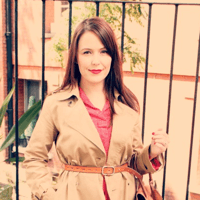 Dearne's wonderful sense of style shines through every blog post, whether she's documenting her outfits or travels. She even makes blow drying hair look glamorous! If your wardrobe feels a bit uninspiring, check out what trends the Notting Hill Girl has been into lately and you're bound to discover some gorgeous pieces you'll absolutely adore.
Follow Dearne's blog especially if you're planning a wedding as she's just started preparing for hers. Red alert for photos of stunning wedding dresses!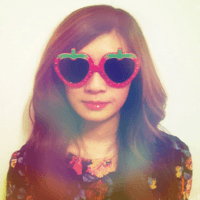 The Temporary Secretary makes everything she wears look unique and bang on trend, even a grey oversized T-shirt is transformed with a few jewellery pieces and some bright lipstick. Her style is effortless and so are her posts: she says just enough without overindulging (unless it's a pink chocolate bar!).
If you're in need of an aesthetic pick-up, pop over to Temporary Secretary for some wonderfully easy on the eye photography and complementary words.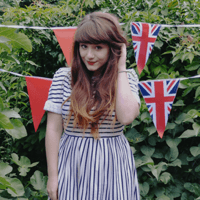 Lily has a passion for photography and fashion, and looks at life through heart shaped glasses. When she's not dreaming about moving to London, she drinks bubble tea, enjoys collecting cameras and receiving delightful parcels.
Go ahead, delve into the powder pink world and experience the everyday delights of a teenage girl whose photography is too alluring to close the browser window. A delectable read.
Pretty Much Penniless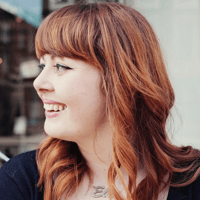 A bit of a quirky 'hoarder', Eleanor lives in 'nonchalant' Primrose Hill and is on a mission to find trendy bargains. If your bank account doesn't appreciate big shopping sprees, you'll find plenty of handy tips and tricks on how to look stunning on a budget.
Church jumble sales and charity shops - that's where Eleanor finds her incredible one-off pieces that can compete with designer dazzlers, but will not cost more than a customised latte. Result!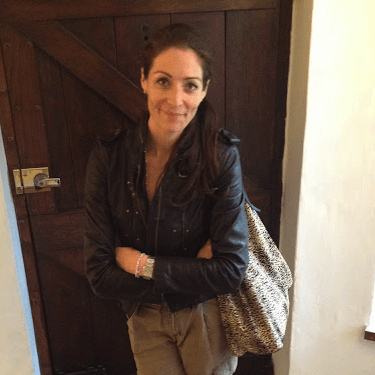 A wardrobe consultant and personal shopper, Kat, is almost 40, but you certainly wouldn't guess it looking at her photos. Her outfits are effortlessly chic and beautifully understated, often combining high street brands with designer favourites.
Kat blogs about her latest shopping finds and how she arranges them to achieve a stunning look for a night out with the ladies or a 6 year old's school football match. Top fashion tip: you can never have too many sequins!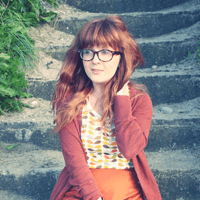 Vicki lives and breathes fashion and has a passion for vintage and the new, flawlessly mixing up different eras. Her instantly recognisable trademark is statement eyeglasses and long red hair. Her inspiring outfits surely don't make her go unnoticed on the street, either.
As a true magpie, she loves everything shiny, and her most favourite possession is a 1940s diamond ring - her engagement ring. We thoroughly recommend!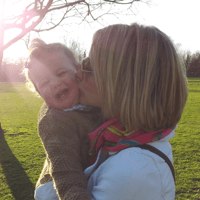 Helen knows how easy it is to fall into a fashion rut when you're a mum. At Coco Mama Style she has plenty of practical advice on how to shop for comfy but trendy clothes and accessories that will make you look anything but frumpy.
Even if you're not a mum but would love to know how to dress a la mode with a practical twist, head over to Cocomamastyle for some wonderful wardrobe inspiration. You'll also learn how to embellish a necklace on a basic T-shirt for a more expensive, unique look. Genius!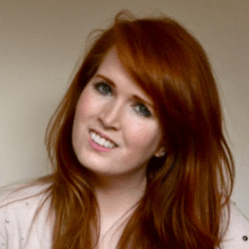 If you ever wanted a little peak into a wardrobe of a fashion lover, head over to Aisling's blog to check out her roomy closet, as part of the '30 Day Clothing Challenge' project.
The series documents her collection of clothing and accessories, from jewellery gifts to trousers that are not jeans and (oh, the horror!) photos of her and someone else wearing matching clothes. And if you're a bit squeamish about printed bottoms, relax - Aisling shows you how to style them, with printed wellies, too!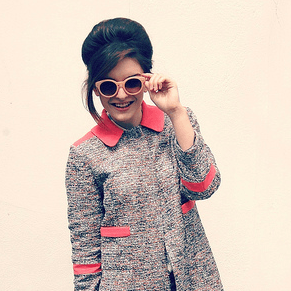 If you tend to get lost during sales and end up spending way too much on clothes you'll only wear once, Olivia can help you navigate your way through the reduced racks without ending up with 'back-of-wardrobe wastage'.
Her blog is full of charming photos of her 'girlie yet tomboyish' outfits, with a splash of nostalgia a la Jackie O. Olivia also likes to tempt her readers with better-than-real-life photos of yummy food, scrumptious cupcakes included. An allround delight!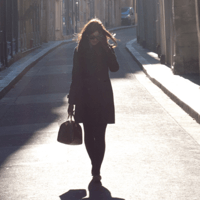 Style-conscious Becky not only blogs about her latest clothing purchases, but she throws in some food shopping (for a perfect peach pie) into the mix, too.
If you're in need of inspiration for 'buying less, buying better', like Becky's recently vowed to do, check out her handy tips on dressing up or down the same item of clothing, and making it work in any kind of weather. Plus, Becky's charming photography of her purchases and places she visits has plenty for your eyes to feast on.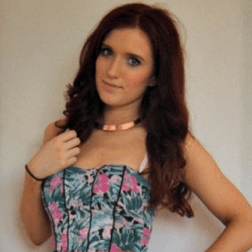 Are you fashionably brave and wear white trainers to a music festival in sunny Britain or do you prefer to play it safe with wellies? Pop over to Selina's blog to check out what her final choice was, and if she settled on palm shorts or reliable denim.
Make sure to scroll through her older posts for more shopping inspiration. And if you're a redhead, you're in for a treat - there's plenty of photos of gorgeous hairstyles for you to lust after!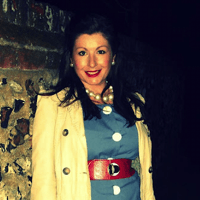 The summer hasn't been great this year but fear not - Missy Vintage has it fashionably covered! Her blog features retro looks perfect for the uncertain British weather, like a classic, neutral mac or boat shoes that go hand in hand with rolled up jeans and a polka dot dress.
Whether you're fully committed to vintage fashion or you just fancy a retro hairstyle every now and then, pop over to Missy's blog for handy outfit advice. Don't worry, she's not the policing type, so if you like the modern trends just as much as the old fashioned, you'll feel at home on her blog. She might give you a history lesson, too!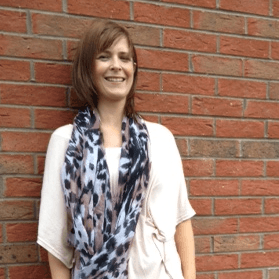 This fashion conscious stay-at-home mammy of three knows the ins and outs of affordable chic. Her outfits are bang on trend and still practical - perfect stylish everyday wear.
Follow Avril's blog for no-nonsense fashion tips for busy mummies and others who love to look a la mode but without compromising their comfort. Both bootcut and skinny jean lovers are welcome, although the jury is still out about jean style is better.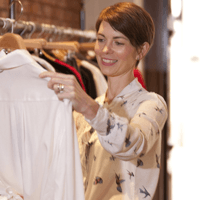 A former lawyer, Beth retrained as a personal stylist after having her third baby and now is helping women of different ages, shapes and sizes, to find outfits they'll fall in love with.
The blog documents Beth's outfits as well as some of her clients', creating an excellent portfolio of trendy yet practical ensembles for busy women. A terrific read for mums and non-mums alike!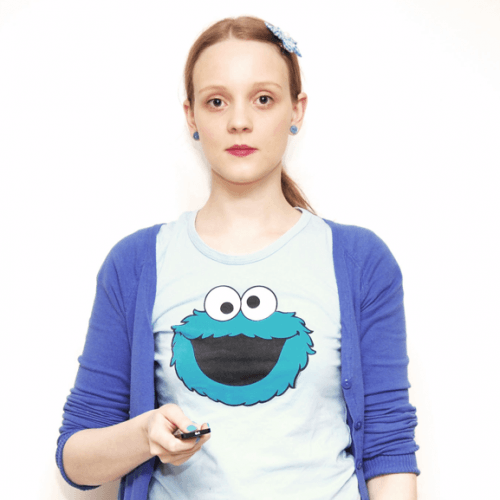 It's not all kitsch that Jayne's cooking up for her readers, although her love for all things cute, quirky and vintage shines through her posts. If you're after a pair of giant ice cream earrings or cushions 'good enough to eat', follow her blog for some unconventional inspiration.
Jayne limits kitsch to fashion and home decor though, as she doesn't tolerate any freakiness in her cosmetics. You'll find her reviewing mostly natural and paraben-free ranges. What's not to love!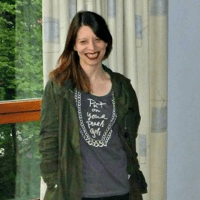 Sarah has a soft spot for biker jackets and leopard prints, but she's much more than just 'leather 'n' lace'. Her blog We Shop Therefore We Are documents her fashion choices as well as cultural escapades, like to a Jean Paul Gaultier exhibition (tip: don't bring your kids!).
Sarah's definitely a city girl, but you can also find her rambling in the Scottish Highlands, sporting her favourite clothing item - a priceless rain jacket.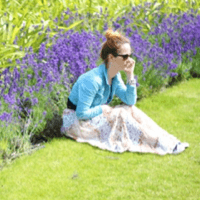 Mirror mirror on the wall... Who's the coolest of them all? Maria's blog showcases the latest trends in fashion and beauty, with colour combinations ranging from elegant pastels to bold neons and prints.
If you're stuck in a wardrobe rut, Miss Drifted Snow White is there to help you, featuring lots of stunning outfits that will fill you with inspiration. The 'disco inferno' ensemble will surely get you all fired up about fashion!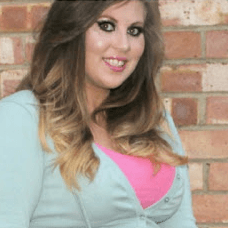 This young mum loves everything that sparkles, so much that her daughter is called Baby Glitter. No, just kidding - it's only a cute little nickname!
If you don't consider yourself a Sprinklerino just yet, pop over to Louise's blog for a drizzle of glittery charm. There's plenty to feast your eyes on - from cute and trendy outfits to reviews of luscious beauty products. A glamtastic find!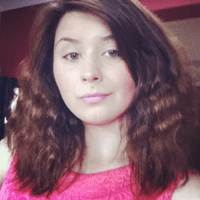 One of Lauren's favourite pastimes is to buy stuff and blog about it, nevermind how unhappy her bank account gets! Check out what she's been up to by following her week in photos or latest OOTD (that's fashion blog code for 'outfit of the day').
Lauren also uploads videos of her recent purchases so you can have an even better idea of her style and fashion obsessions. If you want to get into her good books, make sure to have a cuppa ready.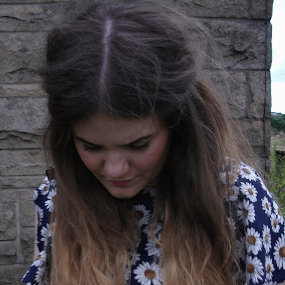 A young mum Tor definitely doesn't play it safe when it comes to fashion. Her favourite outfit combinations involve denim, leather and studs, although she can pull off a cute pink shirt dress, too.
Tor's blog also talks about her favourite beauty products, focusing on affordable items. If you'd like to compare lipsticks or foundations without buying them yourself, or you're after some wardrobe inspiration for a festival outfit or a lunch with your mates, That's Peachy is perfect for you!
If you know of any other shopping bloggers we should add to our list, please feel free to contact the blogging team directly via email to dotcomgiftshopblog@gmail.com.
Share: