On your marks! DIY sports day
Thursday 21 July 2016 | anna
What better way to keep your kids active this summer than by holding your own family sports day?
Research shows that time-honoured outdoor games like hopscotch, rounders and tag help children's confidence to soar. With that in mind, now's your chance to take a step back in time to rediscover some traditional outdoor games for all the family. And there's not a games console in sight!
Get ready, get set, go!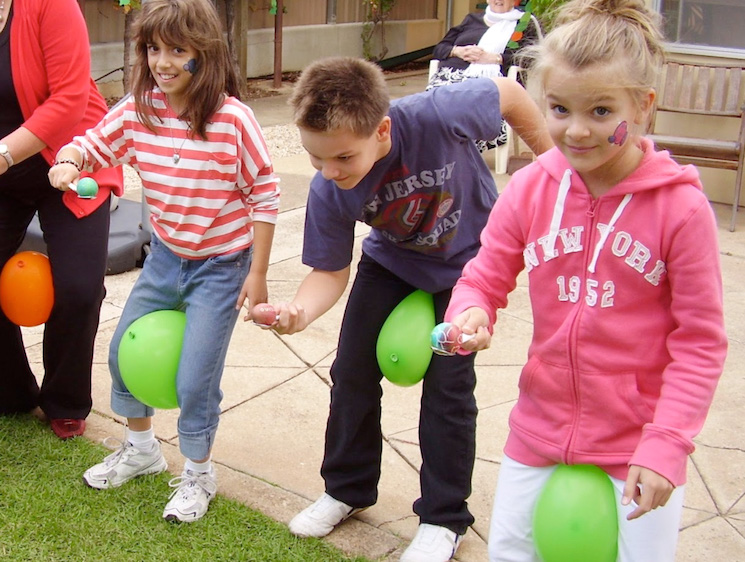 Eggy, steady, go!
Image source: Angels fancy dress
Remember your school sports days? The ladies at fussy bird do:
'A little competitive spirit is good for the soul, and teamwork teaches kids valuable life lessons and social skills.'
To get your garden ready for the event, you'll need a sports day finishing line tape and some brightly coloured bunting to lend a festive atmosphere. If you fancy a go at making your own bunting, the guys at Prints to Polka Dots blog will guide you through the process.
Is your garden arena ready? Now it's time to blow the starter's whistle.
Get creative with chalk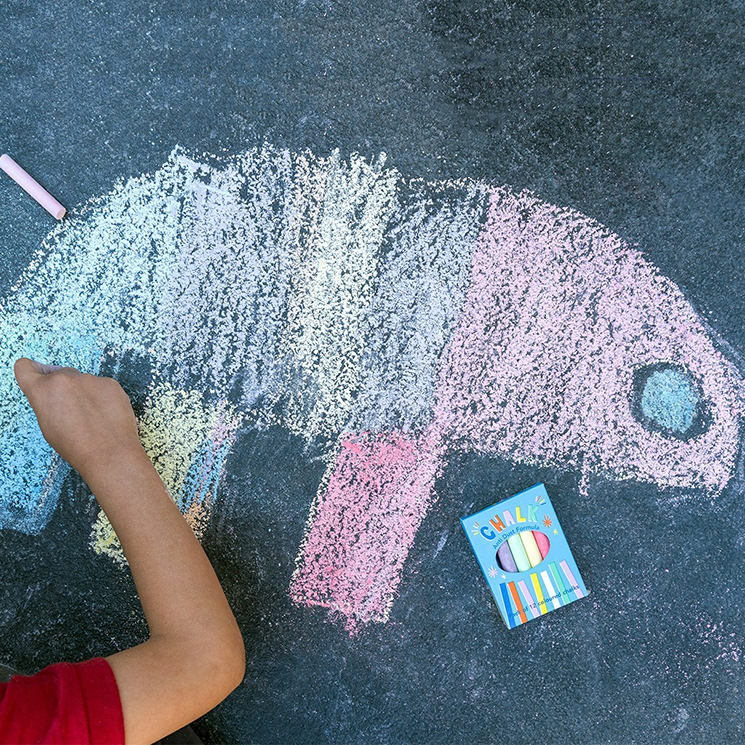 Chalk creates cheap and cheerful fun
Coloured chalk sticks (box of 12), £1.50
Turn your garden path, patio or driveway into a venue for track and field events using chunky outdoor chalk sticks. Blogger Jbmumofone is a huge fan of chalk:
'Outdoor chalk is really cheap and easy to use. Better still it will wash away in the rain, wash out of clothes and off of faces and hands (most importantly!) There are plenty of games you can play which don't cost a penny and will keep the kids occupied for hours.'
A hopscotch grid that runs from your front or back door to the end of the garden is sure to be a winner. Alternatively, mark out a track for egg and spoon, sack race and sprint.
Test your aim with Tin Can Alley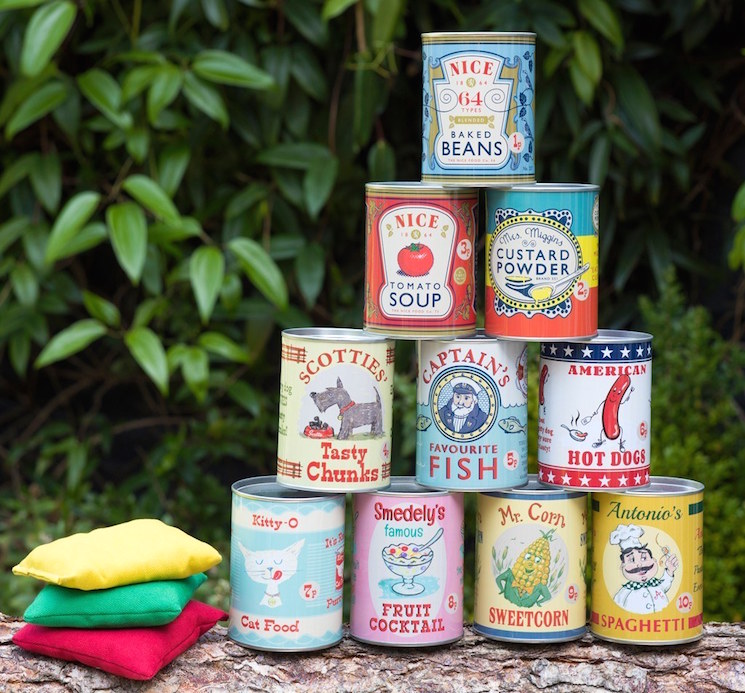 Get competitive with Tin Can Alley
Pictured: Tin Can Alley game,£19.95
Compete with the kids to see who can knock over the most cans! Our vintage Tin Can Alley game comes with three bean bags and 10 'shop product' design tin cans, making it perfect for imaginative play long after your sports day is over.
Feeling creative? Why not make your own tin can alley. Claire from Days out with kids describes how:
'Collect your recycled tins (with no sharp edges) and make your own tin can alley against a wall, throw either a small bean bag or ball and see who can knock over the most.'
Obstacle course

Start the summer with an old fashioned obstacle course
Image source: Small Steps
Every sports day needs an obstacle course to test speed and agility. Blogger Claire Evans agrees:
'The kids just like playing, making up races and obstacle courses around the garden. I used to do this too with my sisters so it's lovely to see them continue this tradition.'
And there's no need to go shopping. Use what you already have to set up your course. Skipping ropes, hula hoops, footballs and the obligatory egg and spoon all make excellent challenges for your kids to conquer.
Congratulate the competitors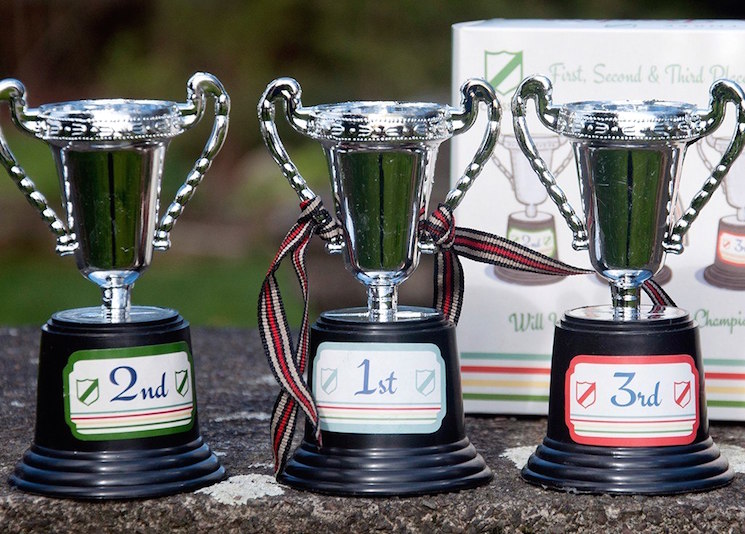 Cheer the champions
Pictured: Set of 3 Sports Day Champion's Trophies - £3.95
Your kids will love to be rewarded for their successes which is why our trophies are guaranteed to go down well. And to prevent disappointment, all your young participants will relish a keepsake from such a memorable family day. One of our medals will do the trick!
What outdoor games do you play with your family? We'd love to hear your ideas, so let us know using #RexLondon!