On the origin of monsters
Tuesday 18 October 2016 |
Have you ever wondered how our characters come to life? From their beginnings as sketches by our designers to the cute characters' on the jumbo bags, stationery and lunch boxes you love, here's how just one of our collections began...
Step 1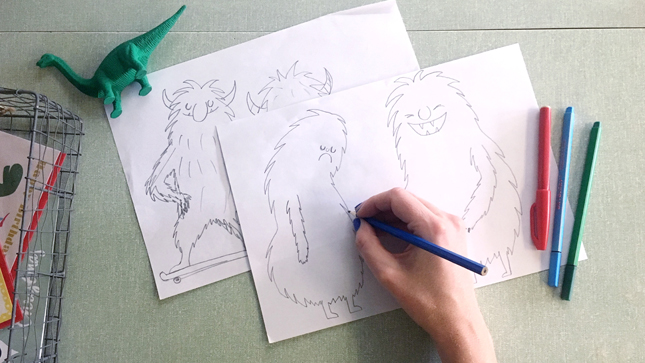 The Monsters began with sketches and pencil drawings.

Designer Asa Wikman began with hand drawn characters, she created 17 friendly Monsters including Bosse and Bubba who are pictured above.
Check out this video of Asa at work:

This cute little monster loves flowers.
Step 2

Next, the hand drawn sketches are imported into a computer, where colour and any extra detail is added. The new print often appears on our high quality wrapping paper before making it's way onto lunch boxes, toys and stationery to name just a few!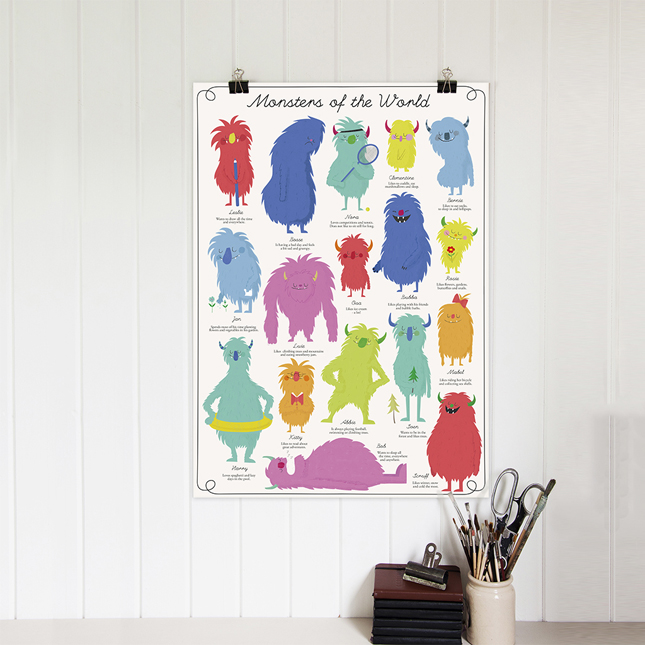 All the Monsters feature on our monster wrapping paper - £6.95
Asa says: 
'We thought that it was about time someone mapped out the most well-known and common Monsters of the World and broke down the common misbelief that they would be hiding under your bed or in your wardrobe waiting to scare you. These Monsters might make your socks disappear, but other than that they are actually very friendly and sweet.'
Exclusive Halloween Monster!

Our Monsters may not be scary but they are definitely cute! Have a go at colouring in your own special Halloween Monster - download our colouring sheet and get creative!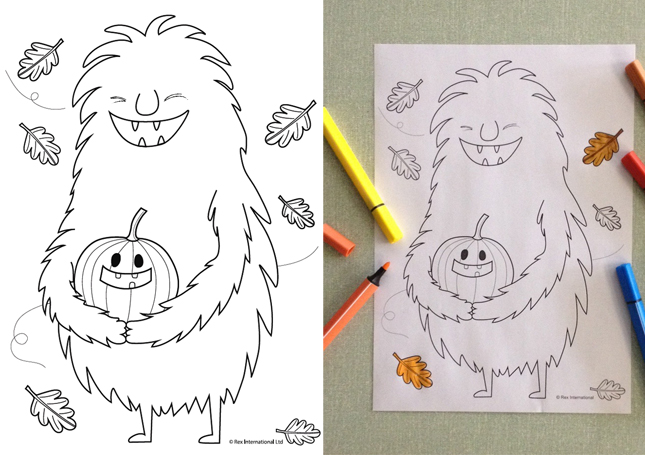 Click HERE to download the PDF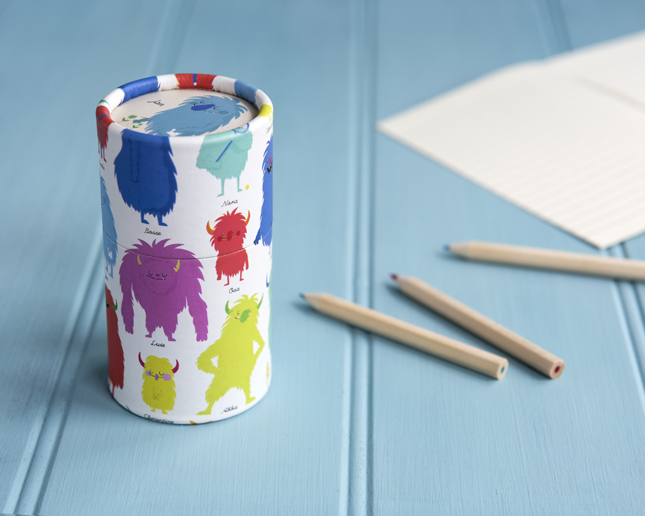 Colour in the Halloween Monster with some matching colouring pencils - 36 for £2.65