Ready, set, card-making!
Friday 03 October 2014 | clare
Cards are perfect for every occasion - Christmas, birthdays or simply to wish someone luck - so why not have a go at hand-making them? We've got the lowdown on getting started with card-making, so you give everyone a beautifully personalised gift!
You will need
Once you get started with card-making, you'll probably end up finding materials and inspiration everywhere, so it's a good idea to get hold of a large box to keep all your supplies in. Just make sure that you include these essentials:
•  Scissors: You are going to need to do a lot of cutting, so get a sturdy, comfortable pair of scissors!
•  Craft knife and cutting mat: For more precise cutting it might be useful to get a craft knife and a safety mat for cutting on.
•  Glue and double-sided tape: Glue sticks and double-sided tape work well for a lot of card-making tasks, but go for something more heavy-duty if you need to glue down larger embellishments. 
•  Other materials: Of course, you will need all sorts of different coloured card! For extra decoration, think sequins, glitter and pipe cleaners.
What to make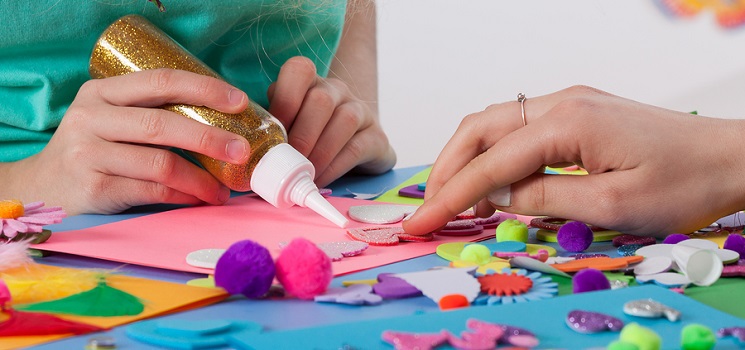 Image source: Kasia Bialasiewicz
First things first, you should think about the occasion and person you're designing the card for - consider their favourite things and theme your card appropriately. Then get started with the base card: it could be a plain colour, or patterned for a more funky design.
For the simplest card, fold a piece of A4 card in half and design your card either portrait or landscape; or cut it down into a neat square. You can make things more complicated by cutting windows in the front or using extra card to make a pop up message inside!
Basic papercrafting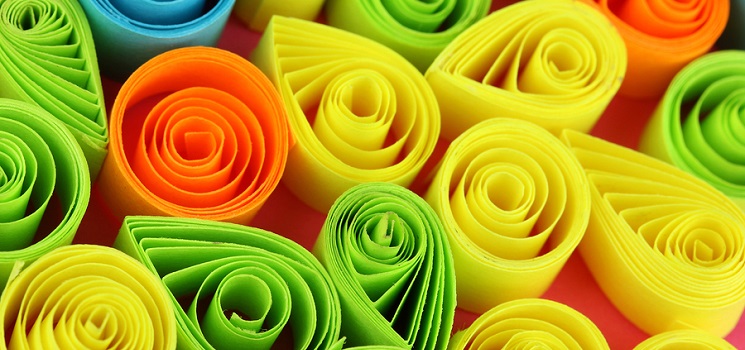 Image source: Yastremska
There are a couple of techniques you can use to make your cards really pop. For example, quilling involves making intricate shapes out of strips of paper. Simply cut up some narrow strips of paper and then curl them around a quilling tool or toothpick to make different shapes, as shown in the diagram above.
Glue your coils to hold them in place and pinch them into new shapes if needed. Finally, glue them all together to make larger, more complex designs, such as flowers!
Bonus Tips
Give your cards a little extra sparkle with these cool bonus tips!
•  Stamps are a great way to decorate your cards: you can use picture stamps to add extra messages to every creation.
•  A really quick way to add a border is to use washi tape - simply choose a pattern you like and use it to edge your card!
•  Add texture by sticking together layers of card, or using a needle and thread to make a design with chunky stitches.
•  Always keep an eye out for materials: from old cinema tickets to pretty wrappers, you'll be amazed how much can be recycled into your next beautiful card!
Rex London has plenty of art supplies to help with your new hobby, or check out our greeting cards if you need a card in a hurry.