15 hip vintage blogs
There's nothing quite like a little old-fashioned charm and nobody knows it better than these bloggers. Whether you'd like to channel the style of the sixties or simply add a touch of retro class to your life, these blogs are sure to inspire you!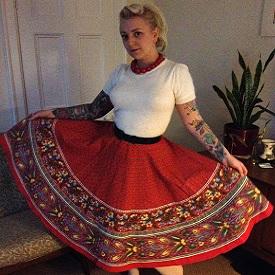 With a taste for bargains and all things vintage, Boo Boo Kitty is a seamstress who documents all her handmade creations on this fantastic blog.
If you believe that the best way to update your wardrobe is to go back to the golden days of fashion, then this is the place for you. Here you'll find 1950s frocks, beatnik trousers and a particularly special skirt made from a tablecloth! There are also plenty of helpful posts if you're planning a wedding and want to find your dream retro dress.
We really love Kitty's food posts - she has lots of tasty recipe ideas that will help you get healthy and give you those killer vintage curves.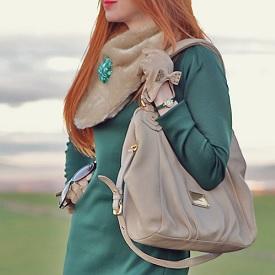 This is the story of Amber's life as she documents the places she goes, the things she does and the clothes she wears - always with a touch glamour.
According to Amber, you can never have too many pencil skirts, 50s-style dresses and bright red lipsticks. The proof is in the pudding! She looks great wherever she goes - from strutting down a country lane in leather boots to going for afternoon tea in a striking skirt - and she'll show you how to recreate her retro looks with high street purchases.
We especially love her emerald green dress, combined with matching, nude-coloured accessories and a chunky brooch to create an outfit that looks like it's straight out of Hollywood's golden age.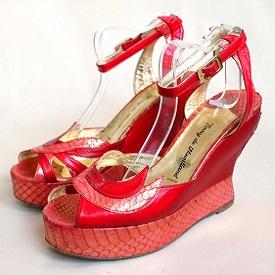 Miss Peelpants is a 20th century fashion geek and (quite rightly) proud of it! Her blog is a haven of both incredible technical knowledge and 'pure, unadulterated glamour'.
If window shopping for the ultra-rare is your thing, hotfoot it to Vintage A-Peel to see the wardrobe you wish you had. Just can't resist trying the clothes for yourself? Not to worry, many of the pieces she shows off are also for sale, so why not treat yourself to those red snakeskin heels you've always wanted?
We particularly love her 'Inspiration' feature - breathtaking photographs and adverts from a bygone era of fashion that will have you brimming with nostalgia.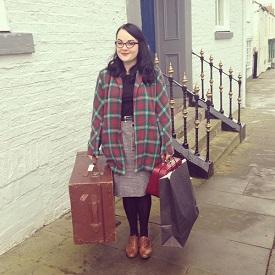 When Judy realised she had nothing to wear - and that vintage was hugely in fashion - she decided it was high time to start her own vintage fair. Now the fair takes place all over the country and boasts everything from clothes to furniture to kitchen equipment.
Follow her blog to get all the latest news from the fair, as well as loads more gorgeous retro discoveries, including an incredible clothing collection that spans back to the Edwardian era and a beautiful old suitcase.
We particularly love her sneak peeks into fairs and shops all over the country. It doesn't get much better than seeing a rack filled with swoonworthy vintage frocks!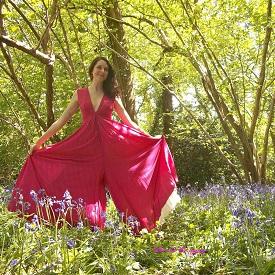 Granny Kiki was a couturier and costume designer in the 30s, 40s and 50s, and she's just one of the glamorous women to pass on her wardrobe to the ladies in her family, including this wonderful blogger.
If you just love rummaging through old-fashioned wardrobes, this blog is the best place to indulge yourself. Amongst the many outfit posts you'll find gorgeous vintage coats, dresses from the 40s and capes from charity shops.
We especially love the red cotton catsuit, made by Granny Kiki herself and modelled to perfection in a forest filled with bluebells. You won't regret diving into the world of Kiki and the Gypsy - it's a beautiful place to be!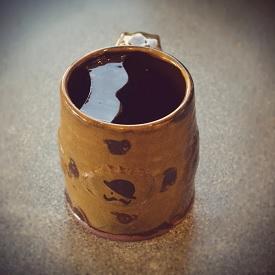 Norton of Morton is on 'a quest to lead a gentlemanly existence', from his haircut right down to his shoes. If you too would like to bring out your inner dandy and live the life of yesteryear, Norton will show you how.
He'll tell you about his favourite classic movies, his top style icons and even the dubious history of the barbershop pole, all in the spirit of helping you turn yourself into a perfect gentleman. And what gentleman would be complete without a moustache? Check out the moustache grower's guide for tips and tricks to growing your own.
We particularly love his special 'super mug', designed to keep a gentleman's moustache clean and dry whilst he sips from his favourite brew. Tip top!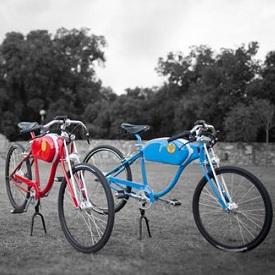 Furniture, cufflinks, even classic cars - Retro To Go is your one stop shop for all things 'hip and retro', with a dash of history thrown in for good measure.
There's a new product or two featured every day, so you'll never be short of ideas for kitting out your home and your wardrobe the old-fashioned way. As well as plenty of interiors inspiration, this blog also takes a nostalgic look at iconic designs from years past, like the stunning original posters for the James Bond movies.
We really love the 1950s-style Otocycle bikes. With built-in motors, they're the height of mid-century gadget luxury and they look awesome too!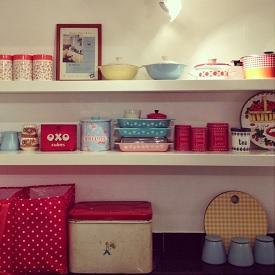 There's nothing wrong with a little frivolous prettiness and 'unapologetic fluff', and Lucy brings it all to Tales from a Faraway Tree.
At the moment she's renovating her bedroom and things can get a little stressful, so she unwinds by looking at inspiring images of incredible vintage bedrooms. As well as dreaming of beautiful interiors, she writes about the retro outfits she puts together with items from the high street and charity shops.
We particularly love her stunning kitchen. Not only is it enviably tidy, it's also such a beautifully designed vintage haven that you'll be convinced you've travelled back in time.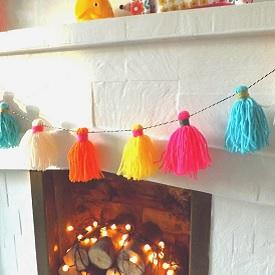 Hop on the Tea Wagon to be taken to a wonderful world of crafting goodness and beautiful fabrics, all with a vintage twist, of course!
Jane is the creative lady behind this blog, who dreams up great designs for rooms and soft furnishings, and then makes them a reality. Follow her simple step-by-step guides to make your own retro trinkets, including some simpy lovely neon tassels - perfect for hanging over your fireplace at Christmas time.
We really love the pictures of this blogger's crafting space. She transformed a little wooden shed into a pastel paradise for making beautiful things at the end of her garden.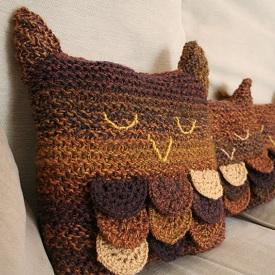 Wendy is a graphic designer who just can't get enough of the 30s and 40s. She tries her hand at all sorts of things - sewing, cooking, knitting - and flits between projects like a butterfly!
Take a look at the Kitchen Front section to discover lots of tasty wartime recipes, Film Fashions for close up looks at period costumes as portrayed on the silver screen, and Free Patterns to learn how to make loads of cute vintage clothing and accessories.
We really love her adorable sleepy owl pillows. You can make them with wool and line up all the sleepy little darlings on your sofa!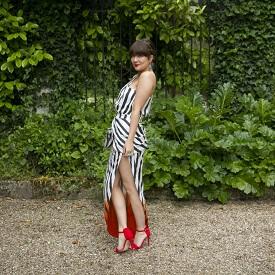 A life in London and a wardrobe groaning under the strain of a passion for retro fashion - that's what matters at The Girl Who Stole Vintage.
There are so many beautiful things to feast your eyes on here, including suitcases full of silk scarfs and some amazing behind-the-scenes shots of this blogger decorating her own boutique. She turned her little shop into a beautiful vintage-shopper's heaven!
We can't get enough of the beautiful ombre dress that she wore to a wedding in France. It takes classic stripes and gives them a colourful twist which looks simply divine.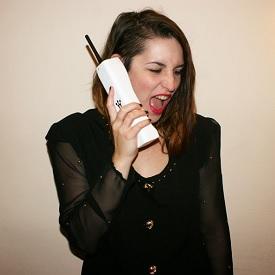 Kate - aka Foxy - is a fashionista with a particular love of the 80s and, whilst at university, she took advantage of car boots and charity shops to indulge her passion for all things vintage.
Here you can check out her latest outfits, holiday snaps and all the other little things she loves. There's a tasty helping of retro finds too, like the huge old-school phone she got her hands on and affectionately named 'The Brick'. It even plays that classic mobile game, Snake!
We really love her lace and velvet Halloween costume, complete with subtle fangs. Who knew 80s could look so scary?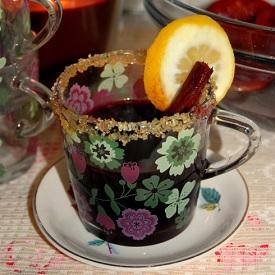 Get some frills in your life with Catherine at Vintage Frills. Her family have sold clothes since the 1950s and she grew up surrounded by beautiful things in her grandmother's shop.
Now she fills her time with loads of hobbies, including baking, sewing, painting and upcycling furniture to put in her beautiful home. What could be better than this mixture of current crafts and old-fashioned trinkets? Follow her as she explores Christmas markets and counts down the ten best vintage fashions that need to make a comeback!
We really love her recipe for classic mulled wine. It's tasty, perfect for filling your home with festive smells, and looks beautiful served in a floral mug.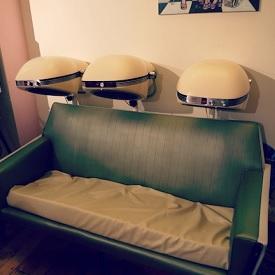 If you don't know about the amazing vintage scene on the south coast, Vintage Brighton is the place to discover it: 
shops, fairs and events!
Who knows about living vintage better than the people who work in the business? Jo-Ann interviews shop-owners and upcyclers to bring you the latest news from the world of retro and takes you inside some truly amazing boutiques. This blog really is the place to surround yourself with vintage.
We especially love her behind-the-scenes look at a vintage salon, complete with amazing retro fittings and bespoke hairstyles for every customer.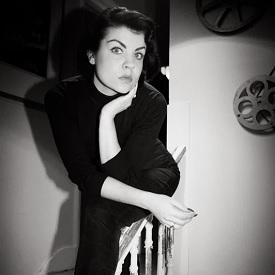 Embracing the world of yesteryear, Yesterday Girl follows the adventures of a mid-century-loving London girl, with an addiction to pretty things.
She's not alone in her love of retro fashion  - just check out her photos with her equally stylish friends at Rhythm Riot and you'll feel like you've stepped back in time! In fact, there are loads of gorgeous themed photoshoots here and outfit posts that prove this blogger lives and breathes vintage.
We can't get enough of her glamorous beatnik photos. Moody, rebellious and oh so stylish, they'll inspire you to channel the Beat Generation in your own wardrobe.
If you know of any other blogs we should add to our list, please do contact the blogging team at dotcomgiftshopblog[@]gmail.com.
Share: