Fun Halloween ideas for kids
Spooky season is upon us! Halloween comes round so quickly once kids are back at school that I always run out of time for the more elaborate makes, so here are some quick and simple ideas which are great to pull out of the bag (or cauldron!) last minute!
Halloween face paint ideas
For last minute costumes for trick or treating all you need is a trusty box of face paints! These ideas are super simple, perfect for wriggly kids and not so steady hands!
Pumpkin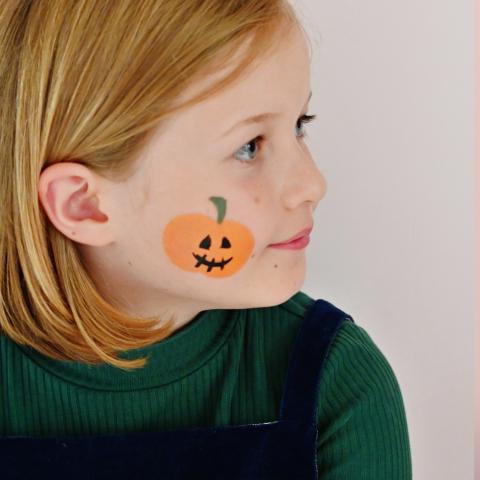 This cute pumpkin is made by mixing the red and yellow paints together and then using the sponge to press on two overlapping circles to create a pumpkin shape. Use the brush to add a green stalk and then add some features with the black paint to finish.
Ghosts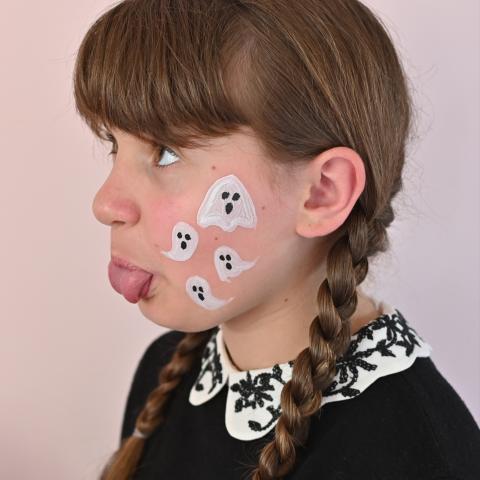 You can't go wrong with these ghouls. Simply paint on some wobbly white shapes and then add some eyes and a mouth to finish. You could do just one large ghost covering half of the face or a whole host of ghosts hovering up the cheek!
Spooky spiders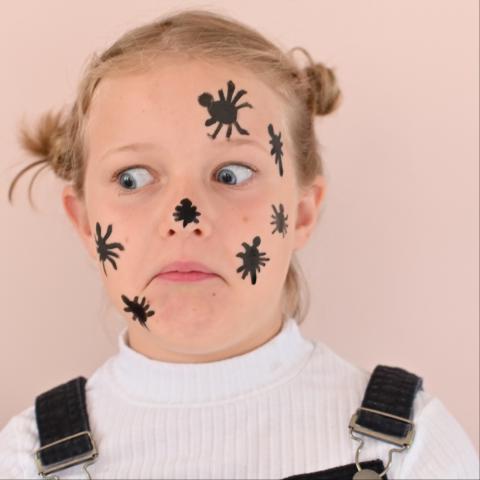 Again, these are incredibly easy to paint on - first paint on a rough oval shape for the spider body, then a smaller circle for the head. Add four legs on each side to finish. These look especially spooky scattered all  over the face.
Halloween chocolate bark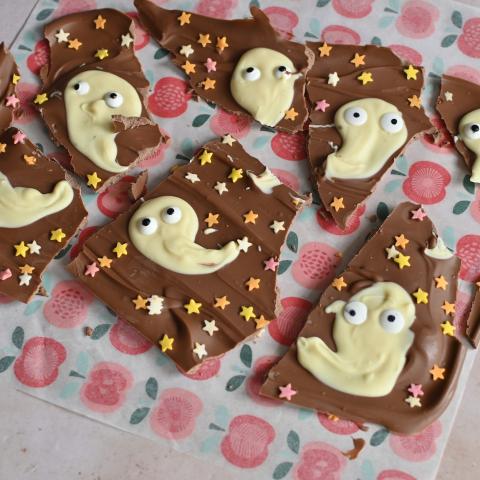 Vintage Apple greaseproof paper, £3.95
My kids love a chocolate bark, it's always such an easy activity to do and with a delicious result! Melt a large bar of milk chocolate and pour into a lined, shallow baking tray and then gather your melted white chocolate, sprinkles and edible eyes to decorate.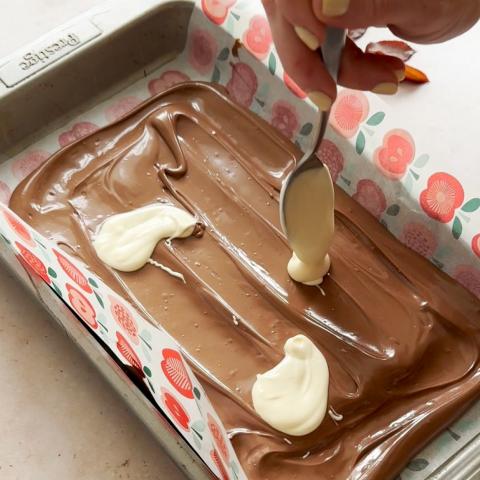 These spooky ghosties are dollops of white melted chocolate – to my mind, the more slapdash, the more character your ghouls have! But if you want a more uniform look, you can gently use a cocktail stick to create the tails of the ghosts. Add the eyes and scatter on the sprinkles to finish. Leave to set in the fridge, break it into pieces and devour. Yum!
Spooky sensory ice play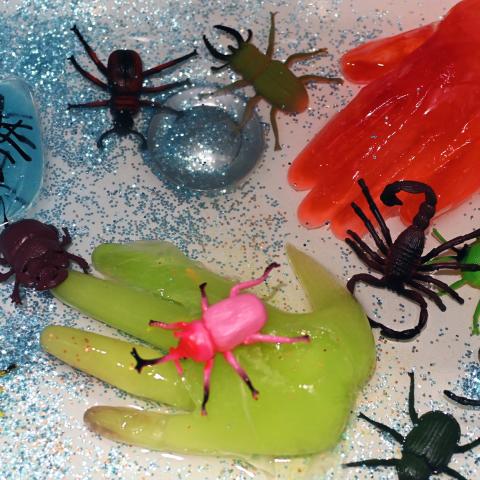 Assorted creepy crawlies, £12.95
Although this is generally an activity more for younger children, I will say that my older children couldn't keep away from this little spooky sensory station when I made it!
To make the icy hands, take some disposable gloves (or you could use washing up gloves) and then pour some water with a dash of either food colouring or paint, then carefully add some toy spiders or bugs and a dash of eco glitter!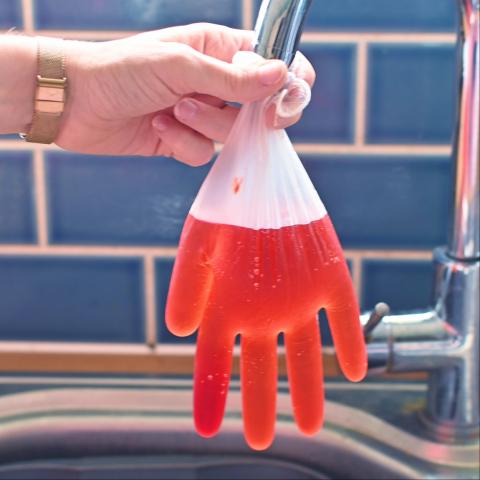 Use an elastic band to keep all the liquid in and then place in the freezer, after a few hours you can carefully remove the hand shape and place in a washing up bowl/tuff tray or a sink for some sensory fun!
You could make multiple colours and change the things you put inside the ice. Use some warm water in the tray so that the children can see how pouring it onto the icy hands melts the ice and creates colour mixing and dispersing of the insects and glitter. A few of the fingers broke off the hands that I had frozen, but in all honesty it all adds to the spooky play!
Thank you to Georgia for those fun Halloween ideas! For even more spooky fun, take a look at our Halloween collection, with treats from just £1.95.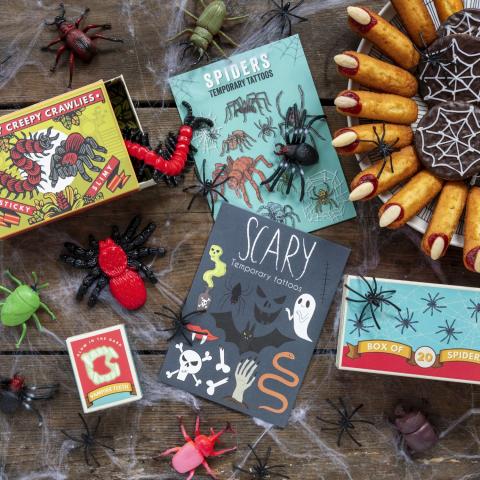 Share: