Food blogs we love
At Rex London we love good food, so we've collected together some of the best and most beautiful food blogs around. Whether you're already a dab hand in the kitchen or a microwave maestro, you're sure to be impressed by these brilliant bloggers.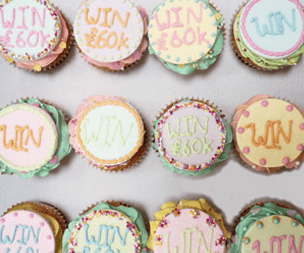 Why not sit down with a cup of tea and make yourself at home in Amelie's house? Here you'll find tempting recipes for cakes and cookies, as well as beautiful craft ideas. She also runs painting classes with a twist - painting roses onto cakes? Why not? They look wonderful! Stop by any time you need to relax and recharge.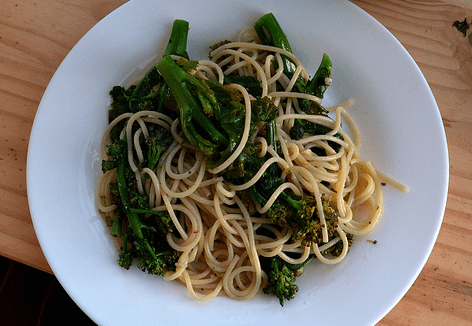 From the Scottish Highlands, Wendy brings you her favourite recipes. There are dishes from her childhood and food to keep you warm during long Scottish winters. Her photographs of local landmarks and snowy landscapes are simply stunning, but it's the close-up of homemade sticky toffee pudding that really takes the cake.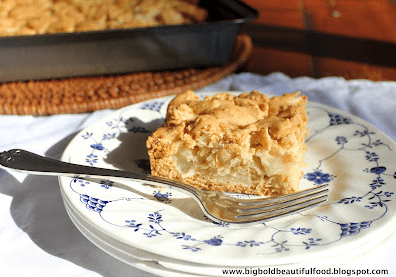 Ninette is a philanthropist foodie, who brings you her favourite foods to feed the body and the soul. She is truly a multicultural cook, with influences from all over the world, including the Philippines, America, Japan and Italy. Among her innovations is 'Jasian' (Jewish-Asian) matzoh ball and wanton soup - could this be the beginning of a new cuisine? Simply delicious!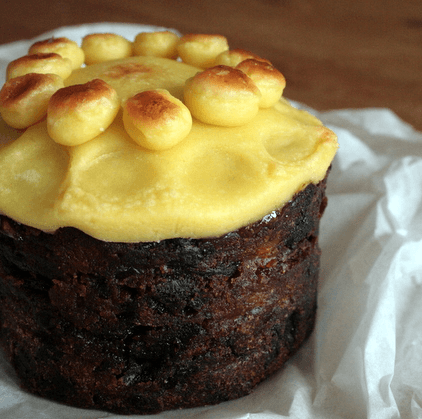 The Midlands is home for the Butcher and the Baker (a lover of everything vintage). Be sure to check out this blog for tips on beautiful cake decorations, as well as information about food schools, delis and restaurants in the Midlands. As well as pretty icing and sugar flowers, there are also ideas for those with a taste for the gruesome - check out the cakes covered with edible dirt and chocolate beetles.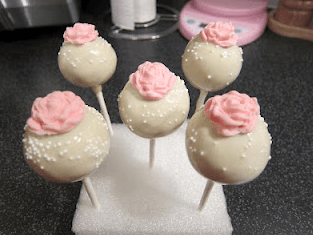 Cat spends her weekends baking and decorating cakes, and her creations are simply irresistible. When is a brownie more than a brownie? When it's stuffed with Oreos, of course. Whether you need inspiration for a special occasion, or you just want a treat, stop here for cakes that look almost too good to eat. Almost.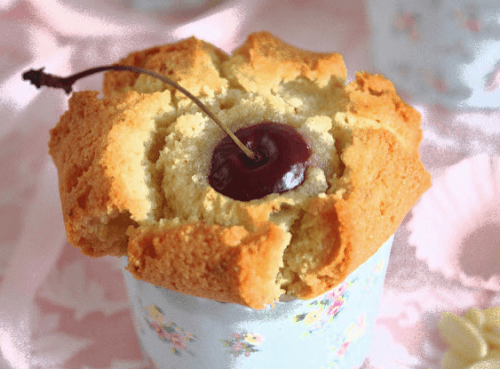 Exactly what it says on the tin, and much more. There are sweet and savoury dishes galore, and a great 'Pop Posts' section to find the very best. If you've never heard of bread painting, you're in for a treat - Zurina can make even the most ordinary sandwich look like a work of art. For anyone looking for inspiring recipes, this blog really is the cherry on the cake.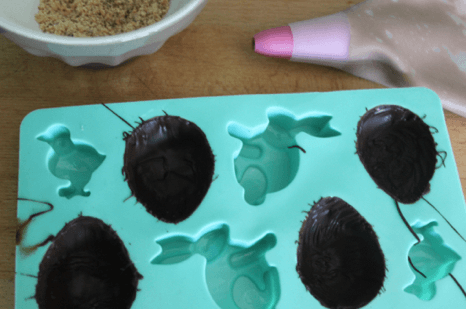 Sumptuous sweet treats and marvellous savoury dishes are the order of the day at the Corner Cottage. Hannah likes to cook using vegetables from the cottage garden, and her willing family are always on hand as taste-tasting 'guinea-pigs'. Easter may be over, but that doesn't mean it's too late for chocolate cheesecake Easter eggs, right?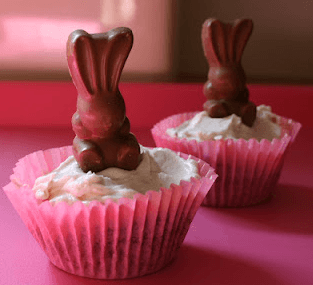 Invaluable for parents seeking great meal ideas, with minimal prep time. The recipes are divided into handy lists - 5, 10 or 20 minutes to prepare - giving you a huge selection of kids' meals. For those times when you need good food quick, check out the lifesaver recipes. But beware: here you will find the most dangerous cake recipe in the world. It takes only 5 minutes to make, so now the only thing standing between you and scrummy chocolate cake is your willpower!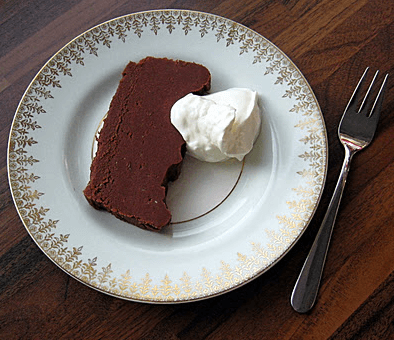 A feast for the eyes as well as the tastebuds, this breathtaking blog will have you reaching for a wooden spoon in no time. Or maybe even a chocolate-filled Welsh Love Spoon - so pretty and easy to make you'll never want to throw a party without them again. Cupcakes, lamingtons, cookies - there are so many amazing ideas here that there should probably be another 'delicious' in the title!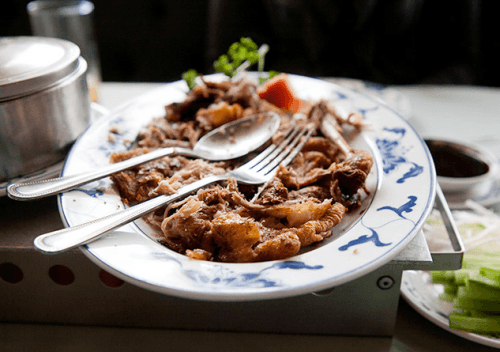 Craving a good casserole? Mad for something Moroccan? This brilliant blog allows you to search for recipes according to the type of dish, country of origin, cooking time, or special dietary requirements. We think Lebanese 'fattoush' salad, laced with pomegranate syrup, sounds particularly tasty. So whatever you fancy, you're sure to find something here with a little added 'oomph'.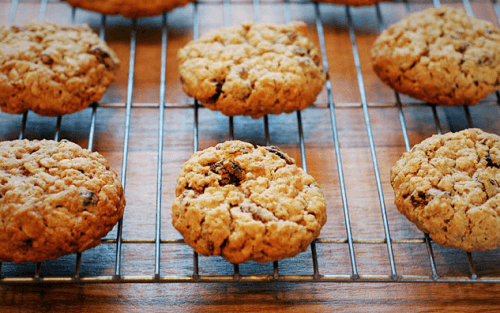 Cakes, pies, cookies and brownies are most definitely on the menu in Katie's kitchen, and they all look mouthwateringly good. There are some great breakfast ideas too, for those days when you want a little more than cereal and tea cereal. Buttered toast is fine, but banana and chocolate French toast - now that's more like it!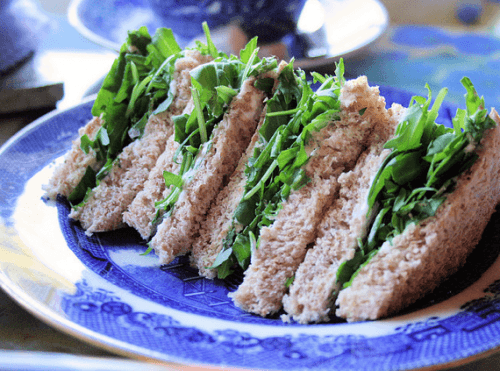 Born in South Africa and raised by a foodie family, Karen's passion for good seasonal food started young. Now she lives in England and France and creates scrumptious dishes from local produce. Why not join her for a tea time treat? We'll be having a Mexican hot chocolate, with a side order of apple and cranberry tiffin, thank you!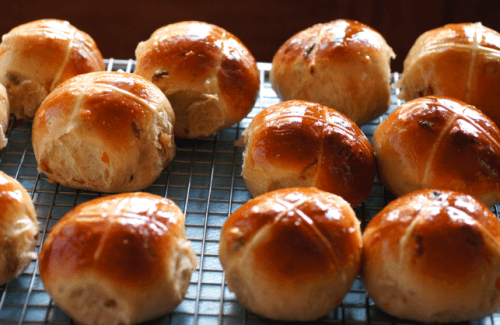 Warm and meditative, this blog couples careful description with gorgeous photography. Emma adapts and invents, and her posts are a mixture of cookery tips and meditations on life. Try adding a little bit of the Roaring Twenties to your baking with the sinfully decadent 'Beautiful and the Damned' whisky cake. Warning: once you've started reading, it may be difficult to stop.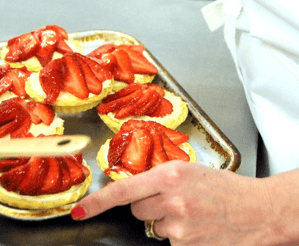 It all started in winter, when Ren decided to cheer herself up by starting a food blog. Now, more than a year later, Fabulicious Food! contains loads of great recipes and quirky food ideas. Lavender may not be the most obvious thing to sprinkle on a cheesecake, but trust Ren, it works. You can also submit your own creations each month for 'Simple and In Season' and 'Family Friendly Fridays'.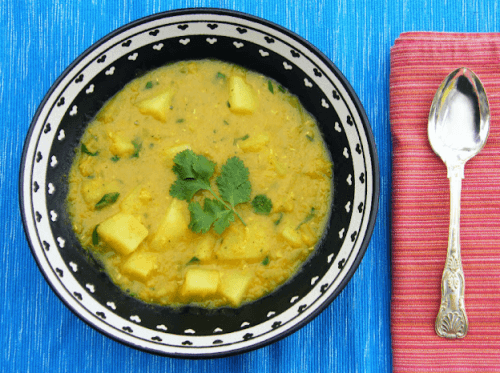 Jacqueline is a vegetarian, and self-taught cook and baker. You can find hundreds of fantastic sweet and savoury recipes on this blog, as well as monthly challenges, so if you have a great soup recipe, why not share it with the world? There are plenty of brilliant ideas for kids too, including baby quiches and tiny cupcakes for little tummies.
Share: