Thursday 01 November 2012 | thomas
Fashion blogs we love
If you're after a new look, or simply love to browse the latest fashions, then this is the list for you! We've collected together our favourite fashion bloggers for your perusing pleasure. So grab a cuppa and let DotComGiftShop take you on a tour of some of the best fashion blogs around.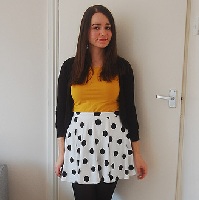 Helen loves to bake, crochet and, of course, blog about her best style finds! Living and working in Liverpool, she has a great eye for fashion and shares with her readers her outfits, days out and delicious kitchen creations.
Do you prefer spots or stripes? Helen just can't decide, but luckily she has skirts in both patterns and we think they're gorgeous. Many of her discoveries are fantastic bargains from the high street, so take a leaf out of her book and style yourself beautiful!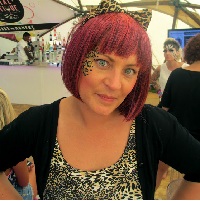 Oh, for a million dresses! If you're a die hard fan of the frock, then this is the blog for you. Let Sarah take you on a tour of her growing wardrobe, featuring all the fabulous dresses she wears. You'll also find beauty tips galore and plenty of to-die-for nail art.
Sarah is great at finding affordable dresses that are bang on trend, like her amazing leopard print dress from New Look: perfect for a wild trip to Bestival! So ditch the jeans and let this lovely lady guide you through a world of diving dresses.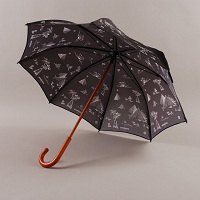 This blog is simply stylish, full of beautifully artistic photography and the latest design trends, thanks to Mat's keen eye and skill behind the lens. This is where he records the things that inspire him most, and we're sure it'll get your creative juices flowing too.
There are a few of Mat's finds that we'd like to put on our birthday wish lists, like the retro flour sifter and the striking black and white Egyptian print umbrella. To see the cutting edge in cool vintage style, you just can't miss Buckets and Spades!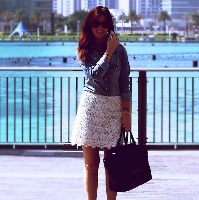 When it comes to fashion, Laura really knows her stuff, so if you're looking for a stylish blog that really has its finger on the pulse, this is the place for you. Check out her latest clothing purchases and the stories behind her finds, and discover the beauty products she recommends.
She's particularly skilled at putting together brilliant outfits - her lace dress and denim jacket combination is simply inspired - and her fantastic photographs and season picks are sure to give you some fresh ideas too. Shall we buy now, blog later? Yes please!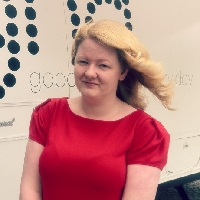 Hayley loves fashion and, as an experienced and talented blogger, she at Ceriselle she shares all the interesting trends she comes across in the world of style, alongside her personal favourites. It isn't just about clothing: you can stop by for a healthy dose of shoes, accessories and cosmetics too.
What make a pair of beautiful heels really pop? Hayley's answer is glitter, and we have to agree! Sparkly shoes are just one vogue we could really get on board with, and this blogger will tell you where to find the very best bargains, whatever your style.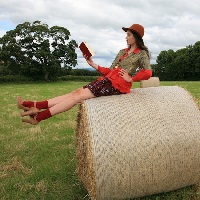 Where would you find a blogger with a taste for the vintage and the ability to delve into charity shops to unearth their treasures? Rural England, of course: the home of budding photographer and writer Roz, who won't shy away from tramping through fields in heels for a great photograph.
She crafts her outfits with natural skilland designs her quirky portraits beautifully. Let's face it, if you haven't read Keats stop a hay bale then you haven't lives. So be sure to visit Clothes, Cameras and Coffee for fashion inspiration with a tendency towards old-fashioned elegance.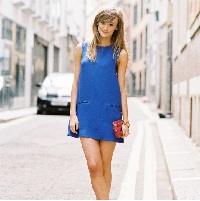 This excellent blog is jam-packed with current couture and London living, from freelance fashion and beauty journalist, Daniela. Her style choices are simple and striking, and the dreamy photography really complements her elegant outfits.
Clothes and teatime treats are equally important here, but tear your eyes away from the mouthwatering desserts if you can, to take a look at Daniela's adorable blue silk dress from TopShop. Its casual glamour sums up exactly what Couture & Crumpets is all about.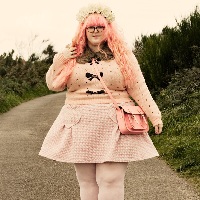 Take a look inside Georgina's wardrobe, and explore her beautiful bedroom, to see what treasures you can find! As well as high street style, you'll also unearth some beauties of Victorian lolita fashion. This blog is the idela place for lovers of truly feminine fashion.
Ever striking, Georgina's pastel pink hair is complemented beautifully by one of her recent purchases: a pretty pink satchel. Filled with simply gorgeous outfit and lifestyle posts, this blog will have you sighing with envy (and, possibly, rearranging your books according to colour).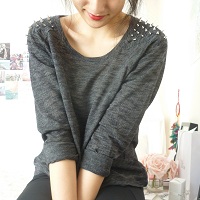 Do you ever look in your wardrobe and think you have nothing to wear? Never fear, Sonia will help you out. Just take a look at the outfits she creates simply by mixing and matching, and reusing items in different and creative ways. We're sure you won't be stuck for ideas again!
Here you can see how to channel the spirit of vintage in your style, and also get some useful tips for customising old clothes, such as simply adding shoulder studs to an old jumper to create a whole new look! For a dozen dresses and much, much more, trust Sonia's talented eye.

Edible Glitter is your one stop shop for all sorts of beautiful things, from cookery and homeware to travel and literature. And, of course fashion! You'll see plenty of French and Indian influences here, and a nostalgic love of vintage clothing, making this blog a wonderfully mixed bag.
This year Angharad had abandoned the high street, and is shopping for all her retro clothing online. The results? A truly eclectic wardrobe, including such gems as a faux fur coat, a 70s maxi dress, and a sumptuous metalwork and crystal embellished handbag you'll just love!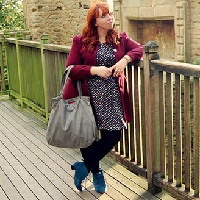 Sarah dubs herself "a materialistic little weirdo", and if hanging out in this corner of the internet makes us the same thing, then count us in! Her posts are always pretty and often witty, and if shoes and dresses are your thing then you'll feel right at home here.
Don't step on Sarah's blue suede shoes. No, really, don't - they're far too lovely for toe-stepping! Just sit back an indulge yourself in Sarah's world. You won't regret it: here everything looks lovely and there's always a new dress to try on. Could it be any more perfect?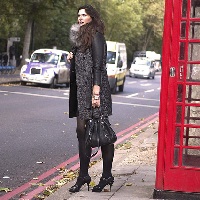 Take a look at Fashion Foie Gras, for "the good, the bad and the controversial in fashion news". You'll get a daily dose of all the latest, so you can stay abreast of everything that's going on in the world of fashion, without having to leave your desk!
Feeling autumnal? Then you should know that foxes are in this season. Want to try something completely different? Take a look at the Outfit du Jour, for a fresh look that's right on trend. Whether you want to see the stunning train on Princess Guillaume's wedding dress, or get the best seasonal picks from people in the know, remember that FFG does it all.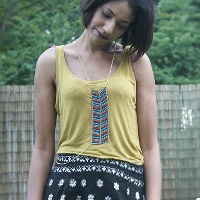 Girl Does Geek does fashion, beauty and blog design, so if you want to read a blog by someone who really knows what it takes to look good, then trust Faye. Here you can find everything from great make-up advice, to Faye;s favourite pieces from her wardrobe.
Feel good inside and out, with delicious recipesand exercise advice, so that when you do hit the shops, you can treat yourself to lovely lilac skinny jeans or a chevron necklace, just like Faye's. There's plenty here to keep you reading for a long time and even get you planning your next shopping trip!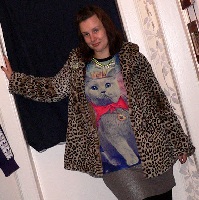 Little Scribbler knows what she likes, and she's great at tracking down cool and unusual things to fill her already groaning wardrobe. Not that we're complaining - we love to see what she's found, especially the awesome cat t-shirt that would make any woman feel like a queen!
You may think you love shoes, but you ain't seen nothing yet. This blogger has come up with all sorts of imaginative ways of storing her enormous collection, and what a collection it is! For pure shoe indulgence and plenty more fashion advice, take a look at these lovely little scribblings.
Portobello Road, world-famous for its eclectic marketplace and vibrant atmosphere, is also the stamping ground of Erika, the lady behind Pretty Portobello. Let this self-confessed shopaholic take you into her world, and show you all the lovely things that can be found there.
As well as her own fashion finds, you can also see the well-dressed people she spots on the street. London Fashion Week has really inspired her, and rightly so: where else can you see cute cat ear headbands and fried egg collar buttons? Accompany Erika as she unearths the fantastic and unusual on Portobello Road.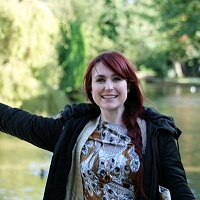 Thrifty fashion and rummaging through car boot sales are the name of the game at multi-talented Elizabeth's blog, Rosalilium. This is the home of the outfits and secondhand treasures that make her look great, and the place where she documents her many trips and adventures.
If you love all things vintage, then you have to check out her collection of beautiful retro cameras, including a simply adorable Instamatic camera: they don't make them like that any more! For a beautiful fashion blog with a touch of the vintage, look no further than Rosalilium.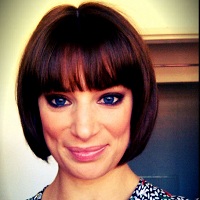 Sarah scribbles about her "life, loves, likes and dislikes", and puts together handy mood boards and first-hand product reviews, so you can easily learn the facts about the latest style trends. As well as top tips for dressing well, she also blogs about exercise and how to enjoy it!
Have you ever dallied with the idea of printed trousers? If you're unsure, there are lots of ideas here for day, night and office outfits, so you can finally take the plunge! We're sure you'll love this fresh, funny blog as much as we do, especially if you're a fan of shoes...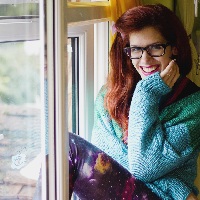 Big, bold pictures and splashes of colour: that's what makes Shiny Thoughts such a uniqur and vibrant corner of the internet. Lucy's adventures in London are just the beginning: she's also brimming with great style tips, especially when it comes to bringing colour to your wardrobe all year round.
That's right, winter doesn't have to mean rooting out your dreariest clothes. If you don't believe us, just take a look at Lucy's beautiful turquoise knitted jumper and cosmic leggings: an amazing combination. So stop by to give your eyes a treat and, as Lucy says, don't forget to smile!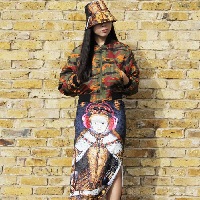 Susie's friends used to say she lived in her own little bubble. Well, now that personal bubble has become Style Bubble, and we can guarantee that you'll enjoy stepping inside. This experienced writer and editor uses all her knowledge to bring you the best in high street and runway style.
What do you get if you add a pair of awesome pink headphones to a portrait of Queen Elizabeth and print it on a skirt? The makings of a truly great outfit, of course! There are some incredible pieces here, so if you want to add a little haute couture to your wardrobe, you can trust Susie to show you the best.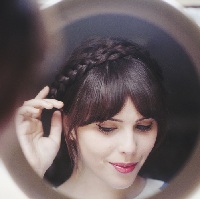 If you had three wishes, what would you ask for? Shoes? Clothes? Or a blogger who can teach you everything you need to know, to step out in style every day? Well, you don't need a genie, because Wish Wish Wish is here, with all the fashion photography you could ask for!
So you've found the perfect day dress, and donned cute cat pumps inspired by Wish Wish Wish, but what to do with your hair? Carrie has the perfect solution: a step by step guide to creating an adorable Heidi braid. For a brilliantly comprehensive beauty and lifestyle guide, simple make a wish!
If you know of any other fashion blogs we should add to our list, please do contact the blogging team at dotcomgiftshopblog[@]gmail.com.