dotcomgiftshop is changing
Wednesday 07 March 2018 | Rachel.McCarty
We're excited to announce that we've changed our name from dotcomgiftshop to Rex London. 
This change is to reflect our development over the years from simply an online gift shop, to a company renowned for its design credentials and keen eye for a unique product. Our team of talented in-house designers creates all the original artwork and prints on our products, so you can be sure of discovering gorgeous gifts and homeware that you won't find anywhere else. 
We're also reinforcing the legacy of the company behind dotcomgiftshop, which has been trading with the Rex name since 1981. Plus, it's much easier to say and remember!
Don't worry though, our name is the only thing that's changing - we'll continue to deliver must-have ranges of beautifully designed gifts and home decor, all at incredible prices.

A little bit of history
1975
Where it all begins. On Portobello Road, one of Rex's founders, Eri, was selling jeans and ponchos. His co-founder Rob was making and selling candles.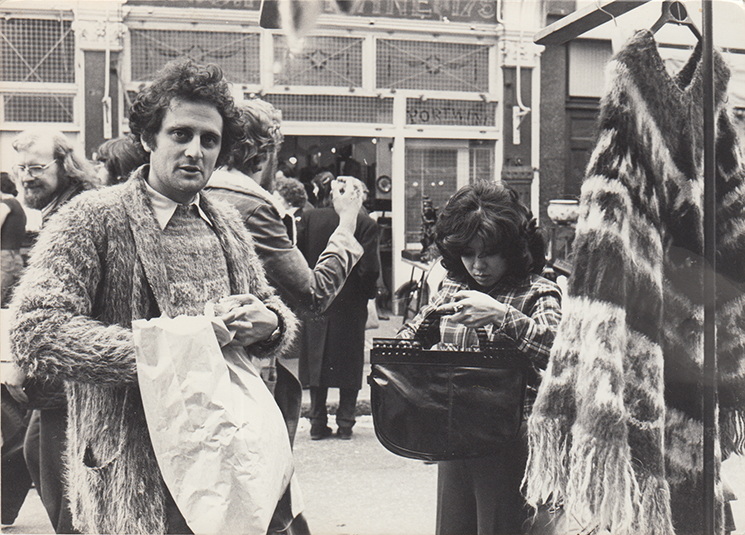 Eri on Portobello Road, selling alpaca ponchos.
1981
Rex International is officially created by Rob and Eri. Working from a flat in West Hampstead, they supplied products to The Body Shop, Habitat and other high street shops. 

1982
The team moves from West Hampstead to a warehouse in Kentish Town, and are joined by John Gurney, who is still with the company today. 

1985
Rex introduces novelty inflatables to the market and business takes off. The company welcomes Candy Smith, who still works as Head Buyer and Stylist.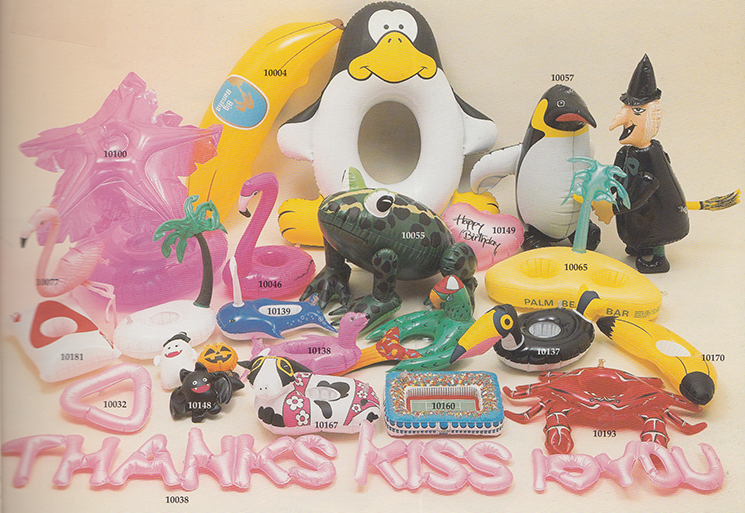 A range of novelty inflatables, including the famous banana, which was often waved by crowds of fans at football matches.
1992
Novelty inflatables are followed by huge success with inflatable chairs in 1992.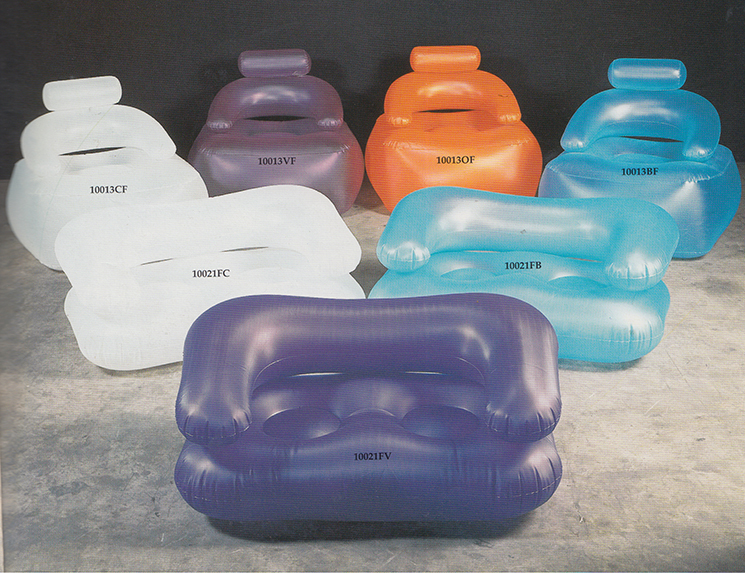 Inflatable chairs were hugely popular in the 90s. 
1994
The company moves to its current home, a large warehouse in Acton, West London. 

1996
Sun and Moon rugs become a selling sensation with people queuing outside the building and buying rugs as they were being unloaded from the container.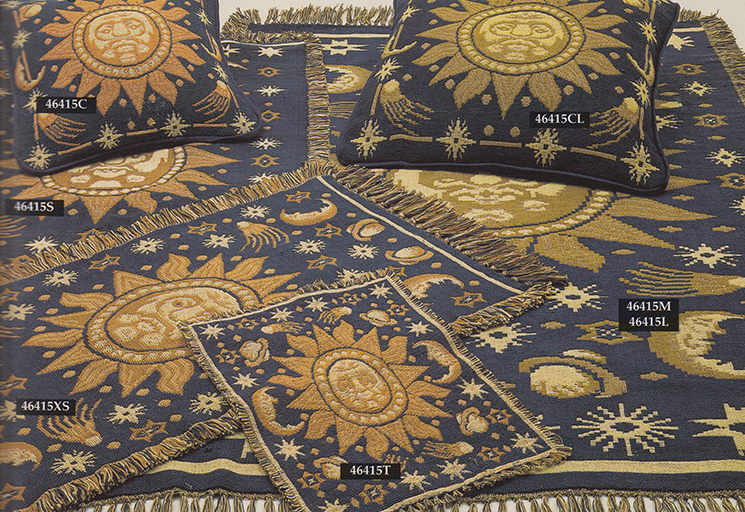 The iconic Sun and Moon pattern on rugs
2003
Rex begin to design their own prints and artwork. It was recognised that global trade had made many items easily accessible and no longer unique, so the company innovated and began to create original designs.  
2005
dotcomgiftshop is launched and, for the first time, Rex's products are sold direct to the public. In the same year, the Original Jumbo Bag is introduced in a classic retro spot design. 
2010
The legendary Rabbit Night Light turns heads in the European market. Over half a million units have been sold to date!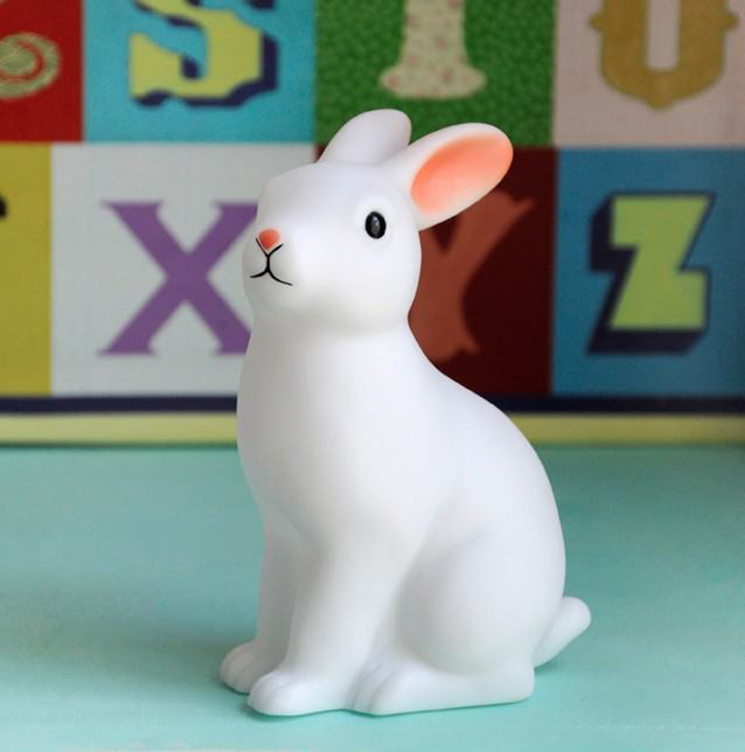 The rabbit night light is still sold today, for just £4.95. 
2011
The Jumbo Bags become a must-have product and more designs are added to the range. More than 3 million storage bags across 75 original designs have been sold so far.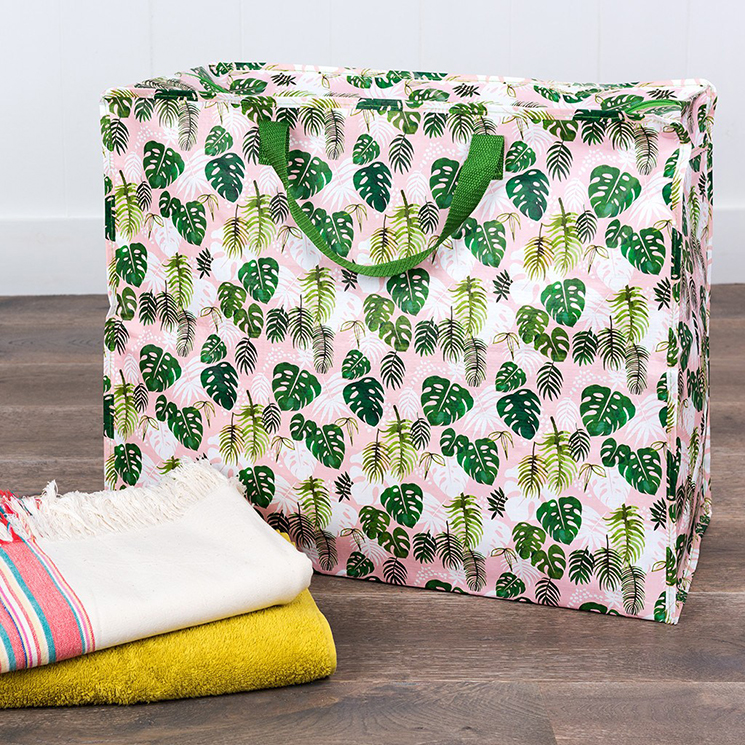 The jumbo storage bags are the staple of millions of households.
2018 
dotcomgiftshop is rebranded to Rex London!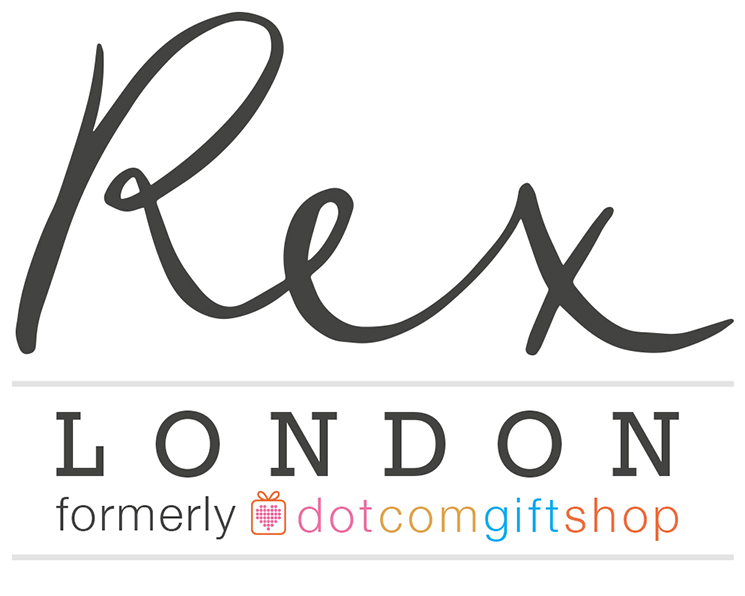 A new look and logo for a new era. 
Looking forward
As we prepare to welcome in the new era of Rex London, why not take a look at our latest products, including our new design story, Folk Doves. Folk Doves is a charming new range for Spring 2018, featuring women's accessories, ceramics and glassware adorned with a Scandinavian folk-inspired print which mixes stylish floral and wildlife motifs.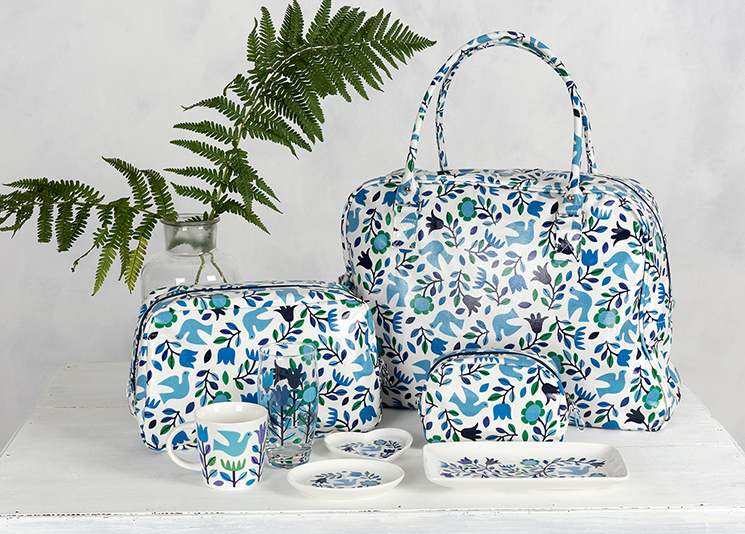 See the full Folk Doves range, exclusively designed by Rex London.  
To celebrate our rebrand, we are offering you the chance to win a £100 gift voucher, by tagging your photos with #RexLondon on Twitter and Instagram!