Colourful Creatures design showcase
Friday 25 September 2015 | clare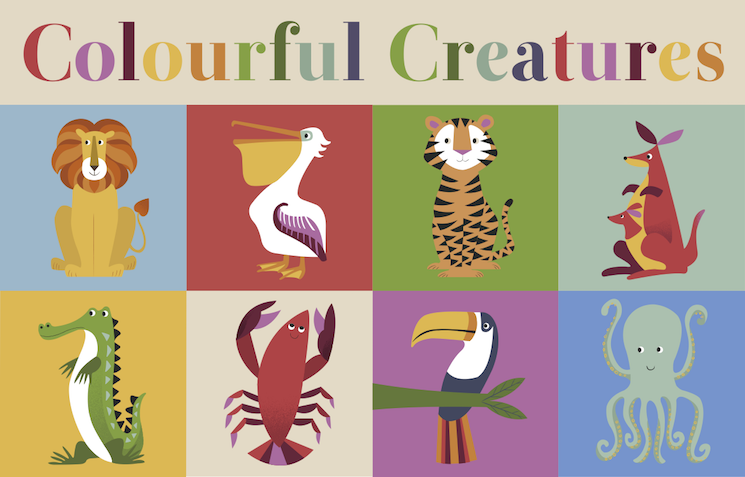 You'll love this new design from our inhouse team. Their brief was to take the fresh, bold, vibrant colours children love, and build them into a collection of characters that would appeal to both the young and the young at heart. 
As you can see, the team went for some very exotic animals. As our top designer Les puts it: "We tried to inject lots of colour and personality into each one." The result is this bunch of "Colourful Creatures", and they're leaping, bouncing, roaring and flapping their way onto a great selection of awesome Rex London products this autumn.
Colourful Creatures for bedrooms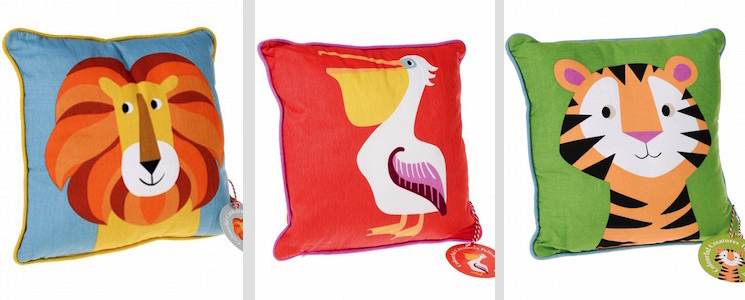 Pictured: Colourful Creatures cushions Lion, Pelican & Tiger - 12.95 each
What a great way to bring a touch of the exotic to your little boy or girl's bedroom! Coming soon, these Colourful Creatures scatter cushions feature characters right out of the jungle and savannah. Our designers are very excited about them and you can see why!
Quirky, friendly and full of personality, these little guys could be straight out of a story book. Guaranteed to fire your kids' imaginations, we wonder what tall tales they'll inspire! 
Colourful Creatures kids' parties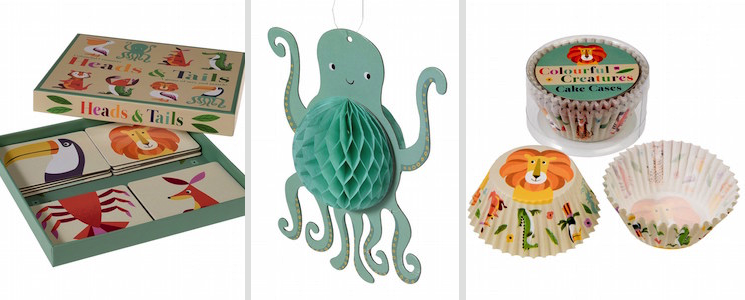 Pictured: Colourful Creatures heads & tails game - £5.95, Colourful Creatures honeycomb decorations - £5.95, Set of 50 Colourful Creatures cupcake cases - £1.95
Struggling to think of a child's party theme? Problem solved! Our Colourful Creatures feature on all sorts of party goodies, from birthday cards to wrapping paper, straws to cake cases. 
Complete your jungle-themed birthday party with some homemade animal masks and a game of pin the tail on the donkey (or the lion, if you're feeling adventurous!). Your little animals will just love it!
The Colourful Creatures design started off as a children's game. Heads & Tails (pictured above) is a card collection of animal heads and tails that fit together to invent weird and wonderful creatures. Our designers loved the new design so much, they decided to base a whole collection of products on it.
Colourful mealtimes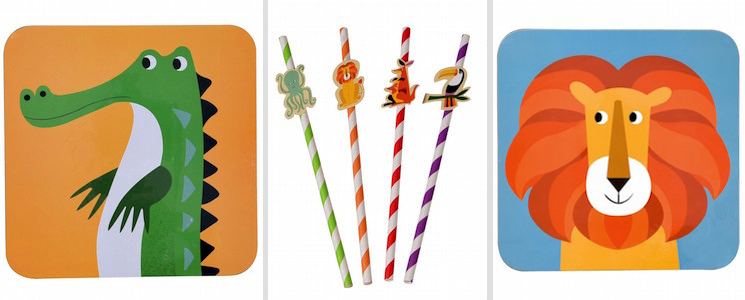 Pictured: Crocodile placemat - £3.95, Colourful Creatures party straws - £1.95, Lion coaster - £1.50
Brighten up feeding time at your wildlife reserve with Colourful Creatures placemats, coasters and straws. Is Dad King of the jungle? Is your youngest bouncy as a kangaroo? 
Kids large and small will love choosing a character to go with their breakfast, lunch or dinner.
Colourful kids' gifts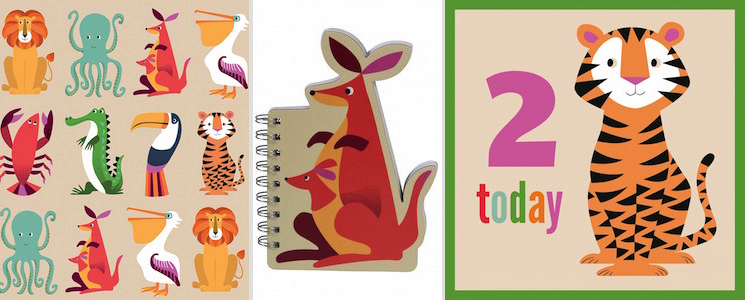 Pictured: 5 sheets of Colourful Creatures wrapping paper - £6.95, Kangaroo notebook - £2.95, Tiger birthday card - £1.00
Unique, inspiring and original - if you're looking for a birthday present, a stocking filler, or just a little something for somebody special, you've come to the right place.
As our designer, Les says Colourful Creatures have, "found their way onto placemats, coasters, notebooks, cupcake cases and more," 
Colourful Creatures from dotcomgiftshop - inspirational children's designs everyday!