Best blogs by dads
There are loads of inspiring dads out there, and some of them love to blog! From stay at home dads to single fathers and everything in between, here are ten of our favourite daddy bloggers for Father's Day. Bring on the dads!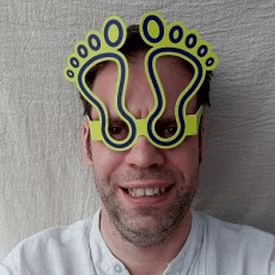 Didgeridoo craftsman turned stay at home father, John, decided to launch Dad Blog UK to share his experiences of 'daddy daycare' from his point of view. It's since become a huge success and it's easy to see why.
There are helpful tips for other childcaring fathers and soon-to-be dads, as well as posts and photos about John's own family. He writes about everything from male body confidence to the trials and tribulations of stair gates, and his posts are always practical and entertaining.
We particularly love his involvement with the #SafeToSchool campaign. Not only is he supporting a good cause, he gets to sport some rather handsome glasses too!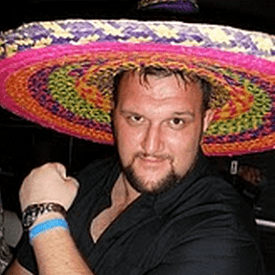 Lewis is the Dad Who Blogs: he's husband to The Mrs, father of two little boys, owner of an adorable Yorkshire Terrier, and dedicated daddy blogger since 2011!
Here you'll discover the ups and downs of having a young family: there's advice about the best way to potty train, the strange feeling of leaving your little one at a nursery for the first time, and insights into the life of a daddy blogger.
We love the post about his fears about becoming a parent for a second time. Lewis talks honestly about the fear of failure and his advice for overcoming it: don't worry about what you can't control, and take every problem as it comes.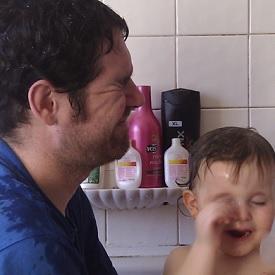 Every week Tom, 30-something father to two little boys, shares his thoughts on parenthood and the development of his children.
What started as a place for Tom to record his sleep-deprived thoughts has since become an always useful, often hilarious diary of one father and his family. Here you'll find reviews, tips and funny stories galore!
We really love his post about bathing a fussy toddler. He had no choice but to get in the bath, fully clothed, to distract his little one from the impending tantrum. It worked!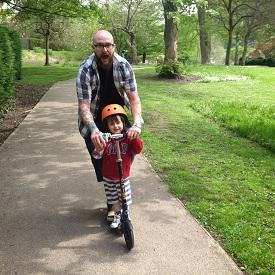 This stay at home dad is still a child at heart: he has a soft spot for comics and toys, and now that he has two sons he can satisfy his obsessive collecting, and teach his kids to be creative in the process!
This dad writes about fatherhood with infectious enthusiasm and includes excellent photos to document his family's adventures. Here you'll find exciting days out with the whole family on scooters, amazing toy constructions at home, and some pretty impressive dressing up.
We particuarly loved the family's Easter trip to the beach. They braved the cold and went rockpooling and crab-hunting and, of course, dug an enormous hole!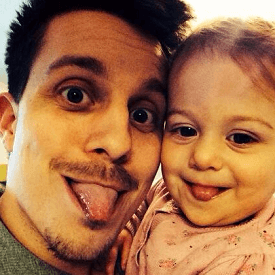 Take fatherly wisdom, mix it with a heap of humour and you have Goodbye, Pert Breasts. Father of three, Ben, is the hilarious man behind this gem of a blog.
There's something to laugh at and something to learn from in every one of Ben's posts, whether it's the horrors of wobbly teeth, the apparent hilarity of poo jokes, or the notorious Firm Voice that is a valuable part of any parent's life. 
We really love his 'kick 'em out' list - a bucket list of things to do once the kids leave home. Unsurprisingly, lying in until 1pm on a Saturday gets top billing!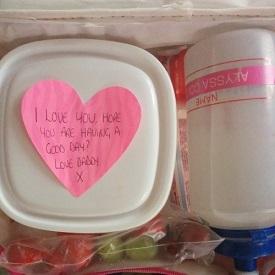 There's so much to inspire new dads on this excellent blog. Whether you're into cooking, gardening, crafting or days out, One Dad 3 Girls has it all!
Darren is a husband to Laura, and father to two adorable little girls. They love to spend time as a family and have loads of great ideas for how you can spend your quality time too, including exploring, baking and creating together.
We particularly love his idea for bringing a little happiness to his daughter's day by leaving her a cute little note in her lunchbox!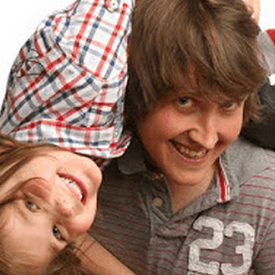 In 2005, Ian suddenly found himself a single dad to his seven month old son. Here he shares his experiences about coming to terms with single parenthood, and provides support and inspiration for other dads and widowers.
There's tons of great practical advice here for families with tight budgets and schedules. Discover how to avoid wasting food and be a more efficient family, as well as the fun stuff, like the essentials you need for a fun day out together!
Recently Ian proposed to his girlfriend and she said yes! We love how he popped the question: he and his son spelled out 'Will you marry me' in fairylights. Just lovely!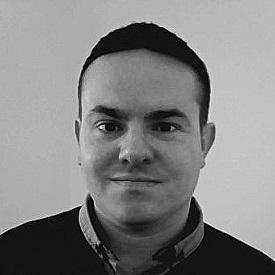 Back in 2013, Ricky, his 
fiancée and their three children found themselves skint. They were living paycheck to paycheck and having to literally prioritise food over nappies.
Ricky took control of the family's finances and set up a plan to get out of debt and into a place where they could plan for the future. Skint Dad is his inspiring online diary and it's packed with fantastic information for families who find themselves in dire straits.
We espcially love Ricky's recipe and food posts. He'll show you how to start a garden on a windowsill and regrow spring onions with just a jar of water. Ingenious!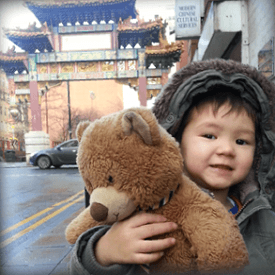 After being made redundant from his job, this blogger decided to fill his days with trips out with his children. Now he's a stay at home dad writing about his always exciting, often hectic life!
Hilarious anecdotes of parental despair abound on this brilliant blog, as well as heaps of children's toys (where does it all come from?) and a severe case of post-Tesco stress disorder. 
We love the boys' trip out with Toffee the class bear: they visited great grandma in Chinatown and tucked into yummy egg tarts!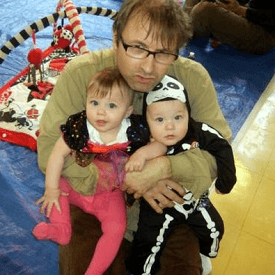 JD is bit of an unsual dad: he's a stay at home father to premature twins! For the first year the twins needed loads of TLC, but now they're at pre-school and doing very well.
When he isn't too tired, this fantastic dad likes to write about his adventures with his family, from the practicalities of feeding tiny twins, to the power of sympathetic pregnancy snacking!
We really love his impromtu science lesson about gravity: what started out as educational wisdom, ended up with cream cheese on the carpet. Oops!
If you would like to nominate a blog to be part of our network, do get in touch at dotcomgiftshopblog@gmail.com. Happy Father's Day!
Share: