Behind the Design: Winter Walk
Our festive print, Winter Walk, is brand new for 2022 and celebrates the beauty of nature in winter. We spoke to Rex London designer, Jan Konopka, to find out more about his creative inspiration, colour palettes, and Christmas traditions.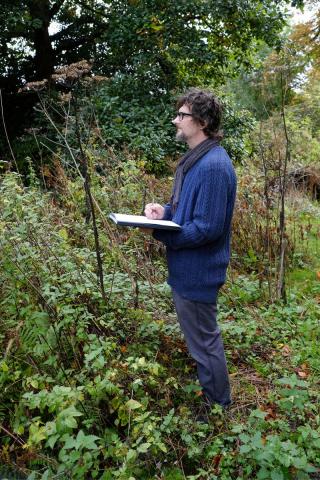 Jan Konopka
What inspired the design?
The Winter Walk design was inspired by nature. I live in the Kent countryside and I love to get outside, walking with my dog. If something interesting catches my eye, I make a quick reference sketch or take a quick snap on my phone. Going for walks in the fields and woodlands that surround my house were the key inspiration for the Winter walk design.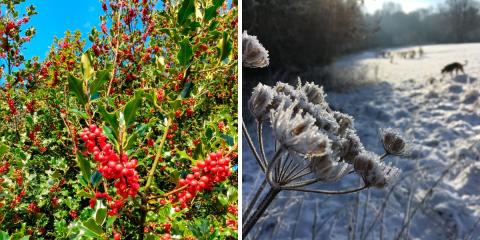 Jan's photos of the Kent countryside, which formed the basis of the Winter Walk design.
Where did you start? What did you draw first?
I used my field sketches of robins and foliage as a starting point for the design. I really wanted the design to have the feel of the winter hedgerows, full of nature. I love the dried seed heads that stay throughout the winter season and used them to give structure to the design.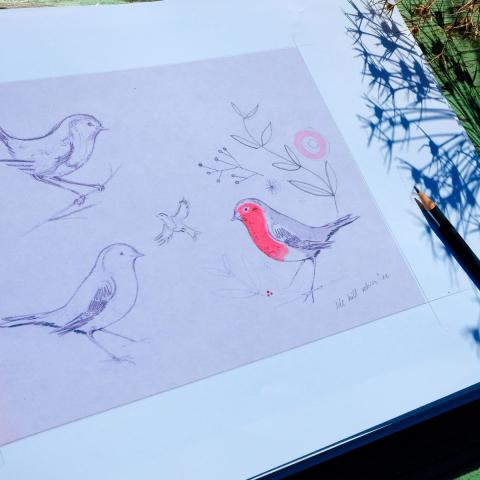 Early sketches of robins, with seed head shadows on the sketchbook
How did you choose the colours and style?
The colours are inspired by nature. Cool blue, yellow ochre, burnt sienna, with some russet and a pop of red. The style has echoes of traditional nature illustration with a modern twist. The natural elements have been simplified to create a modern printmaker's style.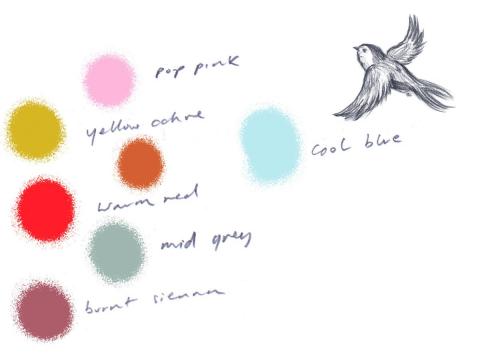 A colour palette showing the range of colours used in the Winter Walk design.
What's your favourite Winter Walk product?
We're adding products to this range all the time, but at the moment my favourite product is the recycled shopping bag. I really love that a design inspired directly by the natural world has been used on a recycled product!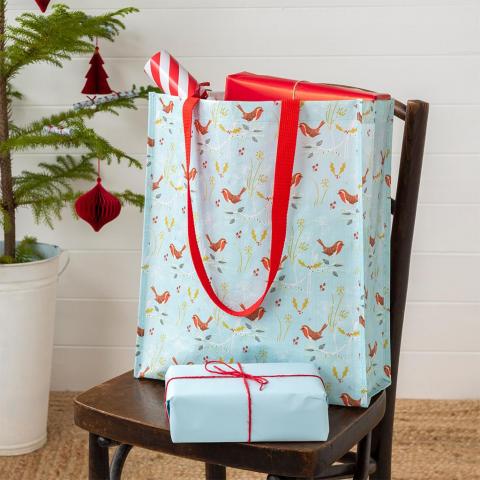 Winter Walk recycled shopping bag, £3.95
What's your favourite thing about Christmas?
My favourite thing about Christmas is having some time to relax by the fire after the mayhem . And the traditional family 'winter walk' through the fields and woods, of course!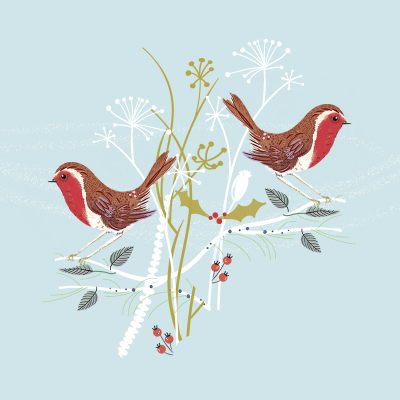 Feeling festive? Discover the full Winter Walk collection. 
Share: