Behind the Design: Wild Flowers
Our beautiful new botanical collection, Wild Flowers, features poppies, bluebells, cornflowers and more. To discover what went into creating this pretty print, we spoke to Rex London designer Nadia Taylor.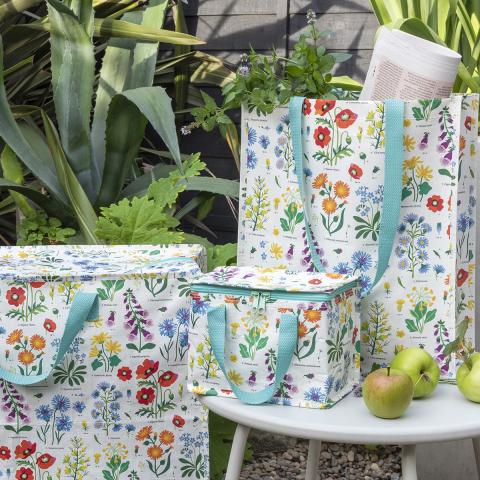 Wild Flowers jumbo storage bag, £5.95. Wild Flowers shopping bag, £3.95. Wild Flowers lunch bag, £4.95.
What inspired the design?
Over the lockdowns I became obsessed with learning the name of all the trees and flowers that I saw on my walks and got so excited when I saw a new flower bloom. So, I was really pleased to get to design our new Wild Flowers print - the only problem was that there were so many to choose from! One of my favourite flowers which I managed to include is the Common Mallow. It has a really beautiful pale purple flower and seems to be in bloom for months and months.
Where did you start?
I started by narrowing down the flowers to include. I knew I wanted to have poppy, bluebell, cornflower, forget-me-not and foxgloves, but the other spaces were up for grabs and I had lots of fun researching native wild flowers. I then did lots of drawings and tried to make the flowers fit together. I wanted the flowers to look like they were naturally growing but to also fit together like a puzzle and become an all over print.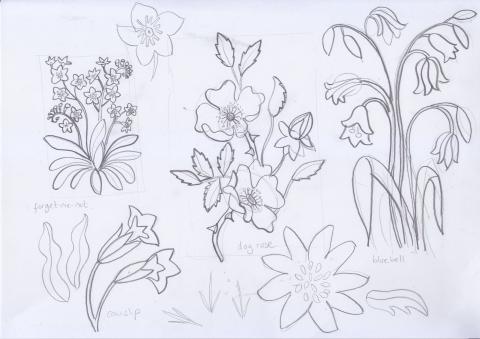 How did you choose the colours and font style?
The first product I was designing for was a tea towel. This was handy as it has similar dimensions to a poster. I looked at lots of vintage nature posters to see how they were put together and the type of fonts used. I wanted the style to be reminiscent of a vintage poster but look more modern. I wanted my drawings of flowers to have quite clean lines and to be stylised but still make them easy to identify.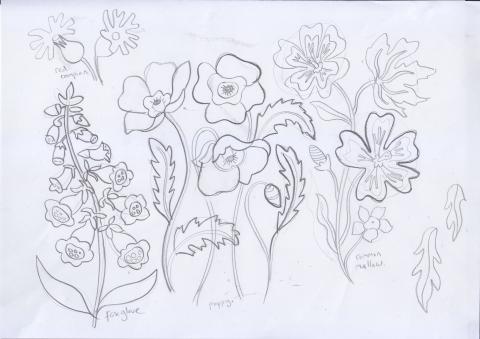 The next challenge was to limit the colour palette. I ended up using quite a lot of colours but the palette is still cohesive and I think it is pretty but still looks contemporary.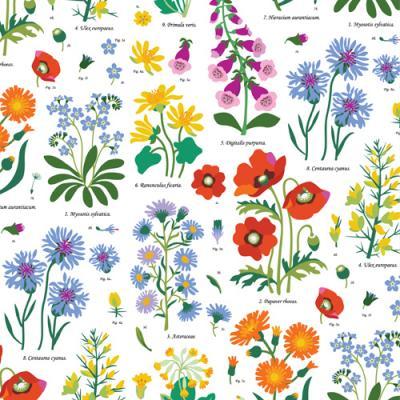 What's your favourite Wild Flowers product?
I'm really happy with the stainless steel water bottle and the flask. I think the print really suits them and they would be perfect for taking out on walks and spotting some wild flowers!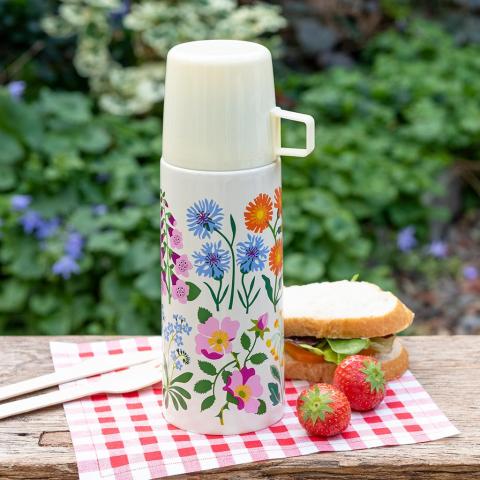 Wild Flowers flask and cup, £12.95
Explore the full Wild Flowers collection today.
Share: